Here are some top shampoos for dry itchy scalp that can help remove dandruff and come at drugstore prices too!
The last thing you want after you do your hair, dress up well and put your makeup on, is that itchy scalp.
It can put you out of your zone, be it that important client meeting or that super fancy party where you want to impress your date.
Your scalp could be dry and itchy for loads of reasons, but there is a good and simple solution for getting rid of that – a good shampoo! Check out the reviews for the best shampoos for dry itchy scalp:
Related: Top Ketoconazole Shampoo
How I tested the top shampoos for dry, itchy scalp?
I have dry itchy scalp myself, so I first used these shampoos in the shower. I was careful to rate these shampoos by testing them on the following factors. These include:
Flake Removing/Dandruff Control Properties: The first I noticed was if the shampoo could control dry skin flakes and reduce dandruff that prevents moisture from reaching scalp. This meant testing if the shampoos have dandruff control ingredients like ketoconazole, tea tree oil, etc.
Moisturizing Ability: A shampoo for dry scalp should obviously be nourishing and add hydration to scalp skin and leave it protected.
Gentleness of Ingredients: This shampoo shouldn't contain ingredients like sulfates or other harsh surfactants that can further strip moisture or contribute to dandruff. Certain perfumes or alcohol can also trigger itching in scalp. So I checked for that as well.
Top Best Shampoos for Dry, Itchy Scalp 2022
#1- Nizoral A-D Anti-Dandruff Shampoo
I tested the Nizoral A-D Anti-Dandruff Shampoo first as it's a dermatologist recommended brand. So it had to work right? A lot of times, an itchy scalp could be because of dandruff. And this is the problem I had.
My dandruff would occur due to a fungal infection and I found that using the Nizoral A-D shampoo could get rid of this in just a few washes. 
This drugstore brand contains 1 per cent Ketoconazole, which kills the fungus, soothes inflammation and reduces the itchy sensation.
So I was completely not surprised as this is supposed to be a super strong medicated shampoo. Of course it worked well!
It is completely safe to use, the price is nominal, it's easily available in the market and it smells quite refreshing as well.
The downside? It's too powerful. While it's great if you have serious issues with dandruff and dry flakes and itching caused due to the same, the shampoo can be too harsh.
It also contains harsh surfactants like SLS and SLES. So I wouldn't recommend it for folks who have color-treated hair.
Pros:
Highly powerful shampoo as it contains ketoconazole
Dermatologist recommend brand with worldwide recognition
Works almost instantly on first wash removing flakes and reducing itching 
Cons:
The powerful powerful is too harsh and can dry out hair further if used for too long
The shampoo contains sulfates so it can strip dye from hair
My Ratings:
Flake Removing/Dandruff Control Properties – 5/5
Moisturizing Ability – 3/5
Gentleness of Ingredients: 2/5
#2- LivSo Moisturizing Shampoo
LivSo Moisturizing Shampoo is another popular recommendation by many aestheticians and dermatologists for a dry and itchy scalp.
But what I liked about this shampoo is that it's a mild formula that has no sulphates that can dry your scalp further. Instead, it contains glycolic acid that acts as an excellent exfoliant that gets rid of the residual dirt and dead skin cells on the scalp and unclogs the pores.
 I also like that the other primary ingredient is coconut oil that is extremely moisturising, soothing, and also helps in the healing and regeneration of the skin cells.
So it's a good combination in a shampoo as these two ingredients together can condition your scalp and get rid of the dryness and itchiness. 
But it's in no way an anti-dandruff shampoo so don't pin your hopes on that. It's also pretty expensive at least in comparison to shampoos like Head and Shoulders and Dove Dermacare. So it can get pretty heavy on your pockets too.
I would recommend using this product if your main problem is itchiness due to extreme dryness and flaking of skin cells and build up.
And it's also a good choice if your have color-treated hair as most other flake-control shampoos strip hair dyes.
Pros:
Contains glycolic acid that removes dead skin cells and flaky build-up from scalp
Contains coconut oil that soothes and nourishes scalp skin
Cons:
More expensive than shampoos like Head & Shoulders and Selsun
It's not a dandruff control shampoo so it won't work on itchiness caused due to dandruff
My Ratings:
Flake Removing/Dandruff Control Properties – 4/5
Moisturizing Ability – 5/5
Gentleness of Ingredients: 4.5/5
#3- Neutrogena T/Gel Extra Strength Therapeutic Shampoo
Now I was looking for a dandruff and flake control shampoo that benefits dry scalp without it being as harsh as Nizoral. And so my quest led me to find this Neutrogena shampoo as I had already tried the T/Sal variant before.
What intrigued me about the Neutrogena T/Gel Extra Strength Therapeutic Shampoo is that it uses the traditional ingredient of coal tar to get rid of itchiness of your scalp.
It uses 1% coal tar that has been used for years together to cure psoriasis of the skin and scalp.
It's a heavy oil like substance that heals flakiness and scayiness of the scalp within just a couple of uses, depending on the severity.
On using this shampoo I found that it works well, especially if your itching is due to dandruff as it gets rid of it.
The shampoo itself is quite strong and it might make your scalp sensitive to the sun, so I suggest you use this just twice or thrice until you see improvement and stay out the sun. 
Another downside to this shampoo is that it contains Sodium Laureth Sulfate which is a very strong surfactant. So if you have color-treated hair, this shampoo can strip hair dye. So be forewarned.
I suggest using this product once a week or fortnight to get prevent it from being too harsh on your hair.
Pros:
Shampoo contains coal tar that helps dryness and itchiness from psoriasis
It's very effective in removing dandruff from first wash itself due to the coal tar ingredient
Cons:
It contains SLES that can strip hair color if you have colored hair
It can be very strong on certain scalp types so must be used once a week
My Ratings:
Flake Removing/Dandruff Control Properties – 5/5
Moisturizing Ability – 3.5/5
Gentleness of Ingredients: 3/5
#4- Dove DermaCare Scalp
We don't think a shampoo can get any gentler than Dove. Dove is known for its super moisturising and extremely mild formulae that soothe the skin, intensely hydrate it and keep it soft. The Dermacare Scalp anti-dandruff shampoo is enriched with the goodness of coconut to hydrate your scalp, get rid of flakiness and itching. 
Coconut is known to heal your scalp, soothe it and bring down inflammation. It also stimulates regeneration of cells, helping your scalp heal quickly. The shampoo contains 1% Pyrithione Zinc to banish dandruff and clear your scalp.
#5- DHS Zinc Shampoo
Another medicated shampoo you can trust to clear your scalp of itchiness due to dandruff is the DHS Zinc Shampoo. Containing 2% of Pyrithione Zinc, this shampoo is stronger than regular cosmetic anti-dandruff shampoos and gives better and quicker results.
It is available over the counter or even online, and is priced quite affordably.
The formula is mild and what we like is that it does not dry the hair or scalp further. In fact, this is a shampoo that works well for dry or damaged hair as it helps moisturise it and put back some life. You can use this for a couple of weeks or as frequently as required until you get rid of the itchiness. 
#6- Head and Shoulders Classic Clean shampoo
I don't think anybody needs an introduction to an anti-dandruff shampoo by Head & Shoulders. The Classic Clean contains 1% Pyrithione Zinc that is an effective active ingredient in clearing the scalp of dandruff. It almost immediately reduces the itchiness and flakiness in the scalp.
The shampoo is gentle on the scalp and it nourishes it. It does not dry the scalp or hair, which is what makes this a good option. However, do note that this is advisable only for mild cases of dandruff and for more severe cases, you should get the opinion of a dermatologist.
#7- Selsun Blue Itchy Dry Scalp shampoo
Selsun Blue is a well-known brand across the USA, used and preferred by many, for many many years. While Selsun blue now has a pretty wide range of shampoos, our pick is the yellow label one which has 3% salicylic acid. It gently exfoliates the scalp, getting rid of gunk and dead skin cells, unclogs your pores and allows them to breathe. Scalp feels really clean and the scent is refreshing.
The shampoo is also hydrating and gets rid of the dryness of the scalp. Hair looks glossy and healthier because of the added vitamins B5 and E. These give the scalp anti-oxidants and act as anti-ageing agents to keep it elastic and young.
#8- True+real Therapeutic
True+real Therapeutic shampoo is amazing value for money. Comparable to the formula used by Neutrogena's T/Gel shampoo, this product also uses coal tar to do the job. The strength of the coal tar in this shampoo is 0.5% which is milder than the Neutrogena's extra strength formula.
This shampoo contains just enough for a mild case of itchiness and dandruff and you can see noticeable results almost soon after the first or second hair wash. Coal tar also leaves back long term results, so you only need to use this when you feel your scalp getting very itchy again.
#9- Aveeno Scalp Soothing Apple Cider Vinegar Blend Shampoo
If Aveeno reminds you of babies and softness, you are not wrong. The shampoos by this brand are very gentle on the scalp and hair, and very nourishing.
The active ingredients in this shampoo are oats and apple cider vinegar. Oat is a popular exfoliant that can gently, yet, effectively exfoliate without damaging your skin or scalp. 
Combine this with apple cider vinegar which is a miracle cleanser and conditioner for your hair and scalp.
Apple cider vinegar efficiently gets rid of flakiness, gunk and dandruff, and soothes your scalp, giving you relief from itchiness. It coats the hair and makes it bouncier, softer and more beautiful. 
#10- Moroccanoil Hydrating Shampoo
The entire range of Moroccon Oil brand is premium, priced on the higher side. The hydrating shampoo is definitely worth every penny you spend on it for the intense hydration and nourishment it offers.
It contains argan oil as its active ingredient that, apart from intensely moisturising your dry scalp, also acts as an antioxidant, fighting off free radical damage.
The vitamins A and E naturally present in argan oil improve the health of your scalp and increase blood circulation. 
The shampoo is gentle and cleanses to remove dirt and grime while balancing the oil production, to avoid dryness and itchiness. The product is free of sulphates, phosphates and parabens and very safe to be used daily.
#11- Free & Clear Hair Shampoo
Itchy scalp can be painful but what makes it worse is when you have sensitive skin and cannot use just about any product that's best selling in the market. Free & Clear Hair Shampoo is specially formulated for sensitive skin with its mild and gentle ingredients that intensely hydrate while also clearing your scalp of itchiness due to scaling and build up of residue.
The hypoallergenic shampoo is free of parabens, sulphates, formaldehyde, proteins, betaine, artificial dyes and fragrances that can possibly trigger an allergic reaction. If you feel that the itchiness in your scalp is due to the stronger ingredients in other shampoos, this Free & Clear is a good product to opt for.
#12- Paul Mitchell Tea Tree Special Shampoo
The next one to feature on our list of the best shampoos for dry and itchy scalp is the Tea tree special shampoo by Paul Mitchell that you must try. Tea tree oil and its extracts are known for their anti-fungal properties that can keep several infections at bay.
Tea tree is refreshing for the scalp as it also cleanses and balances the sebum production, avoiding the clogging of the pores. The shampoo also contains lavender extracts that moisturise the scalp, soothe any inflammations and help heal them.
The other ingredient is peppermint that leaves your hair smelling fresh. Paul Mitchell shampoos feel like a luxury for the hair and are priced slightly higher than the regular drug store brands.
#13- BIOLAGE Hydrasource Shampoo
Biolage is a brand of shampoos used widely by professional hairdressers, so you know you cannot go wrong with this one. The Hydrasource shampoo contains aloe vera extracts to help deal with dry scalp and hair. Aloe vera is intensely hydrating without making the scalp too oily or clogging the pores.
This quality of the cactus helps keep the scalp clear and avoid itchiness as well. Aloe also has the properties of soothing and calming the scalp.
So if there are any bruises or inflammation because of the itchiness, this helps reduce it. It heals the scalp and brings down rashes and redness. You see visibly glossier hair that is bouncier, fuller and easier to manage. 
#14- Foligain Stimulating Shampoo for Thinning Hair
Dryness and itchiness of the scalp could be due to bad health. It could also lead to a lot of hair fall. Foligain Stimulating Shampoo for Thinning Hair is medicated, containing 2% Trioxidil to help restore health back to the scalp.
It is supposed to reduce hair fall due to breakage and general weakness by infusing the scalp with the necessary nutrients.
 In the process, it moisturises the scalp and helps keep it hydrated, reducing the itchy sensation. It also seals in the nutrition, so your hair and scalp get long term results.
While this formula, free of parabens, phthalates and sulphates gets rid of the itchiness, also enjoy a full head of stronger and healthier hair!
FAQs about Shampoos for Dry, Itchy Scalp
Why is my head itching so badly?
The reason for itching can be a number of factors. Dandruff is the most common reason for itching on the scalp followed by dirt accumulated in the scalp. Not cleansing your hair and scalp thoroughly can be another reason for constant itching. Using a
dandruff shampoo
can work wonders for your hair. Itching can turn into flaking in the scalp and in turn affect the strands of the hair. 
How do I moisturize my itchy scalp?
Use the right products. Having to choose products while having an itchy and flaky scalp can be a tad hard but make sure that you use hair oils and shampoos that cater to reduce itching. 
Every alternative day, massage your scalp with coconut oil and let it be for a good 2 hours so that you can wash it off with the above mentioned list of shampoos for an itchy scalp.
Also Read:
How To Cleanse Your Scalp Buildup
How To Get Rid Of Smelly Scalp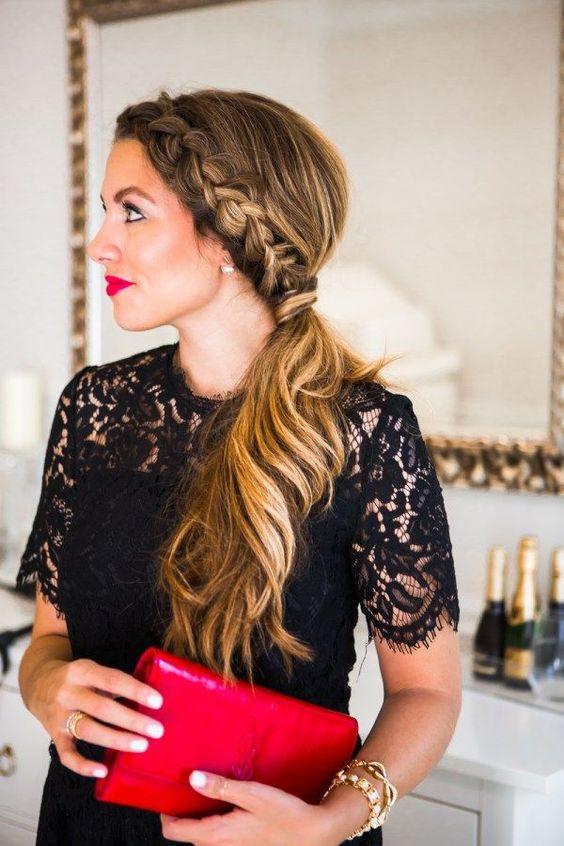 From hair care to soaring hair trends, we cover it all. We make sure you nurture your hair and stay on board with hairstyles and new hair trends. So hop on and make every day count with some of our creative and sassy hair trends.