You've probably heard that using a low pH shampoo will improve the health of your hair and scalp. Your hair's and scalp's overall health is directly linked to the pH level of the shampoo you're using, even if you don't think so.
Low ph Shampoos have been proven to minimize the negative electrical charges that lead to frizz, breakage and static. For this reason, low-pH shampoos mimic the natural pH of your scalp and strands.
How do I know if shampoo is Low pH?
Check the back of your packaging or check up the litmus paper test.
If you've been battling with a variety of hair problems and haven't been able to find a satisfactory answer, changing the pH of your shampoo may be the simple remedy you've been looking for. Consequently, while everyone's hair will benefit in some way from using a shampoo with a lower pH level, those with African or curly hair will likely reap the biggest rewards.
This type of shampoo will also be a godsend if you have curly hair that is prone to frizz, breakage, or tangles, or if your hair has been colored or otherwise damaged. Anyone suffering from thinning hair can also benefit from using this type of shampoo.
To maintain your hair and scalp in balance, these shampoos have a pH that does not cause static, frizz, breakage, hair loss, or tangles in your hair.
Why Choose Low pH Shampoos?
While the virtues of facial skin care are well known, the concept of hair care extending beyond the regular shampoo-conditioner routine is relatively new. The primary agents of care, shampoo, and conditioner, play a crucial role in the health of your hair. Understanding the role of pH in these products can bring about a revolution in your hair care regimen. That's where low pH shampoos come into play.
Low pH shampoos, typically in the pH range of 5-6, mimic the natural pH of the scalp and hair, thus preserving the natural barrier function of the hair and scalp's protective layer, also known as the acid mantle. One of the key benefits of using a low pH shampoo is that it helps in maintaining the desired level of scalp health by preventing the growth of fungi and bacteria. By keeping these nasties at bay, low pH shampoos contribute to a healthier, dandruff-free scalp.
In addition to promoting a healthier scalp, low pH shampoos also provide myriad benefits for your hair. They contribute to less frizz, enhanced moisture retention, improved hair strength, and reduced breakage. These benefits arise because low pH shampoos help in maintaining the integrity of the hair's cuticle layer—a layer that, when intact and lying flat, imparts shine and protects the hair's inner core from damage.
Industry experts and trichologists vouch for the efficacy of low pH shampoos in hair care. Leading trichologist Patricia Farris highlights the importance of pH in hair care, citing that "A shampoo with a high pH may increase the negative electrical charge of the hair fiber surface and, therefore, increase friction between the fibers. This may lead to cuticle damage and fiber breakage. It is a reality and not a myth that lower pH of shampoos may cause less frizzing for generating less negative static electricity on the fiber surface." Thus, from both a health and aesthetic perspective, low pH shampoos can contribute significantly to your hair's overall health and appearance.
Top Low pH Shampoo
But, how can you pick the best acidic shampoo out of the several options available? We've got you covered, so don't worry. As a guide, we've compiled a list of the top shampoos that claim to have a low pH. Scroll down to see the list that we made for you!
Joico Moisture Recovery Shampoo
Another reputable name in the beauty industry, Joico is commonly seen in salons. In the case of thick, coarse, and dry hair, Joico's Moisture Recovery shampoo is the best option available.
Because of its versatility, this low-pH shampoo is sure to become a favorite of yours. This product is ideal if your hair is frizzy, tangled, and has a dry texture. When using a low-pH product, you should expect reduced frizzing and breakage as well as healthier-looking hair. You'll appreciate how soft your hair feels after using this product because it offers a ton of hydration deep into the strands.
Sea kelp and jojoba seed oil, which smooth and moisturise your hair, can be found in this product. This shampoo is a must-have if you care about your hair.
dpHUE Apple Cider Vinegar Hair Rinse
This excellent product is not a lathering shampoo, but rather a shampoo substitute. As a result, it has a naturally low pH, which makes it ideal for washing and strengthening hair.
Removes debris and grime without damaging the skin's healthy oils. The low pH composition seals the hair cuticle scales, resulting in a more brilliant hair color and a smooth gloss.
Apple cider vinegar (ACV) has the same color-fasting properties as vinegar in a laundry load if you have dyed hair! The mixture includes argan oil, lavender extract, vitamin E, and aloe vera for additional nourishment.
How to use:
Use the bottle tip to produce small parts in your hair by twisting the nozzle open at the top and gently squeezing the product onto your scalp. – Pull through hair after massaging onto the scalp. In one to three minutes, leave. – Rinse with plenty of water.
Matrix Biolage RAW Nourish Shampoo
In the world of hair care, Biolage is a well-respected brand that many professionals rely on. This shampoo has a pH between 4 and 5, which is ideal for hair and scalp harmony.
Using Biolage RAW Nourish Shampoo, you can repair and care for your dry, dull hair. Formulated with quinoa husk and honey, it nourishes dry hair, resulting in healthier-looking, softer locks.
It's devoid of silicone, sulfates, parabens and artificial colorants thanks to its unique formulation. You should use it if your hair is particularly dry and in desperate need of hydration. This shampoo may make your oily hair even oilier.
ATTITUDE Super Leaves, Hypoallergenic Volume Rich Shampoo, Soy Protein & Cranberries
Even though this shampoo costs a lot of money, I use only a small amount of it to get the job done. It's loaded with acidic chemicals that prevent your hair from accumulating a negative electrical charge, which leads to frizz and static.
This natural shampoo is pH-balanced to protect your hair and scalp from harmful chemicals like parabens, sodium laureth sulfates, silicones, and synthetic fragrances.
You can use it on hair that tends to grow greasy quickly, as the pH of your scalp's natural oils mimics that of the product.
Herbal Essences Bio:Renew Repair Argan Oil of Morocco Shampoo
This repairing shampoo works best on hair that has been damaged and is prone to frizz. It contains hydrating argan oil, anti-inflammatory aloe vera, sea kelp, and antioxidant-rich natural seaweed.
It's formulated to gently cleanse and repair damage while maintaining the pH balance of your hair and scalp. If you're concerned about parabens and dyes, this is the product for you.
Fekkai Full Blown Volume Shampoo
One of our favorite low pH shampoo options is Fekkai's Full Blown Volume shampoo because it's developed for fine and flat hair. Hair that needs a lift, body, and volume boost is going to love this.
It's devoid of parabens, silicones, sulfates, and phthalates, this shampoo is cruelty-free and vegan as well. There are several volumizing shampoos on the market, but this one is different! The low pH level gives the hair a boost of volume while also detangling and smoothing it. This shampoo is renewing, if that makes any sense.
Nexxus Therappe Moisturizing Shampoo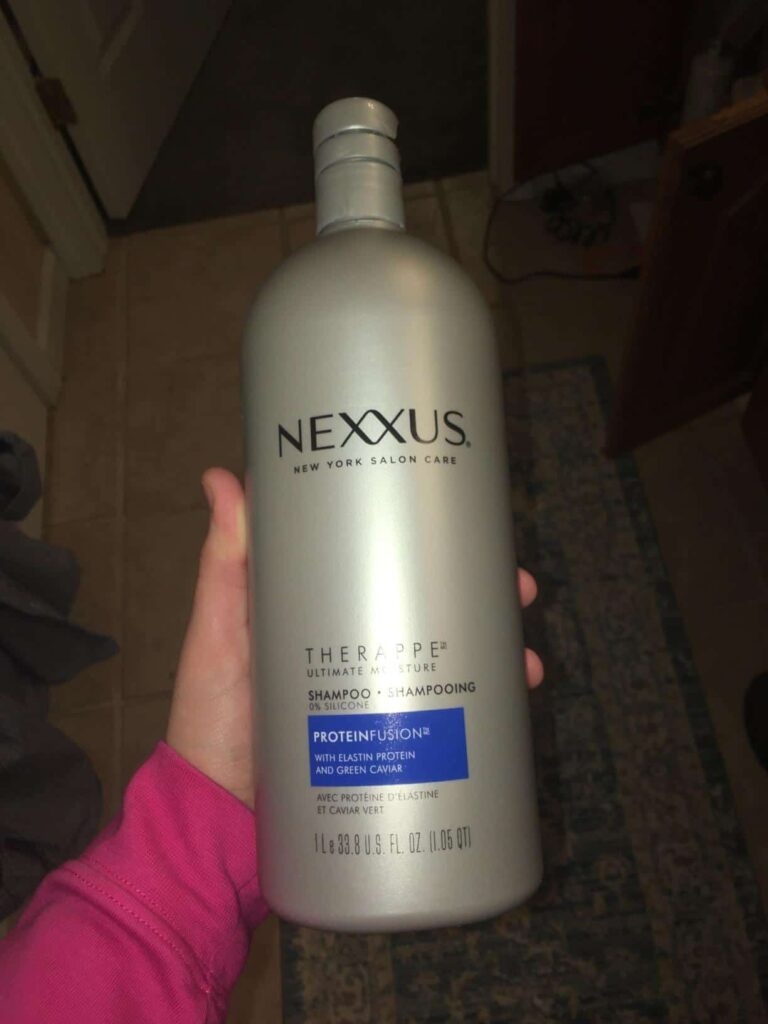 When your hair is extremely dry, color-treated, or bleached, it can feel like it's in need of a miracle. It's like a miracle in a bottle. This shampoo has a pH that is lower than your scalp's.
Elastin and caviar protein are added to the mixture, which is free of silicones and contains a caviar complex. This heavy-hitting shampoo provides all the strength and support your hair needs to fill in porosity spaces.
As it cleanses, it helps to maintain the health of your hair while maintaining a pH level that is safe for your hair and scalp. It has a wonderful, fresh coconut scent about it.
Davines Essential Haircare Shampoo
Bleached, permed, or relaxed hair will love this shampoo. In addition to deeply nourishing and hydrating treated hair, the rich product also restores the hair's natural softness. Hair gets a noticeable boost in radiance as a result of its use.
Fiaschetto tomato extract is one of the natural active ingredients in this product. Mr. Mario Di Latte's farm in Serranova di Carovigno, Brindisi, produces it as part of Slow Food Presidia on his estate. Because of the antioxidants and Vitamin C in Fiaschetto tomatoes, they are excellent for regenerating and revitalizing hair.
It is also produced using only renewable sources of energy. Recyclable packaging that has no negative environmental impact.
Organix Shampoo with Coconut Milk
If you want to keep your hair healthy, strong, and elastic, the OGX Nourishing + Coconut Milk Shampoo is the best choice for you.
Using coconut milk, egg proteins, and coconut oils, this delectably creamy and nourishing blend helps to strengthen and moisturize your hair, leaving it sweetly fragrant, ultra-soft, and radiant in the process.
Despite the fact that it may weigh down your hair and leave some hair types feeling a little greasy, at this pricing point, you're almost certain to get some benefits from using it.
Use the whole Nourishing + Coconut Milk Shampoo set to aid with moisture on a daily basis for the greatest results possible. Following shampooing, the Nourishing + Coconut Milk Conditioner is recommended, followed by one of the treatments to help hydrate and restore shine to all hair types, according to the firm.
Avalon Organics Biotin B-Complex Thickening Shampoo
Shampoo with biotin B-complex from Avalon Organics adds body and volume to your hair. A blend of certified organic botanicals and pure essential oils make up this plant-based solution. Aside from thickening hair, these substances also help to cleanse and restore the scalp.
Biotin, saw palmetto, plant protein, and vitamin E are all included in the formulation of this shampoo. It also helps to keep the scalp and hair's pH balanced. The follicles of the hair are nourished from root to tip by this well-balanced shampoo.
It strengthens and nourishes the hair. This shampoo is vegan, cruelty-free, and free of GMOs, parabens, harsh preservatives, synthetic colors, synthetic scents, phthalates, or sulfates.
How to Choose the Best Low pH Shampoo
Choosing the best low pH shampoo involves more than just considering the pH level. It's a multi-step process that asks you to consider your hair type, understand ingredient lists, and assess what exactly you want your shampoo to do for you.
Understand Your Hair Type: Just as with skincare, different hair types respond better to certain products. If you have oily hair, you may want a low pH shampoo that helps to balance sebum production. For dry or damaged hair, you might prefer a low pH shampoo that's super hydrating.
Check the pH Level: Ideally, the pH level of your shampoo should be somewhere between 5 and 6. This range closely matches the natural pH balance of a healthy scalp and hair follicles.
Know the Ingredients: High-quality ingredients are another important factor. Look for grooming shampoos that contain organic & natural ingredients like aloe vera, argan oil, chamomile, and other botanical extracts. Avoid ingredients like sulfates, parabens, and synthetic fragrances that can damage your hair over time.
Look for hair problem-specific solutions: If you have specific hair concerns like dandruff, color-treated hair, or hair fall, choose a low pH shampoo that addresses these issues specifically.
Trust the experts' advice: Don't shy away from consulting a hair expert or trichologist on what type of product will suit your hair the best. They can offer tailored advice based on your hair and scalp condition and restore your hair to its natural beauty.
In summary, the value of a low pH shampoo lies not just in its pH level, but in its fit with your hair type and specific needs. A bit of upfront research can help you select a product that will optimize your hair health and appearance.
Getting the Best Low pH Shampoo
Overall, switching to a pH-balanced shampoo is a simple modification that will have a significant impact on the health, appearance, and structure of your hair. It is capable of resolving the majority of typical hair problems, including frizz, knots, imbalanced oil production, dullness, and breaking, on its own.
Check to see that your new acidic-balanced shampoo is being used in conjunction with other low pH hair products to achieve the optimum benefits. Once you make the switch, you're going to fall in love with your beautiful, healthy locks!
Read More:
10 Best PH Balancing Shampoo For Oily and Greasy Hair 2023
Types of Shampoo To Reduce Gray Hair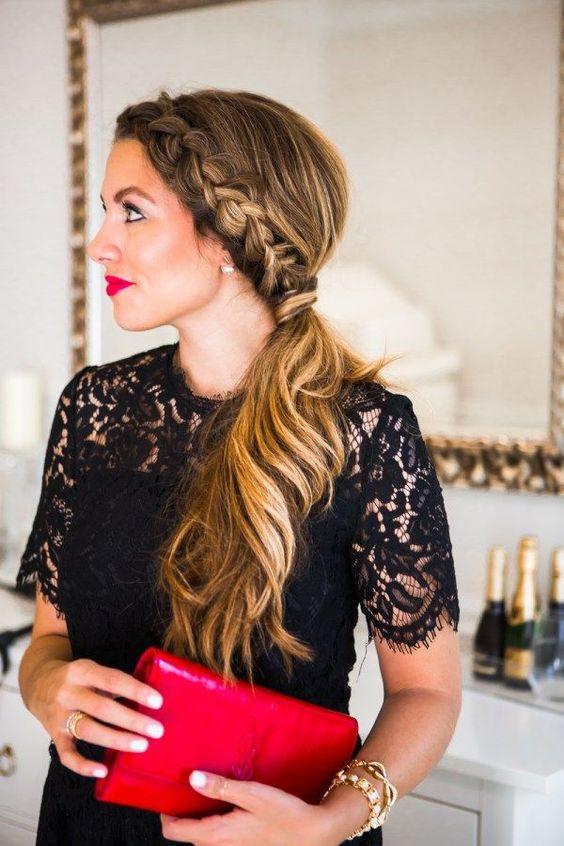 From hair care to soaring hair trends, we cover it all. We make sure you nurture your hair and stay on board with hairstyles and new hair trends. So hop on and make every day count with some of our creative and sassy hair trends.