Do you want to know the answer to "How long after a keratin treatment can you color your hair?". I hope you do because I'm about to tell you everything you need to know. Keep reading for all your silky, straight and shiny hair needs.
This is a very common question asked by those who want to know how long they need to wait before coloring their hair after having a keratin treatment. It's also a fundamental question because if your hair is colored while in the keratin treatment process, you risk the coloring chemicals breaking down your hair even further.
Not only that, but the final result of the process will not be as great as it could have been. Again, it's very important to wait until the treatment has completely finished, your hair has returned to its natural state, and it's completely healthy before you attempt to color your hair. Otherwise, you're just going to have to start over, and that's not worth doing. So when is the right time to go ahead and color your hair? Let's find out more!
What is a Keratin Treatment?
Keratin treatment is a popular hair treatment for straightening and smoothening hair. It uses proteins that are found in the structure of hair, and it works by coating individual strands with keratin to seal the cuticle. Keratin treatments are applied to wet or dry hair and typically last for between two and six months.
Keratin treatments can be applied to both natural and permed hair. They can also be used to fix damaged hair or to keep hair from breaking. As for touch-ups or repairs, keratin treatments can be applied as often as necessary to maintain the appearance of healthy hair. However, as part of a regular regimen, keratin treatments should be applied every three months to protect hair from damage.
Is it OK to color my hair after getting a Keratin treatment?
The short answer to this question is "yes," you can color your hair after keratin treatment. However, there are some things to keep in mind before deciding to do so.
First and foremost, the benefits of keratin treatments are that they reduce breakage and add shine to your hair. If you decide to color your hair after getting a keratin treatment, make sure that you choose a semi-permanent or permanent dye that is ammonia-free, given that you wait for the right time. The original keratin treatment may have stripped some of the natural oils out of your hair, so make sure you use a deep conditioner at least once monthly to help bring those oils back up to optimal levels.
However, if you dye your hair straight after having a keratin treatment, all that time and money will be wasted because the keratin treatment will be gone. The reason is simple: hair dyes use chemicals to alter your natural hair color. The chemicals in these products react with the keratin in your hair, rendering it ineffective.
Why Shouldn't You Color Your Hair Before a Keratin Treatment?
You might be wondering why your stylist asks you not to color your hair before coming in for a keratin treatment. And the answer is simple: Because you don't want to end up with a bunch of dead, damaged, and unhealthy strands of hair.
In order for the treatments to work correctly—to give you silky-smooth, frizz-free, clear-cut, shiny locks that are free of all the damage that comes from styling tools and chemicals—they have to perform each step to process in the right order (there's actually a whole algorithm they use). And if your hair is already damaged or colored at the time of your keratin treatment, it'll be nearly impossible to get your hair back to its healthy state. That is why it is prohibited to color your hair before keratin treatment.
Adding Color to Your Hair after Keratin Treatment
For some women, hair color is one of the most important things. It's an opportunity to express themselves, and they don't want to miss this chance. But there may be some women who have heard that you should wait to color your hair after you've had a keratin treatment. Why is it so, and how long can you wait before coloring your hair after the treatment?
Keratin essentially coats your hair, making the new hairs that grow less porous and therefore less likely to absorb dyes. The amount of time you will have to wait depends on the type of keratin treatment you get.
However, if you do choose to color your hair after a keratin treatment, it is recommended that you wait at least three months. You may be able to get away with waiting longer, but many stylists will tell you differently. In most circumstances, you'll want to allow at least three months for your hair strands to recover from the process before coloring them again.
Adding Highlights to Your Hair After Keratin Treatment
It depends on the color of your hair. If your hair is black, it's never too early to add highlights. If your hair is brown, you can add them after about 7-10 days. For blonde hair, wait about 14 days. Other than that, it's pretty easy to figure out when you should add highlights after a keratin treatment.
Does Hair Color Ruin Keratin?
With all the fun, vibrant hair colors out there, it's hard to resist getting your hair done. But before you say Yes to that new color, you should know a little more about what happens to your hair. There are two main things to consider: what happens to the color and the keratin.
What Happens To The Color?
Hair dye is made from the same stuff like makeup and permanent markers: different types of pigments suspended in a liquid solution with other ingredients that help them spread evenly or stick to your hair.
The color molecules in hair dye are held together by chemical bonds—similar to how DNA chains are held together. So when you use a permanent (or semi-permanent) dye, those bonds are broken, and the dye molecules separate into individual color particles called "color clusters." Color clusters of different sizes scatter light differently, which causes them to reflect different colors.
When a permanent dye is used on keratin-treated hair, the opposite happens: some of the color clusters get pulled onto the keratin molecules inside your hair shafts. This changes how they reflect light—which means they can't give off as much of their original color anymore.
Without dye, your hair would look dull, not shiny and vibrant.
What Happens To Keratin?
When keratin fibers are dyed, the dye changes its form by weakening them slightly. Hairstylists refer to this process as "fixing" your hair. If you fix enough of your hair, the keratin will eventually weaken enough to break off. This can happen from brushing, washing, styling, or just from daily wear and tear.
Best Hair Color for Your Keratin Treated Hair
If you have Keratin Treated Hair, finding new hair dyes can be a challenge. Keratin, a protein found in your hair, is usually produced by your body to keep your hair strong and healthy. Unfortunately, that means that the protein can block other chemicals from interacting with your hair. That's why it's helpful to have an understanding of what works for Keratin Treated Hair so that you can find the best hair dyes for your needs and preferences. Here is the list of the best hair colors for your keratin-treated hair:
L'Oreal Paris Colorista Semi-Permanent Hair Color
Do you want to color your hair but are afraid it will damage your keratin treated hair? You are not alone because most people feel the same as you when dyeing their hair. But with L'oreal Paris Colorista Semi-Permanent Hair Color, you can be sure that it is safe and right for your hair.
This semi-permanent hair color is the safest and most gentle way to experience all of the exciting options of vibrant colored hair without the commitment. It is designed to gradually fade away with each shampoo after 5-8 washes, leaving behind cool pastel hues that look natural and fade out over time.
This dye formula is made without harsh chemicals, animal by-products, or synthetic ingredients. It's vegan, cruelty-free, and PETA-certified — and best of all, it's gentle enough to use on all hair types, from thick, curly locks to fragile weaves.
Naturtint HairColor
Keratin smoothing treatments are the best way to get rid of frizzy and unruly hair. It's an effective, long-term solution. However, those treatments can be damaging with the wrong type of hair dye. This Naturtint Hair Color is the solution for the best hair dyes for keratin-treated hair that are gentle, effective, and safe for your hair.
This hair color is enriched with plant ingredients like Oleic Acid derived from olives and Meadowfoam Seed Oil to moisturize dry strands. The simple blend of these oils is perfect for adding a subtle sheen to your natural hair color — or even as a powerful conditioning treatment for chemically treated hair.
With up to 100% gray coverage, this hair color is a long-lasting solution perfect for achieving natural-looking results. Hydrating deep into the hair shaft, this semi-permanent hair color delivers 32 mixable shades to choose from that deliver vibrant color, beautiful shine and gorgeous hair every day — with no mixing required.
Clairol Natural Instincts Semi-Permanent Hair Dye
Hair color trends change quickly, and if you're not up to speed on the latest and most extraordinary shades available, you're likely to find yourself feeling outdated. If you always feel like you're lagging on the newest hair color trends, we've got a few suggestions for you; you can try to have this natural Clairol hair color.
Clairol Natural Instincts is a natural hair dye that doesn't damage your hair in any way. Made with 80% naturally derived ingredients, including coconut oil and aloe vera, it's infused with antioxidants, so it actually nourishes your hair while you color – giving you a radiant shine and even natural-looking color.
Moreover, this hair color is available in 38 shades, ensuring that you'll find the perfect brunette, blonde, or black shade for your natural look. This premium hair dye formula is vegan, cruelty-free, and made with 0% ammonia — so you can feel great about using it on your tresses. Made without added parabens, it lasts 28 washes, so it is perfect for your keratin-treated hair.
Keracolor Clenditioner Hair Dye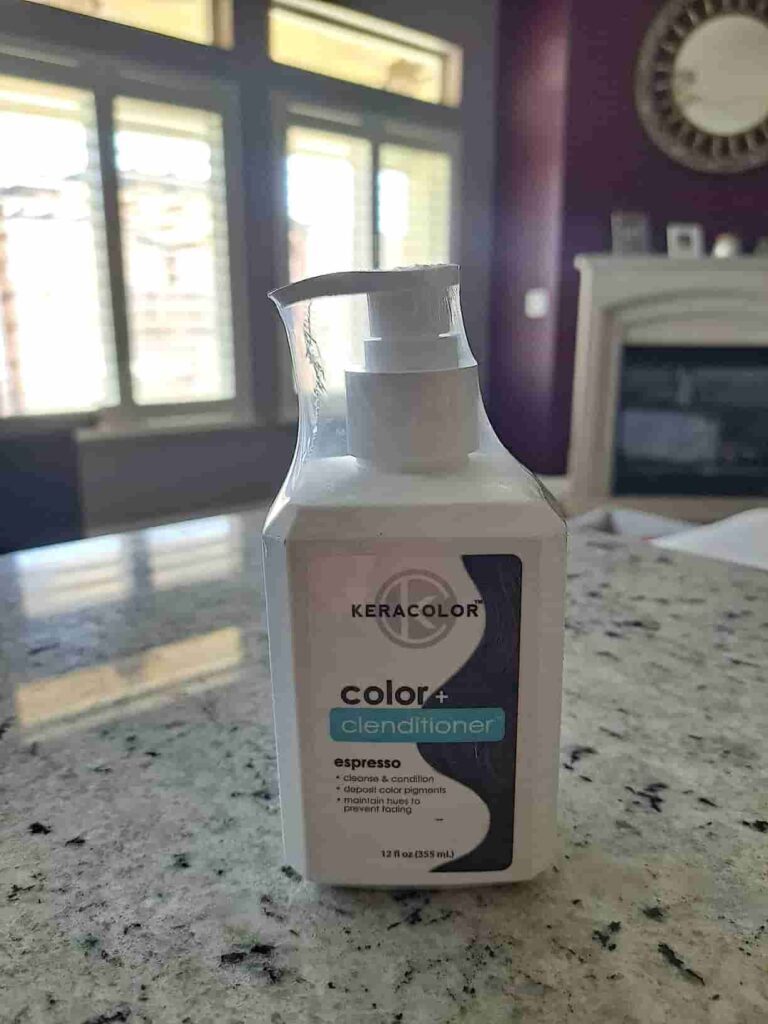 Whatever your hair type is, if you're looking for a natural-looking and lasting color, Keracolor is the hair dye for you. Keracolor is a professional brand of hair color that has been in the market for 70 years. If you want to make your hair color more creative and unique, you can use Keracolor Hair Dye.
Forget the days of applying temporary dye to your mane. Keracolor brings together the best of two worlds by creating a non-lather, conditioning cleanser ready to color your hair with a single wash. Hair will be colored instantly with every wash — leaving it beautifully clean and color-rich without the use of harsh chemicals.
Conditioner is a hair shade additive that adds unique hues, maintains vibrancy and lifts your color between salon visits. Hair dye with Conditioner adds vibrancy to natural or color-treated hair, resulting in a long-lasting color that's easy to maintain. Plus, it prevents fading and color loss caused by exposure to sun and water.
Madison Reed Color Reviving Gloss
Madison Reed is a revolutionary new hair color brand that makes it easier than ever to achieve your desired hair color, without the use of harsh chemicals, ammonia or peroxide. The unique patent-pending formula utilizes a combination of nourishing ingredients, such as argan oil and ginseng root extract to create the most luxurious experience while coloring the hair.
This innovative semi-permanent gloss can provide shine, vibrancy, and boldness without altering the hair's chemical structure. After shampooing and conditioning, you can use this product on its own or as a boost to a regular coloring process. The result is a highly colorful and vibrant look that lasts up to 8 shampoos and comes with gloves.
In addition, this Madison Reed Color Reviving Gloss is a color-enhancing gloss that works excellent on mid-brown to black hair. The special formula is designed to neutralize brassiness and unwanted red or orange tones while adding rich, cool brunette tones.
Coloring Your Hair After Keratin Treatment 2023
Keratin treatments are very effective in smoothening the hair cuticles, making the hair feel smoother and softer. They can also be an excellent protective treatment against heat that damages our hair when we use blow dryers and flat irons, especially if used more than once on the same hair. One thing to remember is that keratin treatments do not make the hair color resistant.
Let me explain: even if it does not fade as fast as it was before the treatment, it will fade. If you have highlights, they will most likely be less intense over time because of their organic nature. It's always good practice to ask your stylist about your specific case and timing when going lighter or darker after treatment. Still, we recommend waiting at least four weeks from the last treatment before any chemical process such as color service or permanent wave is applied to the hair. Whether you go lighter or darker after a keratin treatment, there is a different amount of time that you should wait before applying a chemical process.
Now that you know everything about when to color your hair after keratin treatment down to the best products for your colored and keratin-treated hair, then it is time for you to consider coloring your hair. If this was helpful, please Dig it and share it with your friends to reach others who may have been wondering about this. We want to help those that need our help.
Read More:
Is Keratin Shampoo and Conditioner Good For Damaged Hair
12 Best Hair Treatment For Bleached Hair In 2022
10 Best Sulfate free Nourishing Conditioners For Color Treated Hair 2023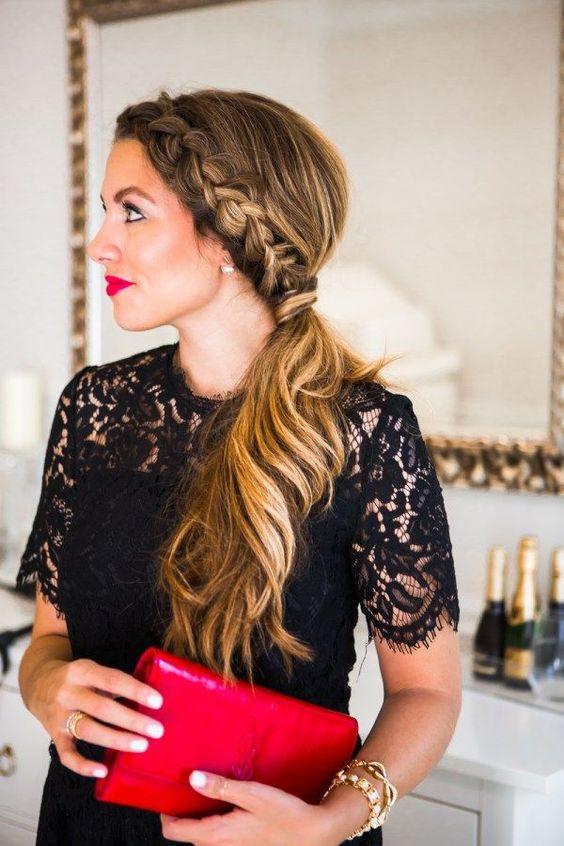 From hair care to soaring hair trends, we cover it all. We make sure you nurture your hair and stay on board with hairstyles and new hair trends. So hop on and make every day count with some of our creative and sassy hair trends.