Soft and shiny hair! Every girl's dream. But to make hair soft and silky? Read on to know.
We have never had it another way. Not only do we all aspire to attain soft hair but it is also part of grooming.
The reason why we all search for ways to get this kind of hair is because it can happen only in a few ways and it requires a lot of care and effort.
We lead busy lives and sometimes we just can't afford time put into this.
So read on to know how to make hair soft and silky
How To Make Hair Soft 2021
#1 – Use Cold Water To Wash Hair
Hot water is extremely harmful for the hair strands.
You have to understand that your hair strands don't have the threshold to take in extreme heat.
It applies to your electronic devices as much as it does to water.
Rinsing your hair with cold water is an important part of maintaining hair texture.
Even lukewarm water will suffice to take care of your hair.
#2 – Trim Hair Often
Your hair needs constant trimming to be able to grow at a steady pace.
Cutting the ends of your hair is extremely important to enhance your hair growth and texture.
Make regular visits to your salon and get the edges trimmed to get longer and more lustrous hair.
#3 – Apply Aloe Vera to Make Hair Soft
This is the most common hair remedy for smooth and soft hair.
Applying Aloe Vera can do your hair a lot of help. It acts as a natural mask, nourishing and moisturising your hair which will in turn appear soft and silky.
Doing this twice a week on a regular basis can help your hair maintain its strength and texture. It is necessary to treat your hair to such natural remedies every once in a while.
#4 – Use Onion Juice To Make Hair Soft
The extract from onion is very effective when it comes to hair growth and strength. Not only does it enhance hair growth and reduces hair fall but it also makes the hair smoother.
Practitioners have rated this as the most effective remedy for hair softening and growth.
The only downside of this home remedy is the odour it creates once applied on the hair.
But it is all worth it when you see the result.
You can store the onion juice in a spraying bottle and use it every once in a while for the best results.
#5 – Apply Grounded Curry Leaves with Coconut Oil
This is an organic mixture of two of the most powerful ingredients required for strong and lustrous hair.
Curry leaves have been religiously used for the well being of hair and so has coconut oil.
When these two are ground together and made into a paste and applied onto the hair, it gets rid of any substance that is harmful to the strength of the hair.
Leave this mixture on for about 15 minutes before you wash it off.
Beware of the strong odour but also embrace the wonderful result after!
#6 – Rinse Hair With Beer To Make Hair Soft
This is an interesting approach to hair care as it is seldom thought of as something that nourishes the hair!
But beer has its benefits on the hair including its capacity to treat any kind of hair and tame it.
You don't need to leave on your hair for a long time but instead, mix it well with water and rinse your hair with it.
We assure you that your hair will turn out to look shiny and radiant.
The next time you have a party and have beer remaining, you know what to do!
#7 – Sleep with a silk pillowcase or bonnet
Using cotton fabrics for pillowcases is a no-no. The fabric contains long fibers that snag at hair.
And as it is highly absorbent it can remove the natural oils from your locks as well.
So it's best to use a silk pillowcase to make hair soft and leave it looking amazing!
Doing so can help reduce frizz as well.
#8 – Don't use hot tools to dry hair
Using a hair dryer or blow dryer is the easiest way to dry tresses. But the overuse of heat can damage them.
So it's best to keep the setting on cool setting when styling your locks.
Rigorously drying your hair using a towel can also lead to damage and frizz. So we suggest using a soft T-shirt instead.
Also reduce the number of times you use your flat iron or curling iron on your head in a week. Using heat too frequently can leave your hair shaft damaged.
This is especially true for people with curly hair who feel the need to use styling tools a lot.
Another great advice is to not use a straightener or curling iron on wet hair.
Damp hair gets is vulnerable to damage as the moisture content can open up hair follicles and weaken the shaft. Applying heat at such a time may lead to breakage. So wait till your locks are dry, before you style them.
#9 – Do Not Shampoo and Rinse Daily
Did you know that washing your hair too often can lead to dryness. So if you want to make hair soft, try limiting your shampoo sessions to 2-3 times a week.
Washing hair everyday can strip scalp and strands of natural oils that make hair soft and protect it.
A lot of shampoos also contain harsh surfactants in the form or sodium lauryl sulfate and sodium laureth sulfate (SLS and SLES) which leave hair dehydrated and dull.
If you've got type 4c hair, then it's best to limit shampoo to once a week or even less if possible. Such hair textures are more prone to dryness as they have high porosity.
#10 – Avoid Certain Hairstyles
Certain hairstyles that involve tight ponytails, braids, straightening, teasing or ratting, can cause damage to the outer layer of the strands.
This causes the hair cuticle to open up, making hair rough, tangled and frizzy.
If you want to make hair soft, minimize the friction between your strands. And also reduce the use of tight elastic hairbands an scrunchies.
Let your hair loose as much as possible and do not tie it tightly as the force of the pull damages cuticles too.
How can I make hair softer at home?
If you want to make your hair softer at home, you can try using homemade hair treatments or hair masks using ingredients from your kitchen like:
Fenugreek seeds
Aloe vera
Coconut oil mask
Curd
Egg whites
Diluted Apple cider vinegar
Olive oil
Bananas
Avocado oil
These homemade hair masks not only help soften hair, but also prevents hair breakage, strengthens hair from root, and promotes healthy hair growth!
#11- Use Hot Oil Treatments
The best and perhaps the easiest solution to dry hair is a hot oil treatment. By oiling your hair regularly, you're ensuring the cuticles remain smooth and moisture remains locked inside the shaft.
Asian cultures are big on oiling. The Japanese adore their Camellia or Tsubaki oils and Indians swear by coconut oil.
And any hair care lover will know the good ol' Moroccan argan oil!
I personally suggest using Jojoja oil, argan oil, or olive oil if you have oily skin or are prone to acne. As these oils are less likely to clog your pores.
Curly hair, especially 4c curly hair types can try Jamaican black castor oil as well.
You can use these oils as hair masks and wash them while shampooing or use them as a leave-in conditioner to keep hair healthy.
#12 – Clarify with Bentonite Clay
Using a lot of leave-in conditioner, hairspray, or other stuff on your tresses can lead to product build-up on your hair over time.
So it's good to use a clarifying mask like this one made of bentonite clay for your hair.
This clay is a derivative of volcanic ash and is already used in several face masks for oily skin and acne. But it works well on the scalp too if you make a paste of it by mixing it with water or vinegar.
It helps absorb excess oil from hair and removes product build-up.
You can use this mask every fortnight, once in a month, or between 6-8 weeks, depending on the requirements of your locks.
Products For Softer Hair
In this time and age, it is crucial to own the right kind of hair products and incorporate them in your daily routine to get lustrous long hair.
We have made a list of the right kind of products you need to get super soft hair. Read on.
#1 – Wide-tooth comb for soft hair – Paul Mitchell Detangler comb
The way you comb your hair has a huge impact on how your hair texture will turn out to be.
Using a wide toothed comb has its own benefits, including not damaging your hair strands while removing tangles from your hair.
This wide toothed comb from Paul Mitchell will do its job of leaving your hair silky and smooth with its gentle bristle and its soft touch on the scalp.
Hair type – Curly and coarse hair.
Tip: Even though a wide toothed comb has a lesser chance of damaging your hair strands make sure to be gentle with your beautiful hair while you drag it through your hair strands. 
#2 – Conditioner for soft hair – OGX Extra strength damage remedy conditioner
Conditioning your hair with the right product and maintaining that action for a considerable amount of time is essential for soft hair.
This conditioner from OGX has the potential to change your coarse hair into super soft and silky hair. The coconut extract in the conditioner allows the hair to grow in a smoother and softer way.
Not only does it leave your hair smelling like a dream, it enhances hair growth.
Hair type – Curly, straight and wavy
Tip: Use this conditioner every time you wash your for the best results.
Don't worry about it damaging your hair since it contains natural elements.
#3 – Hair softening shampoo – Redken shampoo
Not cleaning your scalp on a regular basis can cause the texture of your hair to change. Regularly using the right product and swearing by it can make your hair super soft.
This hair softening shampoo by Redken can make a huge difference in the way your hair appears.
Using this shampoo every once in two days canmake your hair soft and silky.
Hair type – Curly and wavy
Tip: Even though it is important to use a shampoo on a regular basis, it is also important to know how much to use based on your hair type and volume.
Too much shampoo can be harmful for your hair.
#4 – Hair Oil – Now solutions hair oil for soft hair
Oiling your hair is as important as your other hair care routines. Most hair oils are made up of essential elements that enhance hair growth and texture.
The Jojoba oil makes sure it moisturises your hair giving it all the necessary nutrients to remain silky and smooth.
Unlike most hair oils it does not give out a strong odour but is mild and can be left on the scalp for a longer time.
Hair type – Coarse and rough hair
Tip: Massage the oil onto your hair for about 15 minutes and then leave it on for at least an hour before washing it off.
#5 – Silk pillowcase – ZIMASILK
Investing in a silk pillowcase can do more good to your hair than you can imagine. While sleeping you tend to toss and turn which has an impact on your hair.
Constant tangles can damage your hair strands. On a silk pillowcase these chances are skewed.
This luxurious and soft pillow case from ZIMASILK can be of great help for your hair as well as your skin.
The soft and soothing material is extremely sensitive on the skin so it makes your every night's sleep a peaceful one.
Hair type – Mostly for curly and coarse hair
How to get soft hair overnight?
Sometimes you just want to acquire those soft locks and you can't wait to do a whole process. For times like these, you could use Olive oil.
Though it has a thick texture, applying this overnight and washing it off in the morning will give you soft and silky hair.
Make sure you use a strong shampoo to wash the oil of your hair as it is kind of strong and thick.
But replacing olive oil with coconut oil can really work your hair's texture.
These products and hair care routines are an important part of caring for your hair and making it more radiant and soft.
We hope we have helped you figure out how to get super soft hair with these products and methods.
Read also
Genuine hair vendors on Aliexpress to check out
Lace wig vendors on Aliexpress that are of great quality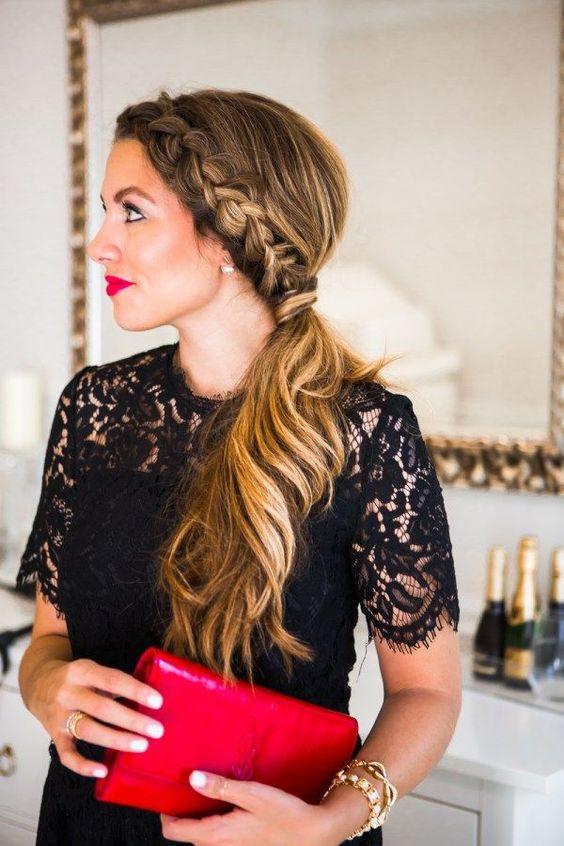 From hair care to soaring hair trends, we cover it all. We make sure you nurture your hair and stay on board with hairstyles and new hair trends. So hop on and make every day count with some of our creative and sassy hair trends.