Chlorine is known to clean the water that we bathe in and it is most commonly used for public pools.
What chlorine does is to effectively kill bacteria, microbes, and viruses that thrive in water that can make people sick.
Yes, chlorine is truly beneficial to prevent infections and diseases, but there are some consequences of being exposed to chlorine too often, especially to our hair.
So, if you're a frequent swimmer or you're a professional swimmer, you might be considering the natural ways to remove chlorine from your hair.
And we got you answers right here. We'll give you all the tips and tricks on how to effectively remove chlorine from your hair without imposing more damage to it.
What are the side effects of chlorine on your hair?
Some people might not be worried about their hair getting soaked in pool water often, but there are actually some side effects of chlorine on the hair due to long exposure to it. Here are some of the side effects of chlorine on your hair that you might want to know about:
Exposure to chlorine can lessen the shine and flexibility of your hair. It can also damage the hair strands and produce split ends.
Long exposure to chlorine can make the hair porous and it can lead to your hair being more prone to damage.
Chlorine can change the natural color of your hair
Skin conditions like eczema, psoriasis, dermatitis can be aggravated by chlorine
Can make the hair look dry and rough because chlorine removes the natural oils from the hair
What are the natural ways to remove chlorine from hair?
Check out these amazing natural ways to remove chlorine from your hair. This is perfect for people who do not want to spend a lot of money buying conditioners and professional shampoos made for swimming.
Baking Soda
The most cost effective way to remove chlorine out of your hair is baking soda. All you need to do is thoroughly combine one cup of water and one spoonful of baking soda. Apply it to your hair after that.
While you're washing your hair with the solution, if it makes your hair feel slimy, it's working. After thoroughly rinsing your hair, continue with your usual hair care regimen.
If possible, let the solution sit in your hair for a few minutes before shampooing and combing it. You can add some conditioner to moisturize your hair thoroughly too.
Apple Cider Vinegar
Apple cider vinegar is also one of the best ways to naturally remove chlorine out of your hair. Here's how you can use this amazing vinegar as a home cure. All you need to do is to mix one part of apple cider vinegar and four parts of water.
Then, you need to apply the water and vinegar mixture into your hair. Let this mixture soak for about 3 to 5 minutes to remove all the chlorine deposits on your hair.
Ways to Prevent Chlorine from Building Up on your Hair
We always say that prevention is always better than cure, and that actually applies to hair care when it comes to battling with chlorine too.
There are some ways that you can prevent the chlorine build up on your hair and we will be helping you all throughout this journey.
Soak your hair before swimming
For people who love dipping in the pool with friends and family, or if you're just spending a lot of time in the pool this summer, you might be having issues with chlorine.
What you can do to prevent the build up if you're not a fan of using a swimming cap is to soak your hair in fresh water.
Did you know that chlorine is absorbed faster by dry hair? Soaking your hair under fresh water allows your hair to be saturated with freshwater.
In return, your hair strands won't absorb too much chlorine from the pool water. This would reduce any pertinent damage that chlorine can cause on your hair.
Apply some Pre-Swim Conditioner to your Hair
For professional swimmers, it is always advisable to apply some pre-swimming conditioners designed to prevent chlorine buildup. These types of conditioners work by creating a water-resistant barrier on your hair strands.
The barrier will protect your hair from chlorine absorption, and it also prevents build-up. This is one of the most common ways to prevent chlorine from doing any damage to your hair, especially for professional swimmers.
Wear a Swimming Cap
I know that wearing a swimming cap is not usually seen, especially when you're just dipping in the pool and not actually swimming like a pro. But in all honesty, wearing a swimming cap can definitely work wonders for your hair.
It might feel uncomfortable at first, but a swimming cap is your front line from preventing chlorinated water from damaging your precious hair. You can combine this tip with the first one that we had, which is the soaking tip.
To create a stronger barrier and a tighter seal for your swimming cap, you can soak your hair into freshwater before wearing your swimming cap. Then, you're good to go!
Key Takeaways
Although prolonged exposure to chlorine may have unanticipated harmful effects, there are steps you can do to safeguard your hair and keep it from absorbing excessive amounts of chlorine from water.
While we only got two answers for naturally removing chlorine from your hair, don't you worry! We are looking for more answers to give you more information on how to remove chlorine from your hair in the most natural ways possible.
For now, just enjoy your dip in the pool with your friends and family without worrying about how to get chlorine off of your pretty hair.
I hope you enjoy a day spent in the pool and we also hope that professional swimmers (if you are one) will always have great hair no matter what!
Read More:
How to Prevent & Fix Green Hair
Which Sulfate free Shampoo is for Balayage Hair
How to choose a Toner for Brassy Bleached Hair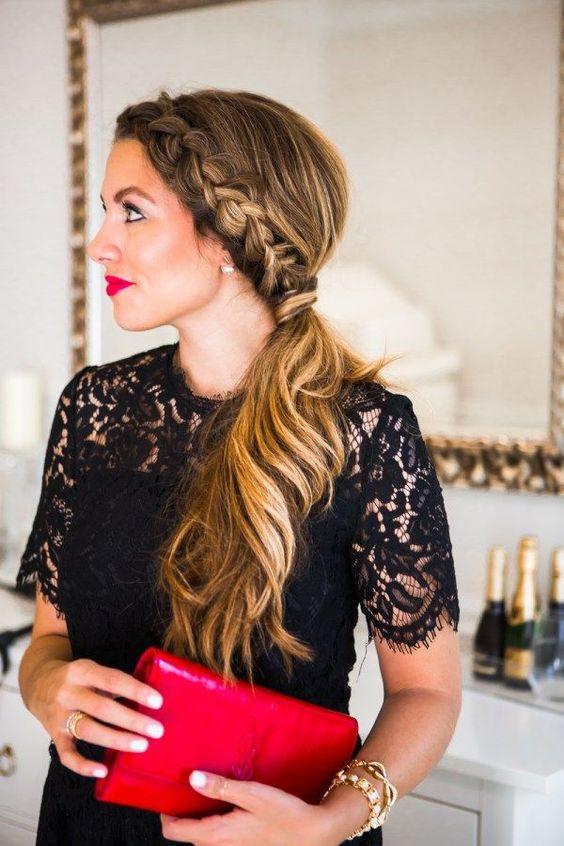 From hair care to soaring hair trends, we cover it all. We make sure you nurture your hair and stay on board with hairstyles and new hair trends. So hop on and make every day count with some of our creative and sassy hair trends.