Remember the fairy godmother from Cinderella? Wouldn't it be fun if our hair and makeup could be fixed with just the wave of a wand? In our case, this magic is the right shampoo and conditioner for type 4c hair.
A little bibbidi bobbidi boo, and voila! Lovely luscious curls. But then we wake up from this beautiful dream and reality hits. Frizz, tangles, breakage. Urghh. And if you have type 4C hair then taking care of it is twice the hard work.
Related: best hair serums for curly hair
But wait. We're getting ahead of ourselves. Let's first understand what is 4C hair. Only one of the prettiest (and most difficult to maintain) hair textures.
When it comes to natural hair the codes 4B, 4C, etc. denote the curl pattern. Now a curl pattern with the number 4 is what is called the 'Afro' hair, with 4C being the curliest of them.
How to pick the best shampoo for 4c Hair
Before looking at the best shampoo for 4c, let's look at what to look for in a such a shampoo. Check it out:
Sulfate-Free
Most regular shampoos are packed with sulfates. While this is generally bad for your hair (Asian or not), sulfates become a bigger problem with color-treated hair.
The most common sulfates are Sodium Laureth Sulfate and Sodium Lauryl Sulfate. These are surfactants that cleanse your hair and leave them squeaky clean.
What ingredients are best for 4C hair?
Natural products are best for natural hair. That's the gist of it. The more harsh chemicals, artificial dyes, fragrances and preservatives a product has, the worse it is for your 4C hair.
Try buying hair care products marked as organic, natural or herbal. Better yet, try finding shampoos and conditioners with the following ingredients.
Shea Butter: Dryness is a common problem in 4C hair. The coils get frizzy and damaged and start breaking off too. But shea butter can fix this in a jiffy. It seals the hair cuticle, preventing loss of hydration. And it also contains a lot of fatty acids that nourish the strands.
Coconut Oil: Just like shea butter, coconut oil too is an excellent emollient. If you have curly 4C hair, the sebum from the scalp does not slide down to the strands as it does with straight hair. This leaves them parched. Enter coconut oil. It adds moisture and gives shine to hair.
Aloe Vera: Aloe vera is the best ingredient for 4C hair if you have a sensitive scalp. It's almost a miracle plant for hair and skin. When you're shopping for hair care products, look for those with aloe vera. It keeps hair moisturised, promotes hair growth and prevents damage too.
Apart from these three, you can look out for ingredients like jojoba oil, avocado, extra virgin olive oil and honey. All of these add moisture to 4C coils and help prevent breakage and further damage.
How do I keep my 4C hair moisturised?
Out of all curl patterns, 4C hair is the one that needs the most hydration. It is very porous, which means the hair cuticles are too exposed. Some ways to keep them moisturised include:
Using a water-based leave-in conditioner every few hours. Try something with aloe vera in it. A water-based one doesn't weigh down your hair and keeps it hydrated.
Always use an oil or cream after shampooing. The natural sebum from the scalp doesn't get distributed on curly hair as it does with straight hair. Using a lightweight oil, such as coconut oil or extra-virgin olive oil is a must.
Keep the styling tools away. As much as possible, keep your 4C hair away from straighteners and blow dryers. While those silky, straight locks might seem tempting, these products will leave your hair looking worse in the long run.
Sleep on a satin pillowcase or use a satin bonnet. Cotton, linen and most other fabrics are absorbent. Sleeping on bedding made of these materials can take out what natural moisture remains on the strands. So before you tuck in, don't forget to put your hair in a silk or satin cap. Or better yet use a pillowcase as this helps your skin from becoming dry too.
Most beauty gurus swear by the LOC method when it comes to moisturising natural hair. LOC stands for liquid, oil, cream. First, spray on a water-based conditioner. Then apply a lightweight oil. Finish it up with a butter-based cream.
How do I keep my 4C hair from falling?
Of course, the first step to prevent breaking or shedding is to use the best shampoo and conditioner for 4C hair. Apart from this tip, keep in mind not to wash your hair too often.
We suggest limiting the shampooing to 3-4 times a month. If your hair seems too dirty, try using a hair rinse or a co-wash in between. Also, trim the split ends on your hair every 3-4 months to reduce breakage.
Choose fingers over combs while you are detangling your hair. Yes, even the wide-toothed ones. Say no to blow dryers and straighteners. Air drying your hair is the best.
We suggest keeping away from towels as well. All that tugging and pulling from cotton towels is the absolute worst for 4C hair. You can even try wearing your 4C hair in protective hairstyles. Plus, twists and braids look good too.
Top Shampoo and Conditioner for Type 4C Hair
| | | |
| --- | --- | --- |
| Shampoos and Conditioners For Type 4c Hair | Best For | Chief Ingredients |
| SheaMoisture Raw Shea Butter Extra-Moisture Transitioning Milk | Dry Scalp | Shea Butter, Sea Kelp, Argan Oil |
| Kinky-Curly Knot Today Leave In Conditioner | Frizzy Hair | Organic Mango Fruit Extract, Slippery Elm, Marshmallow Root, Lemongrass |
| OUIDAD Curl Immersion Triple Treat Deep Conditioner | Damaged Hair | Olive Oil, Grape Seed Oil, Shea Butter, Avocado Oil |
| OGX Quenching + Coconut Curls Curling Hair Butter | Dehydrated, Dull Hair | Coconut Oil, Lemon Peel Oil, Shea Butter |
| Aphogee Deep Moisture Shampoo | Coarse, Rough Hair | Evening Primrose, Fatty Acids, Humectants |
| Palmer's Coconut Oil Zero Break Cleansing Oil Shampoo | Color Treated Hair | Sweet Almond, Macadamia, Jojoba & Avocado Oils |
| HAIRBURST SLS Free Shampoo and Conditioner | Oily Scalp | Avocado, Coconut, Hydrolyzed Whey Protein, Amino Acids, and Panthenol |
Think Lupita N'yong on the red carpet. 4C hair is tightly coiled, coarse and has the most shrinkage out of all the Afro hair textures. Unfortunately, it is also most prone to dryness and breakage.
Out of all the curl patterns and textures, 4C hair needs the most TLC. So we've decided to give you a heads up on the products that are good for your natural hair.
Check out our reviews of some of the best shampoo and conditioner for type 4C hair to keep your dry, coarse hair moisturized.
Just when I thought there was no effective combination of shampoo and conditioner for Type – 4 C hair, I came across one of each from two of the most popular and loved brands which are flourishing in hair care products.
The best shampoo for Type-4 C hair is the SheaMoisture Raw Shea Butter Extra-Moisture Transitioning Milk. The presence of shea butter is capable of hydrating your Type-4 C hair and giving it a better texture. It contains iodine, calcium and magnesium which all contribute to the wellbeing of your Type- 4 C hair.
The best conditioner for Type 4-C hair is the Knot Today Leave In Conditioner which mainly focuses on detangling your hair and leaving it smooth and tangle free. With ingredients like mango fruit extracts, elm, marshmallow and lemongrass your hair's health will always be in check!
SheaMoisture Raw Shea Butter Extra-Moisture Transitioning Milk
When it comes to nourishing 4C hair, nothing beats shea butter. Which is why we love this shampoo from SheaMoisture. The major ingredient here is, you guessed it – shea butter! And it's got argan oil too. So every time you wash your hair, it doesn't lose out on natural oils.
The thing that we liked most about this shampoo is that it does wonders for damaged hair. It contains sea kelp which is rich in iodine, calcium and magnesium which help repair strands. Like all good 4C shampoos, the SheaMoisture Transitioning Milk is sulphate-free. So, if you've got colour-treated hair, you can use it without a second thought.
There's also a detangler fluid and deep conditioning mask from the same SheaMoisture brand. Used together, they are the best shampoo and conditioner for type 4C hair.
Knot Today Leave In Conditioner/Detangler
What do we say to tangles and breakage? Knot Today! But puns aside, it's great how easily this product works out the knots and tangles from your hair. If your main concern is hair breakage, then we would definitely recommend this conditioner. It contains ingredients like mango fruit extracts, elm, marshmallow and lemongrass that help soften the strands and reduce frizz.
This product from Knot Today is also quite versatile. You can use it after shampooing as a rinse-off conditioner or leave it in the hair. We suggest rinsing it off if you're looking to deep condition and leaving it in if you want better curl definition.
Doo Gro Jamaican Black Castor Oil Sulfate Free Conditioning Shampoo
Probably the most sought after treatments for curly hair is Jamaican castor oil. Which is the major ingredient of this shampoo from Doo Gro. It's great for 4C hair as it doesn't contain any chemicals that might dry them out.
So no sulphates, silicones, petrolatum or mineral oils. It also keeps the frizz at bay thanks to the glycerine in its formulation.
One of the challenges of 4C hair is keeping it clean without stripping away the protective oil layer. So we like how this Doo Gro shampoo contains Cocamidopropyl betaine, a gentle surfactant that cleans without damaging the roots.
OGX Quenching Coconut Curls Curling Hair Butter
OGX is perhaps the most popular brand on this list. And also quite budget-friendly. So if you want something for your 4C hair that won't leave a dent in your wallet, you should try OGX Quenching Coconut Curls Curling hair butter.
And it's not all about the price either. This hair butter truly helps nourish hair. It's got all the 4C hair favourites like honey, shea butter and coconut oil.
They soften your curls and keep them from getting frizzy. We like how this product works for all weathers. Humid outside? Use it as a rinse-off conditioner after shampooing. Too dry? Leave the hair butter on your curls before you step out.
Check out the top OGX shampoos.
Agadir Argan Oil Daily Volumizing Shampoo
While conditioning shampoos keep 4C hair moisturised, the flip side is that these often weigh heavy on the strands. Result? The curls often look limp.
This volumizing shampoo from Agadir promises to fix that. It does contain the usual nourishing ingredients like argan oil that soften hair strands. But the real hero is panthenol that adds bounce and shine to curls.
We have just one tiny complaint about this shampoo. It is a bit expensive. But if you feel like your hair needs that volume and bounce, we think you should go for it.
Curl Immersion Triple Treat Deep Conditioner
Let's first talk about what we like about the Curl Immersion Triple Treat deep conditioner. First of all, the ingredients. It contains coconut oil, avocado oil and grapeseed oil. All of which are amazing emollients. They lock in moisture and increase the curl definition of 4C hair. Next, it's free of silicones and sulphates. So it's perfect for colour treated hair as well.
The thing that works against this super moisturising formula is that it leaves a heavy residue on the hair. Some women who've used the Curl Immersion Deep Conditioner have also complained about the plastic-like smell. So these two things keep this product from being our fave.
This is how you can choose hair straighteners.
Cantu Shea Butter Cleansing Cream Shampoo
We've said this before. The best shampoo and conditioner for type 4C hair have shea butter as an ingredient. As is the case with the Cantu Shea Butter Cleansing Cream shampoo. Despite being free of sulphates, it offers a rich lather and cleanses your scalp while moisturising the hair. The formulation also contains panthenol that helps add bounce and shine to the curls.
Like most products made for 4C hair, the Cantu Cream shampoo does not contain parabens, silicones or mineral oils. It also has a very pleasant fragrance. Just a word of caution, the shampoo works very well in removing product build-up, but if used frequently can dry out the hair.
Check out the best black hairstyles.
EDEN BodyWorks JojOba Monoi Deep Conditioner
If you're worried about your 4C hair shedding and breaking, you should try this EDEN BodyWorks Jojoba Monoi deep conditioner. Your hair will love the extra nourishment from the jojoba, coconut and monoi oils in the conditioner. Plus, it is free of sulphates and parabens, so there's nothing in there that can hurt your curls.
This deep conditioner is great for restoring moisture and shine to dry, lifeless hair. But if you're looking for something that detangles knots and snags, we wouldn't recommend this product. It also doesn't help with volume and bounce. So if that's a deal-breaker, you should check out the other conditioners on this list.
Check out the best detangling brushes for curly hair.
Aphogee Deep Moisture Shampoo
What gives the Aphogee Deep Moisture bonus points in our eyes is the pH balancing formula. If you have scalp problems like sensitivity and itchiness, this would be a good pick.
The shampoo contains a mix of emollients, proteins and PropHytamine Complex that restores moisture and strength to your curls.
And if you're looking to add volume, the Aphogee shampoo is a great choice. We suggest using it before styling your hair to get that extra bounce and shine.
Check out the cute haircuts for girls.
Mielle Organics Babassu Oil Mint Deep Conditioner
Looking for something to repair dull, damaged 4C hair without blowing up your paycheck? We suggest trying the Mielle Organics Babassu Oil Mint deep conditioner. What we loved best about this product is its penetrating formula that nourishes even the low-porosity hair.
The conditioner contains babassu oil that replenishes the lost proteins into hair strands. If you straighten your hair often or live in a colder area, this conditioner would be a great choice.
While it is meant to be used as a deep conditioning treatment, you can apply it after showering. But be warned, it wouldn't be that effective.
Palmers Zero Break Cleansing Oil Shampoo
The first job of every shampoo, even the ones for 4C curls is to cleanse the hair. What's challenging is to keep the tresses moisturized while cleansing them. Good thing this Palmer's Zero Break Cleansing Oil shampoo doesn't have trouble with that. It has no silicones or sulphates but does contain mild surfactants that clarify the scalp.
Also, the blend of jojoba, sweet almond, Macadamia nut and avocado oils keeps the strands nourished. If you have really brittle hair or want a colour-protecting product, go for this Palmer's shampoo.
As I Am Hydration Elation Intensive Conditioner
The frequent twisting, braiding, straightening and washing can damage 4C hair. This is where the As I Am Hydration Elation Intensive conditioner comes handy. It's got all the ingredients your curls will love – green tea, coconut, shea butter and glycerine. The conditioner is amazing for repairing split ends, follicular damage and brittleness.
Hairbust shampoo and conditioner
Hairbust is a fun product which caters to different hair types but this one in particular works really well with type 4 C hair.
The shampoo and conditioner combo come in a fun packaging which is pink and blue.
The shampoo and conditioner has a great impact on type 4 C hair by making it softer and shinier and works really well in the long run.
You can get thicker and fuller hair with this shampoo.
Top 4c Hair Products
Want a pro tip? If you have low-porosity hair or want to go that extra mile while caring for your hair, leave this conditioner on for 30 minutes. We suggest combining this with a hooded dryer or heating cap for best results.
So you've finally decided to ditch the silk press and wigs and go natural. Now what? Taking care of 4C hair requires patience. A lot of it. All the shedding and shrinkage can get disheartening.
What you need is to find the right info to take care of your natural hair. And this is why we've decided to answer some of your questions regarding natural hair care.
Natural hair isn't just hair. It's a part of a vast African heritage. Your Afro, especially the 4C hair, requires more care and nourishment. But the feeling of being your natural self is worth all the time and effort you put in.
And with the shampoos and conditioners, that too becomes easy. So choose the right product for your 4C hair and flaunt your curls with pride.
Also read
Best pH balanced shampoos for oily hair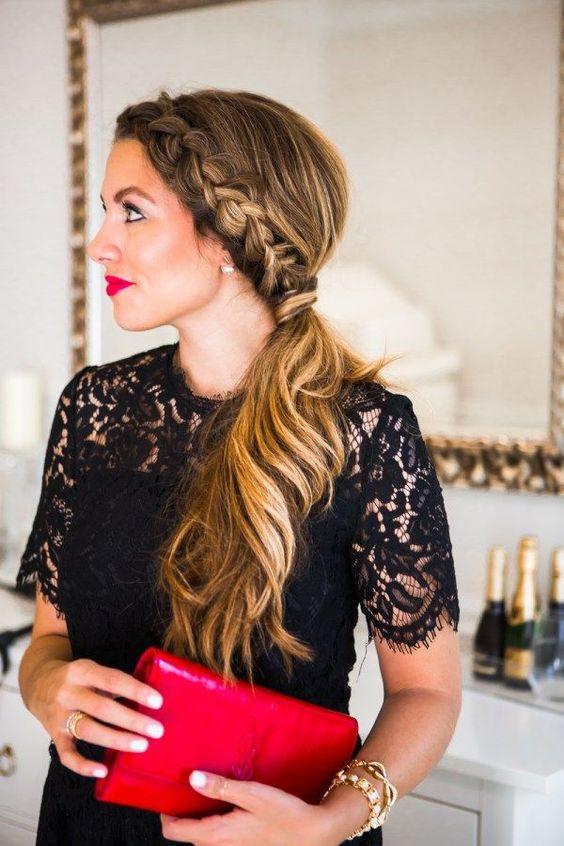 From hair care to soaring hair trends, we cover it all. We make sure you nurture your hair and stay on board with hairstyles and new hair trends. So hop on and make every day count with some of our creative and sassy hair trends.