Finding the best shape up clipper can be very difficult as most people may consider it a novelty tool.
The fact remains that nothing can replace a clipper meant for giving your beard that final, finishing touches.
After all it's those sharp lines and neat edges that sum up the whole look.
Maybe back in the day, people did not think much of shaping up. Today, although, it is far more valued.
Given that grooming and styling technology has improved far and beyond, a lot of people have begun catching up.
Types of Shape Up Clippers
Shaping up does not have to be a luxury. It can be done often and by you at the comfort of your home.
All you need is to select the right shape up clipper for your hair and beard.
I've reviewed some of the top shape up clippers in the market below and tested them out too! Here's how it went.
Andis Professional Finishing Combo
Beginning with one of the clippers on the list that is a bang for the buck. For a shape up clipper this set might feel like a bit much considering everything that it offers.
Andes professional finishing combo is incredible for sprucing up you look while being able to do so much more.
I got a combo back that includes a trimmer, a shaver as well as a neck duster, and basically everything required for a good grinning session.
This is a professional kit, so it is expected that you have at least a basic understanding of clippers and hairstyling tools.
The T-outliner, made of carbon steel, runs at 7200 strokes per minute. This battery is a lithium-ion battery of premium quality.
The magnetic High-speed motor that it runs on, is equipped with an extremely close-cutting blade. This blade is ideal for shaping and trimming.
All of this goes to show how powerful this device is and how quickly it can get the job done.
I really enjoyed the experience of grooming with this tool. The device is well designed and has a comfortable grip.
All the basic tools required were included and these tools were of good quality making the job easy and super quick.
It is a fact that this machine is fast. Being fast was a boon and a bane as I found myself making slip ups because of how quick the blade is.
I found that the shaver runs for over an hour on full charge, so there's nothing to complain about the battery life.
Pros
A complete kit for hairstyling and shaving
Performs at 7200 strokes per minute
Runs on high quality powerful Li-Ion batteries
Includes a luxurious Neck Duster
Cons
Our Rating: 4.5/5
Philips Norelco MG7750/49 Multigroom Series 7000
Like the Andis, the Philips Norelco's MG 7750/49 is a also a professional shape up clippers and styling kit.
However, unlike the previous pick you do not need a whole lot of experience to handle this device, even though this one comes with multiple attachments.
Multiple attachments may seem daunting but these 18 head attachments are easy to use and straightforward when it comes to functionality.
There are cutting guards also included. These unique cutting guards are reinforced with ultra-strong fiberglass material, this prevents bending or buckling.
The aim is to ensure an even trim on every use. This is an overall convenient and versatile tool that promises to tackle what is thrown at it.
This is a powerful professional kit. The tool does come with multiple attachments but I found that only a few actually work well for shape ups.
Most other attachments, although better for larger patches of hair or for beard grooming, are still very effective and worth being included.
Pros
High levels of versatility
The Dual-Cut technology gives you unparalleled accuracy
Comes with 18 different head attachments
Includes cutting guards providing extra security while styling and shaving
Cons
Our Rating: 4.5/5
OSTER Fast Feed Adjustable Pivot Motor Clipper
The OSTER Fast Feed Motor Clipper may just be the most effective standalone clippers for shaping up in the game.
These are affordable and functionally competent for the task at hand. Being so, it may not be the most versatile in comparison to the ones we have discussed so far but it can still outperform them both.
Let us begin with the hair clipper's whisper-quiet motor that pivots in action.
This pivoting action is very effective in the shaping up process contrary to other clippers that are more likely to buzz off a large chunk.
Being so effective, the whole process becomes much quicker.
Seeing as this tool only has one head attachment, this may feel like a disadvantage but the device has proved now and again how apt it is for the job of shaping up.
Really making you wonder why others need so many. This tool is also able to conquer any and all hair types, even when wet or dry.
Additionally, this is a well-designed machine that has an ergonomic handle making the grip highly comfortable.
The tool also includes four guide combs and a protective blade guard for safety. The company also provides you with a lubricating oil to maintain the trimmer.
It is hands down the best standalone clipper out there for shape ups. It has great built quality and feels really good in the hand. It is powerful and works on both wet and dry hair.
I like that this allows me to manoeuvre around corners and make flexible designs with the pivoting but this does not give you the closest cut.
I would like to get down to zero but that is not possible with these trimmers. The biggest upside though is how quiet these are.
Pros
Wonderful performance for the price stated
Well suited for any and all types of hair
Ergonomic handle design for superior grip
Effective blades on the pivoting head
Whisper-quiet motor
Complimentary lubricating oil
Cons
Being a standalone shape-up clipper model, doesn't include attachments for versatility.
Does not do zero trimming
Our Rating: 4/5
Wahl Clipper Cordless Haircutting & Trimming Combo Kit
If you have been researching hairstyling tools you are bound to have come across Wahl, this is a well-known company in the hair grooming industry. Let us take a look at the 79600 2101 and see what it has to offer.
This bundle consists of two hair clippers. The first clipper is much bigger and is designed for cleaning up larger portions of hair.
The second, smaller clipper, is recommended to be used as a finishing clipper for final touches and accurate trimming.
These clippers are both cordless. While so, these can still hold up to 4 hours of charge as their battery's lifespan.
Another thing to note is that the Wahl's wireless technology requires their clippers to never take any longer than 10 minutes to charge. Their batteries back up to full power in this process.
The machine is equipped with self-sharpening blades. The blades included in the Wahl 79600-2101 are strong and thick.
These blades run a huge SPM rating. Even though they do get pretty hot rather quickly, you'll be able to style your hair in mere moments if you're the least bit experienced with clipper tools.
This grooming kit is handy as it includes 2 clippers which come into play depending on the requirement. The blades are strong and sharp.
These are, in fact, really fast based on the strokes per minute. But being this fast has been both a boon and a bane in terms of this device.
Quick blades come with a downside… they get hot fairly quickly. But if that's not an issue, you can go for these shape up clippers without hesitation.
Pros
Includes self-sharpening precision blades
High levels of precision and accuracy
Superior cutting efficiency with the high SPM rating
Cordless design
Quick charging facilities
Available at an affordable price range
Cons
The handle is somewhat unsuitable for people with smaller hands
Our Rating: 4.5/5
Hatteker Cordless Hair Trimmer
Another suitable kit for shaping up is the Hatteker's Cordless hair trimmer set. The clippers that come in this set are rather advanced by themselves.
They consist of a built-in battery level indicator and a highly powerful motor.
Other than these features, the most impressive and unique part of this model are the multiple levels of adjustments it comes supplied with.
This shape-up clipper includes eight varieties of head attachments, along with a charging station. This advanced clipper is wireless and it includes a USB quick-charge mode.
In addition to all that is stated before, it is also equipped with two Lithium-ion batteries that are rechargeable. These batteries are meant to endure two hours of charge each.
This set is the kind that tries to include everything required for grooming you can think of. This is great but not necessarily required. The clippers are good and have a good design.
The small head can be useful in some areas while shaping up but mostly takes longer than other clippers I have used. The attachments included are useful when it comes to the trimming and styling process.
The charge indicator is the handiest feature, I never have an awkward moment of having to stop mid-way if I am not near a charging point.
Pros
Includes eight different head attachments
Cordless design
Supplied with USB quick-charge
Includes separate charging station
Complementary comb
Built-in charge level indicator
Cons
Comparatively small head, may require you to spend longer on the hairstyling process
Our Rating: 4/5
RENPHO Hair Clippers
In terms of one of the most outstanding, budget hair trimming bundles, the RENPHO's hair clippers set tops the chart.
This kit features a couple of head attachments, the features are fairly basic yet effective. These are considered superb for the price it is placed at.
Beginning with the blades on this clipper, they are close-cutting and made from remarkably durable stainless-steel.
In addition to this, you get to pick how the speed at which they are going to cut. The clippers also have an adjustable dial, so it's easy to trim different hair lengths.
The model includes four selectable speeds; that is, 5500, 6000, 6500, and 7000 rotations per minute.
And to top it all, the batteries running the motor are incredibly powerful and long-lasting. They are designed to survive over 5 hours of total run time.
This is also adding to them needing no more than two hours to reach full charge
These clippers are really effective and have good blades for close cuts. The shaping up process is quick and fairly comfortable.
I thought the price is hands down a huge selling point for the value that this product offers.
I liked that the tool runs for a considerably longer time than most other trimmers. Also having a close shave while shaping up was very easy to achieve.
But there was one drawback, I was very disappointed by the attachments that came with this product as they were not very effective while shaping up.
Pros
Fairly affordable
Close-cutting stainless-steel blades
Adjustable speeds
Almost soundless motor
Cons
The head attachments are largely suitable for shaving
Our Rating: 4/5
I browsed through all the great options listed for shape up clippers, so you may be able to figure out all that suits you best.
A shape up clipper is a great investment. But having said that, I feel looking at the price is also important as some devices offer a larger value for money when it comes to grooming tools.
These are all really effective devices for grooming and shaping and hopefully our list has been of help for your selection process.
A good clipper can really elevate your beard and hairstyle to another level. Good luck and happy shaping up!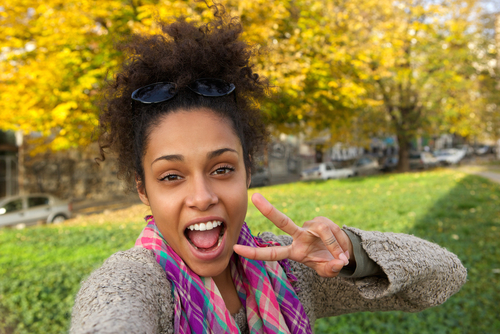 Helen is committed to bringing you the latest popular hairstyles, hair care tips, and hair-related products. You can check more of her work on besthairlooks to find fashion inspiration, product reviews, tutorials and more!