A trimmer is the number one thing you need in your hairstyling tool kit. And if you love experimenting with your style, the best trimmers for lineups are so very important.
No cut is done without a clean lineup. It is the finishing touch that makes the whole look if I am being honest.
Adding a great trimmer to your grooming routine will take your line up to another level.
Picking a great trimmer is a matter of logical review instead of picking the best advertised.
Our review will walk you through a couple of the best trimmers you can find so you can take your pick on what works for your needs.
If you intend to level up your lining game, keep reading.
Top Trimmers For Lineups
Best For
Key Features
Wahl Cordless Clipper
Sideburns, Mustaches
Quick 60 Second Charge for 3 Minutes of Run Time
12 Attachment Guards
Worldwide Adapter 110V, 220V, Dual Voltage
OSTER Fast Feed Adjustable Trimmer
Wet Hair Trimming
Powerful, Whisper Quiet pivot motor
Steel blade adjusts between size 000 and 1
3 guide combs, blade guard, lubricating oil and cleaning brush
8 ft power cord
Wahl T-Styler Pro Corded Trimmer
Clean Outlines
Bump-Free Dry Shaving
Zero Overlap Blades (0.2mm)
12 Individual Blade Guards
Cutting Lengths from 1/8″-1″
Andis Cordless T-Outliner Trimmer
African American Hair
Deep-tooth, Stainless-Steel T-blade
LED Light Battery Indicator
High-speed Rotary Motor
Blade Speeds Over 7,200 Spm
Andis Slimline Pro T-blade Trimmer
Touch-ups, Fades
Lithium-Ion Battery
2 Hour Run Time
4 Attachments Combs, Charging Stand Charging, Adapter Blade Cleaning Brush, Blade Oil
Single Speed / Rotary Motor
OSTER Classic 76 Universal Trimmer
Thick, Coarse Hair
Detachable Blade Size #000 And #1
9ft. Power cCord
Comes with Blade Guard, Lubricating Oil & Cleaning Brush, Blade Grease
How we tested the best trimmer for lineups?
There are some key factors that can really change the course of your grooming experience. We tested the top trimmers for lineups based on these factors and rated them on a scale of 1-5.
Durability – A trimmer is responsible to shape up your whole look, you'll be using this more frequently than most other tools. Look for durability in a trimmer. A trimmer that lasts you a long time is money, time and energy saved.
Quality Motor – Take your time to find one with reputable sources. One of the most important and the highlight of a good trimmer is hands down the motor. You might want the tool to look great but one that falls short on performance is a total letdown.
Easy to Maintain – Along with this is the need to find one that is easy to maintain, this is a factor that ties in with durability. Trimmers often come with cleaning and maintenance accessories which really goes to show the reliability of the trimmer manufacturer.
Top Trimmers For Lineups
Wahl Cordless Clipper
Wahl has been a well-known brand in the hairstyling industry for its affordable and top-quality hair trimmers for many years now.
Bringing you one such trimmer from the company, the Wahl cordless clipper is awesome for lineups.
The clippers have been tested and suited by and for experts in the trade. This cordless trimmer is a mix of immense power as well as flexibility.
This design allows you to take your time on your cut and line up giving you fast blades for precision and time on the battery.
This model is loaded with a tough motor that is one of the fastest ones there are. The performance is powerful and consistent.
You also get with the set four attachments and clip guides that will have equipped you for any and all lineup work you are faced with.
You can do it all, shaving details, sideburns, moustaches and of course your hairline. You can effortlessly be on top of all your grooming needs.
The remarkable product design brings you a complete metal frame that holds a sturdy body that will last you many years.
The battery is a beast! It can hold on for 4 hours straight on a full charge. For an average user, that means you are good to go for weeks, but of course, it can vary depending on usage.
Regardless, 4 hours in a stretch is incredible!
No matter what your length needs are, the trimmer's sharp top-grade blades will give you the cleanest cut and shape up of your dreams.
These blades are self-sharpening and highly durable. The rechargeable battery is lithium-ion based, facilitating dual voltage making it highly travel friendly.
Pros
self-sharpening and long-lasting blades
Comes with various attachments.
high torque, remarkable performance.
durable metal body
Cons
OSTER Fast Feed Adjustable Trimmer
Oster brings you a well-built, powerful trimmer at a fair price. The Fast feed model is a double power magnetic trimmer that provides a constant and consistent performance.
This is a great deal for both time and money saved. The requirement of fast and precise edging is facilitated by superior design.
The trimmer also allows you to adjust the levels quickly and with no hassle. You can easily achieve close and accurate clipping. You can also use these at zero gapped for the crispest lines.
The clippers are great for both dry hair and wet hair trimming. The motor runs whisper-quiet making the trimmers super comfortable and the experience extremely enjoyable.
Having such a powerful yet quiet motor gives you major stability avoiding any accidental cuts or inaccuracies.
Being so comfortable to hold, the grip allows you to glide smoothly over and around the face. The four guiding combs make this tool extremely versatile.
The only downfall is the equipment feeling heavy after a long period of continuous usage.
To be fair, this problem rarely arises as the tool is super-fast and precise, enabling you to finish up without having to face this issue.
The set comes with accessories such as lubricating out attachments, a blade guard as well as a cleaning brush.
The corded version of this model has a high-intensity pivot motor system, which is very highly recommended by professionals, that allows you to work for extended periods of time.
Pros
Durable and compact design
Perfect for all type of clipping and trimming
Very easy to maintain and clean.
Effortless setup and usability.
Extremely fast and powerful motor.
Cons
Wahl T-Styler Pro Corded Trimmer
When it comes to corded trimmers Wahl T-Styler Pro Corded Trimmer is a great option.
This model is adaptable and comes with really cool features to address your edging needs. The blade has aero overlap giving you the closest trim you can ask for.
The incredible design is suitable for sleek edging and lineups. The product design is so compact that it is easy as a breeze to hold and manoeuvre for prolonged periods of time.
These trimmers really are a dream to work with when it comes to creating clean outlines. One thing to keep in mind is to let it settle after oiling the mechanisms.
There have been complaints of pulling, having used it immediately after. The trimmer can also feel a little bulky.
The 12 separate bland guards as well as the robust motor make edging any length or type of hair an easy job. It is versatile and fairly priced.
Pros
No bumps while lining
Includes twelve blade guard
simple and fairly easy to maneuver.
Fast and powerful motor
Top quality blade option
Cons
Andis Cordless T-Outliner Trimmer
It is no surprise that an Andis trimmer is on this list. This company is well-loved by professionals and styling enthusiasts alike.
The Andis Cordless T-Outliner trimmer is a great option for dry shaving, lining and detailing. This cordless version comes with a superb motor.
These trimmers are equipped with a powerful magnetic rotary motor. This gives it incredible speed that will help you achieve the sharpest lines. The blades run on 7,200 strokes a minute!
This fantastic speed brings you two sets of advantages, one being able to run it through the thickest of hair.
The second is no snagging or pulling on the hair as it glides through effortlessly. The battery system is powered by lithium-ion.
This motor operation brings you all of 100 minutes of continuous usage on a full charge. When you eventually do run out, you only need an hour to be back up to full charge.
For you to keep track of how far along you are on the charge on the trimmer, all you need to do is take a look at the levels on the LED indicator.
A fantastic added feature for this trimmer is its ability to turn into a corded beast by just plugging it in with the charging cord.
The cord is long enough for you to manoeuvre seamlessly and no more worries about running out of charge at all.
These trimmers are not one you can call cheap but with their features like the lightweight product design, comfortable grip, blades of carbon steel grade quality and 4 attachments the value is where you can see it.
Pros
Blade strokes per minute are at 7200
Has a powerful rotary motor
no dragging or stalling problems
100 minutes of battery life per charge as a cordless
Includes four comb attachments and cleaning accessories.
Cons
Andis Slimline Pro T-blade Trimmer
Another Andis trimmer but far more affordable in comparison is the Slimline Pro T-blade trimmer.
This trimmer being from such a reputed and trusted company comes with large shoes to fill and let me tell you, it delivers.
These clippers are highly regarded by many professionals and their remarkable versatility is to say for it.
Although your requirements are only simple touch-ups and lines, going around the nape and angles of the forehead is no joke!
These trimmers deliver a sharp and clean finish by the book. These trimmers weigh 7.8 ounces, extremely manageable at this lightweight.
No worries about it starting to feel like a burden on the wrists. This versatile set-up also includes the facility of being corded or cordless depending on your needs.
The lithium powered battery runs easily over two hours. This is a great tool for lineups, but don't expect it to perform at high levels on heavy-duty chores.
The blades are easily adjustable making it an easy choice for anyone well designed, versatile tool with ultimate speed.
Pros
Efficient power options
Quite durable.
Ideal fit for light touch-ups
Low charging time
Adjustable blades for convenience use
Cons
Not suitable for vigorous use
OSTER Classic 76 Universal Trimmer
OSTER Classic 76 Universal Trimmer is a fairly popular choice among groomers for clipping both wet and dry hair.
Being so versatile it works well with all hair types ranging up to the thickest and coarsest hair out there.
The cord is nine feet long giving you the freedom to move and glide effortlessly. While being never short on power, it also has a wonderful grip that makes the process of lining a supreme experience throughout.
The biggest drawback, however, is the heavy body. But that is the price to pay for the huge power motor that it houses.
This motor gives you a fast, sharp and effortless clipping experience. This honestly could be a practical reason to outweigh the negative.
Rest assured that the heavy motor really makes this trimmer a high-performance machine and one of the most durable picks on the list.
The close blade concept of this trimming tool tackles your ingrown hair issues. The set includes every element needed for the ultimate grooming practice.
The trimmer comes with lubricating oil, a cleaning brush, a blade guard and clipping grease. The detachable blades come in two size options to choose from depending on your need at the moment.
No reason to fear a case of damage or low performance on any heavy-duty use.
Pros
Highly durable and break resistant
Nine feet long cord
Includes 2 sets of detachable blades
Houses an extremely powerful motor
Includes additional grooming accessories.
Cons
Along with finding the best trimmer for your sleek lineups, make sure to maintain the trimmers for them to function as efficiently as they did brand new.
The performance of a good trimmer is only as good as the effort taken to keep it clean and running. Pick the right one to work on your skills. Happy trimming!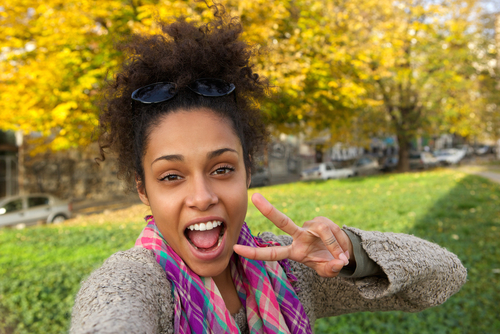 Helen is committed to bringing you the latest popular hairstyles, hair care tips, and hair-related products. You can check more of her work on besthairlooks to find fashion inspiration, product reviews, tutorials and more!