Do you find it difficult to glide or stroke your flat iron through your hair? A dirty flat iron plate could be the source of this problem! Using a dirty flat iron or hair straightening tools might result in the transfer of this sticky residue onto your hair. This is especially so for Flat Iron with Burnt Smell. You have to know how to clean them well.
It has the potential to induce corrosion on the surfaces, which will in turn have a negative effect on the glide of the heated tool.
A dirty flat iron will also decrease the temperature of its plate making it hard to straighten your hair. It might force you to use repetitive stroke movements which may cause your hair to become overheated
All of the mentioned factors can cause hair snagging and breaking. Additionally, there is a risk of burning the hair as a result of the residue of hair products heating to a temperature that may be higher than the plates.
Throughout this article, we'll go over how to properly clean your flat iron in order to avoid situations that could cause damage to your hair, or worse, put you in harm's way!
Why is it important to clean your flat iron?
Maintaining the cleanliness in your hair tools doesn't have to be a top priority like cleaning your makeup brushes, but doing so can help them work better, enhance your styling skills, and even extend the life of the product.
Because of all of the hair products we use to achieve the ideal 'do, our curling irons and flat irons are prone to becoming clogged and sticky. It sometimes even leads to the point of being a sticky mess causing damage to your hair and your flat iron.
You won't have to clean it very often, so you don't have to worry. Cleaning it at least once per month is recommended to avoid excessive buildup and, depending on your usage, you should clean them more frequently.
If you use them on a regular basis, we recommend at the very least to try to wipe them down after every use or as soon as you notice residue beginning to accumulate. Regardless of whether you purchase a high-end flat iron or not, following these steps will help you to maintain its quality for such a long time.
How to clean your flat iron at home without VINEGAR OR BAKING SODA?
Part 1: Doing a Basic Cleaning with Simple cloth
Using a moist cloth or a moist paper towel to clean your flat iron is enough if your flat iron is not overly sticky. Allow your flat iron to cool down for a few minutes before continuing.
To see if the flat iron is safe to touch, hold your hand for about an inch above it. Lightly moisten a washcloth or a paper towel with lukewarm water until the surface of the water feels slightly warmer to the touch. To finish a basic cleaning of the iron, wipe off all of its surfaces.
If you've never cleaned an iron before, it's best to use a professional cleansing product. Professional cleaning solutions for hairstyling equipment may be found in a variety of various varieties at beauty supply outlets around the country.
Using a professional cleaning product to conduct a more thorough cleaning of your flat iron may be necessary if you've used your flat iron loads of times and this is the first time you've cleaned it. If there is still residue on your flat iron, you should proceed to the part 2 of the cleaning procedure.
Part 2: Removing the Sticky Residue on the Hair Flat Iron
If your flat iron has a sticky residue, the flat iron is still usable, it only requires a more thorough cleaning and drying. Remember that you cannot submerge electrical equipment in water, so you'll want to bring a little extra moisture into the process.
A cleaning solution, and in certain circumstances a very mild scrubbing instrument such as a toothbrush, are all good options for adding moisture during this procedure. Alternatively, you may just use your microfiber cloth to clean the surface.
Carefully, dab a drop of shampoo on the toothbrush or cloth and gently brush it into the buildup to help it dissolve. Lightly repeat the process until the plates or barrel are as nice as brand new. Alternatives to hair conditioner include mild face cleanser, alcohol, and barbicide instead of shampoo. When you are not using your hot tools, keep them in a clean, dry, and secure location to prevent any exterior damage or moisture from accumulating on them.
Second alternative way to clean the residue is by making a paste out of baking soda and hydrogen peroxide. In a large mixing basin, combine approximately 1/4 cup baking soda. Then, squirt in the hydrogen peroxide and combine the two ingredients until the mixture forms a thick paste. To eliminate gunky buildup of hairspray and other hair products from the flat iron, rub the paste into the flat iron with your fingertips.
The last alternative way in cleaning your flat iron is to begin by turning on your flat iron and allowing it to heat up to the lowest temperature setting. As previously said, this is an extremely crucial step since the heat helps to release product build-up on the plates, which makes it simpler to clean.
Once the iron has reached a proper temperature, disconnect it and double-check that it is not still attached to the outlet. In order to avoid burning yourself on the heated surfaces while doing this step, it is critical that you pay close attention to your cleaning technique.
Grab your unplugged iron and gently cleanse the plates with a soft cloth, cotton rounds soaked in water, or cotton rounds dipped in rubbing alcohol for a more thorough clean if necessary. Make cautious not to scrape the plates too hard, since this might cause harm to them.
When should you clean your flat iron?
If you are using your flat iron and you notice a burning smell, this is a clear indicator that you should clean your flat iron.
The burning smell is caused by the buildup of the hair products that you are currently using. Remember to clean your flat iron thoroughly to avoid burning your hands and/or breaking your flat iron.
How to maintain the cleanliness of your flat iron?
Begin by disconnecting your flat iron and wiping off the plates with a damp paper towel or cloth once it has been allowed to cool a little bit. If you want to prevent burning your hands, be sure that your flat iron is safe to touch before cleaning it off.
Following the removal of the residue, allow your flat iron to cool fully before storing it in a clean location. In the event that you don't use your flat iron on a regular basis, you won't have to do it every time you have to use it.
How often should you clean your flat iron?
Hair styling will be more difficult if your flat iron's plates aren't heating up evenly caused by the accumulation on the plates of your flat iron. You must clean your flat iron at least once per month to avoid this from happening.
With all of that being said, if you regularly use a lot of hair products and are a devoted flat iron enthusiast, you should clean your flat iron after each use or, at the absolute least, whenever you notice visible residue and accumulation on the surface.
When should you throw away or change your flat iron?
If, despite your best efforts, your flat iron is still caked in sticky hair product residue, it's necessary to replace it with another new flat iron. When you switch on a hot tool, it is also recommended that you toss it away if it produces smoke or releases strong scents.
If you have removed all visible residue from the tool but the saw plates appear to be rusted or if you encounter hair sticking moments when using the tool after you have removed the apparent residue, the tool should be destroyed.
Key Takeaways
Flat irons are a fantastic tool for straightening your hair, but over time, hair products and oils accumulate on the ceramic plates, resulting in a gunky mess on your hands and shoulders.
This, in addition to being unsightly, can cause serious damage to your hair if left untreated. To restore the appearance and functionality of your flat iron, begin by cleaning it thoroughly and then removing any buildup or stains.
However, if the gunk in your flat iron continues to refuse to come out despite your best efforts, you should simply discard your flat iron and purchase a new one.
If you use your flat iron frequently, make sure to wipe it down with a moist paper towel or cloth after each use to prevent the buildup of hair products on the plate of your flat iron. Cleaning your flat iron will make it easier for you to style your hair and it will also help your flat iron to last longer in your hair styling arsenal.
Read More:
Best Heated Roller Brush for Short Hair 2023
Best Men Eyebrow Trimmers We found useful
6 Best Hair Dryer For Curly Hair 2022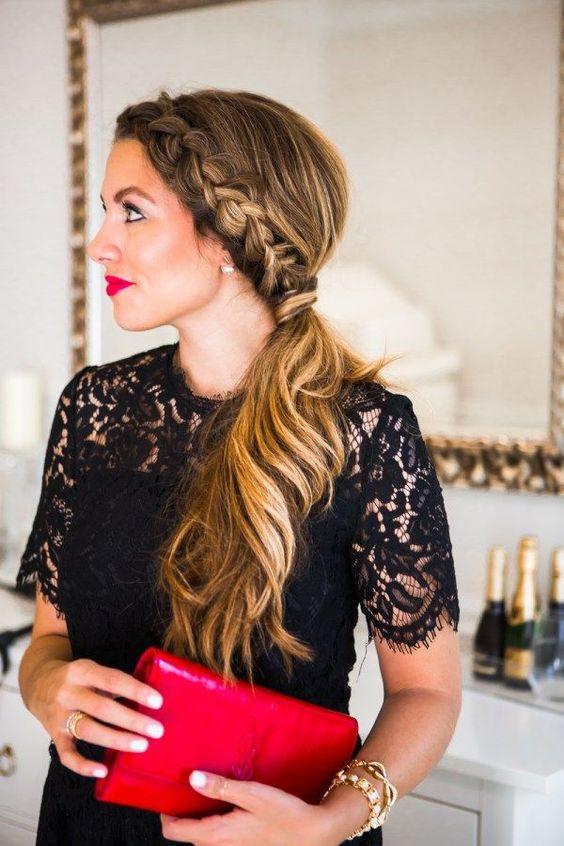 From hair care to soaring hair trends, we cover it all. We make sure you nurture your hair and stay on board with hairstyles and new hair trends. So hop on and make every day count with some of our creative and sassy hair trends.