Flat irons are some of the most common hair tools ever. It is a staple in everybody's hair kit but do you know how to clean a flat iron right?
A lot of people use a flat iron on a daily basis while a lot of them only take it out for special occasions and events.
The best part about it is that it is available in different price ranges and caters to all hair types.
This universal hair tool, however, has a few rules that you should follow while using them. The first one is to always use a heat protectant spray. 
Related: Best Flat Iron For Natural Hair
Related: Best Flat Iron For Damaged Hair
Related: Best Flat Iron For Short Hair
Since your hair comes into direct contact with a hot surface while getting straightened, it is prone to heat damage which will cause thinning and breakage of your hair.
So a heat protectant must be an inevitable part of your straightening routine.
The next rule is to never set the straightener temperature above 400°F unless absolutely necessary.
When you bring such high heat into contact with your hair, it might be too much for the hair to take and could permanently alter the natural structure of your hair.
This weakens your strands and makes them flat and limp. But one of the most important rules of using a straightener, that a lot of people are unaware of, is that you should clean them routinely.
Since it has a flat surface, most people tend to rule out the chance of any dirt or residue getting stuck on it.
But there will be a lot of hair products and residue on it which can drastically decline its performance.
Are you feeling guilty about never cleaning your flat iron? Follow my step-by-step guide,  to know more about cleaning your flat iron effectively. 
Why should you clean your flat iron?
A heat protectant spray or a cream goes hand in hand with a hair straightener. 
This is a combo that should never be separated. But when such hair products come into contact with heat they could attach themselves to the plates of a flat iron.
Other hair products like oils and serums can also get stuck on your flat iron plates. 
This product buildup will not just cause harm to your hair, it can directly affect the quality of the results when you style your hair.
You will have to run the flat iron more than you usually do to get the desired results. This will overexpose hair to heat and cause damage.
Without further ado, let's move to the process of cleaning your flat iron.
Things you will need
Cotton balls
A warm damp cloth
Rubbing alcohol
Warm water
Cleaning solution
Hair relaxer
An unused toothbrush
Baking soda 
Hydrogen peroxide
How to clean a flat iron
Heat the flat iron
As the flat iron cools down, the hair products stuck on it will solidify and get attached to it.
The heat will help in melting any stuck product on it and loosens it up. This will help you clean the straightener more efficiently.
The first step is to turn the straightener on and put it on the lowest heat for a couple of minutes to heat the plates.
Do not leave it directly on the counter or on surfaces that might get burnt by the heat from the tool.
Make sure it is laid on a heat-resistant surface like a mat or a thick cloth. 
Unplug the flat iron
After the device has heated up and the residue has started loosening up, turn off the device for some time.
This will help in bringing down the heat so it will be easier to work on it.
It is important to unplug the device to avoid any accidents that might occur when it comes into contact with your skin or the liquids. 
Do a basic cleaning
The first thing to make sure of before cleaning is that the flat iron has cooled down a bit. Place your hand an inch above the flat iron to get an idea about the temperature.
If you think that the flat iron has cooled down a bit and is ready to be worked on, it is time to do general cleaning.
Dip the washcloth or cotton in warm water and squeeze the excess water.
Wipe it all over the plates and the surface of the iron without letting any water inside the device.  
Use a professional cleaning solution
If you are cleaning your flat iron for the first time, or if you are using it regularly, water alone might not be enough to clean it.
It is recommended to use a professional cleaning solution to remove the gunk out of your flat iron.
These are easily available in beauty supply stores and even online, especially the ones that specifically cater to hairstyling tools.
Removing buildup and stains
Sometimes there are stubborn buildup and stains on your flat iron plates that refuse to come off with water or a cleaning solution.
But there are a few techniques you could try to get these off of your straightener. 
Rubbing on the plates with alcohol and cotton balls
Alcohol can help in getting rid of stubborn stains and residues. Soak cotton balls or a soft cloth in some alcohol solution.
Your straightener should be completely cool while doing this. Squeeze off excess solution from the cotton ball and gently rub it on your flat iron plates.
You can also use a q-tip to get to those hard-to-reach nooks and crannies.
After getting rid of all the residues, wipe with a clean damp cloth.
Use baking soda and hydrogen peroxide
If you don't have alcohol at home, you can use ingredients from your to help you get rid of these tough residues.
Simply mix ¼ cup of baking soda and hydrogen peroxide in a bowl. Bring it into a paste consistency.
This combination is a great stain remover and can get rid of the buildups in your flat iron plates in no time.
Take some paste on your fingers and rub it on the plates to get rid of the residue. 
Use a toothbrush or magic eraser
Magic erasers are excellent stain cleaners that are made up of melamine foam.
It looks like a sponge but it works like sandpaper to gently remove these stains and residues. 
You can also use a toothbrush to brush off buildups from the nooks and crannies of the straightener. 
Use a relaxer on the flat iron
A hair relaxer is a cream-based product that helps in chemically straightening the hair.
It has a composition of chemicals that helps in cleaning your flat iron.
After turning off and unplugging the flat iron, apply the hair relaxer evenly on the plates.
Plug the flat iron and let it rest on a heat-resistant surface for about 10 to 15 minutes. 
Now turn it off and let it cool down. Use a damp cloth to wipe off the relaxer from the device. The gunk will come off with it. 
How often should you clean your flat iron?
When your flat iron is dirty, the heat is distributed unevenly on it. This will give you poor results and can also cause damage to your hair.
If you are someone who uses a flat iron regularly, you are likely to have more buildup on your device. In this case, it is recommended to clean your flat iron once a week.
However, if you use a lot of heavy products on your hair before straightening your hair, you should do a general clean up of your flat irons after every use.
How do I store my flat iron?
Whether you have a high-end flat iron or a basic one, it is always important to take good care of it.
This includes storing it safely. Storing a flat iron the right way can ensure longevity and high performance.
Another issue with storing flat irons improperly is that you will have a mess of tangles while trying to use them.
You don't wanna waste time in the morning trying to untangle these cords, do you?
The simplest way to store a flat iron is to coil the cord around the flat iron loosely and store it in a cloth bag.
If your flat iron comes with a storage bag, keep it inside the bag when not in use.
Some people tend to hang it on a hook but this is not a good tendency since it exposes the flat irons to environmental factors like moisture. 
Some people use their flat irons in their bathrooms. It is recommended to have a heat-safe canister in your bathroom so that the device doesn't touch any wet surface.
You can also use a heat-resistant silicone mat and lay it on the bathroom counter while using the device. 
If you want to store your flat iron inside your bathroom, make sure to put it in a heat-safe unit.
Some people also use creative ways to store their hair straightener including placing it in a wine rack or a rolling pin rack. 
Also Read:
Best flat iron for beach waves
How to choose hair straightener
Can you sharpen hair clipper blades
How to curl hair with flat iron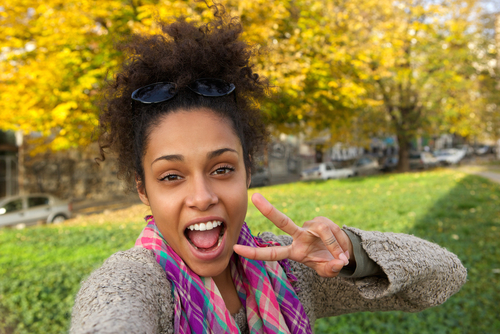 Mira is committed to bringing you the latest popular hairstyles, hair care tips, and hair-related products. You can check more of her work on besthairlooks to find fashion inspiration, product reviews, tutorials and more!