When it comes to hygiene and skin care products, there are tons of competing brands in the market. But there are also a few brands that are intended for men's use. Shaving your private part might probably be one of the most awkward and uncomfortable feelings, but let's acknowledge that it's normal.
Hair removal creams are one of the essentials for both men and women, but it's slightly underrated when it comes to men. This is why we're breaking down a list of hair removal creams so that it will be easier for you to browse the grocery store whenever you need to get some.
Why Consider Hair Removal Cream for Men Private Parts?
For many men, hair removal – especially in private areas – can be a sensitive topic. It's important to maintain personal hygiene while also feeling comfortable and confident about one's appearance. When it comes to hair removal in delicate areas, traditional methods such as shaving or waxing carry certain risks and discomforts. This is where hair removal creams come into play as a preferred option for men. Let's discuss the advantages and reasons why men should consider hair removal creams for private parts.
Less pain and irritation: Unlike waxing, which often causes an intense pulling sensation and can be quite painful, hair removal creams offer a pain-free alternative. The cream works by breaking down hair keratin, making it easy to wipe or wash away without the need for pulling or tugging. This feature makes hair removal creams particularly suitable for sensitive areas.
Minimal risk of cuts or nicks: Shaving is a common method of hair removal, but it can lead to cuts, nicks, and irritation, especially in delicate areas. Hair removal creams eliminate this risk, making the process safer and more comfortable.
Slower hair regrowth: As opposed to shaving, which simply cuts hair at the surface level, hair removal creams work at a deeper level by dissolving the hair shaft. This can result in slower and softer hair regrowth, prolonging the time between hair removal sessions.
No ingrown hairs: Shaving, waxing, and other mechanical forms of hair removal may cause ingrown hairs, which happen when hair grows back into the skin rather than outward. Hair removal creams significantly reduce the likelihood of ingrown hairs, leaving skin smooth and bump-free.
Easy and convenient: Using hair removal creams is straightforward and can be done in the privacy of one's own home. These creams are easy to apply and require no special training or equipment – simply follow the product instructions for safe and effective results.
Budget-friendly: Hair removal creams are often more affordable than salon-based treatments or purchasing specialized tools like wax strips or electronic devices. This makes them an attractive option for individuals seeking a cost-effective method of hair removal.
By considering hair removal creams as an alternative to traditional methods, men can experience a safe, convenient, and comfortable approach to grooming their intimate areas while maintaining personal hygiene and confidence.
Top 10 Hair Removal Creams For Male Private Parts
Hair removal creams are all over the market, but it's hard to choose one if it's your first time, or planning to switch brands. The main feature you want to take a look at when searching for the best hair removal cream is its efficiency to use and its effectiveness in getting rid of pubic hair straight from its roots.
There are also some brands out there that promote slow hair growth so you won't have to shave it down there more often. Depending on your needs and preferences, a certain brand might fit you. But you can always explore them all if you want.
To give you some ideas, here are the top 10 best hair removal creams for shaving male private parts.
Nad's Hair Removal Cream For Men
Hair removal creams aren't just for women. It's also for men! First on our list is Nad's Hair Removal Cream For Men. This brand is specifically tailored to achieve painless hair removal down there. Make the process more convenient and feel more confident and comfortable afterwards.
And don't worry. You no longer have to shave your pubic hair more often. This shaving cream promotes slow hair growth and makes the hair less thick and coarse. This allows you to achieve a smooth skin and reduce the risk of irritation. Highly recommended for those who have sensitive skin.
Nair Hair Remover Men Body Cream
Here's another popular male hair removal cream that's proven effective for all skin types. Nair Hair Remover Men Body Cream stands out from the market because of its powerful formulation that is dermatologically tested so you can ensure your skin is protected from damages and burns.
No one likes fuzziness down there. And it's all because of coarse pubic hair. Use this hair remover body cream to get rid of it and feel more comfortable after. It also helps your skin get moisturized while ensuring pubic hair won't grow fast overtime.
Moom Hair Remover For Men
If there is one thing that makes this hair remover stand out, it's the material and ingredients used. Unlike the previously mentioned hair removal products, Moom Hair Remover For Men is a sugaring kit. It's like a waxing procedure, but it doesn't hurt so much. With this product, you can ensure you get rid of pubic hair down to its roots.
But don't worry! Moom Hair Remover is made with 100% natural ingredients. So expect nothing but ease and comfort while using this. It won't cause you irritation or even redness after the procedure. Prevent chemicals from touching your area down there with this amazing product.
Veet for Men Hair Removal Gel Creme
Veet is one of the most popular brands when it comes to hair removers. And it's not only for women. Veet for Men Hair Removal Gel Creme is best to use for those who want to get rid of their pubic hair without causing damage to their skin. This product is highly recommended even for those who have sensitivities.
This hair removal gel cream takes away even the tiniest hair strand in your private area, leaving your skin smooth and soft. It's also perfect for removing hair in your chest, and other areas in your body that need grooming. Using this product regularly can slow down the hair growth so you no longer need to shave more often.
Blitzby Depilatory Cream For Men
Are you looking for a mild and safe hair remover for your pubic hair? Then this might be the perfect one for you. Blitzby Depilatory Cream For Men is an exquisite formula that doesn't contain harsh substances that can damage your skin. Prevent irritation, redness, burning sensation, and scratches after every shaving session.
This shaving cream is fast and effective and contains active ingredients. It softens the contact between the roots and the hair strands so it's easier to break. Just wait for 10 minutes and wipe the removal cream out. But depending on your skin type, you might need to extend the waiting time a bit.
Get this now for only
Malin + Goetz Vitamin E Shaving Cream
Infuse Vitamin E to your skin while getting rid of unwanted hair down there. Malin + Goetz Vitamin E Shaving Cream is another perfect brand you should go for if you're looking for a product that suits your sensitive skin. It contains all natural and organic ingredients infused with Vitamin E to ensure your skin only gets the nourishment and moisture it needs while removing pubic hair.
This shaving cream is made with aloe vera as well so it's very soothing and hydrating. And as you use it more often, it slows down hair growth so you no longer have to spend most of your week shaving your private parts.
Kuule Depilatory Hair Removal Cream
Take care of your skin while shaving unwanted hair. Kuule Depilatory Hair Removal Cream works efficiently and gently on your skin without causing redness, inflammation or irritations. This is highly suitable for those who have sensitive skin.
This shaving cream is made with powerful and hydrating ingredients that maintain your skin soft and supple after every use. This is also perfect for your armpits and other areas where you need shaving.
SoftSheen-Carson Magic Razorless Cream Shave – Regular Strength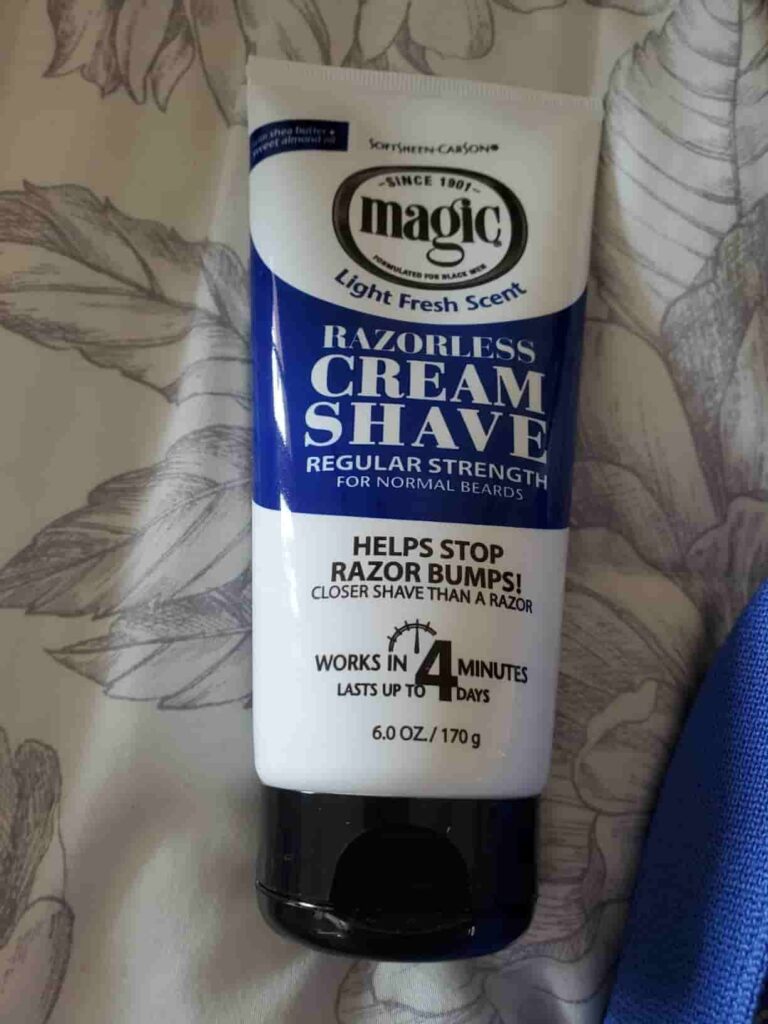 Your skin deserves a smooth and soft finish, even if it's hidden down there! SoftSheen-Carson Magic Razorless Cream Shave – Regular Strength is commonly used in facial hair and beards, but it's also very effective for unwanted pubic hair.
Since it's primarily tailored for the face, it contains mild and gentle ingredients that don't cause damage to your skin. Perfect for those who have sensitive skin and prone to irritations. It's also easy to use and slows down hair growth as you use it more often.
Stop Hair – Hair Reducing Spray
Here's a game changer when it comes to hair removal products. Stop Hair – Hair Reducing Spray takes the process to the next level as it makes hair removal as easy as spraying it directly to your skin.
As its name states itself, this hair removal spray has the ability to reduce or even stop hair growth and leaves your skin feeling soft and smooth. This product contains ingredients that don't irritate or cause damage to your skin so you can ensure it's safe to use.
No Hair Crew Intimate Hair Removal Cream
Maintaining personal hygiene and removing unwanted hair is important. This is why you should pick a product that will cater your needs without causing damage to your skin. No Hair Crew Intimate Hair Removal Cream is easy to use and can get rid of your pubic hair in less than eight minutes.
This is one of the go-to brands for men since it's perfect to use down there because it's gentle on the skin and doesn't contain any harsh chemicals. You can also use this for your chest and armpits and it's highly recommended for those who have sensitive skin. Dermatologically tested effective!
Factors to Consider When Selecting a Hair Removal Cream
Choosing the right hair removal cream for male private parts is crucial to ensure an effective, comfortable, and safe grooming session. This section outlines the important factors to consider, such as skin sensitivity, hair coarseness, ease of application, and product quality.
Skin Sensitivity
The skin in your private areas is noticeably more sensitive than other parts of your body. Thus, it's crucial to choose a hair removal cream formulated for sensitive skin to minimize the risk of irritation or chemical burns. Look for creams that are dermatologically tested and contain soothing ingredients, such as aloe vera or vitamin E.
Hair Coarseness
The coarseness of your hair can significantly impact the effectiveness of the cream. Some creams might work well on fine hair but struggle with thicker or coarser hair. Be sure to read the product description and reviews to gauge the cream's effectiveness for your hair type.
Application Ease
Considering you're dealing with private areas, it's important that the hair removal cream is easy to apply. Creams that come with an applicator or a spatula can provide a more precise application versus using your hands. Also, consider the length of time the product needs to be left on, the easier it is to rinse off, the better.
Product Quality
Hair removal creams are not all created equal. Look for a trusted brand that is highly recommended and has good reviews. The cream should also have a composition of high-quality ingredients that not only remove hair effectively, but also provide some level of care for your skin. Avoid creams with high levels of harmful chemicals.
Post-Treatment Care
Some hair removal creams may come with a post-treatment cream or oil that helps soothe the skin and minimize the risk of irritations after application. This could be a bonus if you have extra sensitive skin.
In summary, it's vital to do some research and consider these factors when choosing a hair removal cream for your private parts. Make sure to always do a patch test on a small area of skin first, to see how your skin reacts to the product before applying it to larger, more sensitive areas. This will help ensure you choose a product that is both safe and effective for your needs.
How to Safely Use Hair Removal Creams?
Using hair removal creams, especially for intimate areas, requires careful attention to ensure not only effective hair removal but also to avoid irritation or adverse reactions. Here are some key steps and tips to safely using hair removal creams:
Read The Instructions: Every hair removal cream will come with a set of instructions. It's crucial to read these thoroughly before beginning, as they will outline how to apply the cream, how long to leave it on, and how to remove it.
Perform a Patch Test: Before applying the cream to the entire area, it's highly recommended to perform a patch test. Apply a small amount of cream to a less sensitive area and wait for the time recommended in the instructions. If you experience any discomfort or irritation during this period, wipe off the cream immediately and do not proceed with using the product.
Gently Apply The Cream: Depending on the product, an applicator or your hands (using gloves) can be used to gently spread the cream on the desired area. Don't rub the cream in, just apply a thick, even layer.
Watch The Clock: Leave the cream on for the recommended time only. Leaving it on for longer can cause serious irritation or chemical burns, while removing it too soon may not give the product enough time to work.
Gently Remove the Cream: After the allotted time, use a spatula if provided, or a soft damp cloth, and gently remove the cream. Avoid rubbing or scraping.
Rinse Thoroughly: Rinse the area thoroughly with warm water. Don't use soap or shower gel immediately after to prevent any potential irritation.
Soothe Your Skin: After rinsing, you may want to apply a soothing cream or oil to the area to keep your skin moisturized and help reduce any potential irritation.
Remember, safety should always be your priority when using hair removal creams. If you experience any discomfort always stop using the product immediately and if necessary, seek the advice of a dermatologist.
Getting the Best Hair Removal Cream
Just because it's hidden, doesn't mean it doesn't need grooming. Take care of your private parts as much as you take care of the other parts of your body. So, do you have a trusted brand when it comes to shaving creams already?
There are tons of products you can use out there. But pick wisely! As much as possible, go for the ones that contain only natural ingredients so you can ensure it won't cause irritations to your skin. Don't know where to start? Then use this article as a guide to learn more about the best shaving creams you can get in the market.
Read More:
Best Hair Wax For Thin Hair 2023
8 Best Hair Wax For Pixie Cut 2023
6 Best Hair Wax For Frizzy Hair In 2022 | Hair Waxes For Both Men and Women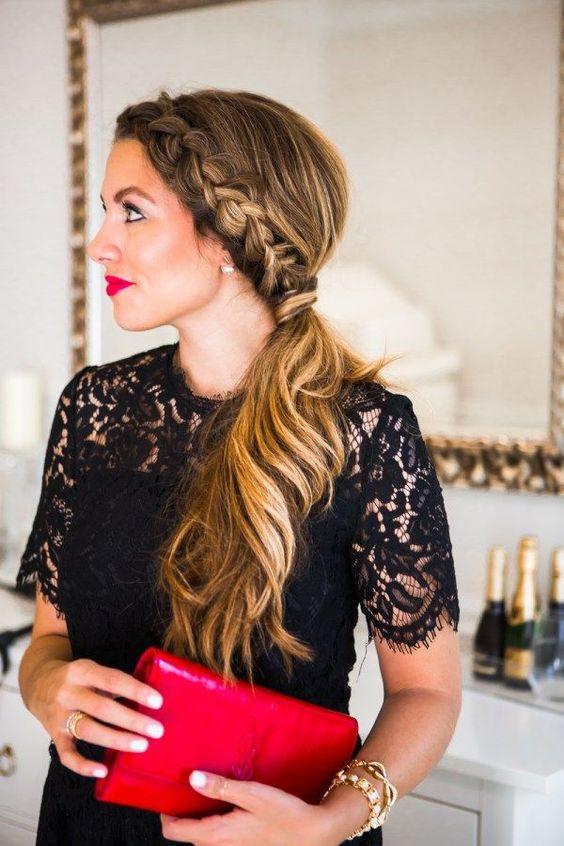 From hair care to soaring hair trends, we cover it all. We make sure you nurture your hair and stay on board with hairstyles and new hair trends. So hop on and make every day count with some of our creative and sassy hair trends.