If you're planning to cut your own hair at home, you need to invest in the best clippers for black men.
Using the right clippers is very underrated and can completely change your hairstyle game. Black hair is usually of the type 3 or type 4 texture, which means it can get very rough and coarse to cut.
So black men need a different type of hair clippers to make their grooming sessions easier.
Here I've tested out some of the top hair clippers for African American men including brands like Andis, Wahl, and Remington.
These clippers let you cut through black hair with ease and help with easing irritation, ingrown hair, pulling, snagging, and other issues.
How I tested the best clippers for black men?
I found the best clippers in the market for black men and tested them on the following parameters with help from my team. Next, I rated them on a scale of 1-5.
Powerful motor and blades – The first thing I checked was if the blades and motor were powerful enough to cut through coarse, black hair.
Long-lasting battery life – The clippers, if they are cordless, need to have a good battery life, so your grooming is uninterrupted.
Value for money– All the products need to be reasonably priced, depending on the features and attachments it comes with.
Top Clippers For Black Men
Wahl Professional 5-Star Magic Clip
The Wahl Professional 5-star Magic Clip is a commercial grade hair clipper that is especially designed for thick hair. So it's one of the best clippers for black men.
A lot of professional barbers and hairstylists swear by this product. And I found it very easy to use as well.
The crunch blade design and the sharp, powerful blades help deliver a clean, smooth shave without any cutting, pulling, or stray hairs left.
There is also a taper level to help you create fade hairstyles. The hair clippers come with 8 attachment guides (1/8", ¼", 3/8", ½", 5/8", ¾", 7/8", and 1"). So you have a large variety of styles to choose from.
To make styling and maintenance easier, the clippers also include blade oil and a styling comb.
What I loved best about the Wahl Professional Hair Clippers for black men is that it comes with both a power cord and a lithium ion battery.
The battery lasts for about 1 hour and the cord lets you use it for a longer time if needed.
I also liked how compact and travel friendly these clippers are! The body of the clipper is just 6.25" inches long and it weighs 10 Oz.
All that being said, there are a few things about this clipper that could have been better. A lot of users have noticed how the clipper blades need a lot of maintenance after a few uses.
It requires constant cleaning and blade oil to make it work as well as the first time.
Also, the difference between a cut from the battery operated clippers and the clippers when you've plugged them in, is very prominent.
Pros:
Both cordless and corded
Powerful, zero-overlap blades
8 different cutting guides
Cons:
Blades can dull after a few uses
Rating – 4/5
Andis Professional Master Adjustable Hair Clippers
If you're looking for a durable, powerful hair clipper that will last you for a long time, try this product by Andis.
These are the top corded clippers for black men. While battery operated clippers manage 2500 strokes per minute and regular corded clippers 7500 strokes, this amazing device can clock upto 14000 cutting strokes per minute.
The magnetic motor is powerful and the blades are adjustable (000-1). So you can go from cutting fine hair to coarse hair with minor adjustments.
There are no separate attachments to this Andis Hair Clipper which is a pity.
I also felt that the hair clippers are really difficult to hold. The aluminium body is lightweight, but the shape of the clipper doesn't offer the right grip.
It's too smooth and might slip in your hands without gloves. Another thing I've noticed is that the clippers tend to get warm while using a long time. Again, not very comfortable to hold!
Pros:
Powerful
Very durable
No need for replacing battery
Cons:
Grip is too slippery
Get heated while using
Not travel friendly
Rating – 4/5
Oster Classic 76 Universal Motor Clipper
If you want balding clippers or a good old fashioned device that can get the job done, Oster's your choice.
The powerful corded hair clippers come with a heavy-duty, single-speed motor that can cut through all hair textures in seconds.
There are, however, only four trimming guards, so you won't be able to do much if you have very short hair. It also gets difficult to use these clippers for fades.
This Oster clipper is also corded and cannot be used without it. So it can get a tad difficult if you're travelling.
But the cord is about 8 feet long, so you can move around with ease. The hair clippers have detachable blades and vary from 000-1 in size.
The Oster Classic 76 is a bit more expensive than others on this list. But seeing it's power, it's hardly surprising.
Pros:
Powerful motor
Adjustable blades
Good for thick hair
Cons:
Not for travelling
Only four trimming guards
Rating – 4.5/5
Remington HC4250 Shortcut Pro Self-Haircut Kit
The Remington HC4250 is another hair clipper that is both corded and battery operated.
This innovative hair trimmer boasts of multiple styling combs ranging from 1/16 – 5/8 inches in height. So it's a great choice for every hair length.
But its curved design is what really impresses me. The extra-wide blade fits into the contours of your head making shaving a cleaner, smoother experience.
I also like the non-grip slip design on the body that makes it super comfortable in contrast to other clippers like the Andis Professional.
The hair clippers come with a cleaning brush, blade oil, a case, and a charging adaptor. You'll have to carry the charging cable wherever you travel as it is a Remington product and not a common type C charger cable.
It's very easy to clean this brush as well. All you need to do is run it under a faucet and use the brush to sweep away any stray hairs.
Pros:
Easy to clean
Affordable
Innovative curved design
Cons:
Short run time (40 minutes)
Case isn't big enough
Only Remington charger can be used
Rating – 4/5
Philips Norelco Multigroom Series 7000
Yes, this Philips Norelco Series is actually a beard grooming kit and not technically hair clippers.
But it offers such versatility that you can get away with using this device on your head, especially if you have short hair or want to create stylish hairstyles like taper fades, buzz cut or crew cut.
There are in all 23 attachments, so you can use this multipurpose device on your head, beard and body as well.
You'll also find that there are 14 different guards of varying lengths. So you can use it for all very close shaves as well.
This device is a cordless clipper and one round of battery can last you about 5 whole hours. So it's very impressive that way.
Pros:
Great battery life
Versatile
Multiple attachments
Cons:
Not powerful enough for longer hair
Rating – 4.5/5
BaBylissPRO Barberology Clippers
This one is a looker for sure, and it performs well too. The BaBylissPRO Barberology Clippers combine fashion with function.
The stylish black design comes with a black graphite blade with 8 protective combs that help you shave different hair lengths.
These clippers also give you 5-level taper control, so you can create faded hairstyles with ease.
You can use these BabylissPro clippers with their cord or cordless. The battery life is pretty impressive to me.
If you charge it up completely, the lithium ion battery works for about 2 hours, which is double than some of the other clippers here.
The high torque motor is also very powerful and gives you an easy, close shave even if you have thick type 4 hair.
So what's the catch? This BabylissPro clipper is expensive. Like, ridiculously expensive. It's almost double than what you'd pay for a Wahl or an Andis.
If you think the battery life and quiet motor is something you'd prefer, you can definitely go for it if these clippers fit your budget.
Pros:
Cord or cordless use
Powerful motor
Amazing battery life
Quiet use
Cons:
Rating – 4.5/5
Conclusion
The best clippers for black men include high end brands like the Wahl Professional 5-star magic, Andis Professional Master Clippers, among others mentioned above.
These hair clippers are specifically designed to shave through African American hair without a snag.
You can use these clippers for taper fade haircuts, side fades, or even for going bald. These hair clippers will get the job done easily.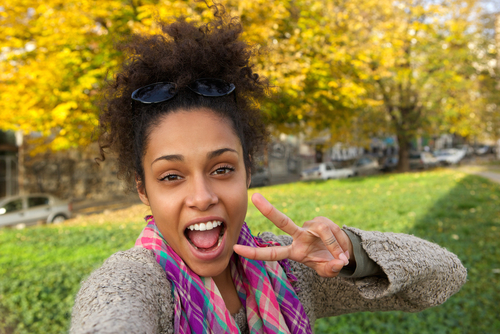 Helen is committed to bringing you the latest popular hairstyles, hair care tips, and hair-related products. You can check more of her work on besthairlooks to find fashion inspiration, product reviews, tutorials and more!