Up until this point, it is possible you may have heard – straightening wet hair is damaging and should be avoided at all costs. 
As it turns out technology has advanced to create a wonderful solution to straightening hair while doing just that – wet to dry hair straightener!
Related: How To Choose A Hair Straightener
Related: Best Hair Straightening Creams
Related: Best Oil For Straightening Hair
Over the years I have had the same routine when it comes to straightening my hair.
This includes washing and drying my hair, then sectioning my hair and working through it, section by section to straighten.
With any straightener I have used, be tit ceramic tourmaline or titanium; it has always been the same routine.
Frankly I have achieved similar results each time.  
I would say this method is effective but as it turns out not the most efficient.
Having heard about wet to dry hair straighteners I knew this would save a large portion of my morning routine so I had to look into it.
After having reviewed a few, I have found the top 5 wet to dry hair straighteners that will change your life for the better.
Here are the best wet to dry hair straighteners to choose from. 
Top Wet to Dry Hair Straighteners 2021
BaBylissPRO Nano Titanium Flat Iron
This is a really light weight Wet to Dry Hair Straightener that has a really fine design. This is an instant standout on the list.
Although it looks super slim it works well for all hair types, even fairly thick hair as mine.
The plates are made of titanium and have nano technology, once you pass through a section you can see how shiny and sleek your hair can look. These plates deliver as advertised.
They heat up quickly. I have found that my hair does not frizz up due to humidity after using these. My hair remains straight and soft.
I really enjoy using these on a regular basis. Although it advertises that the Rhyton housing resists heat, I found the outside to get really hot when on high.
I accidentally melted my cord with it too. I would advise you to be very careful if you intend to use it on high.
Pros
Ultra-smooth titanium plates conduct high heat while resisting corrosion.
Straightens damp to dry hair.
Slim design and super-lightweight and comfortable grip
5″ extended plate for faster straightening.
50 heat settings – up to 450°F.
Cons
Outside heats up when on high  
Paint comes off on the edges after a few months 
InStyler Wet to Dry Rotating Iron
The InStyle Wet to Dry Rotating Iron is a versatile tool that allows you to both straighten and curl the hair while damp.
The plates measures 1 and ¼ inches, meaning you can use this on most hair lengths.
In addition to the titanium barrel, the product has curved tourmaline and ceramic floating plates.
These in combination heat the device very well. Its dual function really is its selling feature.
This leaves the hair shiny and with volume!
The tool has multiple heat settings that go as high as 410 degrees, but I personally wouldn't recommend using this high, a heat setting for any hair type.
The straightener heats up instantly. The safety feature, that is the auto shut off is triggered so the device does not overheat, really puts the mind at ease.
While being excellent at drying and styling the hair, I did find it fairly tricky to get the roots dry due to its design.
Pros
The rotating barrel and tourmaline ceramic heated plate prevents creasing for better straightening. 
Reduces frizz and delivers maximum shine. 
With 4 Heat Settings 285°F, 315°F, 385°F, 425°F, can be used on all hair types: long, short, thinning, thick, coarse, curly, straight, and frizzy.   
Also has a 6′ Professional Swivel Cord and Automatic Shut Off. 
Highly versatile, for straightening and curling 
Cons
Getting hair out of bristles in difficult 
Doesn't dry roots 
Conair Wet Dry Hot Air Styler 
The Conair Wet to Dry Hot Air Styler is an innovative styling solution that works both as a hair dryer and straightener. The design of this device includes bristles that help separate the hair as it is being styled. This also brushes the hair as it dries.  
The heat is conducted through tourmaline and ceramic plates while also using infrared light to keep the moisture in. This is a much faster yet gentler method of drying the hair thoroughly. This was really easy to use and would straighten the hair with just one pass.  
The Triple Action Styling System helps straighten shine and control the frizz. The device also has a slide switch that has 2 speeds and a cool shot button that helps lock the style in.
I found that the tool does not always grip my hair enough to create the tension to blow dry my hair flat. I would grip the end of my hair taut to get that tension.
Pros
Straightens, shines, and controls frizz with a Triple Action Styling System
Safely dry + style damp hair to create smooth results
Features tourmaline ceramic technology
Infrared energy protects hair's natural luster creating silky, shiny hair
Includes 2 speeds and a cool shot button
Cons
Doesn't grip hair well 
Not recommended for thick hair 
Remington Wet 2 Straight Hair Straightener
The Remington Wet 2 Straight Hair Straightener is a well-designed device with a super slim and lightweight body. This straightener can heat up in just about 30 seconds.  
It is also advertised to provide up to 420 degrees of professional grade heat. This heat is conducted through ceramic plates.
The product features distinctive steam vents that allow the hair to be straightened while wet.
I found this to be very fast acting and efficient as it heats up quickly and can dry the hair fairly in little time. But I do have to go over a section at least 2-3 times to get it perfectly straight.
The product also has a Wet Dry Styling Indicator which glows green when the heat is best for straightening wet hair and remains amber for dry hair.
The device has a wide range of temperature settings to let you find the best heat for your hair.
Pros
Unique steam vents safely remove water reducing damage to hair
Wet Dry Styling Indicator
420F High Heat
32 Heat Settings – A wide range of temperature settings let you find the best heat for your hair
Cons
Needs few passes to straighten well 
Does not reduce frizz 
Conair Tourmaline Ceramic Wet/Dry Flat Iron 
The Conair Tourmaline Ceramic Wet/Dry Flat Iron has about 25 heat settings. These settings allow you to use the tool on different hair types and textures safely. 
The product is in two different sizes – 1 ½ inches and 2 inches. This means you can use it on most hair lengths.
If you, like me, have longer and thicker hair the 2-inch iron will work best for you. This also helps straighten my hair faster. The unique steam vents design gently remove water to dry and style hair in just one quick step.
The hair got dry quickly but getting it straight takes a few passes.
Pros
The unique steam vents and 25 wet/dry heat settings help quick dry and straighten.
Works on all hair types with the floating plates and ceramic technology
Has dual voltage for worldwide use
2 different sizes for compatibility with different hair lengths
Cons
Doesn't get hot enough 
Pulls hair, hair breaking 
The tools mentioned on this list are highly effective in cutting down your hair routine time as well as help protect the hair from heat damage.
Wanting straight and frizz-less hair is an everyday ordeal but it can be made a whole lot easier with the right wet to dry straightening tool.
A wet to dry straightener will save time, reduce frizz and give you lasting results in comparison to a regular flat iron. 
How do wet to dry hair straighteners work?
Before we get into the list, I am sure you are wondering how something like this can be true.
Although a wet to dry straightener looks the same as a regular one, they dry your hair as they straighten.
This is not to say you can use them on soaking wet hair. you will have to towel dry so it is only slightly damp. You can toss your hair dryer away.
The straighteners use steam technology to dry the hair, this in fact is a good way to dry hair as it does not intend to strip your hair of moisture.  
But as it goes with any hairdressing tool, make sure to regulate the temperature at which you use it so as not to damage your hair.
As a staple tip, make sure your hair is about 80% dry before straightening so you can guarantee no damage.
Basically, how the straighteners work is through its steam venting system, the water from your hair is vented through the straighteners as steam back into through the hair, this helps dry and straighten the hair without damaging. 
What safety tips should I follow when using wet to dry hair straighteners?
These advantages also come with a few safety precautions for you to keep in mind.
Safety Tips
You want the hair close to 80% dry before beginning. 
Use a wide-tooth comb to separate the hair well 
Use heat protection spray to avoid any heat damage. 
Make sure to choose the appropriate temperature for your hair type. 
Always point the vent holes away from your scalp and hands, avoiding burns from the steam. 
Do not go over the same section of hair multiple times. 
These types of flat irons are difficult to use close to the roots. You can use a hair dryer to dry the roots, giving it some volume.  
The wet to dry hair straighteners listed above provide you with at most quality of product.
These give you silky smooth and long-lasting straightened styles.
The straighteners also offer various features that would work well depending on your specific needs.
Once you have determined what your requirements are, choosing a straightener would be a breeze.  
Also Read:
Best flat iron for beach waves
Best flat iron for natural hair
Best flat iron for damaged hair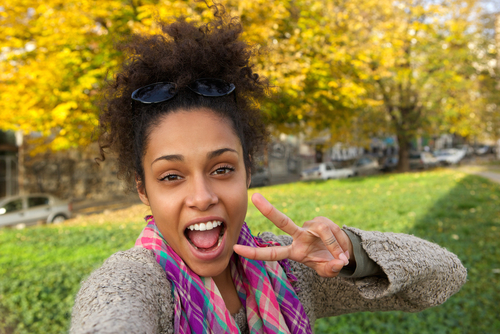 Helen is committed to bringing you the latest popular hairstyles, hair care tips, and hair-related products. You can check more of her work on besthairlooks to find fashion inspiration, product reviews, tutorials and more!
INFINITIPRO BY CONAIR Wet/Dry Hot Air Brush Styler
Using a wet to dry hair straightener cuts down on styling time and prevents heat damage. The INFINITIPRO BY CONAIR Wet/Dry Hot Air Brush Styler is suitable for all hair types.
Product SKU: IC50279Y2B22
Product Brand: CONAIR
Product Currency: USD
Product Price: $69.99
Price Valid Until: 2022-07-10
Product In-Stock: InStock