Keratin treatment is a cosmetic treatment that helps straighten frizzy or curly hair. However there are several side effects of keratin hair treatments despite it being so well-known and popular.
You may have also heard the term 'Brazilian blowout' used for the same process. Curly hair is beautiful and at the moment embracing your natural texture is the popular tune.
But managing curly or frizzy hair can be difficult and often turning to the Keratin Hair Treatment is a considerable option.
This treatment is said to reduce fizz, improve colour, restore shine as well as make the hair look healthier.
If you are opting for this treatment to manage your hair, we would like you to consider the side effects of keratin hair treatment before you make your decision. 
Related: Best Keratin Shampoos And Conditioners
Related: Best Shampoos For Relaxed Hair
What is a keratin treatment it and how is it done? 
Keratin is a naturally occurring protein in the nails, hair and skin. This protein gives your hair strength by building fibres. The keratin used in beauty products is from animal parts.
While it is a natural substance, it is not the sole ingredient. This in combination with many different products makes the keratin treatment. One major ingredient is formaldehyde.  
The treatment itself may have several steps. This often starts with the application of a cream that contains formaldehyde. This cream is then allowed dry on the hair using a blow dryer and straightened.
You are then instructed to keep the hair dry for several days before having to visit the salon again to have the chemicals washed off.
The treatment is then 'set' with the application of additional products so the straightened effect remains. This treatment on average is said to last for 12 weeks. 
Side Effects Of Keratin Hair Treatment 2021
Carcinogenic 
As mentioned previously this treatment requires the use of formaldehyde. Which is the major cause of most side effects in association to Keratin Treatment.
Formaldehyde is what makes your hair frizz free, leaving it so for a couple of months at a time. The American Cancer Society warns against use of Formaldehyde as it is known to be carcinogenic. Meaning, this product may cause or help grow existing cancer.
Although, the negative side effects are not largely reported. It is also not known how often these risks may present itself, the fact remains the risks are there.
It is important to know the possible side effects of keratin hair treatment and risks that are involved in it.
You must research the salon as well as the ingredients and the amount being used in your treatment.
The chemical is released in the air as formaldehyde gas while using such products. There are many other health risks that can be triggered by the use of such chemicals.  
Respiratory issues 
The chemicals released in the air can cause respiratory difficulties if inhaled repeatedly.
This is something that is a higher risk for hairdressers than the client themselves. As they handle the chemicals often and are at risk of inhaling a dangerous amount of harmful fumes.
The level of formaldehyde exceeds the national standard for chemical exposure.  Avoiding any and all contact is best.
Loss of Hair Volume 
This treatment causes the hair to lose frizz and in addition to the smoothening can cause a loss of hair volume.
In fact, if you already have thin or low volume hair and the frizz made it look bigger, you can bet your hair will fall flat.
With or without dense hair this treatment straightens the hair making it lose the natural bounce to the hair.
With the flat appearance, the hair also tends to appear oily or greasy faster than before due to the lack of frizz.  
Hair loss 
This process requires a lot of chemicals to treat the hair and this overload of chemicals can overwhelm the hair and hair follicles.
Another of the side effects of keratin treatment is a significant amount of hair loss. If the treatment used is not compatible with your hair type you are bound to face hair loss.
Because of this reason, it is very important to go to a reputed specialist and do your research before you make your decisions. 
Hair Breakage 
This is a side effect that can be avoided by consulting only with experienced hair dressers. While straightening the hair.
If excessive heat is applied or the hair is over straightened. You are at a high risk of making the hair dry out faster than is natural. This weakens the structure of the hair and causes breakage.
During the process of straightening and blow drying the chemicals is when you are at risk of hair breakage.
If you sail smoothly through this you have nothing to worry about as the treatment is meant to strengthen your hair with keratin. You want to avoid the exact opposite from happening. 
Internal Hair Damage 
Just as any hair treatments that involve large amounts of chemical ingredients, the keratin treatment is also capable of long-term hair damage.
This treatment may appear to give you a complete transformation initially but over time you may start to see the inverse effects of the treatment.
It is possible that your hair may start to become much weaker than it was before treatment as using too many chemicals on natural hair can damage the roots of the hair causing it to weaken with time. 
Frizzy Hair
Although the aim of the game with the Keratin treatment is to remove frizz, as time goes on you may start to notice that the hair is weaker and unable to retain moisture. The cause for this is twofold.
One, you have exposed your hair to a harmful level of chemicals that has caused your hair to lose its natural oils and moisture.
Second, the hair has been subjected to a high heat exposure which has dried the hair out to the point when it is unable to retain moisture.
The produces natural oils that protect the hair and help hold moisture, once these structures are broken down completely it is difficult to reverse these effects. 
Who should avoid Keratin treatment?
The keratin treatment makes the hair manageable smooth and silky. Everything that you want to go about your day without hair woes.
Being so effective it is an attractive option for anyone who doesn't have the time or energy to worry about hair care constantly.
Even so, women who are pregnant or breastfeeding should avoid this treatment. The chemicals used are far too harmful to risk exposure.
You must also avoid bringing children into these spaces to avoid contact with any harmful fumes.
In addition to this, if you are someone who suffers from asthma, allergies or are sensitive to smell, know that you are at a higher risk of when in contact with such chemicals. 
What are some alternatives to a keratin hair treatment?
If you want smooth, straight hair but do not want to risk the side effects of keratin hair treatments, you can check out alternatives such as the ones given below:
Flat iron and hair straighteners: You can use a flat iron or hair straightening device like hot brush or electric hot comb to straighten curly hair instead of going for keratin. 
There is still the risk of hair damage if you use a hot styling tool on your tresses very often. But if you want straight hair only sometimes, like special occasions, this should be a good alternative.
Hair straightening creams: There are several types of creams in the market that contain chemicals that change the structure of hair strands, causing them to become straight and smooth.
The effects of these creams vary depending on the hair type and do not last as long as a keratin treatment.
Some of these creams contain chemicals that can be harsh on sensitive scalps.  These rebonding chemicals can also cause significant damage to hair as well. 
What are the benefits of a keratin hair treatment?
A keratin treatment isn't all bad. Here are some benefits of getting a keratin hair treatment done.
It smoothens hair and reduces frizz
Changes hair structure from curly to straight
Leaves hair glossy as it smoothens down hair cuticles
Turns coarse curly hair into a smooth manageable mane
Fills in gaps in hair strands with keratin, leaving hair looking healthy and thick
After having read so many harmful effects of this treatment, it may seem less and less desirable. As it should for anyone who is not suitable for this treatment.
But the point of this information is not to turn you away from this treatment altogether.
It is to keep you informed so you can find the best and most effective way to tackle the issues that may be presented. So you can only approach the right people to have this treatment performed.
It is possible to have the Keratin treatment done and experience the results that you desire.
To do so make the right choices more importantly make sure they are informed choices. 
Read Also:
Best oil for straightening hair
Best hair mask for rebonded hair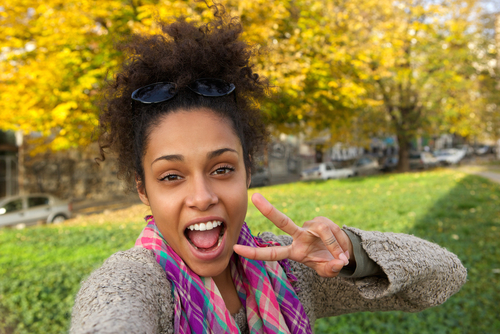 Mira is committed to bringing you the latest popular hairstyles, hair care tips, and hair-related products. You can check more of her work on besthairlooks to find fashion inspiration, product reviews, tutorials and more!