Here is a list of the top shampoos for fine curly hair that clarifies your hair but keeps it nourished at the same time!
People often assume curly hair to be thick and coarse but there are so many curly-haired girls with fine hair.
This type of texture is really fragile and needs some extra care. You want to moisturize the curls to keep them tangle and frizz-free, but not too much.
Related: Best Clarifying Shampoo For Curly Hair
Related: Best Hair Serum For Curly Hair
Related: Best Hairsprays For Curly Hair
You see, fine hair tends to look flat and gets weighed down easily by all the creams, oils, and conditioners usually necessary for curly hair.
So when choosing shampoos, you need to get products that help in retaining your curls while cleansing them of product build up. 
| | | |
| --- | --- | --- |
| Best Shampoos For Fine Curly Hair | Best For | Top Ingredients |
| OGX Quenching Coconut Curls Shampoo | Dry Hair | Coconut Oil, Citrus Oil, Honey |
| Lonstin Hydrating Hair Shampoo | Damaged Hair | Moroccan Argan Oil, Keratin |
| Oh! My Curls Volume Hydration Shampoo | Limp Curly Hair | Collagen, Keratin, Amino Acids, Vegetable Oils |
| CURLSMITH Conditioning Wash | 4c Fine Curly Hair | Avocado, Shea Butter, Coconut Oil, Andiroba Seed Oil |
| OGX Lightweight Coconut Curls Shampoo | Oily Hair | Coconut Water, Flaxseed Oil, Citrus Oil |
| Luseta Curl Enhancing Coconut Oil Shampoo And Conditioner | Frizzy Curl Hair | Coconut Oil, Rosemary Leaf Oil |
In this article, I've made a list of the top shampoos for fine curly hair that do three things – keep your curls well defined, get rid of product build-up, and nourish your tresses!
Top Shampoos For Fine Curly Hair 2021
Some of my favorite shampoos for fine curly hair are:
OGX Quenching Coconut Curls Shampoo
Best Hydrating Shampoos For Fine Curly Hair
The quenching coconut curls shampoo is enriched with coconut oil, sweet honey, and citrus oil.
Coconut oil strengthens your hair and provides hydration. And it also makes your hair immune to damage.
This shampoo is something that I use on a regular basis because it provides nourishment to my fine hair without weighing down on the curls.
I absolutely loved the fresh and relaxing fragrance it has!
It also reduced frizz significantly and made my hair manageable.
This product is a great choice for fine and thin curly hair as it does not contain sulfates and balances the pH of your scalp.
Pros:
Contains coconut oil which is super nourishing
Sulfate-free
Balances pH of the scalp
Pleasant smell
Defines curls
Cons:
Lonstin Hydrating Hair Shampoo
Best Color Safe Shampoos For Fine Curly Hair
I got this shampoo as the main ingredient in this shampoo is Moroccan Argan oil which is extremely beneficial for curly hair. And super lightweight too!
It restores the vitality of your hair, moisturizes it, and makes it soft without leaving hair oily or weighed down.
I found that the product makes my hair smooth and gives it a pleasant smell.
A little goes a long way for this product and the bottle lasted me long. So the price is worth it!
Your scalp will be cleansed thoroughly and your curls will be soft and bouncy after using this product.
If you have color treated hair, you can go ahead and use this shampoo because it is completely color-safe. 
Pros:
Contains argan oil
Contains keratin
Colour safe
Strengthens hair
Cons:
Some people might find the smell overpowering
Oh! My Curls Volume Hydration Shampoo
Best VolumizingShampoos For Fine Curly Hair
This product did not give results for the first time but with consistent use, I could see amazing results on my fine curls.
 It gave a lot of volume and definition to my curls.  
Although it doesn't lather much on your hair, your hair will be squeaky clean after using this product.
This shampoo is great for people experiencing dryness on their curls because it is infused with three vegetable oils that nourish and hydrate your hair.
The shampoo has a mild formula that will gently clean your hair. The ingredients list also includes collagen and keratin.
Collagen helps in strengthening your locks and prevents breakage while biotin adds thickness to fine hair. 
Something my thin, fragile strands desperately needed!
The only complaint is that this product doesn't lather well, so you might end up using more than it is necessary.
Pros:
Contains keratin and collagen
Gentle formula
Moisturises hair
Does not weigh down the hair
Volumises hair
Cons:
CURLSMITH Conditioning Wash
Best Co-Wash Shampoos For Fine Curly Hair
This is one of my favorite shampoos on the list because it gave me quick results.
I had colored and chemically treated hair that was damaged but after a month of using it, it literally revived the vitality of my hair.
It has an extensive list of nourishing ingredients which includes rosemary oil, smashed avocado, rare andiroba, organic apricot, and raw aloe vera.
Avocado oil penetrates deep into your hair shaft to nourish hair.
It is also free of harsh ingredients like sulfates, parabens, silicones, phthalates, and mineral oil.
The best part about this product is that it enables you to co Wash your hair which is probably the best way to clean curly hair.
The process helps in retaining moisture on your hair by conditioning it.
I did not have to follow up with a conditioner after using this product.
Pros:
Conditioning wash
Contains nourishing ingredients
Cruelty-free
Vegan
Enables co-wash
Anti-frizz
Makes hair shiny
Cons:
Less quantity in one tube
OGX Lightweight Coconut Curls Shampoo
Best Lightweight Shampoos For Fine Curly Hair
This shampoo from OGX has been specifically created for curlies with fine hair.
When you select a shampoo for your curly hair, it is important to look out for something that will not leave your hair greasy or weighed down.
This shampoo does exactly what it says and it smells so good! It is enriched with flaxseed, coconut water, and citrus oil.
And this is one of the main reasons I loved this shampoo as flaxseed is a great ingredient for smoothening your curls and moisturizing your hair.
My fine curly hair usually falls flat after it gets dried but this helped in retaining the bouncy look.
If you have oily hair, you might wanna stay away from this one. 
I noticed that I had to wash my hair often after using this shampoo regularly since my hair tends to get oily really fast.
Pros:
Cruelty-free
Suitable for fine hair
Contains flaxseed
Contains coconut water
Pleasant smell
Cons:
Not suitable for oily hair
Luseta Curl Enhancing Coconut Oil Shampoo And Conditioner
Best Curl Enhancing Shampoos For Fine Curly Hair
If you have colored curly hair that is fine and thin, this duo will work really well for you.
I love these products because they moisturize my hair without weighing it down.
It has a sulfate-free, paraben-free, and gluten-free formula that makes your curls bouncy.
The main ingredient in this product is coconut oil which is amazing for curly hair. 
It prevents breakage and makes your hair immune to damage of all kinds. 
Curly hair needs extra care and protection, unlike straight hair. You need to invest in such high-quality products that will give you great results. 
So I didn't quite mind the price as the formula seemed worth it.
Pros:
Contains coconut oil
Sulfate-free
Paraben-free
Gluten-free
Colour safe
Contains rosemary oil
Cons:
How to take care of fine curly hair
Using the right hair products can definitely help in maintaining your fine curly hair but it needs more than that.
No product can help you if you don't follow the right habits for your hair. A few things you can do to have moisturized bouncy curls are:
Keep your hair short- If you have long thin hair, chances are your curls will be pulled out and straightened. 
So if you want to have bouncy curly, it is better to maintain a short hair length. 
Avoid chemical treatments– Chemical treatments like rebonding, keratin, etc include the usage of harsh chemicals that can affect your hair.
Your hair will get thinner and fragile in the long term. So people with fine hair should steer clear from such treatments.
Apply fewer stylers– Hairs styling products like creams, serums, leave-in conditioners, etc, can be really helpful to style and maintain your look. 
But most of these products can be heavy on your hair and weigh them down.
They also leave a lot of residues that might not come off easily. This will make it difficult to maintain the curly structure on your hair.
So look out for styling products that are lightweight and easy to wash off. 
Cleanse hair regularly– Shampooing often can help in removing any product residue, excess oil, or grease from your hair that might be weighing down your hair.
This is especially helpful for people who have oily scalp and greasy hair. If you have dry hair, this is not recommended.
If you have to make sure that you use a gentle shampoo. Otherwise, it will strip off the natural oils from your hair and cause damage. 
Color your hair– Colouring your hair can help in retaining curls in fine hair. When you color your hair, it makes the cuticle rough which makes it shiny and voluminous.
You should select darker shades like chocolate, ombre brown, or auburn for this purpose since light colors will not give an illusion of fullness. 
Make sure you do not bleach your hair since it could only lead to further thinning.
Play with your curls– It is very common for curly-haired girls to scrunch their hair after a shower or styling to get fuller and well-defined curls.
The finger technique of curling will also help in getting tight coil curls.
If you are a curly-haired girl with fine hair, you should do this more often to maintain the curls otherwise, it could loosen up and fall flat. 
Condition less– A conditioner can moisturize your hair after shampooing but it could also weigh down your hair.
If you don't have dry hair, it is not important to condition on a regular basis.
Otherwise, your hair will seem to be flat and limp. You will also find it difficult to develop curls after drying the hair. 
Fine curly hair can be difficult to manage! The texture makes moisturization necessary but the thin structure can get weighed down by all the products.
So the best shampoos for fine curly hair are that provide hydration and have good cleansing power.
Using these will add volume to your curls and keep them well-nourished too.
Also Read:
Best detangling brush for curly hair
Best organic shampoo for fine hair
Best hair dryer for curly hair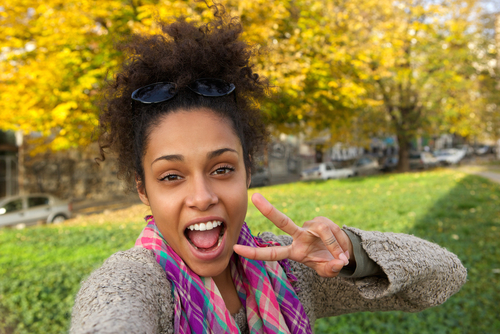 Helen is committed to bringing you the latest popular hairstyles, hair care tips, and hair-related products. You can check more of her work on besthairlooks to find fashion inspiration, product reviews, tutorials and more!