Dreadlocks are one of the most iconic hairstyles of all time. While being stylish and eye-catching, they are also easy to maintain with use of a shampoo and conditioner for dreadlocks.
They are considered a protective style for natural hair as they do not require any form of chemicals to create or style.
Taking care of your dreads can feel like a challenge but this can get easier with the best shampoo and conditioner for dreadlocks.
Related: Best shampoo and conditioner for 360 waves
Related: Best shampoo and conditioner for type 4c hair
A little effort can go a long way with dreadlocks. If you choose to carry this hairstyle, then you should be washing the dreads on a regular basis with sulfate-free and residue-free shampoo that contains other emollients to nourish and soften the hair and scalp.
Following this with a conditioner best suited for you.
| | | |
| --- | --- | --- |
| Shampoo And Conditioner For Dreadlocks | Best For | Chief Ingredients |
| Jamaican Mango & Lime Tingle Shampoo | Low-Porosity Hair | Moringa Seed Oil, Manuka Honey, Mango Extracts, Lime |
| Knatty Dread Loc Shampoo | Oily Scalp | Coconut-based Surfactants |
| Knotty Boy Dreadlock Shampoo | Sensitive Scalp | Saponified Oils of Olive, Castor Bean & Hemp Seed |
| Dollylocks Tea Tree Spearmint Liquid Dreadlock Shampoo | Dandruff-Prone Dreadlocks | Coconut Oil, Grapeseed Oil, Castor Oil, Grapefruit Extracts, Tea Tree Oil |
| Shea Moisture Jamaican Black Castor Oil Conditioner | Dry, Dehydrated Hair | Pure Jamaican Black Castor Oil, Shea Butter, Peppermint and Apple Cider Vinegar |
| The Mango and Lime Protein Conditioner | Dull, Frizzy Hair | Moringa Seed Oil, Manuka Honey, Mango Extracts, Lime |
| Maple Holistics Argan Oil Conditioner | Damaged Hair | Argan Oil, Aloe Vera, Silk Amino Acids, Jojoba Oil |
| ORS Olive Oil Professional Replenishing Conditioner | Thinning Hair | Olive Oil, Soybean Oil, Hydrolyzed Collagen |
How I tested the best shampoo and conditioner for dreadlocks?
I evaluated ten of the best shampoos for straight hair based on the three criteria listed below. I rated them on a scale of 1 to 5 after testing.
Residue-free Shampoos: Always use residue-free shampoos on your dreadlocks. Some products, particularly those containing silicones, can leave residue that contributes to product build-up.
Sulfate-free Formula: A harsh, sulfate-rich formula can dry out and damage your dreadlocks. You need something gentle that will clarify your scalp without stripping it of its natural oils.
Nourishing Formula: Dreadlocks are typically applied to type 4c hair, which requires more hydration. So a shampoo containing nourishing ingredients such as shea butter, coconut oil, castor oil, or jojoba oil is a good choice.
As a result, it is critical to use the proper products to ensure tha
Top Shampoo and Conditioner for Dreadlocks 2022
Jamaican Mango & Lime Tingle Shampoo
I decided to use the Jamaican Mango & Lime Tingle Shampoo as it is inspired by old Jamaican recipes and I'm a sucker for all things natural.
On the first use itself I noticed it cleanses your dreads, removes any product build-up and leaves it looking well-groomed and healthy. 
I also liked how it being a tingle shampoo, massages the scalp, promoting circulation and improving hair growth. 
The formula is gentle and contains antibacterial and antioxidant ingredients. These help in relieving any irritation or itching.
On of my favorite things about this shampoo is that it contains lime and mango extracts, that leave the hair smelling fresh.
I also give it points for being safe for your natural hair and roots as the ingredients used are all natural. There aren't any sulfates or harsh surfactants of any sort here either.
But that might actually be a source of problem as you won't see the shampoo lather up. Also the tingling sensation might feel weird to some people.  
Pros
Nourishing for the hair roots as it contains mango butter
Gentle cleansing properties as it's sulfate free
Relieves irritation and itching thanks to the tea tree oil formulation
Removes build-up as it contains natural exfoliants like tea tree oil
Contains naturally occurring ingredients that is safe on sensitive and color-treated hair
Fresh lingering fragrance that isn't from added perfume
Cons
Difficult to lather (due to lack of sulfates)
Tingling sensation, can be unpleasant to some 
My Ratings:
Residue-Free – 4.5/5
Ingredients – 4.5/5
Nourishing Ability – 4/5
Knatty Dread Loc Shampoo
What I really liked about the Knatty Dread Loc Shampoo is that it contains coconut-based surfactants instead of your regular old SLS and SLES.
Now these coconut based surfactants cleanse all debris from hair but they aren't half as harsh as sulfates are!
So this shampoo is just amazing in my opinion if you want to nourish and condition your hair. It is also hair textures and hair types.
I also liked how it tightens the dreads and helps in new growth. So that's a huge plus for me.
But my favorite bit about this shampoo is how it helps reduce the drying time after a wash.
It does not leave behind any residue, this allows new hair growth. If you have sensitive scalp you needn't worry as it is also fragrance-free and can be used before styling the dreads. 
This is a good shampoo to include in hair care routines for both natural or synthetic dreadlocks. 
The only issue I have with this shampoo is that it's not very nourishing and lacks moisturizing ingredients like mango butter present in other shampoos. So it won't help smoothen 4c hair.
Pros
Keeps dreadlocks tight thanks to the coconut based cleansers
Doesn't leave any kind of residue on dreads
No artificial fragrance so its good for sensitive scalps
Suitable for all hair types as its not very heavy or rich
Cons
It is not a frizz-free shampoo as it doesn't contain enough moisturizers
My Ratings:
Residue-Free – 4.5/5
Ingredients – 4.5/5
Nourishing Ability – 3/5
Dollylocks Tea Tree Spearmint Liquid Dreadlock Shampoo
I got the Dollylocks shampoo as I wanted something more cleansing than nourishing for my dreads. I wanted to remove some dandruff flakes and buildup and honestly, this shampoo is the best for it.
I love how Dollylocks Tea Tree Spearmint Liquid Dreadlock Shampoo contains a formula specially aimed for sensitive skin. It is deep-cleansing while being lightweight. 
Made of natural and organic ingredients, the shampoo is also hypoallergenic. So you won't find any sulfates or parabens here.
I also liked how the shampoo can balance the pH of the scalp while gently cleansing away any dirt and grime left on the hair throughout the day. So it's great for people prone to irritation on their scalp.
But my favorite part has to be the cool mint fragrance leaves my dreadlocks smelling fresh and clean.
I feel my hair is soft and conditioned after every wash because of the coconut oil present in it. It does not leave any residue or build-up behind. 
But despite the coconut oil this shampoo isn't very nourishing. And it's also quite expensive.
If you're looking for a dandruff control product for your dreads, however, this is the best!
Pros
Lightweight formula that moisturizes without weighing down dreads
Made of organic ingredients so it's good for sensitive scalp
Designed to be hypoallergenic so people with allergies can use it
Leaves no build-up on the scalp
Balances the pH of the hair and scalp 
Suitable for anyone with a sensitive scalp as it's sulfate-free
Cons
Expensive compared to products like Knatty Dread
My Ratings:
Residue-Free – 5/5
Ingredients – 5/5
Nourishing Ability – 4/5
Knotty Boy Dreadlock Shampoo
Knotty Boy Dreadlock Shampoo is an all-natural shampoo made especially for dreadlocks. It contains moisturizing saponified oils such as olive oil, castor oil, and hemp seed oil.
This keeps your dreads clean and the essential oils of tea tree, peppermint, rosemary, and cannabis leaves your dreads smelling clean and fresh.
The essential oils impart a slight tingling sensation that refreshes your dreadlocks and cleanses your scalp thoroughly. It eliminates the need to spray tea tree oil for maintenance, leaving it conditioned and soft.
Pros
Leaves no residue
Soothing to the scalp
Biodegradable
Doesn't contain toxins
Also available in a bar form
Cons
Stylin' Dredz Lock Friendly Spray Shampoo
Stylin' Dredz Lock Friendly Spray Shampoo contains tea tree oil that cleanses your hair gently without leaving any residue or build-up behind. It's specially formulated foaming agents help in maintaining the dreadlocks.
This creates a thick lather that makes cleaning the hair without detangling the dreadlocks gentle and easy.
The shampoo also helps in reducing itchiness and eliminating dandruff if used on a regular basis. It is easy to use and very effective.
It leaves your dreads looking soft and shiny, clarifying and removing any excess build-up.
Pros
Free of residue
Does not unravel the dreads
Soothing to the scalp
Lathers up well
Relieves itchiness
Clears dandruff
Cons
Once you have chosen the shampoo best suited for you, note how often you should be using it.
This is determined by your hair type. Generally, you would want to do this, two to three times a week. While shampooing, do not rub or twist your dreads, you can pat the product into the locks and scalp.
Wait a few minutes before washing it out. In case you have thinner hair then wait for less time to avoid unravelling your dreadlocks.
Rinse until the water runs clear, removing as much of the product as possible. You can then squeeze out the excess
Why is choosing the right Conditioner important?
Since the primary goal for most conditioners is to detangle hair, some believe we should avoid conditioners entirely for dreadlocked hair.
On the contrary, it is very important to condition hair, especially dreads because the natural oils from the scalp do not get the chance to coat the hair shafts.
This prevents hair from moisturization as well as blocks it from receiving all the necessary nutrients. This can not only damage the hair but also stunt hair growth.
Using a shampoo alone will continually dry out your hair roots hindering hair health, causing itchiness and flakiness to the scalp.
It is, hence, extremely important to find the right conditioner suitable for dreadlocks so it does not build up, causes dreads to detangle and loosen up, simultaneously be hydrating and nourishing to the hair.
5 Best Conditioners for Dreads
Maple Holistics Argan Oil Conditioner
Argan Oil conditioner aims to restore moisture by nourishing and deeply conditioning your locks.
The moroccan oil present in the formula offers protection from heat and helps improve hair volume, shine as well as frizz.
It contains ingredients such as Aloe vera, keratin, shea butter, pomegranate, hibiscus green tea and jojoba oil all of which are nourishing and moisturizing.
The product is also colour-safe. The sulfate-free formula is ideal for all hair types including colour and heat-treated hair.
This hair protein treatment is great for damage repair due to pollution, heat, any former chemical treatments etc.
Pros
Replenishes moisture
Adds shine
Suitable for all hair types
No toxic ingredients
Frizz management
Colour-safe
Cons
May not moisturize thin hair
Hair may feel coated and heavy after use
WOW Coconut and Avocado Oil Hair Conditioner
The Wow Conditioner contains various natural and moisturizing oils such as virgin coconut oil and avocado oil, along with bio-actives like wheat protein.
These work to nourish your hair. It helps your hair stay strong and look glossy with its rich ingredients that are high in protein, fatty acids and vitamins.
The conditioner is also completely vegan and organic. The fatty acids present in the formula hydrate the hair while the vitamins provide antioxidant protection.
Your hair's natural thickness and volume can be restored as proteins penetrate the hair shaft giving it much needed strength.
Pros
Reduces frizz
Replenishes natural oils to the hair and scalp
Hypoallergenic
Restores shine and volume
100% Vegan
Cons
Can feel heavy on some hair type
Does not soften hair texture
ORS Olive Oil Professional Replenishing Conditioner
ORS Replenishing Conditioner contains silk proteins that strengthen and nourish the hair. The product imparts sheen and helps infuse moisture back into the hair strands.
The conditioner is rich in essential fatty acids that penetrate directly into the cuticle. The formula includes sweet orange oil for moisture and fragrance. It repairs damaged hair by strengthening and reducing breakage.
This formulation is ideal for deep conditioning treatment and is also colour-safe.
Pros
Deep moisturization
Damage repair
Makes hair soft and smooth
Colour-safe
Cons
The Mango and Lime Protein Conditioner
The Mango and Lime Protein conditioner hydrates the hair and replenishes the protein missing from your dreads.
This conditioner does not leave any build-up behind. The protein conditioner is a little watery, not to say it is not effective in moisturizing. On the contrary, it leaves the hair feeling well hydrated and soft.
The formula, enhanced with Manuka Honey and Moringa seed oil, deeply nourishes the scalp and leaves dreads feeling smooth.
I liked how the natural extracts and essential nutrients present in it prevent breakage and help strengthen and repair distressed hair.
Scalp damage can be reversed with the help of manuka honey proteins which simultaneously strengthen hair follicles.
The formulation contains no petrolatum, sulfates or parabens and is safe for all hair types, textures and even color treated hair.
Pros
Damage repair
hydrating
Light weight formula
Makes hair soft and smooth
Colour-safe
Cons
Tingling sensation may be unpleasant to some
Dreads may appear greasy
Shea Moisture Jamaican Black Castor Oil Conditioner
Shea Moisture Jamaican Black Castor Oil conditioner is a rinse-out hair conditioner treatment that helps soften hair with frizz control.
This makes caring for your dreads easy and manageable. The product is ideal for all hair types including colour-treated and heat damaged hair.
The formula contains Jamaican Black Castor Oil and Shea Butter that provides deep conditioning and nourishing moisture. It provides dreadlocks, a protective layer that improves the appearance of any split ends.
Peppermint stimulates the scalp improving hair growth. The product is sustainably produced and cruelty-free.
This conditioner is silicone free, sulfate free, paraben free, phthalate free and contains no mineral oil or petrolatum. Its moisture locking formulation helps reduce breakage and leaves the hair looking shiny and healthy.
It relieves itchiness on the scalp and also helps the scalp not dry out completely promoting hair health and new growth.
Pros
Keeps dreads soft and shiny
Protects against scalp dryness
Moisturizing
Stimulates the scalp
Frizz control
Cons
Can appear greasy
Heavy consistency
Why is choosing the right shampoo for dreads important?
Unlike other hairstyles, Dreadlocks do not allow hair to fall out. Normally, when hair naturally falls out, their residue goes along with them.
With most other hairstyles you can brush out the fallen hair as well as any dirt or product accumulated on the hair. Using the wrong shampoo will only continue building UP the residue and damaging your hair bed.
The commercial shampoos have carcinogenic components that continue to get trapped in your hair. This build-up of product and grime can start to mold, which needless to say, is terrible for your hair.
The residue also lubricates the dreads such that they no longer lock neatly causing the look to seem unkempt.
The cost to relock your dreads will continue to add up more often than it needs to. Ensure that you keep your dreads clean and redone on a regular basis.
Keeping this routine helps them mature at a faster rate and allows for new growth to lock neatly.
There are quite a few shampoo and conditioner for dreadlocks you can choose from that are directed specifically for dreadlocked hair.
Shampoos aimed at dreadlocks are often thick in nature. What you want from a conditioner is the opposite.
Lightweight conditioners avoid excess build-up, conditioning without weighing down the dreads too much. The conditioner should be enriched in protein and oils remaining thin and light yet effective.
Additionally, if your hair and scalp get too dry, you can do a hot oil treatment once a month. Oils can be used as a deep conditioning treatment.
Do not use them any more often, you will be risking unravelling your dreads. Using natural oils such as coconut oil, argan oil and castor oil help lock-in the moisture.
These can be supremely beneficial as they contain nutrients devoid of any harmful agents.
It takes a while to mature dreads, which is why it is completely worth it to use the right products and care.
You do not want to coat your dreadlocks with artificial ingredients that can be wildly toxic for hair growth and maintenance.
Instead, cleanse them with natural and organic ingredients that promote a healthy scalp.
Hope you have now discovered a new favorite dreadlocks shampoo and conditioner for your hair goals!
Also Read:
Best hair extensions for braids
Best ponytail hairstyles for black women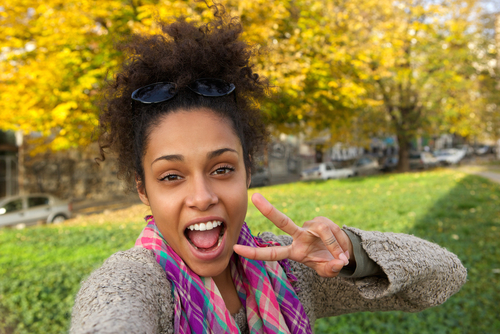 Helen is committed to bringing you the latest popular hairstyles, hair care tips, and hair-related products. You can check more of her work on besthairlooks to find fashion inspiration, product reviews, tutorials and more!