Find your hair looking thin? Here is a list of top root lifter for fine hair. Whether it's a root lifting spray for fine hair, a mousse or foam. These products instantly volumize roots.
I found my hair looking thin and fine as I have colored and chemically processed it one too many times.  
So I decided to give it a little lift using these volumizing root lifting products.
Related: Best Volume Hair Powders
These products need to be applied to the scalp near your hair root's. The "lift" the roots, adding volume to hair and giving the impression of thickness.
Generally, these products come in three types of formulas – sprays, mousses, and foams. I've decided to test out root lifters of all three kinds to make the selection process easier for you.
How I tested the top root lifters for fine hair?
I reviewed these products after my hair started to thin out due to colouring and chemical processing. I tried each of these root lifters and then rated them on a scale of 1-5 based on the following factors.
Root Lifting Properties – Firstly, I checked how well it works at lifting the strands near the roots.
Volumizing Power – I also noted if the root lifters add volume by thickening hair strands or improving curl definition.
Ingredients – Lastly, I checked if the ingredients in the formula were good for hair or if there were certain components like silicones, alcohol, etc. that might damage hair or leave behind residue.
Top Root Lifter For Fine Hair 2022
TIGI Catwalk Your Highness Root Boost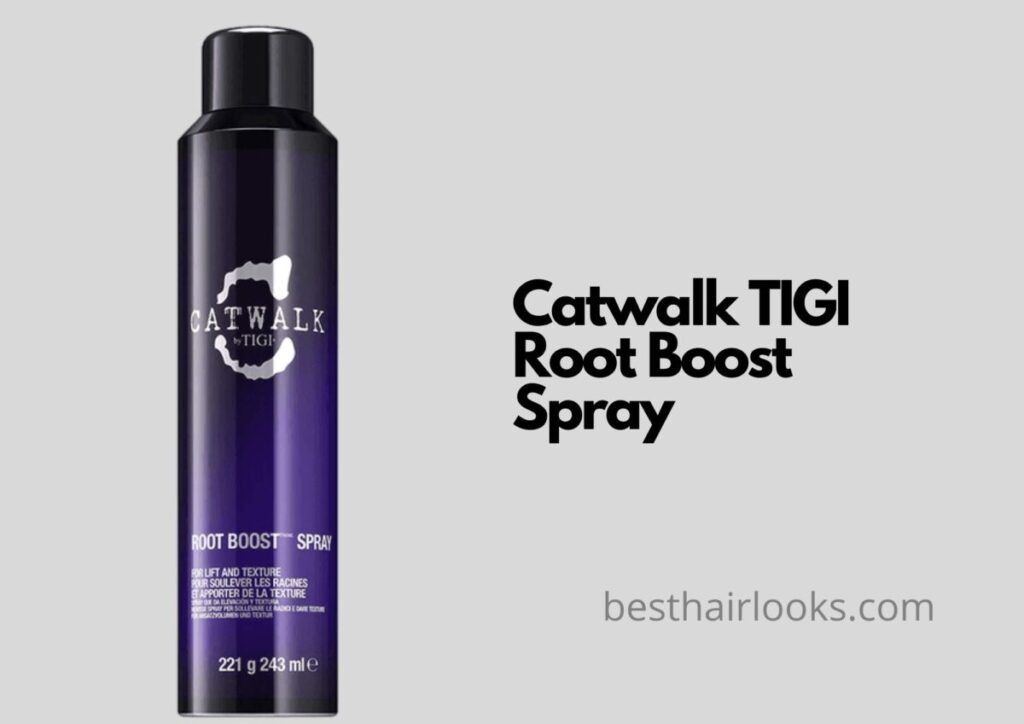 I tried the TIGI Catwalk Root Boost spray as it was everywhere! I could see everyone from our readers to Youtubers talk about it, so I had to check out for myself it the hype was real.
Unfortunately, I didn't have a good experience with this product. At least, I'd say it didn't meet my expectations.
First, let me talk about the good stuff. I liked the aerosol formula. My scalp tends to get slightly oily, so I've found lightweight formulations like sprays or mists work better than mousses on my hair.
I also adored the fragrance. As someone hits the gym often, I like that the product keeps my scalp from smelling and adds a light floral and citrusy scent to my hair.
But these are the only two good things about the TIGI Catwalk. Even the perfume might not suit people with sensitive scalps.
I found the formula lacking in root lifting power. It simply didn't do much for volumizing my hair.
It worked slightly better when I tried it on wet hair and then blow-dried my locks. But that wasn't enough as my roots were really limp.
I think this product is better suited for shorter, pixie cuts or spiky hair that won't require too much to lift its roots. Long hair and sensitive scalp peeps are better off with Living Proof.
Pros:
A lightweight formula so it can be used on oily scalps
It's great for smelly scalps as it contains floral and citrus fragrance
Cons:
Doesn't do much for lifting your roots
Contains added perfumes that can be troublesome for sensitive skin
My Ratings:
Root Lifting Properties – 3.5/5
Volumizing Power – 3.5/5
Ingredients – 3.5/5
Type of Formula – Aerosol Spray
Who It's Best For – Short, Spiky Hair
Paul Mitchell Scalp Care Anti-Thinning Root Lift Foam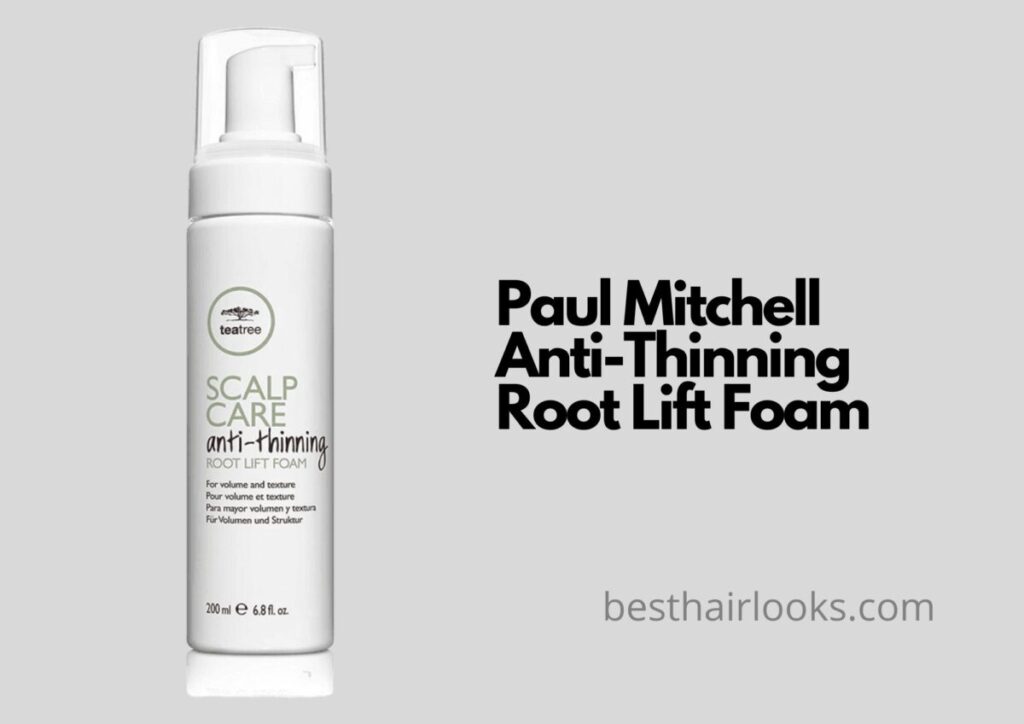 I reviewed this product as Paul Mitchell is a brand that you'd find salons everywhere. So naturally, I was intrigued. I must say I liked it better than the TIGI catwalk.
It certainly has more root lifting power as it keeps my long hair volumized for hours after I used it.
I really liked the liquid to foam formula. The consistency is liquidy at first so it's easier to apply it through hair and then it turns to foam making it lightweight on strands.
The formula also seemed to make my hair appear thicker and after looking at the ingredients I found it contains natural cornstarch that gives this appearance. So bonus points for that!
But the best part about the Paul Mitchell Root Lifter is the addition of tea tree oil in the formula. My scalp tends to be dandruff prone and tea tree oil took care of all the mild flaking.
I also adore the scent of this root lift foam. It's got lemon, patchouli, and vanilla notes and is my favourite among all the root lifters I've tested so far.
So is this roof lifter perfect? Hardly. For starters, it will burn a decent-sized hole in your pocket. It's expensive, especially compared to drugstore brands like Wella.
Also, the tea tree oil and perfume-rich formula is certainly not for dry scalp types.
If you've got scalp inflammation this root lifter is a great choice but if you need moisturization you should go for a mousse or serum-based root lifter.
Pros:
Contains tea tree oil that removes dandruff flakes
Contains panthenol that soothes scalp inflammation
Roof lifting power is from natural, hydrolyzed corn starch and not chemicals
Pleasant herbal and citrus fragrance that prevents smelly scalp
Cons:
More expensive than TIGI and Wella products
Contains tea tree oil that might not suit dry, flaky scalps
My Ratings:
Root Lifting Properties – 4.5/5
Volumizing Power – 4.5/5
Ingredients – 5/5
Type of Formula – Liquid-to-Foam
Who It's Best For – Inflamed Scalps/Dandruff-Prone Scalps
Living Proof FULL Root Lift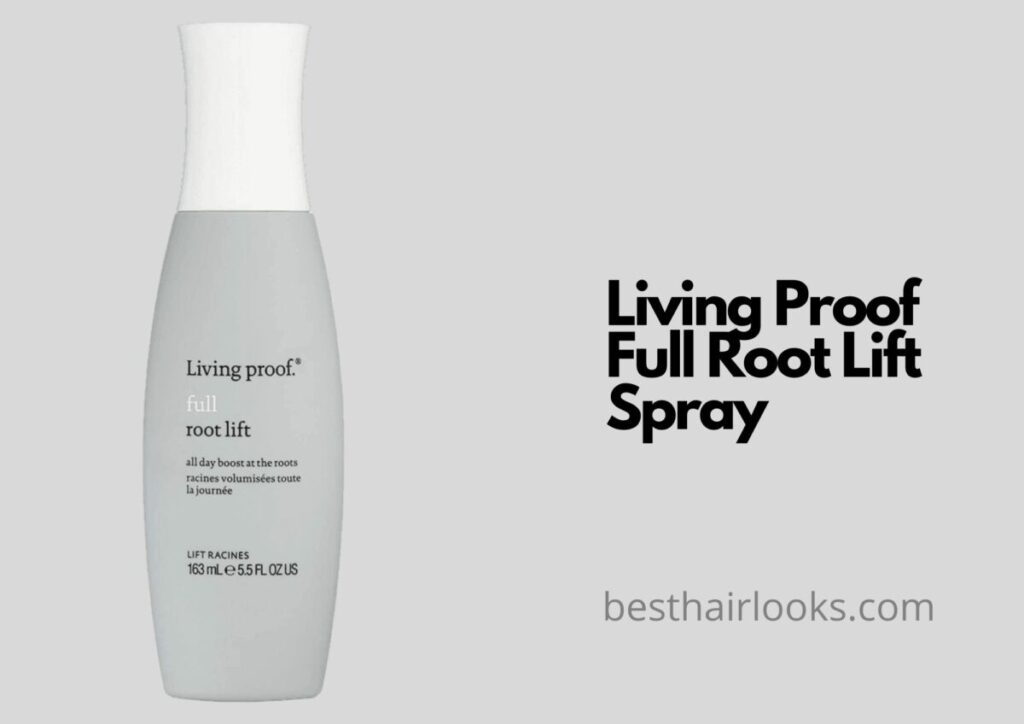 I tried the Living Proof Root Lift as the brand claims this product can be used for chemically-processed hair and while styling hair.
So I use it when on damp hair when I'm using a hair waver or curling iron to add volume to hair. I feel this root lifter gives that extra "bounce" to my fine, thin tresses.
I loved that it also gives your hair heat protection, which is important when I'm creating a hairstyle like body waves or ringlets where I need to use tools on my roots as well.
It's also vegan and gluten-free. So I think it deserves brownie points for that.
So what's the catch?
Well, I was disappointed to see the inclusion of denatured alcohol and propanol in the ingredients list. These can dry your scalp if used too often as it's a drying agent used to balance sebum production.
So the Living Proof Full Root Lift is great if you have an oily, greasy scalp. If not, I suggest you go for the Paul Mitchell or Wella root lifter instead.
Pros:
No silicones so it doesn't weigh down fine hair
Mist formula is good for oily scalps as it doesn't make them greasy
It's vegan so good for animal-lovers
It's safe for people with gluten allergies as it's gluten-free
Cons:
Contains alcohol that can dry hair in the long run
It tends to leave residue behind after drying
My Ratings:
Root Lifting Properties – 4/5
Volumizing Power – 4/5
Ingredients – 3/5
Type of Formula – Mist Spray
Who It's Best For – Oily Scalps
Wella Professionals EIMI Root Shoot Precise Root Mousse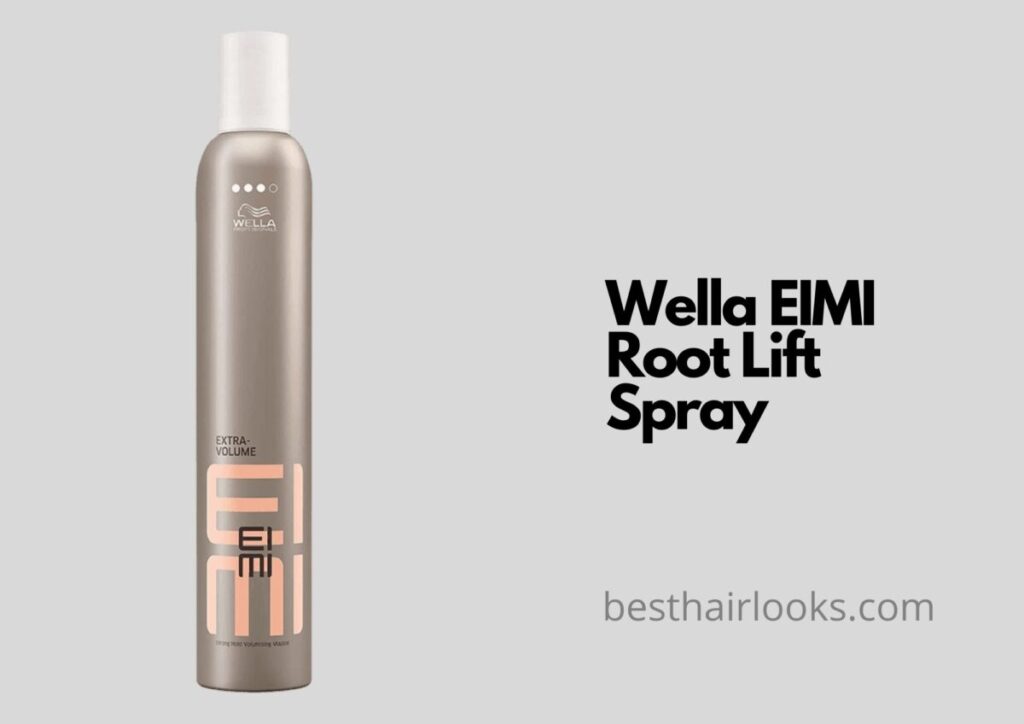 The EIMI Root Shoot Mousse is a drugstore root lifter for fine hair that I got for a very affordable price. The brand Wella is very popular so I had no second thoughts while using it.
But I was massively disappointed to see the use of hydrofluorocarbons in the ingredients. These HCFs are greenhouse gases that contribute to global warming.
The formula is supposed to be a mousse, but I found it too thin in texture. So it felt more like a lotion and didn't spread through my roots easily.
I also had some difficulty in getting the product out of the bottle.
So does this product have any redeeming qualities? I'd say yes.
It has castor oil as a major ingredient that helps moisturize your scalp if you're prone to dryness.
Also, the mousse acts like hair setting product too. So you can use it while blow-drying or curling your hair and it will keep your hairstyle intact for a longer time and protect hair against heat from the styling tools.
It's also in the lower price range, at least compared to professional brands like Paul Mitchell
Pros:
Castor oil formula is moisturizing for dry scalps
Contains heat protectants that shield roots from damage while blow drying
Has a good amount of hold so can be used as a hair setting mousse too
Cons:
Contains hydrofluorocarbons that are bad for the environment
The consistency of the mousse is too thin, making if difficult to spread between roots
My Ratings:
Root Lifting Properties – 4/5
Volumizing Power – 4/5
Ingredients – 2.5/5
Type of Formula – Mousse
Who It's Best For – Dry Scalp
Let's take a quick look at the top root lifters for fine hair:
| | | | | |
| --- | --- | --- | --- | --- |
| Best Root Lifters For Fine Hair | TIGI Catwalk Your Highness Root Boost | Paul Mitchell Scalp Care Anti-Thinning Root Lift Foam | Living Proof FULL Root Lift | Wella Professionals EIMI Root Shoot Precise Root Mousse |
| Images | | | | |
| Price | Affordable | Expensive | Affordable | Very Affordable |
| Root Lifting/Volumizing | 4/5 | 4.5/5 | 5/5 | 4/5 |
| Formula | 3.5/5 | 4.5/5 | 4/5 | 3/5 |
| Alcohol-Free | No | Yes | Yes | No |
| Silicone-Free | Yes | Yes | Yes | No |
Thinning hair can be due to any reason. I've noticed that my hair thins out after a hair coloring session or when I use too many styling tools.
But things like stress, nutritional deficiencies, hormonal imbalance and even having a baby can contribute to making hair thin and fine.
So using a root lifter for fine hair is a perfect immediate solution, but you need to get to the (pardon my pun!) root of the problem to stop thinning hair.
I'd suggest using hair thickening products like shampoos and supplements that contain DHT blockers and biotin along with these root lifting products.
Also Read:
Best Hair Extensions For Fine And Thin Hair
Best Shampoos For Fine Curly Hair
Best Curling Wand For Fine Hair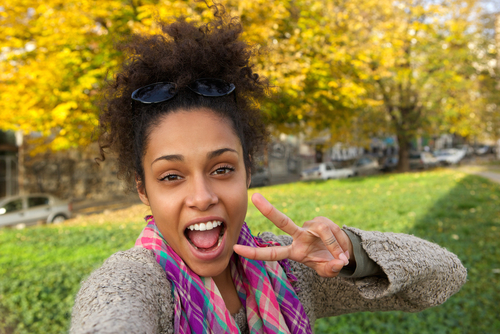 Helen is committed to bringing you the latest popular hairstyles, hair care tips, and hair-related products. You can check more of her work on besthairlooks to find fashion inspiration, product reviews, tutorials and more!