Fine, thick, or medium no matter what your hair texture is, you should make sure it looks healthy. How to improve hair texture? Read on I'll let you in on my little secrets!
I've been blessed with fine type 4c hair, and yes, this type of hair texture requires a lot of maintenance. But I love my kinky curls! 
And the reason is that with a little help from some natural home remedies and Ayurvedic recipes, my hair texture can look amazing.
Related: How To Get Thicker Hair Naturally
Related: How To Tie Your Hair At Night
Related: How To Get Soft Hair Naturally
In fact, any hair texture can look great if you take care of it the right way.
If you learn how to improve hair texture with these simple hair care tips, you can make your natural hair appear healthy and beautiful. 
What Is Hair Texture
Let me debunk a little myth for you. The hair texture doesn't refer to whether you have curly or straight hair. That is your "hair type". 
Hair texture is actually the circumference of your hair strand. So rather, it's a measure of how thick or thin your hair gets.
Don't confuse this with hair density! I'm not talking about thinning hair or hair loss and if you have enough hair on your scalp to make your tresses appear thick.
We're talking about the appearance of a single strand of hair. So based on its circumference, your hair can be categorized into fine, medium, coarse/thick. 
So why is hair texture important? Well, a lot depends on it. The texture of your hair determines:
How well your hair can hold a hairstyle
How oily or dry your hair gets
How susceptible it is to damage
The hair products you need to use
So before you learn how to improve your hair texture, it's important to know that type of hair texture you have.
Test For Determining Hair Texture
If you're wondering what your hair texture is, there's a simple way to find out. When you've freshly washed and dried your hair, pluck out a strand and lay it on a surface.
Now, cut a sewing thread about the same length as your hair strand. Then, compare the thickness of the two.
If your hair is thinner than the thread, and if you can barely see it in between your fingers, your hair has a fine texture.
Hair strand thicker than the thread? Your hair texture is most likely thick.
If the strand is similar in circumference to the thread, you might have a medium hair texture. 
How To Improve Hair Texture 2021
Now that you have learned how to determine your hair's texture, it's time to look at some tips on how to improve hair texture.
How To Improve Hair Texture For Fine Hair
Fine hair is the easiest to manage but also the most fragile. The lack of proteins in this type of hair structure causes it to be thinner in circumference.
This also makes them more vulnerable to heat damage, friction-based damage, and breakage.
Fine hair tends to be more oily as well as the scalp's natural oils get distributed through the hair very easily.
If you want to improve hair texture for fine hair, you should focus on strengthening the strands and fortifying against damage.
Some home remedies you can use to improve hair texture on fine hair are:
Egg Hair Mask
Eggs are a natural source of protein. So if you want a quick boost of strength and shine, applying an egg white hair mask is a good idea.
You can whisk two egg whites together in a bowl and even add in some yogurt for shine and softness.
I usually add a few drops of lavender or tea tree essential oil as well to keep the smell away. 
Vitamin Supplements
Another great way to improve fine hair texture is to use hair supplements, especially the ones with biotin. 
Biotin is a type of vitamin that helps thicken hair strands and make them soft and plump. It also helps improve hair texture by increasing the collagen production on your strands. 
Aloe Vera Gel
As fine hair tends to get oily faster, I'd recommend using pure aloe vera gel for conditioning instead of heavy butter and oils.
This gel is also a reserve of vitamins and minerals, so it helps strengthen brittle hair as well.
Aloe vera gel can be used as a hair mask and applied to your tresses for 15 mins before you take a shower.
Or you can use a styling gel and use it to hold your hairstyles in place. Or simply mix in a few drops of essential oil and use it as a hair serum. 
How To Improve Hair Texture For Medium Hair
If you have a medium hair texture, consider yourself blessed. But it still requires care and maintenance in a way that won't leave it too greasy or limp.
Here are some remedies you can use to improve medium hair texture. These hacks help add shine and hydration to your tresses without overwhelming it.
Onion Juice
Don't turn your nose up just yet, onion juice might not be the most pleasant home remedy for improving hair texture, but it's so very effective!
It contains a lot of sulfur, which is fantastic for boosting hair new hair growth.
Also, onion juice helps improve the elasticity of your hair, something that medium hair textures sorely need.
To try this hack, you simply need to use 1-2 tablespoons of onion juice and apply to your scalp. Next, massage it in to help improve blood circulation.
You can leave it for 30-45 minutes before washing it off. Or let it stay on overnight for better results.
I usually try this onion juice scalp therapy 2-3 times a month, and it has worked great for me.   
Green Tea
Green tea is a gold mine of antioxidants, minerals, vitamins, and all the other goodies your hair loves.
But did you know that you can use it for your hair along with drinking a cuppa in the morning?
Just dip two bags of green tea into a large cup of water and let it soak for 20 minutes. You are not drinking it so don't worry about the taste getting bitter.
When the tea has cooled down, use it to rinse your hair. Pour it down over your scalp and strands and let it soak through for 3-5 minutes.
Then rinse the hair again with cold water. And voila! Softer, shinier hair!
This isn't a one-time thing, so remember you'll only see the results if you do this green tea rinse religiously every week. 
How To Improve Hair Texture For Coarse/ Thick Hair
A lot of African American hair falls under the coarse category. This type of hair texture is very thick. But if you're wondering why thick hair is classified as coarse, here's the reason.
The thickness of the strands makes it difficult for the sebum from your scalp to get distributed through the hair.
So this makes hair seem dry, wiry, and difficult to manage. However, the good news is that coarse hair textures are also the strongest, so these are more resistant to heat damage from flat irons or electric combs. 
If you're wondering how to improve hair texture for thick hair, the answer is simple – moisturize it! And here are some ways you can just that.
Coconut Oil
The simplest way to improve thick hair textures is to give them a healthy dose of hydration. And an oil hair mask is a must.
I always use cold-pressed, organic coconut oil on my hair. Just massage it onto your scalp and apply the rest to the ends of your hair. 
You can even wrap a hot towel or thermal hair cap around your head to get a deep conditioning experience.
Leave the oil on for 30 minutes to an hour and wash off with shampoo and conditioner. 
I leave coconut oil overnight too, but you should check if your skin is prone to oiliness or breakouts before doing this.
Olive Oil
You can use olive oil the same way you use coconut oil. These oils are very rich in omega-3 fatty acids that help strengthen and condition your strands.
If you want a more lightweight oil, olive oil is a better choice than coconut oil. If you're worried about clogged pores, etc. you should try olive oil, jojoba oil, or argan oil.
FAQs about Hair Texture
Why does hair texture change?
There are several reasons why hair textures might change, these include:
Stress
Hormonal changes (pregnancy, menopause, etc.)
Improper diet
Aging (Loss of natural collagen)
Environmental factors like pollution
Damage from excess styling


Does shaving your head change hair texture?
This is actually a myth. Shaving your head doesn't change your hair texture. Your hair texture depends on your hair follicle and shaving doesn't get rid of these follicles. 
Shaving doesn't change your hair type, density, or affect hair growth either. 


Does hair texture change with age?
Yes, hair does change with your age. As you continue aging your hormones start fluctuating hormones and your hair follicles weaken as well. All these changes might result in hair texture change. You might find your hair becoming finer with age.  
If you're wondering why your hair care routine isn't working out well, it's probably because it's not tailored to your hair texture.
Once you figure out how to improve hair texture, the daily maintenance of your hair becomes easier.
Hair texture can also change thorough your life for various reasons like pregnancy, hair damage, chemical rebonding treatments, or simple aging.
So try to match your shampoos, conditioners, and hair care products to your hair textures to get the best results. 
Also Read:
How to use hibiscus for hair growth
Top yoga postures for hair growth
Is glycerin good for your hair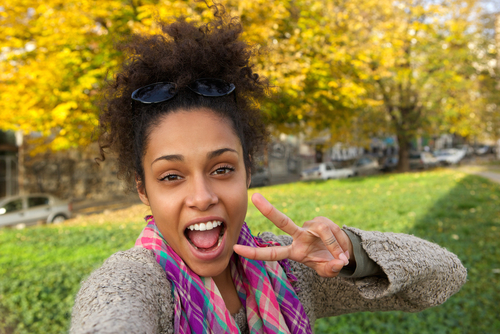 Mira is committed to bringing you the latest popular hairstyles, hair care tips, and hair-related products. You can check more of her work on besthairlooks to find fashion inspiration, product reviews, tutorials and more!