180 waves is one of the most popular hairstyles donned by black men.
As the name denotes, your hair looks like waves after you have achieved this particular style but not throughout your head. And here's how to get 180 waves in five simple steps.
180 waves is a hairstyle that has been popular since ancient times. The earliest record of this hairstyle can be traced back to ancient Egypt 
Related: How to get waves with straight hair
Although this is typically a hairstyle for black men, anyone can try this on your hair, irrespective of your ethnicity or gender and it will look soo classy and elegant. 
This is also one hairstyle that will go with all your looks including casual wear and formal wear.
 Make sure that you use hair care products such as shampoos, pomades and conditioners that encourage the formation of ripples that can help create 180 waves. 
What are Waves?
Waves are the kind of hair texture that looks like ripples on your head.  It is created by fattening out naturally curly or wavy hair, usually with a comb.
The ripples are formed in a circular or semi-circular pattern. There are mainly three different kinds of waves, 360 waves and 180 waves.
360 waves are the waves in which the ripple pattern is formed on your entire head. When the ripple or wave pattern is formed just at the top of the head it is called 180 waves.
720 waves are formed vertically around the head. The key to getting waves is to consistently comb your hair in one direction using a comb. This will help in creating an illusion of waves on your hair.
You also have to make sure that your hair is short while attempting to build the curls and ripples. Waves are a standard hairstyle that can upgrade any outfit and give you a crisp and classy look.
If you are interested in trying out this cool hairstyle, read throughout the step by step guide for detailed information.
Waves can work out on any hair type but it is easily achievable in people with naturally wavy, curly or coily hair.
How To Get 180 Waves
180 waves are not easy to achieve and takes some effort. It can also look untidy if not sone in a proper way. Are you one of those people who is tired of trying to achieve the perfect 180 waves?
Are you tired of seeing a mess of your hair after untying that durag in the morning? If yes, we have the perfect solution for you.
Read on to find out the step by step instructions on how to get the perfectly neat 180 waves in no time.
Using the right products
In order to try any sort of hairstyle, your hair and scalp should be healthy, smooth and clean. So it is important to use the right products that can deliver the right results for you.
This is where your hair care products can make a difference. Different hair types and hair goals need different types of shampoos and conditioners that will suit their specific need.
In the case of 360 waves, you need to incorporate a suitable shampoo and conditioner intoTo your everyday hair care routine so your waves are formed neatly.
Most of these shampoos contain ingredients that are excellent moisturisers and can provide nourishment to your coarse and dry hair. 
Some of the best shampoos and conditioners that can help you achieve 360-degree waves are:
Shea Moisture Coconut and Hibiscus Shampoo and Conditioner
Cantu Men's Shea Butter 3 in 1 Shampoo
ACURE Wave and Curl Colour Wellness Shampoo
Getting a haircut
Your hair shouldn't be long if you want to get a 360-degree wave. The haircut you are getting will vary based on where you are in the wave journey.
If you are a beginner in your wave journey, you should start fresh and opt for a lower haircut.
When you go to the barber or hairstylist you should tell them that you would be combing your hair daily.
You can also opt for the fade depending on how you are going to style your waves. Some of the haircuts that you can shoes from while going for 360 waves are:
All around level 1.5 or 2 haircut
All around level 1.5 or 2 haircuts with side and black taper
Level 1.5 or 2 hair cut with moulette at the back
Level 1.5 or 2 top hair with an all-around bald fade (choose level 2 if you have already been waving for some time)
Start Brushing
Brushes are an important part of the wave hairstyle. You will have to be consistent with brushing everyday to get neat wave formations.
So it is important to invest in the right brushes that will help you achieve these waves smoothly. Some of the essential types of brushes that you should add to your hair care kit are:
A medium-hard crown brush
A long steel brush
A double-sided boar-bristle brush
Now that we have seen some of the different types of brushes you will need, let's take a look at some of the best brushes available in the market that you can buy to get the perfect 360 waves.
Torino Pro Wave brushes
Torino pro-5-row hard brush
180 waves demand a lot of attention. You will have to keep some time aside every day just to brush your hair.
The quality of your 180 waves will depend on the time and effort you spend brushing your hair. 
Let us take a look at the step by step process to brush out your hair and get the perfect 180 waves.
In the beginning, you have to spend about 20 to 30 minutes a day brushing out your hair. But you will have to gradually extend the time and the frequency of doing this.
It is recommended to spend about 40 to 60 minutes, twice a day, brushing your hair. 
You have to make sure that you are brushing on the right angles so your waves come out neatly. Ideally, you should use a mirror if you are a beginner so you get a clear idea of the angles.
If the thought of sitting and brushing your hair for an hour is boring you already, just put something on a podcast or something on Netflix to keep you entertained and distracted in the process.
Do not expect overnight results. If you are patient and consistent enough, you can see visible results in about three to four weeks.
Use a pomade or weave grease
A pomade or weave grease is usually a waxy or creamy substance that will help you get easy waves.
These products are long-lasting and usually stay on your hair until you wash your hair with shampoo.
It helps your hairstyle stay intact for long hours and makes your hair look sleek and shiny.
Take a dime-sized product and rub it between the palm of your hands to warm it and make it soft.
Apply the product over your hair and run your fingers through the direction of your waves to evenly distribute it. 
Cantu Shea Butter Men's Collection Cream Pomade
Sportin Waves' Pomade
Use A Durag
A durag or do-rag is a cloth, usually made of satin that helps in covering your head. They assist in developing curly hair, coily hair and waves.
It helps in maintaining moisture on your hair, preventing breakage, preserving hair texture, waves and braids while sleeping.
Place the durag in such a way that its seam aligns with the centre of your head. The front edge of the durag should be between your hairline and eyebrows. Fasten the durag and place the flap at the back of your durag.
8 pieces Silky Durag with 4 wave cap
Veta Super Silky Durag
FAQs on how to get 180 waves
#1 – What haircut should I get for 180 waves?
If you want waves the best haircut you can get is a fade short hair. Low to high fades work best with 360 waves. If you get a mid or high fade cut, you won't be able to get waves at the back and will only be able to create 180 waves.
So for 180 waves you can get either low, mid or high fades. But for 360 waves you'll absolutely need a low fade only.
#2 – What is the difference between 360 and 180 waves?
We have already discussed what a wave hairstyle is in the article above. The formation of wavy dents in coarse curly hair to give it a stylish look is called a wave.
The only difference between a 180 waves and 360 waves is the length of those wavy lines. In 180 waves, these are present only at the top portion of your head (that is, near your scalp). But in 360 waves, these lines go around and cover your whole head. Almost in a circular fashion. Hence, the name "360 waves".
With the help of these simple steps you can get 180 waves without a hitch. These hairstyles are usually possible only if you have coarse, coily hair. So waves are usually created on type 4b or 4c hair.
But if you try hard enough, you can give 180 waves or even 360 waves a try with 3b, 3c,  or 4a type hair textures. 
Also Read:
Best hair clippers for black men
How to get curly hair for black men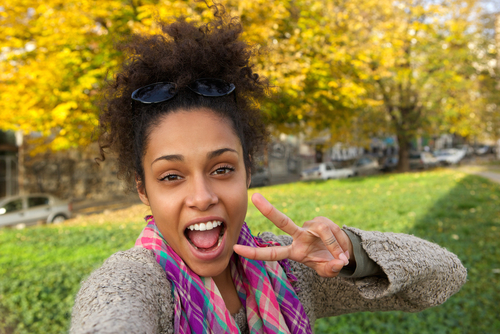 Mira is committed to bringing you the latest popular hairstyles, hair care tips, and hair-related products. You can check more of her work on besthairlooks to find fashion inspiration, product reviews, tutorials and more!
Shea Moisture Coconut & Hibiscus Curl & Shine Shampoo and Conditioner
If you want to get 180 waves, you need to use the right products like this Shea Moisture Coconut & Hibiscus Curl & Shine Shampoo and Conditioner.
Product SKU: JK5K2692YIGB
Product Brand: SheaMoisture
Product Currency: USD
Product Price: $17.19
Price Valid Until: 2022-12-24
Product In-Stock: InStock