A hair waver comes in handy when you have short hair since it is easy to handle and can be maintained easily as well.
Not to mention the number of hairstyles you can effortlessly master with this appliance.
If you are someone who has short hair and has struggled with finding the right hairstyling product, a hair waver for short hair is the right one for you. 
This one beats the rest hands down. Don't believe us? Wait till you see our list of brands!
Related: Best hair extensions for short hair
What is a hair waver?
A hair waver works into creating textured waves in your hair by having horizontal dents which allow for the same.
They can be slightly harder to handle when compared to a hair straightener or a hair curler. But this is the perfect and ideal appliance for those who want to acquire waves on their hair.
It works well on all kinds of hair even though some are harder than others. 
How I selected the best hair waver for short hair?
After looking at several products in the market and using them myself. I tested the hair wavers for short hair on the basis of these criteria. Next, I rated them on a scale of 1-5.
Width of the barrel– It's difficult to style short hair if the plates on the hair waver for short hair are very large. 
Material of the barrel– Short hair is more prone to frizz. So I checked if these wavers have ionic technology and come with ceramic coating. 
Temperature settings – the best hair waver for short hair should have multiple temperature settings so you can fine tune it to your hair texture.
Top Hair Waver For Short Hair 2021
T3 Micro BodyWaver 
T3 has been that brand which has consistently given women the right products to style their hair with. And this hair waver for short hair is no exception to that statement.
What we have noticed with this hair waver is that it glides on the strands smoothly and gives the right texture although it is slightly hard to hold for a long time.
But even though it might be slightly longer, it is lightweight and does not exert too much pressure on the hands.
The maximum temperature that this hair waver can get to is 140 degrees which is enough for short hair.
The heating of this hair waver can be adjusted according to the hair type. If you have extra frizzy hair, you can increase the temperature to tame your hair.
Another tip that might come in handy for you while you are styling your unmanageable hair is to divide your hair into different parts and handle them one bunch at a time.
Rating – 4/5
Remington S7280 Wet 2 Waves Hair Waver 
Short haired women, you are ready for beachy waves, because Remington has it covered with this extra efficient hair waver.
If you have short hair, chances are that your hairstyle options are limited but women who have tried this out have affirmed that it works wonders in providing the best styles.
It particularly works in favor of dry frizzy hair. It smoothes the hair strands out and gives you more definition and volume. It works well for the entire day and does not disrupt the form in any way. It keeps your hair looking voluminous.
The hair waver is in the right shape to maneuver around the hair. We do suggest you part your hair when you are styling your hair. Another thing to remember while using this hair waver is that you need to remove your tangles and make sure your hair does not get stuck.
The waver comes with a steam which makes sure your strands are prepped before you start styling your hair.
Rating – 4.5/5
Tigi Bed Head Hair Waver 
We know how hard it can be to maintain frizz. Especially during summer!
We have tested this hair waver and have come up with a decision that it works really well with dry and frizzy hair by giving you instant hair waves.
The structure of the hair waver is made in such a way that it can give you definitive hair form.
Although it can be slightly too big for those who have short hair, it is still a good appliance for short hair women who have unmanageable hair.
This hair waver is effective to those who want a long term effect from the hair appliance. It works amazingly well for those who want a salon type hairstyle that can keep them looking occasionally.
If you ask us, this is a great investment for those who are planning to use this on a long term basis.
The ceramic barrel of this hair waver is very healthy on all kinds of hair types and does not negatively impact the hair in any way.
A pro tip – you might want to use a hair serum before you use this hair waver to get better results.
We can vouch for the gloss and shine that your hair is capable of exuding.
Another thing about this hair waver is that it does not weigh heavy so it is very easy to handle.
Rating – 4.7/5
Revlon Salon Ceramic Hair Waver 
Revlon is one of the most reputed brands globally and has always proved itself with its wide range.
This hair waver from Revlon, we think, is a great choice for women who have short frizzy hair. The salon treatment it is capable of makes sure your strands are smoothened out in no time.
Since the blades are long, it does not take much effort to bring the texture out right.
The handle might seem a little too long for some of you who have trouble with grip but otherwise it works wonders on the hair.
You could use a hair spray before you use this appliance on your hair to avoid crimping. The hair spray will also make sure the form is right and definitive.
The hair waver does not have an auto shut off feature so you will have to steer clear from children and make sure you turn it off when you are done using it.
Rating – 3.5/5
Conair Mini Hair Waver For Short Hair
Conair is a great brand for those who want long lasting products.
This is the first mini hair waver on the list so it is perfect for those who have trouble handling the big sticks.
If you have extremely short hair and just can't handle big hair wavers, this one will do the job for you.
Besides this, it is an ideal appliance to carry around when you are travelling or even to work. How cool is that!
Since it is made of ceramic, it does not damage the hair strands or cause harm.
If you have thick hair, this might not be the right choice for you since you will have to keep doing it till you get it right. But if you have a mellow hair type, this is perfect for short hair. 
Rating – 5/5
Well, that was our list of top brands.
We understand that for some of you who have had your doubts on how to use a hair waver on short hair, you need a better understanding on how this works on your hair and how you can use it right.
So we have answered some questions that will help you style your short hair better. 
How to use hair waver on short hair?
A hair waver can be a big appliance(depending on the brand and the type, ofcourse) so it can be slightly hard to use it on short hair.

But fret not, we have some tips to get you by for easy styling.
Make sure your hair is detangled and is not prone to getting stuck while styling.
Part your hair using a comb or your hands. Make sure you determine the thickness of each bunch depending on the thickness of your hair. If you have thick hair, make the bunch smaller and if you have thin hair – a bigger bunch. 
Slowly glide the hair waver on these bunches of hair. 
If you are using a bigger appliance it can get tricky to maneuver it on your hair without hurting yourself, so you have to watch out for that!
Complete the look by using a hair serum to bring out the form of the hairstyle and to exude shine and gloss. 
Can the beachwaver be used on short hair?
Yes but not if you have extremely short hair in which case the waves will not be existent in the first place.
You need to have hair up until your shoulders to excel at getting definitive waves with a Beachwaver. 
What is the difference between a curling wand and a hair waver?
Like we defined a hair waver earlier in this article – a hair waver works with horizontal dents to give you beachy and textured waves.
Whereas a hair curling wand comes as one rold which focuses on giving your hair curls rather than giving your waves. 
The two appliances are used to get different textures on their hair. 
Waves on short hair are an absolute delight and can be the dawn on a new look for you.
All you have to do is pick the right hair waver and abide by it and allow yourself to experiment with some of the best brands like we have listed out for you.
Most people take more time choosing the right hair appliance than others, especially with an appliance like a hair waver.
But we have given you the top notch brands to choose from so that your hair is in safe hands! 
Also Read:
Difference between ionic and ceramic hair dryers
How to choose the right hair straightener
How to get waves with straight hair
Best curling wand for fine hair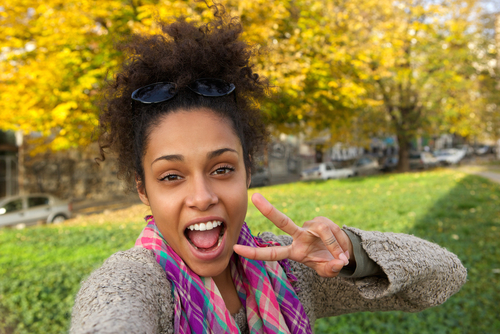 Mira is committed to bringing you the latest popular hairstyles, hair care tips, and hair-related products. You can check more of her work on besthairlooks to find fashion inspiration, product reviews, tutorials and more!
Conair Mini Waver
The best hair waver for short hair lets you get wavy hairstyles in no time. The Conair Mini Waver doesn't damage hair and is travel-friendly.
Product SKU: JLH972N52Y9YH
Product Brand: Conair
Product Currency: USD
Product Price: $19.99
Price Valid Until: 2022-10-15
Product In-Stock: InStock