Want hair-free, smooth skin? Why not use the best hair removal laser for face to keep the peach fuzz at bay?
Laser hair removal has long been touted as a more effective and long-lasting hair removal method than either shaving, hair removal creams or waxing.
But going to the salon for multiple sittings can get super expensive. So using an at home hair removal laser for face is a good idea as it saves you money.
And don't worry, these products are safe on your skin as they are different from regular lasers.
Instead of using a single-wavelength laser to heat up and destroy hair follicles, these at-home devices use something called Intense Pulsed Light.
It's a form of visible, broad spectrum wavelength of light that doesn't damage the skin and still manages to deactivate hair follicles.
If you're planning to buy a hair removal laser for face, I've reviewed a few of the top products in the market.
I tested these products on the basis of the following parameters:
Effectiveness
Suitability for darker skin tones
How quickly it works.
Read on the reviews for the best hair removal laser for face below:
What is the best laser for facial hair removal?
After looking at several products and judging each on factors like effectiveness, safety, FDA clearance, etc. I've found the Silk'n Flash&Go to be the best hair removal laser for face.
The Silk'n Flash&Go hair removal laser is compact, travel-friendly and easily reaches the nooks and crannies of your face. This IPL device is FDA approved and emits multiple wavelengths that even suit darker skin tones. It stores upto 400,000 pulses of light, making it last for longer, although it begins to show positive results in just 3 weeks.
Check below for listing.
Is at home laser hair removal safe?
Most hair removal lasers that are manufactured for personal use use the intense pulsed light technology instead of actual lasers.
These are not as concentrated as the professional-grade lasers at salons. So they are generally safe to use. Some at home laser hair devices are FDA approved too.
It's important to note that the best chances of safe hair removal at home are if you have light skin and dark hair.
Even then, there's always chances of pain, discomfort, burning, and redness as side effects. So it's best to be cautious.
Can laser remove facial hair permanently?
No, while it's marketed as a "permanent" solution for facial hair, a hair removal laser for face (or any other body part for that matter) isn't actually permanent.
These laser devices work by deactivating your hair follicles, preventing them from growing new hair.
They just make these follicles dormant for a longer time, and make the new hair thinner and less coarse in appearance.
Lasers do not remove the follicles or deactivate them all at once either. So this treatment simply reduces the number of hair per square inch of your skin.
Is IPL laser hair removal different from regular laser hair removal?
IPL stands for Intense Pulsed Light. In this technology, devices use a broad spectrum visible light to gradually deactivate the hair follicles.
But regular laser hair removal devices use a single wavelength of laser light which uses heat energy to prevent the hair follicles from growing.
Using the best hair removal laser for face is a easy and painless way of getting rid of facial hair.
It isn't messy or painful like waxing or pull at your skin like threading. However, it's best if people with darker skin tones are careful as there can be some side effects like burning.
But all in all, these products are safe and most are FDA approved too.
Top Hair Removal Laser For Face
Silk'n Flash&Go Express Hair Removal Device
The first hair removal laser for face I tried was the Silk'n Flash & Go. It is an FDA-approved device and delivers upto 150,000 pulses per minute.
It uses galvanic energy technology and Home Intense Pulsed Light Technology to deliver effective results.
What I liked best about this device is that it's very compact. So you can carry it with you while travelling.
It's also easy to use and hold. The device also comes with a high-tech applicator that made it very easy to use it on facial hair.
You can easily glide this device on your forehead, sideburns, and upper lip areas. The light flashes affect your hair follicles and prevents new hair from growing.
I'd like to add that this Silk'n hair removal laser might take some time to show results. So you need to use it for a few weeks before judging it.
You can also use it on dark skin without a worry. Its 475-1200nm wavelength of light works well for all skin tones.
Pros:
Works on all skin tones
Compact and sleek
FDA approved
Doesn't hurt sensitive skin
Cons:
mē Sleek Face + Body Hair Removal System
Another FDA approved hair removal laser for face is this product by Mē. Like the Silk'n Flash&Go, this device is also sleek and travel-friendly.
The device is created with a patented elos technology. It emits upto 200,000 pulses and deactivates the hair follicles, gradually decreasing the growth and thickness of facial hair.
What I liked about this hair removal device is the mid-range size. So it can double as a body hair removal laser as well.
The Mē laser claims to work well on all skin tones. And it worked well on my tanned skin.
But some users with lighter skin and blonde or gray hair have said it doesn't work as well on their facial hair.
The light flashes quite visibly when you use the product. So if you have epilepsy or are sensitive to flashing lights, I suggest you wear sunglasses while using or keep the applicator away from your line of sight.
This hair removal laser for face claims to reduce at least 47 percent of the hair in just two weeks. But I suggest giving it a few more times, especially if you have coarse, dark hair.
It also comes with a one-year warranty, so your money is well worth it.
Pros:
Good for darker skin tones
Quick hair reduction
Can be used on face and body
Powerful light pulse
Cons:
Flashing lights
Doesn't work that well on blonde or grey hair
Tria Beauty Precision Hair Removal Laser
As I've told you, most at-home hair removal laser products use what is called the IPL technology.
And while it's a good thing to use something safer like this at home, it's not as strong as the diode lasers professionals use.
But luckily I found this Tria Beauty Precision Laser to use the same diode wavelength tech as high-end salons do.
The best part? It's very compact and precise, so there's no chance of you hurting yourself. The whole concentration of light is focused on one teeny tiny area.
So if you've got stubborn hair in one spot (like a mole, ears, or chin) this laser takes them off in no time.
This Tria laser emits a powerful beam of about 20 Joules/cm2, which is 4 times more than either the Silk'n Flash Go or any other device here.
While I'd usually advise against using such intense lasers at home without supervision, the contoured design and small size makes sure your skin isn't damaged.
But you might experience some redness or discomfort as this is a professional-grade laser.
I've also noticed that the charge on this device gets over very quickly. So you might have to keep it connected to the charging port for a long time.
Pros:
Professional diode laser
Very effective at hair removal
Compact size good for smaller areas
Cons:
Needs constant charging
Can't use on larger areas
Expensive
Braun Silk Expert Pro3 IPL Hair Removal System
If you're worried about laser hair removal devices working on your skin tone, then this Braun Silk Expert hair removal system is a complete solution.
It's absolutely safe to use and is dermatologically accredited by the international Skin Health Alliance as well.
This hair removal laser for face is a IPL device like many on this list with over 300,000 flashes that penetrate deep into the hair follicles.
I liked that this model is much faster than the older Silk Expert Pro 2. But even if you're not seeing results, there's always the 3 months money back guarantee Braun offers.
Oh, and it was smart of Braun to put in the free Venus razor. Really, makes things easier for prep. You don't have to go digging for a shaving razor from your cabinet before each use.
This product is designed with a SensoAdaptTM skin sensor, which adapts the wavelength of the laser light according to the color of your face.
While this idea seems good in theory, there have been instances where the laser's got too powerful for darker skin tones and ended up burning your skin.
This happens when the device cannot differentiate between the hair and your skin.
So I suggest that if you have a darker skin tone or very light blonde hair, avoid this product. The Silk'n Flash&Go is much better for brown, black and olive skin tones.
Pros:
Quick results
Adapts to skin tone
Less expensive than other devices
Free razor
Cons:
Too intense for darker skin tones
Remington IPL6000Q iLIGHT Pro Plus Quartz
The Remington iLight Pro is another great hair removal laser for lighter skin tones. It's FDA approved and claims to remove 94 percent of hair in just three treatments.
While this laser device claims to be all powerful, I was a little disappointed after using it.
For one thing, people with darker skin tones cannot use it. The device isn't that good at differentiating hair from skin. So if you have dark skin and hair, it can leave burns.
And another reason why I prefer the Braun or Silk'n IPL device is because it lasts longer for the same price range.
The Remington iLight is capable of just 6000 flashes while the Silk'n can go upto 30,000.
It does have a 16 Joules per flash intense pulsed light technology. So yes, it is very good at reducing hair.
But only if you have light skin and darker hair. And as it has a 90-day money back guarantee, I wasn't too worried about the limited number of flashes.
Pros:
Works quickly
Can be used on body and face
90-day money back guarantee
Cons:
Not for darker skin tones
Doesn't last for long
Also Read:
Best laser hair growth devices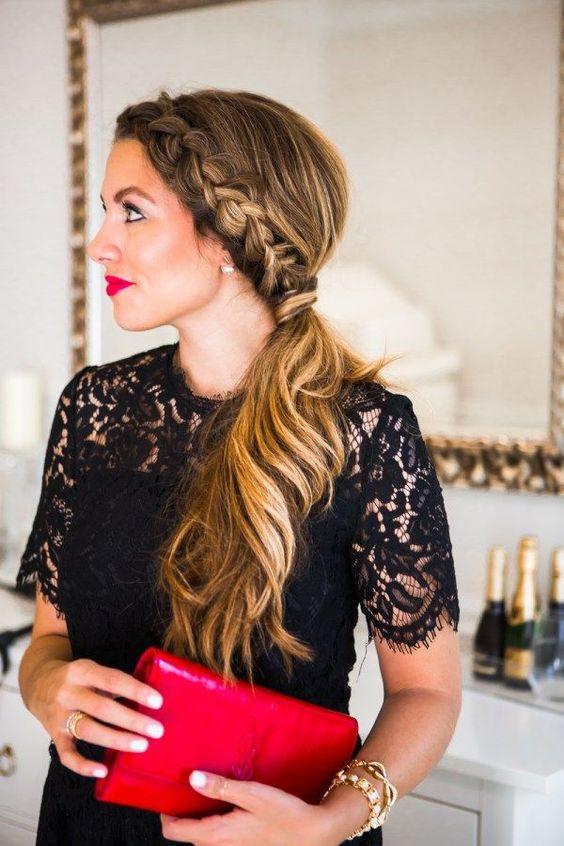 From hair care to soaring hair trends, we cover it all. We make sure you nurture your hair and stay on board with hairstyles and new hair trends. So hop on and make every day count with some of our creative and sassy hair trends.
Silk'n Flash&Go Express IPL Laser Hair Removal System
Using a hair removal laser for face is a safe and painless way of getting rid of body hair. The Silk'n Flash&Go is a FDA approved laser that is safe for all skin tones.
Product SKU: UY6527G662
Product Brand: Silk'n
Product Currency: USD
Product Price: $299.00
Price Valid Until: 2021-11-28
Product In-Stock: InStock