Hair growth is a blessing. You would know if you lacked the same! And it's especially bad for women who consider hair their crowing glory.
So if you're a woman suffering from unnatural hair loss, you can try these best hair regrowth for women.
We have come across a lot of people, both men and women, who have suffered the wrath of hair loss.But it has proven to be particularly hard for women.
Related: Best laser hair growth devices
Related: Best biotin shampoo for hair growth
Related: Best hair growth products for men
Fortunately there are a whole bunch of hair regrowth products that come in handy during times like this.
These aid different people in different ways considering it doesn't just happen to one sole cause. So many reasons contribute to hair loss and we are looking into the reasons which need certain solutions.
That's why we have some of the best regrowth for women that are effective and easily available.
| | | |
| --- | --- | --- |
| Hair Regrowth Products For Men | Type of Products | Chief Ingredients |
| Women's Rogaine Minoxidil Foam | Topical Foam Ointment | Minoxidil 5% |
| Keranique Hair Growth Treatment | Topical Serum | 2% Minoxidil, Keratin, Amino Acids |
| OGX Anti Breakage Keratin Conditioner | Rinse-off Conditioner | Keratin, Argan Oil |
| Nutrafol Women Hair Growth Supplement | Dietary Supplement | Hydrolyzed Marine Collagen, Ashwagandha Root, Saw Palmetto, Japanese Knotweed Extract, Biotin, Vitamins |
| Levenluv Hair Growth Shampoo | Shampoo | Vitamin B5, Keratin, Dead Sea Minerals, Tea Tree, Hemp, Peppermint and Tea Tree Essential Oils |
| Essynatural Natural Hair Growth Oil | Hair Oil | Castor Oil, Caffeine, Rosemary Oil and Biotin |
| Maple Holistics Biotin Conditioner | Rinse-off Conditioner | Aloe Vera, Hydrolyzed Wheat Protein, Camellia Sinensis Leaf Extract, Biotin |
| Marc Anthony Grow Long Hair Mask | Hair Mask | Keratin, Caffeine, and Ginseng |
How I tested the best hair growth for women?
After looking at several hair regrowth products in the market for women, I sought the help of our professional hair experts to test them on the following parameters. Next, I rated these hair growth products on a scale of 1-5.
Quickness of effect – The hair regrowth products for women should show quick results. Some products take 2-3 weeks to show first signs of their effectiveness and others only seem to work after a few months of using.
Safe ingredients – If I was looking at supplements or topical ointments, I checked if they were FDA approved and if there were ingredients in there that could cause potential side effects.
Top Hair Regrowth For Women 2022
Women's Rogaine Minoxidil Foam
Our first pick is one of the best choices for those who have trouble trusting products in the market. This is clinically tested and has proven to be very effective and safe.
This hair regrowth product has minoxidil which is an ingredient that contributes to slowing down hair loss and elevating hair growth.
This does justice to those who have hair thinning and work wonders in bringing instant results.
This product does not have any scent which makes it super safe for anyone to use, at any time.
The product suffices for 4 whole months after which you can see some evident results.
The size of this product is more than enough to use for the said period of time.
If you have extremely sensitive hair strands, you might want to hop on board and get it as soon as possible.
I liked how the price of this is affordable and does not impose too much on the pockets. The main feature of this is to thicken the strands and slow down hair loss.
Pros:
Quick results
Safe
Affordable
Cons:
Not for sensitive scalp
Not for pregnant women or postpartum use
Keranique Hair Growth Treatment
Like our first pick, this one also contains minoxidil, so it's as effective as that one.
So how is it different?
The budget of this one is much lower and reasonable when compared to the one prior.
The product stimulates hair growth and gives your hair follicles instant growth.
Our first pick had the ability to last and act on the hair strands for 4 months whereas this one is for one month only.
Besides hair thickening and controlled hair loss, this one aids in elevating the hair growth for women.
It costs $23 which is super affordable and cheap when compared to the rest on our list.
What we love this product the most is how affordable it comes and the rate of growth your hair strands can get.
Pros:
Affordable
Thickens hair strands
Cons:
OGX Anti Breakage Keratin Conditioner
OGX is nourished with keratin which strengthens the hair and gives your hair smoothness.
The anti frizz properties in this conditioner allows you to style your hair without any hassle and other appliances.
The keratin properties in this conditioner are mixed with argan oil to give a very consistent texture which gives you easy application.
We love the smell of this conditioner and the best part is that it stays on for a very long time.
When you are applying the conditioner on your hair make sure you spread the lather from the roots all the way to the tips and leave it on for at least 10 minutes before you wash it off completely.
The packaging of this conditioner allows easy usage and also lasts for a very long time.
If you have weak and damaged hair strands, this one's for you!
Pros:
Takes care of frizz, damage, breakage and thinning
Can be used everyday
Affordable
Safe
Cons:
Not as effective on hormonal or medical hair loss problems
Good for hair regrowth on superficially-damaged hair only
Nutrafol Women Hair Growth Supplement
Having a powerful combo of collagen and ashwagandha, these supplements work wonders on all kinds of hair types and aim at giving you a great texture.
The supplements work from deep within the hair and nourishes the hair follicles. The hair strands will appear to be glossier and shinier by the day.
These do not come cheap because of how effective they are. But we would say, if you have terrible hair issues, these supplements will definitely work and give you instant results.
What we have found is that sticking to these tablets and being consistent with them will speed up the hair nourishing process.
However, if you are pregnant, I would suggest that you consult your doctor before starting these supplements.
Pros:
Safe and natural ingredients
Works on hair regrowth from inside the body
Several other health benefits
Cons:
Levenluv Hair Growth Shampoo
This is yet another product which contains keratin which means it solely works on thickening and strengthening your hair strands.
The organic formula of the shampoo deeply nourishes the hair strands and does not give in to breakage or weak strands. The package of this shampoo is the right size to use for 3 weeks without compromising on the quantity you will be using.
If you have short hair, make sure you use very little of this product since the lather forms extremely quickly.
Even washing your hair with this shampoo once can deeply cleanse the hair and remove unwanted impurities embedded in the scalp since buildups are one of the major concerns women face when it comes to hair growth.
Use this product twice a week to see instant results. We suggest you stick with this product for the long run to see evident and effective results.
Pros:
Cons:
Contains sulfates
Does not show results quickly
Does not target deep-seated hair loss problems
Hair Scalp Massager
A perfect device to massage your scalp without a battery requirement.
Suitable for all age groups and could be used on any type of scalp and hair due to its Premium ABS and silicon material. It is also suitable to use on pets.
Massaging by the scalp brush helps to exfoliate your scalp, loosen debris and increase follicle circulation which relieves hair loss and promotes hair growth.
It can be very beneficial to those who suffer from scalp conditions such as dandruff, seborrheic dermatitis and psoriasis.
The hair scalp massager is small, lightweight and compact which makes it easy for carry on travel. The scalp massager is not only for washing hair as a shampoo brush, but it could also be used when you're watching TV, reading books, etc.
Pros:
Stimulates blood circulation on scalp
Removes product build-up
Helps control flaking due to dandruff and psoriasis as well
Cons:
Does not actively contribute to hair regrowth
Not for severe hair loss issues
Can tangle type 4 hair
Essynatural Natural Hair Growth Oil
The formula that EssyNaturals has in this aids at faster hair growth and nourishes the scalp very deeply.
Castor oil, Rosemary and caffeine work together to boost the hair growth and give you a clean scalp.
This especially works well for those who have scalp issues as the hair growth oil is gentle and reacts very mildly on all kinds of skin types.
It comes in a double packaging which secures the oil inside without causing spillage. The bottle is also very easy to use and store later on.
We love the fragrance that the hair growth ol gives out as it is very mild and has a pleasant scent.
Pros:
Natural formula
Treats mild scalp problems
Cons:
Not as effective as topical hair regrowth products
Maple Holistics Biotin Conditioner
Maple Holistics has really hit the nail on the head with this conditioner with this conditioner.
The extracts that it includes have a telling effect on the strands of the hair and elevates the hair growth.
The nourishing conditioner works from the root all the way to the tip. If you have damaged hair strands, this hair conditioner instantly works into delivering some healthy strands.
The conditioner works wonderfully for all hair types but especially well for those who have dry and damaged hair strands.
Pros:
Repairs dull, dry and damaged hair
Natural formula
Cons:
Not as effective on severe hair loss
Treats only superficial hair loss causes
Marc Anthony Grow Long Hair Mask
Hair masks always work wonders in keeping the texture of your hair intact. This one from Marc Anthony is amazing in repairing damaged hair strands.
Besides working with already damaged hair strands, it also keeps the hair from breaking. The strength of the hair thickens with every usage of this hair mask.
Marc Anthony is a premium brand so it is priced accordingly.
The container it comes in is very compact and is easy to use when you are in the shower. The quantity is also pretty decent.
Pros:
Repairs damaged, over processed hair
Plumps up thinning hair
Cons:
Expensive
Not as effective on severe hair loss
Treats only superficial hair loss causes
Hair regrowth products have been prevalent for a long time and have been serving as a solution to those facing hair loss and hair damage.
With the above list of effective brands we are positive about your hair strands seeing evident results. Choose the right product after understanding the texture of your hair.
Also Read:s
Top Keratin shampoos for damaged hair
Best organic shampoos for thinning hair
.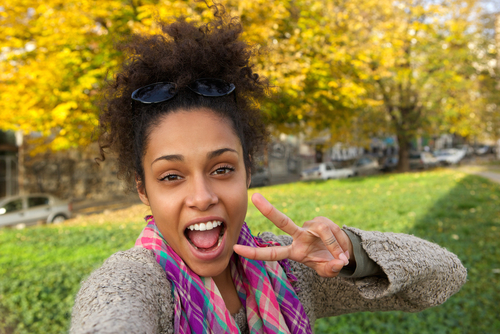 Helen is committed to bringing you the latest popular hairstyles, hair care tips, and hair-related products. You can check more of her work on besthairlooks to find fashion inspiration, product reviews, tutorials and more!