Having short hair does not mean it should limit you from those long and elegant hairstyles that you can be getting done.
But with hair extensions, your hair length should not get in the way. It can only mean you have the best of both worlds which you can flaunt according to your convenience. 
Related: Best hair extensions for fine and thin hair
Related: Best festival hair extensions
Related: Best hair extensions for braids
There are different kinds of hairstyles of extensions that can be purchased. But there are only a handful of hair extensions that can be worn with short hair easily and comfortably.
Check out these best hair extensions for short hair that you must be checking out to expand your hairstyle options. 
Top Hair Extensions For Short Hair 2021
Moresoo Clip In Hair Extensions
Moresoo has always been on our list of hair extensions no matter the hair type or length.
The double weft of these hair extensions allows you to flaunt the thickness of your hair and give you a great volume.
It also allows you to attach it with the short hair without it falling off.
The rubber under the clip lays gentle at the back of your head without hurting or exerting pressure on the scalp which can get pretty hard if you are wearing it often.
The hair does not shed from these hair extensions and can be washed without causing your hair any damage.
Since it contains 2 wefts, you can style your hair according to your likings and can experiment with the styles. 
The hair extensions from Moresoo are super affordable and do not cost too much for those who are looking for something temporary.
Another great thing about Moresoo is that they are easily available. 
Reecho Hair Extensions 
REECHO hair extensions give you the opportunity to flaunt a different hairstyle which includes a long look.
The hair extension is very thick and natural looking and is amazing on women who have the need to wear it usually.
The human hair extension is easy to wash and also does not get damaged when heat is applied.
There are a ton of hair colors that are available with this REECHO hair extension which are pretty bold/
You can also find different hair lengths that can work with women of different needs.
The only issue we noticed that this hair extension has is that it gets tangled very easily.
So make sure you remove them with your fingers or with a gentle hairbrush. 
Original Queen 100% Human Hair Extensions 
Brazillian human hair extensions are so in style right now. The ethnic touch that the hair extension has gives you a bold and unique look.
With each packet you get 3 packets which is enough to make it look thick and lush. The curls of these hair extensions are subtle and soft.
The hair strands do not tend to shed off and do not thin with every wash. Make sure you use a gentle shampoo for your hair otherwise your hair will start to get brittle.
The kiny soft curls tend to be super bouncy and will give your look a fuller look.
Besides all this, you can still style these hair extensions. The clip ons are very firm and do not come off.
These hair extensions tend to last for a very long time if you are someone who wants it for regular usage.
Given the quality of this hair extensions, they are slightly expensive but we assure you that it is worth the price you pay. 
Sarla Wavy Synthetic Hair Extensions 
The synthetic hair extensions are lightweight and work for those who have short and fine hair.
They have an anti heat protection system which keeps your hair safe at all times.
One thing about hair extensions is that they tend to damage quickly with the constant usage of chemicals on that. But these hair strands are strong enough to withstand all that.
The wavy look of these hair extensions paves way for those who are interested in trying something different with their hair.
We suggest you get these hair extensions if you have straight or wavy hair since they just match well.
The hair is soft and glossy which also has a very natural look and does not affect your natural hair.
I liked how the clip ons of these hair extensions are strong enough that it does not come off for a long time.
The length of these hair extensions go so well with short hair since it has different lengths that you can choose from.
The best part about these hair extensions is that they come at an affordable price. One thing that you need to keep in mind is that it gets tangled easily. 
Full Shine Clip In Hair Extensions 
The hair extensions are the perfect choice for short hair since the hair texture works for all kinds of hair types.
This is extremely important to consider since the uniformity of the hair type has to be maintained from top to the edge.
The hair extensions are 100% Remy hair which assure you good quality and longevity. A great choice for those who want to use hair extensions for a long time.
These hair extensions are not capable of tangling or shedding given the quality of human hair.
They are easily styled and washed with any kind of product.
We suggest you don't use a stronger product and even if you, make sure you try it out before you stick to it.
The clip ons are very gentle and stick to the hair in such a way that it does not fall off nor does it damage the hair strands in any way. 
My Lady Clip In Hair Extensions 
Being grade 7 human hair extensions which looks super flowy and works great for those who are experimenting with their hairstyles.
The longest you can go with these hair extensions are 24 inches which we think is a pretty great extent to go to.
It contains 8 pieces in it which means you can go as thick as you'd like on your hair and flaunt your hairstyle.
These are gentle on the hair and work great when clipped in as it does not tend to damage the hair strands in any way.
They have a smooth and glossy exterior and are an amazing choice for those who want to move around in style.
These hair extensions do not cost much and comes to you at an affordable price which we absolutely love. 
Licoville Hair Extensions 
These hair extensions are made up of human hair and can be tried on without the fear of looking too fake.
It has a wavy hair texture which sits in a really nice way. The hair strands can easily be combed. We suggest you do not use a hair brush on these hair strands since it could fall off.
The hair strands are not prone to split ends and they do not shed either.
We like how the hair extensions are gentle on the hair and can be used for a very long time without coming off or causing you disturbance.
The most exciting thing about these hair extensions is that they come in various colors and dyes.
GIven the quality of the human hair, it does not come at a cheap price. 
Yonna Clip In Hair Extensions 
Yonna clip in hair extensions are strong hair extensions that are strong and sturdy hair strands. 
They can be washed easily without disrupting the hair texture. The packet contains 10 pieces which makes your hair look thick and lush.
The hair strands do not shed and stay well on the hair extensions. They are weightless and do not weigh heavy on your hair lest it damages hair.
These hair extensions do not weigh heavy and do not cause pain for the scalp.
Another thing about this hair extension is that it is tangle free and is easy to maintain.
The only downside to this is that it is expensive and can come as a hefty investment for those who are looking to wear it occasionally. 
S- Noilite Hair Extensions 
These Remy hair extensions are needed for those who are looking for a more natural hair do.
You can go gaga on your variety of hairstyles with these extensions.
These are straight and look long enough to clip onto short hair without plunging on the hair too much and causing breakage.
The clip ons are made of silicone which proves that it is safe to wear it on short hair.
There are 8 pieces of hair extensions that come with one packet.
This hair type can be dyed and styled without disrupting the natural texture of the hair extension.
There are so many lengths and colors that you can pick from on this particular brand and works super well with women of different tastes.
To top it all, these hair extensions come at an affordable price. 
Also Read:
Short hairstyles for Indian women
Best relaxed hairstyles for short hair
Best homecoming hairstyles for short hair
Short hairstyles for women over 50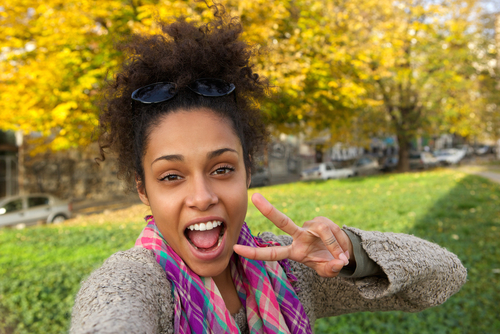 Helen is committed to bringing you the latest popular hairstyles, hair care tips, and hair-related products. You can check more of her work on besthairlooks to find fashion inspiration, product reviews, tutorials and more!