Hairdryers are one of the best inventions ever. But if you have fine, thin hair, it can get damaged easily by the heat from these devices.
The best hair dryer for fine hair will keep your tresses protected as it dries them. It shouldn't overheat your hair or lead to damage in any way. 
Related: Best hair dryer for curly hair
Related: Best hair dryer for damaged hair
Not only does it save time and money, but also helps us in experimenting with various hairstyles in the comfort of our home.
It is very important to very carefully choose hair styling products for fine hair, especially heat tools because we are much more vulnerable to damage or breakage as compared to other hair textures. 
How I tested the best hair dryer for fine hair?
When looking for a hair dryer for fine hair, I have looked into certain factors to select the best ones in the market.
Settings- Fine hair should be handled with care, especially when it is exposed to heat. So I have selected the dryers with various heat setting so you can choose from the lowest to the highest settings without causing damage to your hair.
Hair texture after using- It is important to get good results when investing in a hair tool. So I have made sure that these dryers leave your hair looking smooth and silky without drying our ends. 
The convenience of using it– Most of the products given below can are ergonomic, lightweight and has a good grip. This is one of the most important things that you should look into before making the splurge on a dryer.
Top Hair Dryer For Fine Hair 2021
Revlon One Step Volumising Hair Dryer And Styler
This round brush-like hair dryer can do so much more than a regular hairbrush.
I have always been struggling with blow drying my thick unruly hair, your arms hurt so much and it is so difficult to do it by yourself but this device was a total game-changer for me.
Unlike the rest of the hair dryers you do not have to dry your hair first and then style it, using this device. You can easily dry your hair and style it simultaneously with the help of this one-step brush.
This is also a great alternative for the Dyson air wrap that comes with a hefty price tag since the results are almost the same. You can literally cut your styling time in half with this best seller hair dryer.
It has a lightweight ergonomic design that will not give you sore hands unlike the rest of the dryers.
The unique oval design of the brush helps sin achieving extra lift at the roots and smooth bouncy ends.
It is infused with an advanced Ionic technology that reduces frizz up to 30% and gives you a professional finish.
The nylon pin bristles of the brush are created with Boar technology that effortlessly assists in the process of detangling. 
Since you can dry your hair and style it in one go, your hair receives comparatively less exposure to heat which takes down the chances of any possible heat damage.
It also has an ALCI safety plug that minimises the risk of accidents
Features:
Unique airflow vents
4.25-inch barrel
Reduced heat damage
Saves time
Lightweight
Reduces frizz
Multiple heat settings
ALCI safety plug
Cool tip
BabylissPRO Porcelain Ceramic Carreira Hair Dryer
One of the most important things that will help you style your hair perfectly is having a good grip on the styling device.
When we style our hair on our own, it can be really difficult to find a device that will fit perfectly well on your hands for a seamless styling experience.
My hunt for a hair dryer with a good grip took me to the babylissPro Porcelain Ceramic hair dryer. It has a rubberised finish that makes sure that the device doesn't slip from your hands.
The negative ions that are released from the hair dryer dry your hair in no time and let you style it according to your desire.
It styles your hair with perfection to make it shiny, manageable and bouncy.
You can choose from the six different heat and speed settings to achieve your desired style. It comes with an extra narrow concentrator nozzle and a removable filter.
Features:
6 heat settings
6-speed settings
1900 watts
Ionic and Porcelain Ceramic technology
9 ich professional power chord
Rubberised finish for better grip
Reduces static
Cold shot button
Remington Damage Protection Hair Dryer
If you have damaged hair that has already been subjected to a lot of heat styling, hair colouring and chemical treatments, you must be apprehensive about using more heat tools.
This hair dryer is suitable for damaged hair that doesn't wanna go through further damage.
It has an advanced coating technology that protects your hair 3 times more than a regular hair dryer during exposure to heat.
It also comes with a proprietary micro conditioner technology that makes sure that your hair remains healthy.
The unique combination of ceramic, ionic and tourmaline technology gives you a seamless drying and styling experience to make your hair smoother, frizz-free and healthy.
You can select from the three heat settings and the two-speed setting to do any of your favourite styles.
The cool shot button in the device makes sure that your style is long-lasting and firm. You do not have to worry about dirtying the hair dryer since the air filter can be detached to clean.
If you are looking to have a straight sleek look you can opt for the concentrator. However, I wanted to make my fine hair voluminous and bouncy so I went with the diffuser.
Features:
Ceramic, ionic and tourmaline technology
Three heat settings
Two-speed settings
Cold shot button
3 times more heat protection
Includes a diffuser and a concentrator
Removable filter
Hang loop
Micro conditioners
Dyson Supersonic Hair Dryer
Dyson is well known for its easy-to-use professional-grade hair styling tools.
If you are looking for luxury hair styling equipment and are willing to splurge on one, this one would be a great option.
Priced at around 459 dollars, this hair dryer uses air multiplier technology to produce a high-velocity jet of controlled air to quickly style your hair to perfection.
You can choose from the three-speed settings, low, medium and high to achieve your desired style.
There are also four different heat settings that can be adjusted according to the texture of your hair.
This is one of the easiest hair styling tools that I have used and it has given me professional-grade high-quality results.
The 82º F cold shot helps to set your hair in place after drying and styling it.
This special limited edition kit is just perfect for gifting purposes and it comes with a 1.4 inch round brush, a detangling comb, a non-slip mat and a storage hanger.
This hair dryer comes with different attachments that can be fixed on the device magnetically that makes things super convenient for you.
The smoothing nozzle helps in giving you a sleek natural finish, the diffuser helps in naturally drying your hair and reduces frizz.
If you are looking to do some styling, you can opt for the styling concentrator to get some focused hair that helps you achieve your desired style.
The Dyson supersonic hair dryer can self regulate the temperature to prevent any heat damage.
Features:
Fast drying
Intelligent heat control
Cold shot
Includes round brush, detangling comb, non-slip mat and storage hanger
Magnetic attachments
Includes smoothing nozzle, styling concentrator and diffuser
Gentle air attachment
4 heat settings
3-speed settings
Air multiplier technology
Reduces static
Conair 1875 Watt Ionic Ceramic Hair Dryer
If you have a tight budget and are looking for an affordable dryer that can help your style fine hair, this is a great option.
Priced at $27.83, this dryer can give you smooth results and almost salon-like results.
The Conair 1875 watt Ionic Ceramic Hairdryer is infused with a unique Tourmaline Ceramic technology.
The infrared heat generated by the dryer can quickly dry your hair and make your hair manageable and frizz-free.
This dryer also guarantees to make your hair shinier and frizz-free, thanks to the Ionic technology that neutralises the positive charge on the frizz to neutralise it.
This also gets rid of any static electricity on your hair to make it shiny.
You do not have to worry about the device overheating due to a clogged air vent. It is equipped with a hinged filter that lets you keep the device clean and dust-free.
After the dryer is turned off and the device is cooled down, just remove the unhinged filter and clean it before putting it back.
You can choose from the three different heat settings and the two different speed settings to customise the device according to your hair texture and styling needs.
You can also select from the concentrator or the diffuser attachments to do sleek smooth styles as well as bouncy voluminous curls.
Features:
Quick and powerful styling
3 heat settings
2-speed settings
Includes concentrator attachment
Includes diffuser attachments
Unhinged filter
Economical
Reduces frizz
High torque motor
Cool shot button
5.5 feet cord
Protects hair from heat damage
These were some of the best hair dryers for fine hair. These products do not overheat your hair but help dry it with minimal heat.
Fine hair is more prone to dehydration and damage, so you must choose the right products like a ceramic or ionic dryer to keep it protected.
A good hair dryer for fine hair also comes with a cool shot button to help control frizz and moisture loss.
Also Read:
The difference between ceramic and ionic hair dryer
Best organic shampoo for fine hair
Best curling wand for fine hair
Best hair extensions for fine, thin hair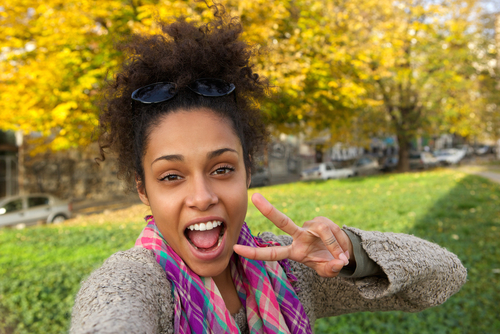 Helen is committed to bringing you the latest popular hairstyles, hair care tips, and hair-related products. You can check more of her work on besthairlooks to find fashion inspiration, product reviews, tutorials and more!