We have all made our own DIY hair care mistakes at least once in our lives.
Be it DIY bangs or hair colour at home gone wrong, it usually takes time to reverse these damages that we have inflicted upon ourselves.
A hair colour remover is one of my favourite products ever.
Love changing your hair colour often? Messed up your at-home hair dye? You should try the best hair color remover for black and dark hair. 
Related: How to remove red hair color
Related: Best hair dye removers for all hair colors
This is an amazing product that lets you switch colours and get back to your natural hair colour easily.
A hair colour remover removes any artificial colour from your hair strands by penetrating deep into your shaft.
The best part about it is it only causes very minimal damage to your hair and it retrieves your exact natural hair colour.
| | | |
| --- | --- | --- |
| Hair Color Removers For Dark Hair | Best Feature | Noteworthy Ingredients |
| Colour X-change Phase-out Gentle Dye Decolouriser Hair Mask | Vegan and Cruelty Free | Ascorbic Acid, Bentonite, Xanthan Gum, Polyquaternium-10 |
| Colour B4 Extra Strength Hair Colour Remover | Ammonia and Bleach-Free | Aqua, Citric Acid, Cetearyl Alcohol, Hydroxyethylcellulose, Cocamidopropyl Hydroxysultaine, Glycerin |
| L'Oreal Paris Effasol Colour Remover | Removes Permanent Hair Dye | Ammonium Chloride, Cellulose Gum, Sodium Lauryl Sulfate |
| Colour Oops Regular Strength Hair Colour Remover | Conditions Dry Hair | Aloe Vera And Soy Protein |
If you have naturally dark hair like me, you might have your apprehensions about a hair colour removers ability to strip colour from your hair and bring your hair back to the natural colour. 
But we have tried and tested the below hair colour removers to list some of the best hair colour removers that you can use on your dark or black hair.
Hair Color Remover For Black And Dark Hair
Colour X-change Phase-out Gentle Dye Decolouriser Hair mask
The colour x-change phase-out gentle dye decolouriser + hair mask is a great product for removing semi-permanent hair colour.
This product is similar to a leave-in conditioner. You can literally remove your hair colour in your sleep.
Simply apply the product to your coloured hair before sleep and leave it overnight and rinse it in the morning.
The deep conditioning treatment provides intense nourishment to your coloured and chemically treated hair.
It is enriched with a host of natural ingredients like argan oil, avocado, coconut oil, olive oil and shea butter. 
It has a gentle formula and is free of harmful ingredients such as sulfates, parabens, formaldehyde donors and bleach.
The two products that come in the package should be mixed together to get a jelly consistency. The product is also 100% vegan and cruelty-free.
How to use:
Fill 4 ounces of water in a non-metallic bowl. 
Mix the crystals in the water and stir it until it reaches a gel consistency. 
Wash your hair and towel dry it. 
Apply the gel evenly on your hair and then put a processing cap over it. 
Leave it for a minimum of eight hours or overnight and rinse off in the morning.
Colour Oops Regular Strength Hair Colour Remover
This is one of the most popular hair colour removers. The hair colour remover is enriched with the goodness of aloe vera and Soy protein.
If you are someone who has extremely dry hair like me but still wants to use a hair colour remover, this is a great option.
This hair colour removes and gives your hair some intense moisturisation while colouring your hair.
The aloe vera provides nourishment to your hair and removes scalp irritations while stimulating hair growth.
You only need 20 minutes to remove your hair colour using this hair colour remover. It shrinks the dye molecules on your hair strands to remove the colour.
The product is free of harmful ingredients such as bleach and ammonia.
The product is especially helpful if you think that your hair colour is a dark colour or black.
It helped in removing both permanent and semi-permanent hair colour without dehydrating your hair.
It is important to do a patch test to make sure that you won't have any negative reactions such as skin irritations or inflammations.
You can also recolour your hair right after removing your existing hair colour using this product.
How to use:
Pour the contents from the bottle into the applicator bottle.
Mix them well by shaking for 30 seconds and cut the applicator cap tip.
Spread the product evenly on your clean and dry hair and massage it after wearing gloves until it saturates well.
Use the cap to cover your hair and leave it for a maximum of 20 minutes. Apply shampoo using warm water and rinse your hair for about 20 minutes. You have to shampoo it and rinse it for about 5 minutes.
Colour B4 Extra Strength Hair Colour Remover
This hair colour remover has been the favourite of celebrities like Katie Price.
This product claims to be a 100% natural hair colour remover that helps in effectively getting rid of multiple colour applications on your natural hair.
This works really well on dark hair colours including red and black colour. This product gets rid of both permanent and semi-permanent hair colour and even colour buildup.
The Color B4 remover is a great product for beginners who have coloured their hair for the first time.
You can immediately recolour your hair after using this product since the conditioning buffers make sure that there is no re-oxidation.
The pack comes with an activator, a remover, a conditioning buffer, a pair of gloves and an instruction manual.
How to use:
Do a patch test before using the product. 
Mix the components of bottle A and bottle B and shake well for about 60 seconds. 
Divide your hair into four sections and apply the product all over your hair. 
Make sure that your hair is completely saturated with the product. 
If you have long hair, you might need two packets. 
Cover your hair with a cling wrap once you apply the product and leave it on for 60 minutes.
Rinse your hair after that for up to 5-10 minutes. 
Apply half the contents of bottle C and rinse it for about 5 minutes. 
Repeat the process with the rest of the product.
L'Oreal Paris Effasol Colour Remover
This is one of the most effective hair colour removers available in the market. It removes any artificial hair colour on your hair including buildup and muddy-looking tints.
The product creates foam and covers your hair to deliver an even tone.
You can use it just like you would use a shampoo. If you are looking for a hair colour remover that will bring your hair to its original colour, this is not the right option.
It doesn't bring your hair to its original colour but it makes it lighter.
This product is enriched with moisturising abilities that help in conditioning your hair while removing your hair colour.
How to use: 
Empty the contents into a non-metallic bowl or a plastic applicator.
Add warm water or cream developer and mix it well.
Start applying the product to your clean and dry hair.
Make sure to start applying at the areas which have the darkest colour.
Do not apply the product to your new natural virgin hair. If you only want to remove the hair colour from a specific area, use a brush to neatly apply the product.
But if your goal is to remove the colour from your entire hair, work the product as a shampoo.
Do not massage your scalp while this product is on your hair. Once your hair reaches the desired base, rinse thoroughly and towel dry.
You might have to do a second application if you notice spotty areas where colour is still deposited.
Once you have successfully removed the colour, you can follow up with a shampoo and towel dry your hair. 
How do I Remove Hair Color from Black and Dark Hair
If you want to remove your hair color from black hair evenly and effectively, try these tips:
Go to a professional
It is always recommended to do a hair colour removal process from an experienced colourist so there is no room for errors.
The process may be complicated enough for you to do it yourself or get it done by someone who is not experienced in it.
Ditch the harsh chemicals
Look for hair colour removers that are gentle on your hair and provide some amount of hydration.
It should not contain harmful ingredients such as ammonia and bleach that might cause damage. 
Always do the ends first
You should also make sure that you start the hair colour removal process from the ends.
Artificial colour is difficult to remove from the ends of the hair since they are much more porous than the other parts of your hair.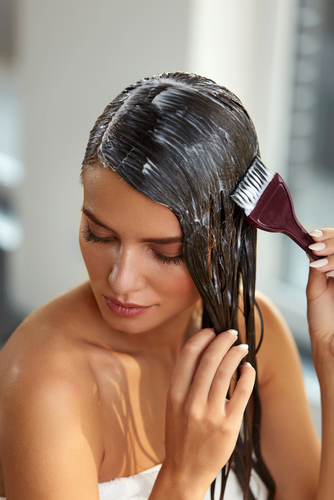 Apply the remover evenly on hair
You should also make sure that the hair colour remover is evenly distributed throughout your hair so the end result doesn't look uneven and you leave patches of colour on your natural hair colour. 
Hydrate your hair afterwards
Always use a hydrating mask post hair colour removal to make sure that your hair gets the much-needed nourishment after the chemical process.
These were some of the top hair color remover for black and dark hair.
It's more difficult to remove dark hair color as these hair textures can have a high porosity.
This leads to better absorption of hair dye into the cortex of the hair strands.
So these hair color removers are powerful enough to penetrate deep into your hair and remove the color. 
Also Read:
Best shampoo for balayage hair
Best dry shampoo for colored hair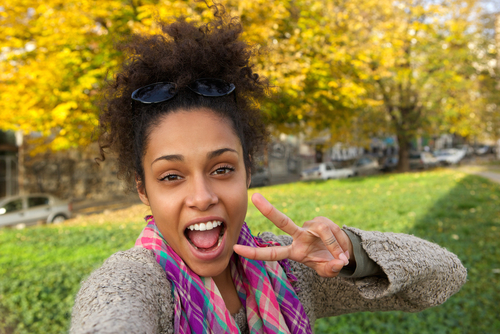 Helen is committed to bringing you the latest popular hairstyles, hair care tips, and hair-related products. You can check more of her work on besthairlooks to find fashion inspiration, product reviews, tutorials and more!