Flat Irons have helped in revolutionizing hairstyling. I no longer have to visit a salon or get a stylist.
With the help of a flat iron for natural hair, I can get my coily, 4c hair straight and smooth in minutes.
You can also easily style your hair at the comfort of your home with the help of this amazing tool.
As there are so many different flat iron for natural hair available in the market and sometimes it can be confusing to choose the right one for yourself.
Related: Best Flat Iron For Beachy Waves
Related: Best Hair Straightening Oil
Related: Best Electric Hot Combs For Natural Hair
How I Selected The Best Flat Iron For Natural Hair?
I reviewed these flat irons with help from my team and rated them on a scale of 1-5. Some of the most important factors I considered while selecting the best flat iron for natural hair are:
Ionic technology– The most important job of a hair straightener is to make your hair smooth and sleek. So ionic technology is something you should consider while selecting one for your hair type.
Heat settings– Heat damage caused due to hair straighteners are inevitable and can be tackled to an extent using heat protectant products.
Plate material– Some hair straighteners plates are made up of materials that cause less damage.
Fast heating – It is also important to choose hair straighteners that straighten quickly so you do not have to run it over and over your hair.
Top Flat Iron For Natural Hair 2021
ChiLava Ceramic Hairstyling Iron
I was really excited to get my hands on this one because it has floating ceramic plates made up of volcanic lava.
This is really good for your hair because volcanic lava contains some of the natural heat-conducting materials found in the earth.
So they combined modern ceramic technology and natural heat-conducting trials to create this amazing tool that will give you great results.
The volcanic plates are infused with minerals that will help in strengthening your hair. You can use it in a lower heat setting and still get consistent results.
I was a little skeptical about combining my coarse hair with the low heat setting but it gave me amazing salon-like results.
It glides smoothly over your hair even if it has a coarse texture and helps in reducing damage to a great extent.
It is a very lightweight and durable device which made it easier to use it. This is a very safe device that shuts off automatically when not in use.
Pros:
Durable
Quick and consistent heating
Plates made up of volcanic lava
Lightweight
Suitable for coarse hair
Strengthens hair
Hydrates hair and makes it shiny
Automatic shut off
Cons:
Remington Pro Ceramic Pearl Flat Iron
I selected the Remington Pro ceramic Pearl flat Iron as it comes with 1-inch floating plates that glide smoothly on your hair.
I found it rather rather easy to use and contains 8 times more ceramic than other ceramic straighteners which made my hair less frizzy.
This high-performing hair straightener gave me fine results in no time, thanks to the high heat settings.
This is another flat iron with unique ceramic plates. They are infused with crushed pearl extracts that enable quick and effective styling.
Although they claim that you only have to pass it through your hair once to get good results, it wasn't the case for me.
However, it was easy to use and I straightened my hair in no time. The product claims to cause less heat damage to your hair.
It also has a 60 minutes auto shut-off feature that makes sure that the product gets automatically turned off if it has not been used for more than 60 minutes.
Pros:
Digital control
LCD temperature display
Auto shut off
Hinge lock
Swivel lock
15-second heat-up
Pearl infused ceramic plates
Quick styling
Won't snag hair
Cons:
BabylissPRO Nano Titanium Straightening Iron
This is a lightweight and ultra-thin flat iron that is so comfortable to hold while ironing your hair.
This also has wide plates that allowed me to work on wider sections of hair while straightening.
I could straighten my hair with this one really fast and it gave me really good results.
This straightener's specifications are available in multiple widths of 1 inch, 1.5 inches, and 2 inches.
It also comes with smooth titanium plates that avoid corrosion and conduct high heat.
The titanium plates heat up and cool down almost instantly. The best part about this is that there is a wider choice of heat settings.
You can choose from up to 50 heat settings that go up to 450!
And of course, the design is beautiful with a slim body and an attractive blue colour.
Pros:
Thin body
Lightweight
Wide plates
Wide choice of heat settings
Makes your hair shiny
Quick
Available in 3 plate sizes
Cons:
Amika The Antidote Silk Wrap Styler
My search for a hair straightener that will tackle my damaged hair took me to The amika Antidote Silk wrap styler.
I bought it specifically as it uses nanotechnology to make your hair straight, sleek and shiny.
If you have dry and damaged hair that is caused by broken amino acid chains, this nano Silk plated will help in repairing your hair.
What impressed me was how the flat iron for natural hair was quickly shifting through various heat settings and getting rid of frizz.
It is important to use tools that are gentle on your hair when it is damaged like this straightener that is very gentle on my hair.
It has an automatic shut-off option so you won't have to worry about safety issues.
One thing that I really loved about this device is the sound alerts that it makes to let you know that it's ready to use and when it is getting switched off.
Pros:
Even distribution of heat
Suitable for fragile hair
Automatic shut off
Sound alerts
Nano- Silk plates
Dual voltage
Digital interface
Cons:
Lucea 1" Professional Flat Iron
This is the flat iron that worked best on my coarse wavy hair.
I was surprised by how smooth and sleek my hair looked after using the Lucia styling and straightening flat iron.
It is also a beautifully designed device with a white body and rose gold accents.
The straightener combines T3 Rapid HeatIQ Technology that enables you to style your hair quickly.
This device is also equipped with a smart microchip that helps in minimizing heat fluctuations.
You can choose from nine different heat settings to find the best combination for your hair type and texture and it remembers your heat settings.
Pros:
Quick straightening
Contains smart microchips
Even heat distribution
Makes your hair sleek and shiny
Cons:
Does not show the temperature settings
Expensive
Revlon Copper Salon Straightener
I am a fan of Revlon hair tools so I was really looking forward to using this one.
This Revlon straightener is made up of Copper ceramic plates that heat up easily and reduce breakage.
If you are prone to a lot of frizz, you could opt for this one. I noticed a visible change in the amount of frizz in my hair.
This is also a great option for people with colored hair but make sure that your temperature settings are below 400°.
The device heats up within 10 seconds of turning it on and has a smart heat memory system that remembers your heat settings.
It has long plates that provide wider coverage, this is really helpful for people with long hair since it helps in speeding up the styling process.
My hair was shiny and smooth and did not cause the usual amount of breakage after using this hair straightener so I am really impressed with this one.
Pros:
Long plates
Wide temperature range
Value for money
Smart heat memory system
Reduces frizz and breakage
Cons:
FHI Heat Platform Ceramic Styler
This hair straightener comes in four different plate sizes like ½ inch, 1 inch, 1 ¼ inch and 1 ¾ inch.
This is a professional-grade hair straightener that offers various heat settings from 150° to 450°.
I used the straightener with ½ inch plates that helped me create smooth waves on my hair.
You can also try other styles like curls and straight sleek hair with this device.
The device has a 12-inch swivel cord and comes with a hang-up hook. It automatically shuts down after 1 hour of not using it so there is no room for hazards.
Pros:
Compact
Perfect for short hair and baby hairs
Multiple heat settings
Automatic shut off
Available in multiple plate sizes
Cons:
Might not work on coarse hair
Babyliss Porcelain Ceramic Straightening Iron
Babyliss makes some of the best hair styling products so I had a lot of expectations with this product.
And they definitely did not let me down. One of the best features of any hair straightener or styler is to tame coarse, wavy or curly hair with minimal damage.
It comes with a comb that grabs and organises every inch of your hair to give neat results. The comb is detachable and helps in reducing static.
The high heat settings that the device offers only causes minimal damage to your hair as compared to other similar products.
This straightener gave me the best professional-quality results that lasted long. It is also much easier to handle than the rest of the flat irons in the list because of its curved ergonomic design.
Pros:
Comes with a comb attachment
Suitable for wavy and curly hair
Ergonomic design
Salon quality results
Minimal damage
Dual voltage
Porcelain Ceramic plate technology
Cons:
Gets really hot and could cause burns
If you are looking forward to investing in a hair straightener or thinking of changing your existing one, I hope my reviews helped.
You can check out this list to know more about some of the best ones available in the market.
Also Read:
Best hair dryer for straightening hair
How to choose a hair straightener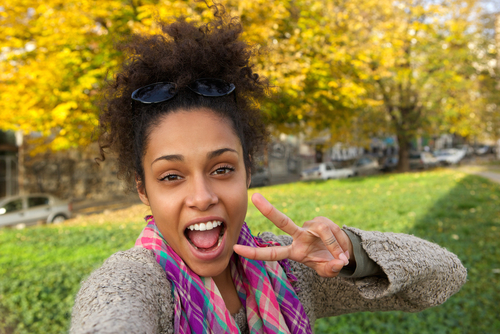 Helen is committed to bringing you the latest popular hairstyles, hair care tips, and hair-related products. You can check more of her work on besthairlooks to find fashion inspiration, product reviews, tutorials and more!
8 Best Flat Iron For Natural Hair 2022 | Best Hair Looks
The best flat iron for natural hair can leave curly Afro hair smooth and straight without any chemical treatment. The BaBylissPRO Nano Titanium Ultra-Thin Straightening Iron is suitable for all natural hair textures.
Product SKU: M422OH4B2
Product Brand: BaBylissPRO
Product Currency: USD
Product Price: $149.99
Price Valid Until: 2022-06-11
Product In-Stock: InStock