Depilatory creams are becoming increasingly popular as one of the most painless ways of hair removal. Check out which is the best facial hair removal cream to get rid of unwanted peach fuzz today!
Shaving and waxing are great for removing body hair. But are they good for your face? These hair removal methods can be harmful in the long run.
Using heated wax strips or threading to remove eyebrow or upper lip hair can be very painful. And shaving just leaves red bumps and ingrown hair. So a good facial hair removal cream comes very handy!
These creams contain chemicals that dissolve the natural protein or keratin bonds on the strands, and loosens them up enough that you simply wipe these tiny hairs off.
It can still get a bit scary to find out which cream is best for your face, especially if you have delicate, sensitive skin.
What are the pros and cons of using a facial hair removal cream?
It can be challenging to find the perfect facial hair removal cream that worlds well as it can be less effective when you compare it to electrolysis or epilating.
However, there is an equal number of advantages and disadvantages of using such products.
The pros include-It is not only convenient as it takes just a few minutes to apply and rinse off but it is quick, painless, and also economical.
It has also proven to be effective when reaching for harder places in the face. In terms of cons: Some women have complained of redness and soreness after applying.
But then again it depends on skin sensitivity too. Another disadvantage is that it may not last very long and it has a strong and unpleasant smell and odor.
Can facial hair removal cream get rid of hair permanently?
While it is the most quickest and convenient solution for many, they are not long-lasting simply because they do not remove hair follicles.
So, if you would like a permanent solution, then you can opt for other kinds of hair removal methods.
But they are more expensive such as waxing, epilator, laser hair removal, and electrolysis which do target reducing amount of hair growth and thickness by removing hair follicles.
However, you will need regular appointments along with a follow-up to get your desired results.
Related : How to hair wax for female
Related: Best hair vacuum clippers
Related: Best laser hair removal at home
Top Facial Hair Removal Cream 2022
| | | |
| --- | --- | --- |
| Facial Hair Removal Creams | Best For | Link |
| Nair Hair Remover Moisturizing Face Cream | Normal Skin | Visit Amazon |
| Sally Hansen Creme Hair Remover Duo Kit | Black Skin | Visit Amazon |
| Surgi-Cream Facial Hair Removal Cream | Coarse, Thick Hair | Visit Amazon |
| Acorelle Hair Removal Cream | Natural, Organic Formula | Visit Amazon |
| Avon Moisturising Facial Hair Removal Cream | Sensitive Skin | Visit Amazon |
| Olay Smooth Finish Facial Hair Removal | Upper Lips | Visit Amazon |
| Nad's Facial Hair Removal Cream | Best Budget-Friendly Cream | Visit Amazon |
| NEUD Natural Hair Inhibitor Cream | Permanent Hair Removal | Visit Amazon |
Nair Hair Remover Moisturizing Face Cream
Best Rated Facial Hair Removal Cream
Nair is one of the most popular hair removal creams out there. In fact, it's so popular that "Nairing" is a verb now, much like "Googling".
So we're not surprised they have a product for facial hair removal. And it's a fantastic product at that!
The cream gives you a thorough and painless hair removal in just minutes. And it's completely safe to use on your facial skin.
We also liked the inclusion of nourishing ingredients like sweet almond oil that helps add moisture to skin and protects it further.
This facial hair removal cream does contain mineral oil and fragrance. So we don't suggest it for people with very sensitive skin.
You can use this cream for your upper lip, chin, and eyebrows. While this Nair cream comes with a spatula, we find it much easier to use a Q-tip to apply the cream on the brow area.
Sally Hansen Creme Hair Remover Duo Kit
Best Facial Hair Removal Cream For Black Skin
If you're worried about the after-effects of using a facial hair removal cream, this Sally Hansen product helps you rest easy.
The cream comes with a free aftercare lotion that helps calm your skin down and leaves it soft and nourished.
You can find natural ingredients like vitamin E, willow bark extract, and pumpkin seed extracts in the formula that help protect your face from inflammation and dryness.
The Sally Hansen Facial Hair Removal cream is also very effective. In just five minutes, you'll find your face rid of unwanted facial hair.
It's also dermatologist-recommended, so you can use it on sensitive skin too. What we liked most about this collagen-enriched product is that it helps reduce further hair growth too.
Sally Hansen also makes wax strips for removing facial and body hair. So you can check them out too.
Surgi-Cream Facial Hair Removal Cream
Best Facial Hair Removal Cream For Coarse Hair
A lot of people have thicker, coarser, and darker facial hair than others. And this can cause a lot of embarrassment, especially if you're a woman.
Sometimes, facial hair can get thicker and coarser as we grow older too. If this is the case with you, the Surgi Cream might be the right choice.
It's super-effective formula helps remove facial hair in just four-six minutes of application. What we liked most while using this cream was it didn't smell so bad.
A lot of facial hair removal creams leave behind a slight chemical smell. But not this one! It also has a very affordable price tag.
Surgi Cream comes with a gliding tool to make the application of the product on the face easier.
Acorelle Hair Removal Cream
Best Natural Facial Hair Removal Cream
If you haven't used facial hair removal creams before, it can look scary to put those chemicals on your face. A lot of them are dermatologically-tested and absolutely safe for even sensitive skin.
But if you've still got doubts, try the Acorelle Hair Removal Cream. It's a natural depilatory cream that comes with a safe, organic formula.
The chief ingredient here is a complex blend of oils such as neem, sesame, and boswellia serrata. These help remove facial hair without hurting the skin.
This cream also helps prevent inflammation and removes any redness or irritation. You'll find no unpleasant chemical smell here either as most ingredients are plant-derived.
If you want that extra care, Acorelle makes an excellent aftercare lotion as well.
Avon Moisturising Facial Hair Removal Cream
Best Facial Hair Removal Cream For Sensitive Skin
One of the biggest doubts in people's mind concerning facial hair removal creams is how safe they are on sensitive skin.
So it's good to see a product that helps put these doubts at rest. The Avon Moisturizing depilatory cream is very gentle and very quick.
It takes only 2-3 minutes to get rid of facial hair. And it also contains hydrating ingredients such as aloe vera and meadowfoam oil that lock moisture in the skin.
We liked how it came with an easy to use nozzle that lets you carefully apply the cream on upper lips, chin, and other parts of the face.
Olay Smooth Finish Facial Hair Removal
Best Facial Hair Removal For Upper Lips
The Olay Smooth Finish Cream is one of the top facial hair removal creams out there. This depilatory cream is gentle and effective at the same time.
It comes with a skin-guarding balm that helps protect sensitive skin from harm. The cream takes about 8 minutes to work and leaves your face hairless without any pain, redness, or irritation.
If you cannot wax your upper lips region due to acne medication or any, then this cream is a good alternative.
The only thing we were disappointed about is the price. It's a bit expensive, and while it's a good product, it's not extraordinary enough to justify the huge price tag.
Nad's Facial Hair Removal Cream
Best Affordable Facial Hair Removal Cream
The issue with most facial depilatory creams is that they can be quite expensive. So this product by Nad's is a good, economical alternative.
You have to leave this cream on for just four minutes for it to get to work. And it also contains calendula oils that help leave your skin soft and soothed.
We also liked how this product is cruelty-free. So that's another win for Nad's.
While the company claims this hair removal cream is perfectly safe for sensitive skin, we suggest you do a patch test before application.
Also, the effects of the cream last for only a week. So if you want long-lasting hair removal, you can check out Nad's facial wax strips that give you facial hair-free skin for upto 8 weeks.
NEUD Natural Hair Inhibitor Cream
Permanent Hair Removal Cream For Face
We should clarify that this isn't a hair removal cream at all. But rather something that can be used with a depilatory cream if you want permanent hair removal.
The Neud cream is a natural inhibitor for hair growth. If you massage it onto the skin, it claims to penetrate till your hair follicles, deactivating the growth cycle.
It's made of natural, plant-derived ingredients and has a pleasant fragrance. All you have to do is apply it onto freshly shaved or waxed skin, or after you've washed off any depilatory cream.
A lot of users suggest waiting at least six weeks for the results to kick in.
Which cream is best for removing facial hair?
After looking at several parameters like price, formula, safety, and effectiveness, we've decided that the Nair Hair Remover Moisturizing Face Cream is the best cream for removing facial hair.
The Nair Hair Remover Moisturizing Face Cream is the best cream for removing facial hair. It has a very effective formula that works in just five minutes. The facial hair removal cream also contains sweet almond oil that keeps the skin soft and protected against irritation or redness. The Nair Hair Removal face cream also comes with an affordable price tag.
Every hair removal method has its pros and cons. But using a good facial hair removal cream is one of the best.
You don't have to suffer the pain involved in waxing or threading. Not to mention the redness left behind by hot wax.
It's a better option than shaving as well as you might nick your precious face while using a razor. And depilatory creams don't have all those risks involved.
Choosing the right cream is important however. Always pick one that suits your skin and don't leave it on for more than the specified time.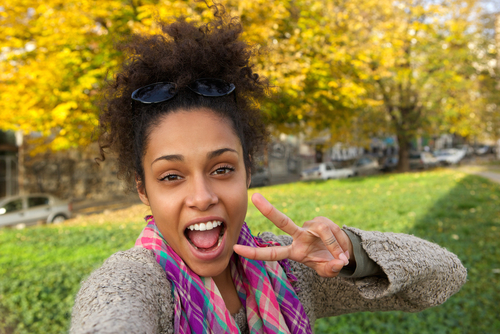 Helen is committed to bringing you the latest popular hairstyles, hair care tips, and hair-related products. You can check more of her work on besthairlooks to find fashion inspiration, product reviews, tutorials and more!