Hair straightening is a tedious process that could even cause accidents and burns.
Using electric hot combs for natural hair can simplify the process of hair straightening by eliminating the flat iron and using a heated comb. 
Related: Best Hair Dryer For Curly Hair
Related: Best Detangling Brush For Curly Hair
Related: Best Hairsprays For Curly Hair
The heat from the comb manipulates your hair texture to make it smooth and sleek in no time.
This tool is extremely helpful for people with natural hair who find it difficult to use a flat iron on their coarse, voluminous hair. 
I have curated a list of some of the best electric hot combs that you can use on your natural hair to get smooth straight locks.
Top Electric Hot Combs For Natural Hair 2021
Andis High Heat Press Comb
I selected this comb first as Andis is well known for creating excellent tools for natural hair and this one did not let me down.
They have been creating different hot combs for years now and this electronic comb is the latest in their kitty.
I was impressed by how the comb is made up of 24k gold and high-quality ceramic coating that straightens your hair and makes it look sleek.
The gold conducts heat quickly and the ceramic helps in being gentle on your hair.
I found the build makes it a durable product and you can use it for extended periods.
One good thing about the comb is that it is wide-toothed. It helped avoid any pulling or tangling while I was brushing my hair.
This is a great choice if you are looking for budget-friendly options.
You can choose from 20 different heat settings to get your desired look.
It is also infused with advanced technology including the heat recovery system that maintains the heat levels in the comb.
Pros:
Budget-friendly
24k gold brush
Wide toothed
Auto shut off
Dual voltage
Safety indicator
Comes with warranty
Cons:
Inconvenient power button
Gold'n hot professional styling comb
The Gold'n hot professional styling comb is similar to the Andis high heat press comb.
This is another great budget-friendly option with a 24k gold comb head.
I could quickly style my coarse hair with this electric comb.
Since gold is a good conductor of heat, it gets heated up in 30 seconds and the heat is divided evenly over the comb.
The tiny god particles transfer from the comb to the hair to make it more moisturized and shiny. 
What really helped me with this tool is the wedge-shaped teeth that enabled me to cover even the tiniest and the most remote hair on my head precisely.
Its temperature settings range from 200°F to 500°F.
The flexible temperature control mechanism also helped me choose the right settings according to my hair type.  
Pros:
lightweight
Made up of 24k gold
Adjustable temperature settings
8 ft swivel chord
Ideal for all hair types
Wedge-shaped teeth
Budget-friendly
Ergonomic design
Cons:
Does not automatically shut off
No dual voltage
Sorlakar Hot Comb
This electric comb is made up of ceramic that evenly distributes heat over your hair to make it smooth and manageable.
The ceramic also heats up quickly and only takes about 20 to 30 seconds.
I was able to handle this tool very easily because it has an ergonomic design that gives you a good hold.
The comb comes with a plastic case that helps in avoiding any accidental burns that might occur.
You also get two sectioning clips with it which will help in easily styling your hair.
Another thing that really made it easy to use this tool is the one-button control system.
You can easily change the settings of this electric comb by pressing and holding the button for three seconds.
My scalp's a bit sensitive,  so I loved how the lightweight device has very soft teeth that will be gentle on your scalp. 
You can choose from three different colours including black, gold and pink.
Pros:
Lightweight
One button control
Available in three colours
Includes and plastic case
Includes sectioning clips
Ergonomic
Evenly distributes heat
Cons:
Conair Hype Hair straightening comb
The Conair straightening comb comes with a gold plated head that gives you long-lasting hairstyles. 
It is gentle on your hair and does not cause any injury or accidental burns on your scalp.
This is one of the best hot brushes that I have used on my coarse natural hair.
It has a gold anodized comb that made my hair look shiny and polished.
The turbo heat feature helped me style my hair quickly but make sure to not use it often since it could cause heat damage.
It is specifically created to cater to coarse natural hair so you can definitely expect smooth results.
I usually use this tool for small touch-ups in between salon visits.
Pros:
30 heat settings
Heats up in 30 seconds
Cold anodised plates
Turbo heat technology
Automatic shut off
Gold anodised comb
Cons:
Controls are not placed strategically
Terviix Electric Hot comb
Many times, I have burnt my skin or caused minor injuries while using a hot comb so I was on the lookout for something that will protect my skin in the process.
This electric hot comb comes with a removable anti-scald shield that protects your scalp and skin from such injuries.
This device is not just suitable for coarse hair but can also be used on other hair textures, thanks to the multiple heat settings.
The comb is also infused with nourishing ingredients like Argan oil and keratin that moisturize your hair and make it shiny. 
This helps in minimizing the hair damage caused by the heat and also assists in removing static electricity on the hair. 
It is a multi-use product that can be used on your wigs and even mustaches.
I loved the pink body of this hot comb and it delivers high-quality performance while protecting your skin.
If you are a clumsy person like me, you should definitely go for this one.
Pros:
Protects skin from burns
Contains argan oil and keratin
Automatic shut off
Dual voltage
Minimum damage caused
lightweight
Cons:
Secura Hair Straightener Comb
If you are worried about injuring or burning yourself or your hair using these hot combs, you should know about the Secura Hair Straightener comb.
This is one of the safest tools on the list because it is made up of high quality ceramic PTC components that protect your hair against damage while penetrating the heat deep into the hair shaft.
This is also a time-saving device since it only takes up to 40 seconds to reach the first level of heat and about 80 seconds to achieve the highest heat setting.
You can select from six different temperature levels to find the right one for your hair texture and desired style.
It also covers a large partition of hair at a time without compromising on the quality of work which will help you finish styling quickly.
This is a multipurpose tool that not only helps in straightening your hair but also helps in achieving waves or curls.
It has an LED display that gives you information about the settings of the comb.
If you have fragile hair that is prone to a lot of shedding or breakage, this electric comb will help in controlling it to an extent, thanks to the high-quality PTC ceramic heating components.
This is also one of the best looking electric hot combs on the list with a good design made up of high-quality materials.
Pros:
6 gear adjustment
Low heating time
360° swivel cord
Anti-scald structure design
PTC ceramic technology
Adds volume and shine
Cons:
Might take more than one pass to straighten hair
Red by Kiss Hot Styler Pressing Comb
The Red by Kiss Hot Styler pressing comb is also another great option if you are looking for safe hot combs.
It has a 1/ 2 inch wide tourmaline ceramic comb that styles your hair from root to tip.
The tourmaline ceramic comb seals the hair with negative ions that help in locking in the moisture.
When I first saw this small comb, I was doubtful if it would contain my thick hair.
But it definitely grabbed all my hair to give smooth results.
This electric comb removes frizz and makes your hair voluminous and it comes with a safety stand.
Pros:
Two rows of teeth offers better coverage
Safe
Ceramic tourmaline technology
Multiple heat modes
360° swivel cord
Safety stand
Locks in moisture
Cons:
The plastic barrel can get hot
| | | | | | | | |
| --- | --- | --- | --- | --- | --- | --- | --- |
| The Must-have Features | Andis High Heat Press Comb | Gold N Hot Professional Styling Comb | Sorlakar hot comb | Conair Hype Hair Ultra-Hot Hot Comb | Terviix Electric Hot comb | Secura Hair Straightener Comb | Red by Kiss 1/2″ Ceramic Tourmaline Root/Edge Straightener |
| Construction Material | Gold Ceramic | 24K Gold | Ceramic | Gold | Tourmaline | PTC Ceramic | Ceramic Tourmaline |
| Hot Comb Type | Electric | Electric | Electric | Electric | Electric | Electric | Electric |
| Heat Settings | 20 Heat Levels (highest heat of 450°F) | Multiple Heat Levels (highest heat of 500°F) | Multiple Heat Levels (highest heat of 410°F) | 30 Heat Levels (highest heat of 345°F) | 5 heat levels (highest of 450°F) | 6 heats levels | 9 Heat Levels (highest heat of 450°F) |
| Instant Heat Recovery | Yes | Yes | Yes | Yes | Yes | Yes | No |
| Price Range | Less Than $50 | Less than $50 | Less Than $50 | Less Than $50 | Less than $50 | Less Than $50 | Less Than $50 |
These were some of the best electric hot combs for natural hair. You can select the product which is best suited for your hair type.
Natural hair goes through a lot of styling processes. So make sure you don't skimp on the budget and find a quality electric comb.
Also Read:
Best oil for straightening hair
Best hair dryers for straightening hair
Best flat iron for beach waves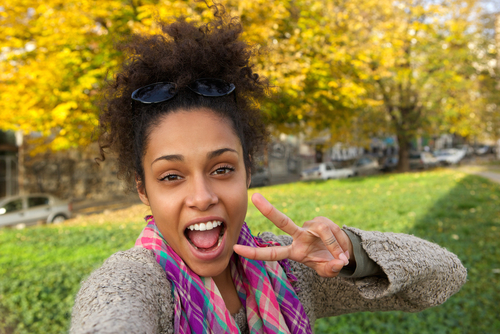 Helen is committed to bringing you the latest popular hairstyles, hair care tips, and hair-related products. You can check more of her work on besthairlooks to find fashion inspiration, product reviews, tutorials and more!