A durag, also known as a do-rag, silky or wave cap, is a cloth used to cover your head. Wearing a durag for waves helps your 360 waves or 180 waves last longer.
It is mainly worn by African Americans as a utility accessory and is also recognised as a cultural symbol.
This is a multipurpose tool that helps in preserving your hairstyles for long periods. 
Related: Best wave grease
Related: How to get waves with straight hair
Durags are a very handy tool that can make life so much easier for you. Some of its benefits include:
Helps in maintaining waves
controlling your hair during physical activities 
improving hair texture
Helps in maintaining braids
Helps in hair straightening
Protects hair from sun damage
Protects hair from helmet damage
Keeping your hairstyles
If you'd like to know more about them, read on to get more insights about their history, types of durags and the best durag for waves ones available in the market. 
History of Durag
The durag was first used as a tool to identify African American enslaved people or to indicate the low social strata of a person. But eventually, the symbolism started to change around the early 1900s.
Through the 1980s, people started using the durag as a hair accessory that would keep their hair in place.
The popularity of hairstyles like waves and kinky hair made the durag a convenient staple for black men. 
Today, the durag serves various purposes and is a very practical tool that plays a huge role in maintaining certain hairstyles. A durag for waves, for example, helps keep your 360 waves in place. 
Types of Durag
When buying a durag, you can choose from various fabrics that will give you amazing results.
All the fabrics eventually serve the same purpose and functionality. Let us look at some of the most popular types of durags:
Velvet- A velvet durag usually has velvet on the outside and satin on the inside. This is a primary choice for people who are trying to get 180 waves and 360 waves.
Velvet Durags are best suited for winters and they give you a luxurious look. These Durags usually have a smooth and soft finish. They come with extra-wide strings that are really comfortable to use.
Silk- Silk durags are useful in laying down your hair. They are smooth to touch and are good for hair that is prone to breakage. These are made of woven silk material.
Polyester – These durags look similar to silk durags but they are made out of polyester. This is one of the cheapest types of durags and is lightweight, shiny and very easy to use.
These durags are also available in a mesh variant which is more breathable than other fabrics. They are also suitable for daily use.
Satin- Satin durags are the best for your hair because it makes a smooth surface for your hair and it reduces friction.
This is why a lot of people, especially with curly or coarse hair, use satin pillowcases.
This fabric also helps in retaining moisture on your hair which is very important when you are looking to build waves. 
Top Durag for Waves 2021
Snatched Flames Velvet Durag with Long Straps
The first one on our list is the Snatched flames velvet durag premium quality wave cap. If the quality of the fabric is of utmost importance to you, you will not be disappointed with this one.
This durag is made with the highest quality materials. The elastic nature of the durag lets you stretch it around your head and fix it firmly.
Unlike other durags, this one has a slightly shorter tail which might be an issue to some.
One drawback of this durag is that if you want the velvet side outwards, there will be a line on the middle of your head.
This durag is extremely comfortable if you are looking for something to wear when you are sleeping. The is also a great piece for pairing with your outfits.
This durag has one of the best texture, finish and stitching although some might find issues with the fitting.
If you are looking to invest in a durag that you want to use for a long time, this would be a great option, thanks to its highly durable fabric.
Pros:
High quality
Durable
Smooth
Made of velvet
Flexible
Suitable for wearing while sleeping
Cons:
The seam is on the outer side
Short tail
Might have issues with fitting
The Mane Velvet Durag For Waves XL
Are you one of those people who find it difficult to get a durag that fits your head? The Mane Velvet XL velvet durag is something that you should try.
The beautiful packaging of this durag instantly catches your attention. It comes in transparent plastic packaging with a label inside it that gives you all the details about this durag.
One drawback about this durag is that the suction near the crown area is not good. So you might have a hard time trying to adjust it.
The material of this durag might ooze colour. So it is recommended to not wear it on wet hair. However, the material is of high quality and will last for a long time.
The best part about this durag is the long tail that is measured around 107 cm. This means that you can be flexible with the durag and tie it accurately.
Pros:
Long-tail
Holds heat
Durable
Long-lasting
High-quality material
Good packaging
Cons:
The dye might wear off
Mismatched colour
Tatuo Velvet Durag and Silky Soft Durag Cap Headwraps
If you are looking for a combo that will give you two durags, you should go for this. The Tatuo Velvet durag and Silky soft durag Cap Headwraps durag come in pairs.
In this combo, you can expect good quality durags and you can choose from a wide array of colours including red, black, light blue, pink, yellow, purple, silver etc.
But you should also expect a few drawbacks with this durag. Firstly, this might be a little difficult if you use a hat size that is 7.5 or bigger.
Secondly, the stitching is on the wrong side but you can easily reverse it and wear it. This might be a little uncomfortable since it doesn't give you much flexibility.
Although these durags are ideal for wearing at night, these durags also tend to ink your pillow, so you should check that before wearing it while sleeping.
These durags helps in laying your hair low. These pieces are also reasonably priced but don't expect all durags to be velvet at this price.
Tatuo has used breathable materials to make these durags and these colours look really good on your head. Although this isn't the best durag in the list, it gives you functionality and value for money.
Pros:
Comes in pairs
Wide choice of colours
Breathable
Suitable for wearing at night
Looks good
Cons:
Short straps
Might ink your pillow
Not suitable for people with hat size more than 7.5 or bigger
Premium Velvet Durag for 360, 540, 720 Waves
A durag is not just used for functionality, but also to create a fashion statement. If you are looking to buy a durag for creating a fashion statement, this would be a great option.
These durags come in attractive colours and prints that you can wear along with matching outfits. You can experiment with various head-turning looks with this one.
The durag also has a long tail which is around 42.2 inches long. It gives you a lot of flexibility while fastening and wearing the durag.
Although these durags come in the right sizes that will definitely fit you, In the unlikely event of the durag not fitting on your head, the sellers will refund your money.
The best part about this durag is the fabric which is extremely soft to touch and gentle on your hair. So it is suitable to be worn for long hours.
Despite being so soft, they haven't compromised on the durability of the durag.
Pros:
Soft
Long-tail
Money-back guarantee
Comes in unique patterns
Longer wearing time
Strong and durable
Cons:
Colour may change in the person
Veeta Superior Velvet Durag For Waves
This is a great durag for beginners or people who have just started weaving their hair.
The fabric is stretchy and the durag is long, which is ideal for compressing your waves during the wolfing stage or deepening your existing wave patterns.
This is also another company that is giving you a money-back guarantee on their durags if they don't fit comfortably on your head.
So you do not have to think twice before making the splurge and then trying on the durag to understand the fitting.
If it doesn't fit well, simply demand money back and buy a durag that will fit better.
The durag is composed of soft velvet fabric on the outside and silky polyester lining on the inside. 
You will experience a luxurious feeling while wearing this durag because of the high-quality fabric it is made of.
It has double wide, extra-long straps that will keep it in place for long hours. You also do not have to worry about the outside stitching leaving any lines on your head.
Pros:
Soft
Comfortable
Comes with a money-back guarantee
Assorted colours
Suitable for beginners
Helps in laying your hair low
Cons:
Might have issues with fitting
Might ruin your pillow
These were some of the top durag for waves. A durag protects your waves from being messed up during the night or when you are outside.
It takes a lot of brushing to get the waves right! So a durag is a must to protect your 360 waves.
Also Read:
How to get curly hair for black men
How to prevent hair loss for black men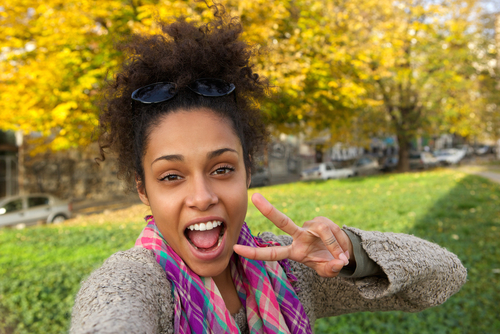 Mira is committed to bringing you the latest popular hairstyles, hair care tips, and hair-related products. You can check more of her work on besthairlooks to find fashion inspiration, product reviews, tutorials and more!