In this time and age where people are considering so many different options to style the hair, a hairdryer is a must-have.
But it is not possible to generalize them under one big category. All hair dryers work in different efficiencies and are made up of different elements.
The most efficient hair dryers are made upon ionic, tourmaline and ceramic. Each of them can have a certain impact when used on your hair or in the working process.
Let us take you through the difference between ionic hair dryers and ceramic hair dryers so that you can make an easy pick. 

Ceramic hair dryers and Ionic hair dryers
Heat and the material used on a hairdryer is something that we have to look out for while picking out a hairdryer. We have made a distinct differentiation between ionic and ceramic hair dryers to make your pick easier.
What is a ceramic hair dryer?
A ceramic is a material that is made up of clay and is usually used in the bodies of hair dryers.
It is also used as a coating in the internal parts of the hairdryer. It is widely used by hair stylists and salons all over because it has a good capacity to heat up quickly.
Ceramic is able to imbibe in the hair shaft which does the work of removing frizz and giving you smooth hair.
The ceramic is capable of allowing the hair strands to contain moisture and retain natural texture.
The fact that ceramic heats up evenly is one of the pros of this material. 
How to choose a ceramic hairdryer?
Ceramic or porcelain hair dryers exude even heat. However, it may vary among products.
Some of these hair dryers use infrared heat technology which exerts more heat.
So you have to be careful while using such hair dryers. 

What are the drawbacks of ceramic hairdryers?
These hair dryers are more expensive then traditional hair dryers but they still cost less than ionic ones.
Takes longer to dry hair
It can be difficult to dry thick, African American hair textures
What is an ionic hairdryer?
Ions are particles that have positive and negative charge The negative ions react with the water molecules by breaking them and penetrating through the hair shaft.
After using an ionic hair dryer your hair will be super shiny and frizz-free. It makes the hair seem healthier. The ions have an impact on the hair on a greater level than with ceramic hair dryers.
How to choose an ionic hairdryer?
When you are picking out an ionic hair it is more appropriate and safe to pick out one with tourmaline and ions.
Tourmaline is a metal that provides a good ionic action to the hair.
Besides this, you should also consider the cost since all brands don't sell at the same price. You will be able to find a very good deal out of these hair dryers.
What are the drawbacks of ionic hairdryers?
Some of the drawbacks of choosing ionic hair dryers include:
You might over dry your hair by accident
Ionic hair dryers are more expensive
These can dehydrate your hair
These dryers can leave fine, thin hair limp
Ionic hair dryer vs Ceramic hairdryer

Now that we have established the main differences between a ceramic and an ionic hairdryer, the ball is in your court to decide which one is suitable for your hair type. Once you have made that decision take a look at the best brands that provide the same.

| | | |
| --- | --- | --- |
| Features | Ceramic hairdryer | Ionic hairdryer |
| Heating speed | It can heat up quickly. | Moderate heating ability. |
| Cost | Prices may differ according to brands but are cost-effective | It is slightly more expensive than ceramic hair dryers. |
| Additional features | Most of the ceramic hair dryers come with removable nozzles. | You can customize the heat you want which is safe to use. |
| Quality | When compared to ionic hair dryers it is less. | Ionic hair dryers are of good quality. |
| Material | It is made up on clay. | Consists of negative and positive ions. |
The main difference between a ceramic hair dryer and an ionic hair dryer is how they remove water molecules from your hair.
Ceramic dryers work very similar to traditional hair dryers, only the heating element in these devices comes coated with ceramic material.
This coating enables the device to hold heat better and evenly distribute it on your tresses. A ceramic hair dryer creates both negative and positive ions.
An ionic hair dryer, on the other hand, dries your tresses solely by creating negative ions that break down the water molecules on your strands.
These use much less heat than their ceramic counterparts. But the best part about these dryers is that they help the hair cuticle lie flat prevent static electricity from being generated on your hair.
Whether you choose a ceramic or ionic hair dryer depends on your hair and your needs.
If you often use a hair dryer to straighten your hair, you can go for a ceramic hair dryer as this process needs heat application.
But if you mainly need a hair dryer for daily use to dry wet hair, and if you're dealing with frizz, an ionic hair dryer might be your best choice.
Ceramic hair dryer brands

#1 – Babyliss Pro Ceramic hair dryer
This hair dryer from Babyliss is a must-have for its effective working. It works on 2000 Watts and comes with 6 heating options so that you can curb the heat according to your hair condition. It also has a concentration nozzle which is easily removable. It also comes with a cold shot button which will help you switch accordingly.

Click here purchase the product 
#2 – Remington D3190 Damage protection hairdryer

This hair dryer from Remington is super safe to use as it has the damage protection formula and can be applied to different hair types. This can be considered as one of the best hair dryers for damaged hair. It works with 1875 for faster hair drying. It has a very sleek feel to it and can be extremely gentle on the hair strands. It has an external nozzle which can be attached when required.

Click here to purchase the product
#3 – Conair Ceramic fats hair dryer
This sleek hair dryer from Conair is a sophisticated one with its deep ionic conditioning formula. The conditioning enables shiny and smooth hair for a long time. The best part about this dryer is that it is super lightweight and can be taken around anywhere. It includes 3 heat and 2-speed settings which allows customization. It has a hinged filter that allows you to clean the dryer without much hassle.

Click here to purchase the product

Ionic hair dryer brands
#1- CONFU Ionic hair dryer
This 1600 W hair dryer from CONFU is a professional product which has high torque and rotational speed. The ions that are released are hair care ions which will tend to the health of your hair strands. The best part about using this hairdryer is that you will not incur damage and will have frizz-free hair. There is a diffuser present which enhances your hair texture and gives you smooth hair.

Click here to check out the product
#2 – Conair Ionic hair dryer
This ionic hair dryer is lightweight and portable. It has a tourmaline ceramic technology which makes sure your hair is shiny and smooth. It enables easy maintenance and cleaning with its removable diffuser. This diffuser allows you to style your hair.

Click here to purchase the product
Best Ceramic And Ionic hairdryers 2021
Now that we have given you a clear picture of the workings of ceramic hair dryers and of ionic hair dryers let us take you deep into how you should be using it.
We all have different hair types and different thresholds for heat. These commonly asked questions will help you get a better idea of how to pick out hairdryers.
Are Ionic hair dryers good for fine hair?
If you have fine hair we recommend you to refrain using hair dryers on the whole but if it is something that you need then we suggest you stick with Ionic hair dryers.
Ionic hair dryers are more gentle on the hair than other regular hair. While you are using ionic hair dryers we suggest you make sure you are familiar with the working of the dryer and use it right to prevent your hair from further damage. 

Does an expensive hair dryer make a difference?
The basis of which the rates are being fixed for hair dryers or any other product for that matter is how much it can serve your purpose and more importantly how efficiently it can get work done.
When it comes to hairdryers, expensive ones generate enough heat to tone your hair but also in a way that will keep your texture and the health of your hair intact. Cheap hair dryers, on the other hand, produce a lot of heat which can cause damage to your hair strands.
Pro Tip
When you are purchasing a hairdryer make sure to opt one which has enough options to customize your heating options. This way you can keep your hair protected.

Should I let my hair dry naturally?
It is scientifically proven that your hair is weak when it is weak and letting it be is only increased the risk of breakage.
We would suggest you use a towel or a hair dryer to get your hair dried faster. However, be gentle with your hair when you're using a towel. Wiping it harshly can do damage to your hair. The same with a hairdryer, make sure to customize your heat settings.

Is it harmful for me to blow dry my hair?

Blow drying of the hair is good to an extent. The fact that it removes water from your hair strands is a good part of drying it.


The most important part is to make sure you don't overdo it. Blow drying your hair everyday can damage your hair strands. The best way to go about it would be to blow dry your twice a week.
Buying a good quality hairdryer is also extremely important. As mentioned before the material and quality of the hairdryer has an impact on your hair. 

How do I dry my hair without making it frizzy?
It is completely normal if your hair flares up when you use a hairdryer. Especially if you have curly hair we understand using a hairdryer can be tricky. Here is a step by step procedure to get frizz-free hair while blow-drying it.
After you get out of the shower to make sure to remove the excess water by drying your hair with a towel.
Use a wide teeth comb to get rid of the tangles in your hair. Be gentle while getting rid of them.
Part your hair.
Use an appropriate heating setting. This can depend on your hair type. If you have thin hair then choose a low heating option and the opposite if you have coarse hair.
We hope you make an informed choice after learning the difference between an ionic and ceramic hairdryer.
Read also
Most Beautiful Mexican celebrities with blonde hair
Coolest bob hairstyles for women with weaves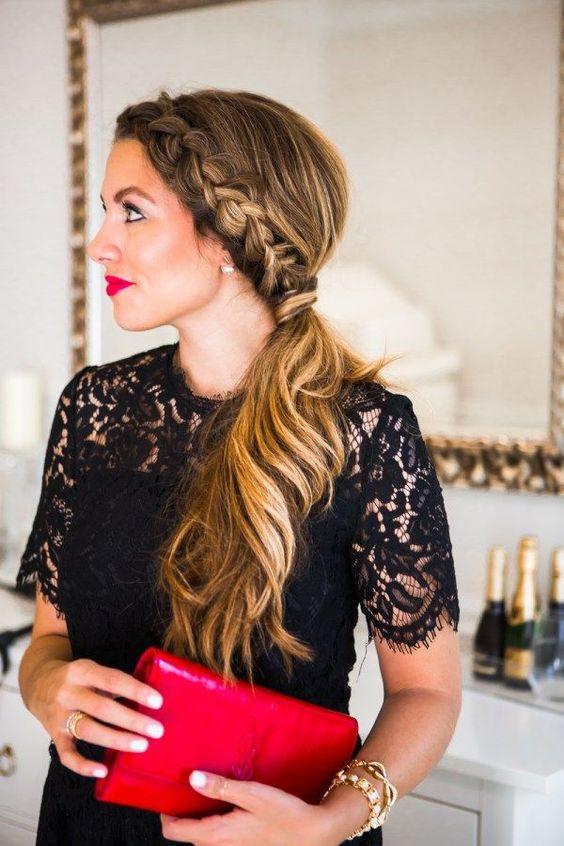 From hair care to soaring hair trends, we cover it all. We make sure you nurture your hair and stay on board with hairstyles and new hair trends. So hop on and make every day count with some of our creative and sassy hair trends.