And you thought a curling wand could only curl! Nope. The best curling wand for beach waves is here to make a difference.
Beach waves are hard to acquire and it can be tackled well with a curling wand.
It could get hard if you are not used to using one but I assure you that once you try them for waves, there will be no going back.
Related: Best curling wand for fine hair
Related: Best curling wand for thick hair
Related: Best curling wand for short hair
The thing with beach waves when made with a curling wand is that it can stay longer and can create different types of waves.
All you need to do is learn how to do it right and of course, choose the right curling wands.
That's why I am here, to help you pick from the best curling wand for beach waves.
How I Found the Best Curling Wand For Beach Waves
With the help of our stylists, I tested the top curling wand for beach waves in the market. On a scale of 1-5 I've rated these wands based on the following parameters:
Barrel size: The barrel size will determine the tightness of your curls. So for loose, beachy waves, a size of 1-2 inch diameter is the best.
Plate material: Ceramic, tourmaline, and titanium are the most commonly used plate materials. Some curling wands will have an alloy of ceramic and tourmaline.
Ceramic is a good material for adding shine and protecting hair from damage, tourmaline suits brittle hair and prevents frizz.
Price: A good curling wand for beach waves should obviously not leave a dent on your pocket. I've also looked at products that are multipurpose and save you money.
Temperature settings: 325-degree F is considered the optimum temperature for heat styling tools.
But I like when products have multiple settings from low-to-high, so you can use it according to your needs and thickness of your hair.
Accessories: Some products come with accessories like detachable heads, serums, hair comb, and the like. All these add value for money.
Top Curling Wand For Beach Waves
Hot Tools Professional Curling Wand
It seems like Hot tools is our number one everywhere. Looks like their curling wand is one of them too.
This sleek looking curling wand from Hot tools is a professional appliance which gives you the best option to create textured waves.
The curling wand is 1.25 inches long which is perfect for those who want something easy to use around the head and create constant texture throughout.
It consists of a 24K gold technology on the plates which is good enough to create the waves while also keeping your hair intact whatever the type.
Creating textured waves with a curling iron can be tricky. The iron has to be long enough to create the waves throughout the hair – lengthwise
So if you have long hair this curling wand is long enough to get it right without consuming too much of your time or effort.
Bed Head Beach Waves Curling Iron
Bedhead offers you some really good hair appliances which work with all hair textures and length and make your life easier with the quality.
The technology that this curling wand comes in is a combination of ceramic and tourmaline which makes it all the more safe and effective.
The combination is also strong enough to create beach waves effortlessly and allows you to keep it intact.
The 30 setting on the curling wand allows you to make sure to treat each hair type differently.
With fine hair, you can make the heat lower so that there's not much exertion on the hair lest it breaks.
The curling wand is lightweight which makes it easier for you to carry it around when you are travelling. The auto shut off feature on the curling wand allows you to use it without the fear for safety.
The only con with this curling wand according to us is that the handle is a little too short which can be hard for some of us to grip onto.
Conair Tourmaline Ceramic Beach Waves Curling Wand
Conair's curling wand is another long curling wand which is just right for women with all hair lengths.
The material of the blade is made up of mica barrel which gives you the option to create the texture you like on your hair.
The highest temperature this can go to is 400 F which is quite powerful to create solid waves for any hair type.
There is an LED indicator on this curling wand which alerts you when it turns on and off.
Customer reviews have affirmed that beachy waves can be created super smoothly with this curling wand.
On the downside, this curling wand is not dual voltage which can come as a disadvantage to many.
Bed Head Curlipops Curling Wand
Another one for big beachy waves!
The blades of this one from Bed head are big enough to style any hair type and goes really well with long hair.
The curling wand heats up really quickly and works for those who have absolutely no patience during those busy mornings.
This curling wand can heat upto 410 F which means it can create some solid texture and it can last a while. Something that lacks a lot of curling wands these days.
This curling wand has a ceramic technology which makes it super safe to use on fine hair as well.
Allure Three Barrel Curling Wand
3 wands instead of one? Thick and curly hair women, where you at!!
Besides the funky and fun look of the curling wand it also works wonderfully well for all hair types in terms of styles as well as safety.
It comes in handy for those who want a quick styling session instead of those lagging hours in front of the mirror.
The ceramic coating on the blades allows you to experiment with the beachy waves. You can make it as tight and loose as you'd like.
The best part about using this hair wand is that it smoothes out frizz and gives you a glossy texture which lasts for a very long time.
On the downside it can be slightly heavy and can be tedious to carry along during your weekend getaways.
Bestope Curling Wand
This appliance involves 5 barrels in it which works its way into giving you the option to style your hair according to the hair length. One for each.
This gives you the freedom to fearlessly try any kind of beach waves without being constrained to one.
The tourmaline ceramic blades on this curling wand allows you to treat your hair right and also as much as you'd like without sabotaging your hair strands.
We liked how the handle of this curling wand gives you a good grip without having it slip away from your hand.
Kipozi Hair Straightener And Curling Iron
Just when you thought you couldn't get exciting combos, Kipozi offers this one with a straightener and curling wand.
We understand if you can work beachy waves with curling wands but a hair straightener and a curling wand? Couldn't get better than that!
The two in one technology that this comes in works with the way depending on the way you manoeuvre it along your hair strands.
Beachy waves can be acquired effortlessly with this one with its easy twist technology.
The material that the blades are made up of is nano titanium which is super safe on the hair strands.
This styling appliance comes with a heat resistant glove and hair clips.
Bestope Curling Wand For Beachy Waves
If you are a beginner at styling your hair and are confused at crafting beach waves, this one's for you!
The ceramic and tourmaline coating on the blades allows you to heat and style your hair without having to exert too much heat on the hair strands.
The curling iron heats up to 410 F which means it's strong enough to create the beachy style of your choice.
The heat is distributed evenly throughout the blades which makes sure you have smooth and glossy hair.
The handle of this curling wand has a good grip which allows you to style without the fear of slipping it off.
Chopstick Styler Curling Wand
Chopstick has managed to pull off the perfect curling wand for the right kind of beachy waves which allows you to style your hair just right.
The barrel on this curling wand is rectangular which makes it all the more easy to create the beachy waves look without you having to try too much.
And that's not all. The barrels are coated with nutrients and nourished Jojoba oil which confirms that it is extremely safe for the hair in spite of the heat that is being applied on your hair.
Nevertheless, this is a lightweight curling wand which can be carried places without taking up too much space or mass.
Chopstick offers you a heat resistant glove with the curling wand to make your experience more comfortable.
Beachwaver Curling Wand
Beachwaver has managed to provide you with a curling wand just right for beach waves.
The ceramic barrel which has evenly distributed heat allows you to keep your hair safe all the time.
The best style you can create with this curling wand is loose beach waves which can have an impact on your hair for a considerable amount of time.
It comes with two options which allows you to style your hair at a lower or higher speed according to your convenience.
This can heat up to 410 F which is pretty strong to give you some amazing results on your hair.
The downside of this is that the product is a bit pricey.
Beach waves are an amazing style to master and work for all hair types once you get the hang of how it's done.
With these curling wands you will be able to make your hair look party ready for any event without taking up too much of your time or affecting your hair in a negative way.
May the best one win!
Also Read:
Curl enhancing products for wavy hair
Hairstyles for shoulder length hair
How to choose a hair straightener
Best leave in conditioner for frizzy hair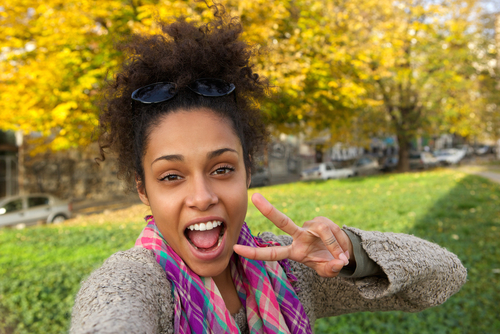 Mira is committed to bringing you the latest popular hairstyles, hair care tips, and hair-related products. You can check more of her work on besthairlooks to find fashion inspiration, product reviews, tutorials and more!
Conair Infinitipro Curling Wand
You can add volume to hair using curling wand for beach waves. The Conair Infinitipro Curling Wand is gentle on hair and good for all hair types.
Product SKU: BV6941GFV
Product Brand: cONAIR
Product Currency: USD
Product Price: $19.99
Price Valid Until: 2021-12-12
Product In-Stock: InStock