Using hair extensions to get a different look is very common. But it's important to use a weft sealer to extend the life of your extensions.
A lot of Remy and high-quality hair extensions do not shed easily that's true. But it's always better to be safe than sorry.
Also, a lot of color-treated hair bundles are often synthetic and definitely require a weft sealer to keep them from coming apart at the wefts.
The type of weft sealer you use depends on the nature of your extensions, specifically if they are human hair or synthetic. 
Related: Best Hair Extensions For Fine Hair
Related: Best Hair Extensions For Athletes
Related: Best Hair Extensions For Braids
What Is A Weft Sealer?
In the simplest terms, a weft sealer is a sort of glue or adhesive that seals the hair strands of your extensions to the weft so that they don't come apart.
There are different types of weft sealers for virgin human hair, fabrics, and other synthetic materials.
Even if your hair extension wefts are machine-tied rather than hand-tied, there's still a chance there might be some shedding.
Using a weft sealer adhesive can help prevent that and increase the life of your hair wigs and extensions.
Top Weft Sealer 2021
Salon Pro Weft Sealer

I first decided to get this Salon Pro weft sealer as it helps seal both virgin human hair and synthetic hair extensions.
So I didn't have to buy a separate one for each type of extension! And that saves me a lot in the long run.
Another reason I like the Salon Pro is that it's waterproof. I love swimming on the regular and I'm always afraid that this will make my extensions shed faster.
But this Salon Pro sealer keeps that fear at bay! It's really strong and will keep the wefts sealed through a lot of strenuous physical activity.
It's a permanent bond glue. So no surprises there!
Just be careful not to use this on lace-front wigs as it can mess up the delicate fabric.
My only complaint is that this product does its job a little too well.
If you get some of this sealer on your scalp by accident then be prepared to spend hours with a hair oil and fine-toothed comb trying to pick it out.
Also, the latex and perfume-rich formula might not be the best thing for sensitive, irritated scalps.
Pros:
Works in 30 seconds
Waterproof
Powerful adhesive
Works on both synthetic and human hair extensions
Cons:
Not for people with latex allergies or sensitive skin
Scent is too overpowering for some
Very difficult to remove
Aleene's Stop-Fraying Weft Sealer
If your lace fronts are already shedding or coming apart at the weft and you need something to seal it, you should give this product a try.
It's not made for virgin hair, so don't use it on your Remy extensions, but it's good to go for all other fabrics.
I personally liked that it's non-toxic and safe for sensitive skin.
While the Salon Pro is a fantastic weft sealer, the latex and perfume can cause inflammation if you've got allergy-prone, sensitive skin.
Also, Aleene's Stop Fraying is a multi-tasking product that you can use for carpets, rugs, craft items, etc.
So it's not just a weft adhesive for your wigs and toupees.
It's by no means a perfect solution to your weft fraying problem. The sealer is very thick in consistency.
The product tends to form thick white blobs in the bottle that almost remind me of Elmer's glue.
It also leaves this shiny film on the weft after it dries, so it's noticeable that you've used a sealer.
Pros:
Good for lace front wigs as well
Helps seal all kinds of fabrics
Doesn't leave heavy fumes
Cons:
Leaves a shiny film on the weft
Very thick
Not for virgin hair extensions
SheaMoisture Bonding Glue Hair Cream

I was really excited to try this weft sealer as it's from SheaMoisture, a brand renowned for making black hair products.
This bonding glue is really creamy and has a lotion-like, slimy consistency. I noticed that it had a lot of natural ingredients and smelled great too!
So if you have a sensitive scalp, this product would be a blessing!
The SheaMoisture bonding glue can be safely used on both synthetic and natural hair. 
Unfortunately, this product doesn't really do much for either. It has very little staying power.
If you're using machine-sewn wefts and maybe want a little reinforcement that sure that isn't a bad product. But if you expect it to prevent shedding, you'll be disappointed.
The chief ingredient here is water. So if you're swimming or just sweating a lot, it won't take a lot of time for the wig to start coming apart.
Pros:
Natural ingredients like shea butter and tea tree oil 
Safe for sensitive skin
Smells good
Cruelty-free product
Cons:
Doesn't have good holding power
Not waterproof
Ghost Bond XL Hair Replacement Adhesive

If you're looking for something that is latex-free like the SheaMoisture glue but actually helps keep your wefts sealed, I think I've found the perfect product.
I absolutely adore this Ghost Bond hair adhesive. It's free of toxic chemicals, safe for people with a latex allergy, and gives a strong hold that lasts for a week.
It's also very easy to clean off. A few minutes in the shower with the hot steam on and wipe off the glue using alcohol wipes. And you're done!
But like all good things, this product too comes with a catch.
You need to follow the application instructions to a T. There is a way to use this glue and if you don't get it right, it won't work well.
Always clean wipe the area of your scalp with alcohol wipes before application and use a glue protector.
Also, you need to apply it in layers. Dot this sealant along the weft and blow-dry it. After, it's completely dry add another layer and then repeat the process.
Pros:
Easy to clean off
Hold lasts for about a week
No latex or toxic ingredients
Dries clear if applied properly
Cons:
Application instructions can be complicated
Can form clumps in colder weather
Dritz Fray Check Liquid Seam Sealant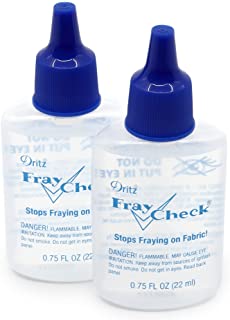 This sealant is similar to Aleene's Stop Fraying sealant. The only difference is this product has a thin, clear formula which is much easier to apply than the clumpy thick Aleene's sealant.
It helps prevent all kinds of fabrics from fraying and not just your synthetic hair.
And yes, you cannot use it on your virgin hair extensions as it's not made for that hair.
But it does a wonderful job of keeping your synthetic wigs in place. And it's easy to take off easily. So it's a win-win!
I also liked that it's a clear glue. Most colored wigs are synthetic and some super glues might cause discoloration.
But not this one! The Dritz Fray Check sealant also dries down to a clear film. So it's hardly conspicuous on your hair.
Pros:
Dries without leaving any residue
Lasts for a long time
Good for color-treated hair
Cons:
Not waterproof
Not for virgin human hair
Top-Loc Knot Sealer

Most wigs and extensions come with hand-tied knots on their wefts. And these are prone to shedding and fraying very easily.
Here's where the Top-Loc Knot Sealer comes in! This product is great for reducing hair shedding on both human and synthetic hair wigs.
It's also alcohol-based and not water-based. So it doesn't wash off easily nor does it have the chemical odor most glues do.
However, this also makes it extremely flammable. So you need to be very careful while handling this product.
Also, the alcohol-based formula might dry your skin a bit. So you should give it a pass if you have a very dry, itchy scalp.
The only problem I had with this sealer is the nozzle. It doesn't let out the sealer like a light mist but instead sprays a large amount of concentrated product.
So you need to be careful while using the nozzle to prevent a lot of sealant from getting on your wig.
Some users have complained about white residue left behind by the Top-Loc knot sealer.
But it actually dries well if you follow the instructions and apply this product in layers.
Pros:
Doesn't wash off while swimming or in the rain
No latex or toxic chemicals
Doesn't have a chemical odor like other glues
Cons:
Can leave a white residue
Spray bottle nozzle doesn't work properly
Conclusion
A good weft sealer helps reduce the shedding on the wefts of your hair extensions, increasing their life.
You can choose the right weft sealer from the list of products I've reviewed above.
Remember to get a sealer that is durable and will prevent shedding even if you go swimming, get wet in the rain, or sweaty from your workouts.
Choosing the right weft sealer can take some trial and error especially considering the number of adhesives available in the market today.
Hopefully, these reviews help you find the best one for your extensions!
Also Read:
Best hair extensions for short hair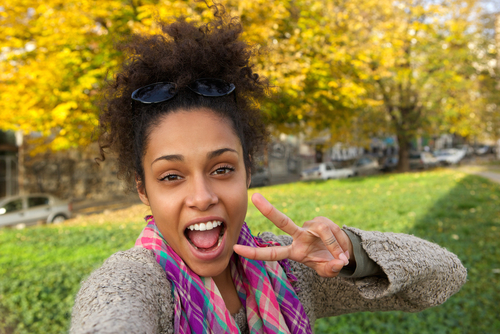 Helen is committed to bringing you the latest popular hairstyles, hair care tips, and hair-related products. You can check more of her work on besthairlooks to find fashion inspiration, product reviews, tutorials and more!