If you are here reading this article, I suppose you've come around to finally shaving that head.
Believe me you, there is nothing more important than a decent shaving cream for head for you to get that smooth, clean shave.
I have embraced my baldness and there is nothing more liberating than this confidence.  I am glad to see you take the plunge too. 
Related: Best shampoos for bald head
This was step one and you have already done it. Now onto finding you the best shaving cream.
In case you already jumped on this bandwagon before and are just looking for a change or the next best thing, you are in the right space.
I have compiled a thorough list of shaving creams that can address various areas of concern. It is very often that we overlook the importance of a shaving cream. 
| | | |
| --- | --- | --- |
| Best Shaving Cream For Bald Head | Best For | Chief Ingredients |
| HeadBlade HeadSlick Shave Cream | Dry Skin | Aloe Vera, Olive Oil, Coconut Oil, Allantoin, Menthol |
| BEE BALD SHAVE Premium Shave Cream | Clogged Hair Follicles | Salicylic Acid, Menthol, Durian Extract, Licorice Extract |
| Pacific Shaving Company Natural Shave Cream | Sensitive Skin | Aloe Vera, Glycerin, Sunflower Seed Oil, Bergamot Fruit Oil |
| Cremo Original Shave Cream | Oily Skin | Macadamia Nut Oil, Aloe Vera, Calendula, Lemon Oil |
| Viking Revolution Luxury Shaving Cream | Irritated Scalp | Castor Oil, Aloe Vera, Witch Hazel, Sodium Hyaluronate |
What to keep in mind while looking for shaving cream for head? 
Most of us do not see shaving creams as a product of any factorable significance. It is common to assume any old shaving cream would do the trick.
Once you do start using a shaving cream of quality that works best for you it is simply evident, the quality of grooming experience you have been missing out on.
There are a couple of things you can keep in mind looking for a good shaving cream, let's dive in!
Lubrication
The basic requirement of a shaving cream is lubrication, you want your skin to be lubricated enough for the razor to glide over the skin without it snagging on hair or pores.
All the creams mentioned do facilitate a good deal of movement. This also prevents irritation and rashes which you want to avoid as much as possible.
In fact if you have sensitive skin, you will be prone to redness and razor burns, which is often the case with low quality creams.
You can easily steer clear of these issues with a lubricating shaving cream. A layer of protection between your skin and the shaving instrument is all-important. 
Hydration
Hydration is similar but different to lubrication. A lubricating agent can be hydrating, what you need to look out for is that the product should make your skin moisturized.
A dry shave is not even close in competition to a clean wet shave. A shaving cream should add moisture to your hair so that it can be cut using less force.
It also doesn't let your pores close up making sure the whole process is easier and the cut closer. A hydrating shaving cream promises a refreshed feel after every shave. 
Application
It is common for people to prefer a brush while applying shaving creams and it does help get under the hair and build up a significant lather.
But not all shaving creams require using a brush similar to the ones mentioned below. A good lather can be built by the hand if the cream is suitable for it.
In fact using your hand can give you more control and easier for you to reapply if needed.
While using a blade you can track the areas you have shaved by swiping away the lather in the process. A good lather softens the hair making it enjoyable and easier every time. 
Scent
Now, it is almost every shaving cream that comes scented. It can be a personal preference when it comes to which scent is ideal.
There are, although, a few things that you can note about the essential oils used for these scents. Some are highly effective in terms of preventing breakouts, these include peppermint, cedarwood and sandalwood.
In case this is a concern for you, consider yourself lucky since these are the most common ones you will find.
If you, like me, are clumsy and prone to nicking yourself, look for lime or bergamot.
Now if you are one with sensitive skin, it is best to avoid scents all together.
But in case you like scents but don't want to aggravate your sensitivity you may want to check out the likes of rose or lavender. 
Top Shaving Cream For Head 2021 
If you have read your way through to this point, I am sure you have come to the realization that there really is a lot to a shaving cream.
The fact is, using a shaving cream for head can truly be the difference between a good shave and a bad one. Not only does it factor in, in the shaving process but also the experience. 
So here are some top shaving cream for head to make your shave better!
HeadBlade HeadSlick Shave Cream
HeadBlade has made an amazing shaving cream for the head. Although designed especially for shaving the head this cream can be used elsewhere on the body as well.
While using this product, the blade glides smoothly over the skin due to the excellent lubrication. The cream is also scentless making it quite desirable to most men.
Although it doesn't have any fragrance it is still mentholated. Meaning, you do not miss the experience of feeling refreshed after a shave.
No longer will you feel dry or sore, as is often the case. The shaving process is pretty quick as the product is easy to rinse off once you are done.
You can purchase this in a 5- or 8-ounce package. It is unfortunate that the product quickly dissolves in water sometimes, causing it to last a bit shorter during the shave.
The product allows a close shave and leaves the scalp feeling soft.
Using this product was a really smooth process, it was quick and clean. The cream also is pretty moisturizing making my scalp feel baby soft.
The only thing that is pretty noticeable is the menthol can make even slight razor burns pretty painful. I did notice that this cream is more water-soluble than others I have used. 
Despite this, I didn't feel like I lost out on a lot of the product as it lathers so well, covering large areas.
Pros
Lathers up well
Allows for a smooth shave
Creates great lubrication
Contains no scent
Highly moisturizing to the scalp
Cons
Lasts shorter in the shave
Menthols stings the nicks
Rating:
Lubrication – 5/5
Hydration – 4/5
Scent  – 4.5/5
BEE BALD SHAVE Premium Shave Cream
Bee Bald shave premium shave cream too aims to provide a smooth shaving experience designed for the head.
You do not have to use a thick gel while shaving the head as it would take ages to complete.
This cream is formulated to be light and easy to use, allowing the blade to glide effortlessly over the scalp.
Shaving the head, unlike the face, is a relatively large area to cover meaning longer time spent. To combat the issue of time, using a quick shaving cream is imperative.
To gain this speed you don't have to sacrifice comfort thanks to the Bee Bald Shave premium shaving cream.
This product will leave you feeling smooth and refreshed. The product comes in a 6-ounce bottle which will easily last you plenty of shaves. It is also known to work on all skin types.
This cream goes on so easily and covers large areas with a relatively small amount of product. I would say this product will go a long way being that it also comes in a 6-ounce bottle.
It is a soft formulation that lathers well, going through my hair pretty well. The shaving experience was hassle free and pretty quick in comparison to most.
But it does dry out just as soon as you get through applying it to the head. I had to keep applying water.
Pros
Light formulation
Incredibly smooth and quick shave
Great for all skin types.
Leaves skin feeling refreshed and revived.
Only need a small amount to cover large areas
Cons
Scent is strong
Dries out quickly
Rating:
Lubrication – 4.5/5
Hydration – 3.5/5
Scent  – 4/5
Pacific Shaving Company Natural Shave Cream
Pacific Shaving Company has made a shaving cream designed to combat the awful razor burns that we have all experienced.
The paraben free formula formulation creates a protective layer that allows the blade to smoothly glide over the skin without having to worry about any bumps or redness.
This product is fairly well known for it is vegan friendly and uses safe, natural and plant-based ingredients. There are no synthetic scents used in the formula. You can use this product anywhere you shave.
The brand is also cruelty free. Big ups to a brand for being conscious and conscientious. The product comes in a 3-ounce bottle which seems like very little product.
The packaging, however, reads "a little goes a long way". Being such a small package, the product is extremely travel friendly.
A little does in fact go a long way with this product. I have only had to use a small amount every time I shave.
The shaving cream is actually pretty smooth and I did not experience any razor burns while using this cream.
I also have had no trouble carrying this over on flights which is amazing!
Pros
Uses organic ingredients
TSA Friendly
Smooth shave, no redness
Good for sensitive skin
Never tested on animals.
Cons
Slippery formula, sometimes difficult to get a close shave
Can be drying to the scalp
Rating:
Lubrication – 4/5
Hydration – 3/5
Scent  – 4/5
Cremo Original Shave Cream
Cremo is a trusted brand that has a truly fantastic shaving cream for the head.
The Cremo Original is often recommended for head shaving. You can use this product combined with their razor for a perfect shave.
Including their original shaving cream there are six other options you can choose from. There is a cooling cream as well as various scented options to choose from.
These products come in a 6-ounce package which is a decent size for any shaving cream.
The formula is slick and allows shaving any part of your body a smooth and easy process.
Having to cover the entire head is time consuming but the type of formulation used makes shaving very quick and hassle free.
While it comes in a 6ounce bottle the cream is also concentrated, meaning that a little bit can go over a large region for shaving. This just means that this one tube will last you a very long time.
I really liked this product, a smooth and creamy formula that only needs a little bit to cover the head. The shave is always pretty quick.
If you enjoy using this cream as much as I do, you can subscribe to them and save some coin in the process.
Pros
Reduces cuts and irritation.
Leaves skin smooth and soft
Allows a close cut, giving you a longer lasting shave.
Can be used to shave anywhere.
Each tube lasts a long way
Cons
Doesn't lather a lot
Can dry out skin
Rating:
Lubrication – 4/5
Hydration – 3/5
Scent  – 4.5/5
Viking Revolution Luxury Shaving Cream
If you have sensitive skin then the Viking Revolution Luxury Shaving cream is the one for you.
The is a high-quality product that is not only great for all skin types, but especially soothing for anyone with a sensitive skin type.
A shave with no irritation is guaranteed. The formula is moisturizing to the skin and will not leave you dry and tight like some shaving creams do.
This cream is perfect for your scalp but can be used on any other part of your body as well. The product lathers well and gives you a smooth shave.
This is another one of those products that require only a little to go over a lot. The product is packaged in a 5.3-ounce tube which makes it incredibly portable.
The cream is also scented with peppermint and eucalyptus which is a common fragrance used in shaving products. 
Using this product felt luxurious, the shaving cream is really silky in application.
The product has a rich lather that goes over the entire head and allows the blade to glide over the scalp for a close shave.
This also means that using a 5blade or disposable razor will be cumbersome, the product will get stuck in between and cleaning it is a hassle.
It is best to use a straight edge for this consistency of shaving cream. I personally enjoy the scent of peppermint and Eucalyptus.
If you are not particularly a fan of scented products, there is an unscented option available as well.
I have used other shaving products from this company for my beard and really enjoyed the experience. The company is known to be trustworthy.
In fact, the company promises that if you find the product unsatisfactory, you can simply contact them and they will take care of it for you.
Pros
Good lather
Moisturizing to the skin
Good for sensitive skin- no irritation or redness
Contains natural oils for scent
Last a long time
Cons
Not compatible with disposable razors
Strong scent
Rating:
Lubrication – 3.5/5
Hydration – 4.5/5
Scent  – 3/5
Can I use a beard shaving cream on my bald head?
The simple answer is yes, you could. Finding a shaving cream for head that suits you best can really elevate the grooming process.
But it is not unheard of to use a shaving cream for your face on your bald head. 
However, the fact remains that the requirements of beard hair, which is thicker and coarser are much different than the hair on the rest of your body.
This means the quality of your facial shaving cream should be generally higher as the skin on your face is evidently way more sensitive than your head. 
These factors mean you could use a shaving cream meant for your face on the head, but doing the vice versa would not be well advised. 
Now that you have all the information you need to make an educated decision on a good shaving cream, you are set!
This list hopefully has brought you some insight into what exactly your expectations and requirements are.
Once you have those in mind, picking the best shaving cream for your head should be a walk through the park.
A good shaving cream does not just do its job but also elevates the whole grooming experience and let me tell you, you deserve that!
A good time and a short time to get the look you set out for. A shaved head has never been trendier and no doubt is the superior option to having inconsistent and patchy hair-dos.
No matter if it is your chosen look or male pattern baldness, having a shaved head is sophisticated and fashion forward look for any man of any age.
Losing hair does not have to mean losing your confidence. You just have to embrace this time of your life and look forward to rocking a new look. 
Also Read:
Best hair growth products for men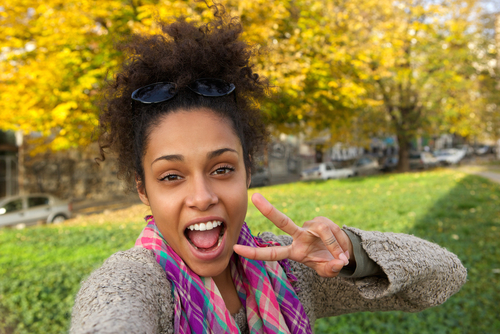 Helen is committed to bringing you the latest popular hairstyles, hair care tips, and hair-related products. You can check more of her work on besthairlooks to find fashion inspiration, product reviews, tutorials and more!