These days, hair care products are of optimum importance as they can make glorious transformations to your hair, not only in terms of appearance but also in terms of its health. But in a busy world and amidst hectic daily schedules, it is hard to find enough time to spend on drying and styling the hair.
So if you are looking for a quick and convenient way to get that salon quality hair then a round brush hair dryer is the solution. This classic hair care tool helps to style and dry your hair at the same time. And not only stylish and dry hair, it also helps the user to achieve a frizz-free and voluminous mane in no time!
Applicable on all hair types, here are the best round brush hair dryers that we think are the absolute bests in today's market.
Top Round Brush Hair Dryers 2021
Revlon One-Step Hair Dryer and Volumizer
Featuring two heat settings and two speed settings, Revlon One-Step Hair Dryer is a favorite of the hair experts for a reason. Its nylon pins and tufts bristles and designed to go deep in the hair roots and lift it for providing volume.
The brush has a unique oval shape that helps to make the hair smooth and tangle free. The round edges of the brush ensure flexibility so that the user can style the hair from whichever angle she wishes. Since this product is formulated to produce the right amount of heat, it can be place closer to the hair roots without worrying about hair damage.
INFINITIPRO BY CONAIR Titanium Ceramic Hot Hair Brush, 1.5 Inch Drying and Styling Hot Hair Brush
Recreating a salon style blow out is not that hard if you own a 1.5 Inch Drying and Styling Hot Hair Brush designed by INFINITIPRO by CONAIR. This brush helps to harness 50% more ions in order make the hair look silky and smooth.
The ion-technology of the product is known for providing frizz-control and a charming radiance to the hair. The Titanium Ceramic Barrel on the brush produces the right amount of heat to smoothen the hair without damaging it. It also features multi-heat and cool down settings that ensures long-lasting results.
The ball-tipped nylon brittles on the brush feels gentle on the scalp and effectively detangles the hair to give it a voluminous as well as glamorous look. This hair care tool is therefore, admired across the world by hair experts and professionals for its innovative and convenient design.
Ghd Rise Hot Round Brush
This product is a little bit different from the other products in this list. Ghd Rise Hot Round Brush does not actually dry the hair. It is more about styling and proving a salon blow-out worthy finish to an already dry hair. This is product is recommended for those who are looking for some effective volumizer for their flat hair.
The brush has a sleek design that make it easier to grip and move it flexibly to achieve a proper style. This product covers greasy hair and lifts them from the roots to ensure volume. To get the perfect results, the users are advised to hold the bristles of the of the brush closer to the scalp, wrap it with the roots and hold it like that for some moments to get some added height to the hair.
Double Shot Blow-Dryer Brush by Drybar
Providing top-notch performance and maximum convenience to the users, Double Shot Blow-Dryer Brush by Drybar is the star of this list. It's well-earned reputation rests heavily on the fact that the heat produced by the brush reaches up to 160 degree Fahrenheit which is nearly 100 degree Fahrenheit less than what the other brushes produce. This means that the Double Shot Blow-Dryer Brush ensure maximum shine and volume with minimum heat.
The advance technology of the brush includes a balanced combination of hot air of a blow dryer and the perfect structure of a round brush to provide smooth and frizz-free hair. Its ergonomic and light-weight design makes the brush convenient and comfortable to use. The tufted nylon bristles feel gentle against the skin provides a gorgeous volume. Moreover, the package comes with a Jump Start Quick Dry Blowout Serum which is silicone free and helps to get a perfect blown out hair in reduced time.
This serum also provides moisture to the hair and helps to maintain the volume of the hair for a longer period of time.
Bed Head Blow Out Freak One Step Dry + Volume
Featuring plastic bristles all over the cylindrical shape, this round hair dryer brush is one of the most user-friendly products available in the market. The plastic bristles makes it easier to detangle thicker hair and effectively provides a soft and shiny radiance.
It is designed with tourmaline and ceramic technology that provides the hair a charming volume and protects it from frizzing. Also, the brush features heat and speed settings that provides flexibility to the users.
Babyliss Pro Nano Titanium Rotating Hot Hair Brush
Flattening out the hair cuticles to get some amazing radiance is quite a task. But that's why you have Babyliss Pro Nano Titanium Rotating Hot Hair Brush that is powerful and helps to achieve a brilliant, shiny and smooth head of hair in no time!
When it comes to styling and providing the perfect finish, there is no better product than Babyliss. It is designed to produce the precise amount of calibrated warmth that will ensure frizz-free and voluminous hair. The brush also features a bi-directional rotating barrel that helps to move it forward and backward easily.
Moreover, the ergonomically placed controls makes the product user friendly and provides the best results. Be it a formal style for the office or an elegant one for a party, this finishing tool makes it convenient for the users to achieve their requirements smoothly and in a hassle free manner. Also this brush is mostly meant to provide finishing touches to the hair and hence it is advised to use when the hair is at least 80% dry.
Spin Hair Rotating Styler Hot Air Brush (INFINITIPRO BY CONAIR)
Pulling the hair again and again in order to make it flat and smooth is tiring. So if you are looking for a product that will make your work easier then Spin Hair Rotating Styler Hot Air Brush, designed by INFINITIPRO by CONAIR is the brush for you. This amazing 1.5 inch spinning hair brush produces curly or wavy hair that looks natural and healthy.
The rotating mechanism of the brush makes the drying process faster and convenient while the tourmaline and ceramic technology makes the hair healthy and voluminous. It also features ion generator and makes the hair silky and frizz-free. The antistatic boar and nylon bristles on the other hands helps to detangle the hair. Interestingly, the brush can be used in both directions or without the spinning feature as well. How fancy is that? The brush suits all hair types and helps to achieve salon like finishes easily.
Hot Tools 24k Gold Charcoal Infused One-Step Blowout
Used by professionals to achieve quality results, the Hot Tools 24k Gold Charcoal Infused One-Step Blowout is admired and appreciated by customer and hair experts alike. With almost 90% positive reviews on amazon, this product is known to provide and simple and beautiful blowouts within minutes. And that is not even the best part about this product.
The Hot Tools One-Step Blowout brush features charcoal infused bristles that are designed to the soak up all the excessive and unwanted oil from the scalp to make the hair look smooth and silky, naturally. Can this product be any cooler? It sure can since it also features the exceptional 24k gold technology to ensure even heat distribution to protect the hair from damage. Also its 3 speed settings makes it easier for the users to indulge in all sorts of hair styling and provides the best results for each one of them. Hot Tools 24k Gold Charcoal Infused One-Step Blowout is suitable for all hair types.
Hot Air Brush Kit for Styling & Frizz-Control by Revlon
If those unruly locks of hair are making you miserable then Hot Air Brush Kit for Styling and Frizz-Control by Revlon is the name you should be looking for. Although typical, this amazing hair brush works smoothly on even the coarsest hair types and transforms it into a shiny and healthy looking mane.
The product has 3X ceramic coating to protect the hair from damage and a 1 inch barrel that produces tight and natural looking curls. It also has a 1.5 barrel which creates beautiful and silky waves for provide a perfect finish to the hair style.
Hot Air Brush by Jinri
Imagine achieving the results of smoothening hair by each strand, except you don't have to imagine because that is exactly what the Jinri Hot Air Brush provides, that too in one single step.
This all-in-one blow dryer provides beautiful, silky, frizz-free and natural looking hair within minutes without damaging it. It has two speed and heat settings and its bristles can go deep in the roots to produce maximum volume. In a nutshell, Jinri's Hot Air Brush ensures salon like finish, easily and conveniently from the comforts of your home!
We hope that this above list gives you an elaborate insight into the best quality round brush dryers available in India.
Read also
Check out the most nourishing biotin shampoo and conditioner for silky hair
Effective purple shampoos for grey hair
Dandruff brushes to maintain the health and texture of the hair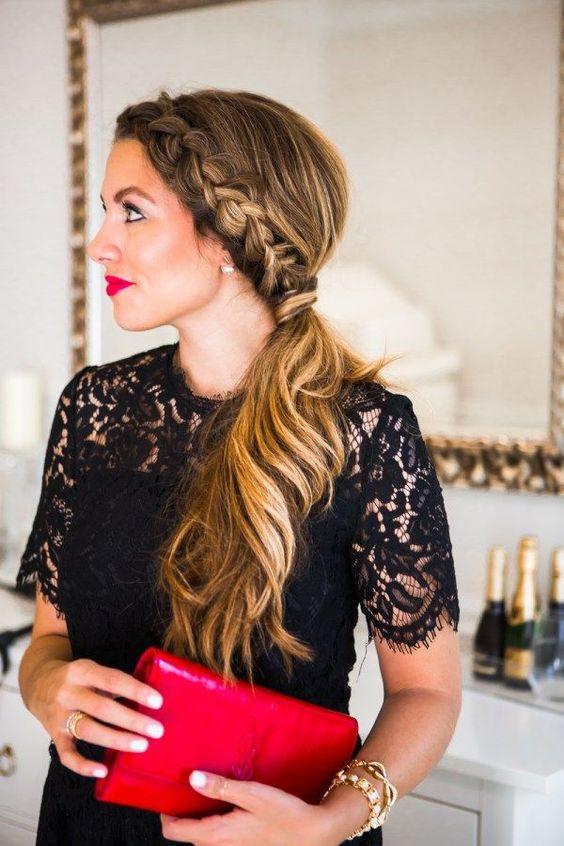 From hair care to soaring hair trends, we cover it all. We make sure you nurture your hair and stay on board with hairstyles and new hair trends. So hop on and make every day count with some of our creative and sassy hair trends.
Round hair brush
VEGA is one of the best quality products that is great for all hair types and works with giving smooth and shine.
Product SKU: KJHFT@46800
Product Brand: VEGA
Product Currency: USD
Product Price: 768
Price Valid Until: 2021-08-20
Product In-Stock: InStock