Want to get a balayage at home? You'll need to pick a good lightener for balayage to lighten the color of your hair? Here are some of my favorite clay lighteners and powder lighteners for your hair.
Balayage has been a trend for a long time and as people were slowly forgetting about it, celebrities and influencers brought it back into the limelight. Balayage is a timeless magical technique after all!
It isn't just for people with light-coloured hair. It is for everyone and this is the coolest thing about it.
Stylists are flooded with requests for balayage once again as it is becoming a favourite again because of the sun-kissed hair look that it provides.
Related: Best Shampoo for Balayage
Thanks to its immense popularity, you have many options today. But to get that balayage you'll need to lighten your hair first. And if you've decided to do it by yourself, here you'll need a good lightener for balayage. Here are some of my top picks.
How I selected the best lightener for balayage?
With help from my team I used these balayage lighteners on different hair textures and colors and checked the products for the following parameters. I then rated them on a scale of 1-5.
Hair Lightening – first thing I checked was how well it lightens hair
Non-Damaging – I also saw if the product damaged hair a lot
Suits All Hair Textures – Next, I checked if the product works on all textures (fine, thick, curly, Afro, etc.)
Can you lighten hair with balayage?
Yes, balayage is a popular hair coloring technique that can be used to lighten hair. Balayage involves painting lighter color onto the hair in a sweeping motion, creating a natural-looking, sun-kissed effect. The technique can be used to create subtle highlights or more dramatic, all-over lightening.
Balayage is often used on darker hair colors, as it can create a more natural-looking result than traditional foil highlighting. However, it's important to note that balayage is a technique that requires skill and experience to execute properly, so it's important to have it done by a professional colorist who is trained in the technique. Additionally, it's important to take proper care of your hair after balayage to maintain the color and prevent damage.
Top Lightener For Balayage
Wella Painting Balayage Lightener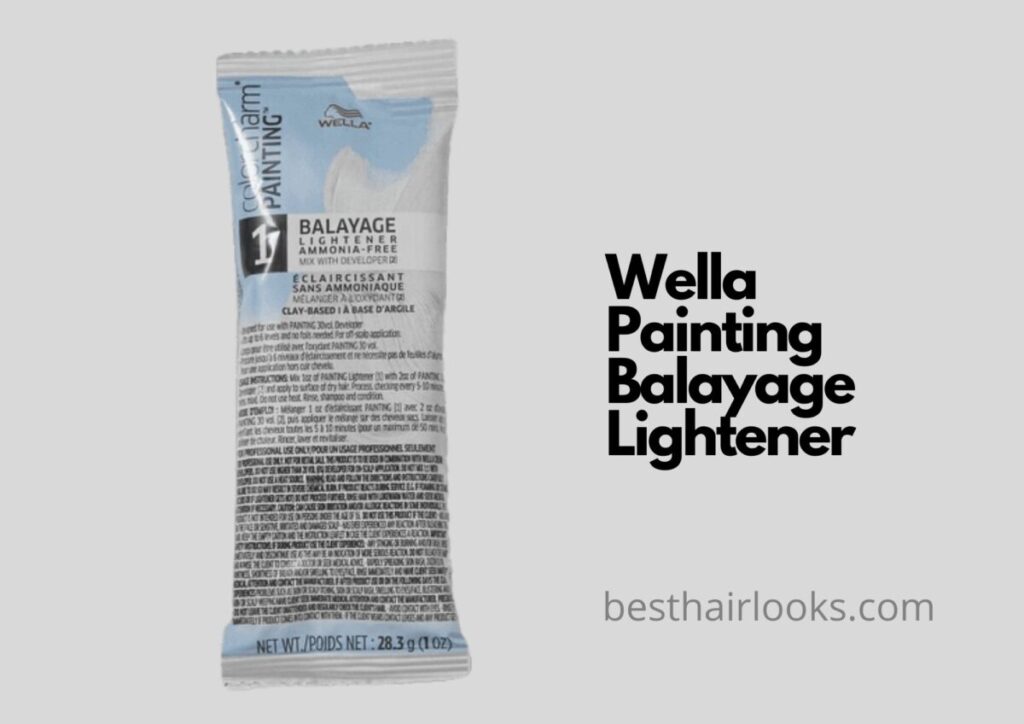 I tried this ammonia-free balayage lightener and found that it was best for those who are learning the tips and tricks of the famous balayage technique. Example, me!
Balayage can be intimidating at first, but with this lightener by my side, I could start with confidence.
It is also budget-friendly which means it is suitable for those who don't want to overspend on their lightener but want excellent results.
The Wella lightener gave my light brown locks a subtle sun-kissed colour that looks fabulously natural and attractive.
Do you struggle with precisely lightening certain parts of your hair? This lightener is great in this regard too.
It makes it easy to apply to your hair so you can get the balayage of your dreams.
I just had one complaint! This balayage lightener is for off-scalp use only!
And as I had sensitive skin I had to be super careful. Trust me, getting some of this stuff on your skin isn't pretty!
In the end I found that the Wella Lightener will give you highlights-like colour but it is best for people with light coloured hair.
It will work for dark coloured hair too but you might need more applications (I used it twice!) to get the suitable colour and the lightened effect on your hair.
Pros:
Ammonia-free formula won't damage hair
Great for beginners as it's easy to apply
For those with a tight budget
Allows precise application as it's a powder formula
Cons:
Off-scalp use only
For those with light-coloured hair only (unless you go multiple rounds)
My Ratings:
Hair Lightening – 4.5/5
Non-Damaging – 3/5
Suits All Hair Textures – 3.5/5
Pravana Pure Light Balayage Lightener
I was super excited to try this next lightener for balayage as it's a clay-based formula. And Oh My Gosh! Guys if you haven't used a clay lightener, your missing out!
This kaolin clay lightener has rice flour that ensures proper consistency and minimal damage to your hair. My hair looked pretty healthy after use.
The lightener toned my hair colour and ensured I didn't need a foil to create perfect hair highlights for that hair uplifted look.
It is for those balayage lovers who want to try the technique at home or want their stylist to give them celebrity-like balayage without spending a lot.
I like that this lightener comes infused with aloe vera, which is a natural ingredient with a plethora of benefits.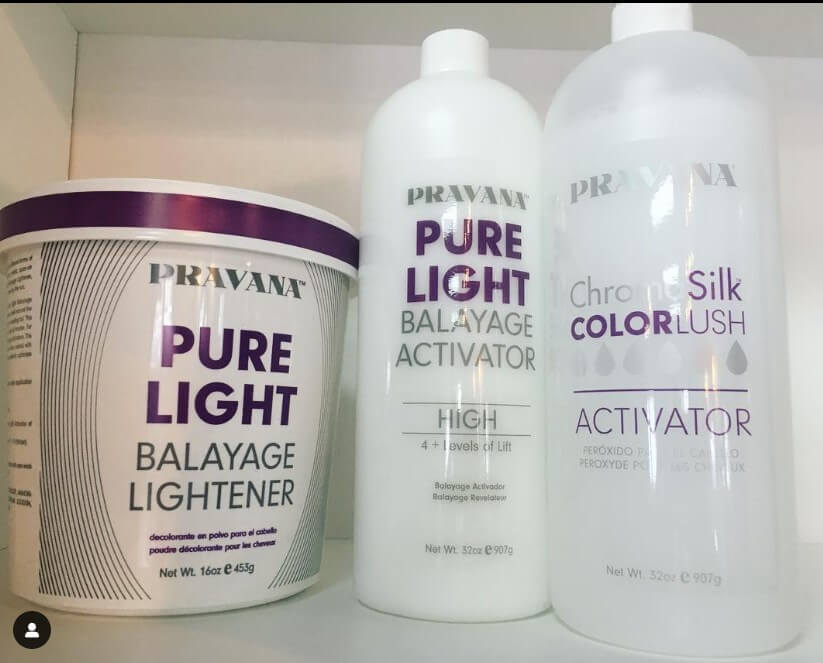 This lightener also made sure my hair is protected as it is getting lightened and coloured to the desired shade.
You can easily apply this lightener to your hair and it won't damage your hair structure and texture.
One teensy little drawback? This lightener is best for those with light coloured hair. I used it twice on my light brown hair, but I don't think it will work well on pitch black hair, at least not on first application.
Pros:
Budget-friendly price
Natural conditioning ingredients like aloe vera that protect hair while lightening
Maintains hair texture and structure as is isn't too strong
Cons:
Suitable for light coloured hair (one application only)
My Ratings:
Hair Lightening – 3.5/5
Non-Damaging – 4.5/5
Suits All Hair Textures – 4/5
Oligo Balayage Clay Lightener Blacklight
My thoughts after using this clay lightener is that it's specifically best for those of you who have suffered the ill effects of highlights. Yep, I've been there too, don't worry!
Whether your hair has been damaged due to the strong chemicals used in highlights or your hair has become limp as a result, I suggest trying this Oligo lightener.
I was boldened to use this powerful lightener as it claims to come with 11 amino acids to infuse moisture into your locks. And yeah I could feel my locks not getting as damaged with this one.
This balayage clay lightener also has argan oil which helped reduce hair dryness after bleaching that is the norm usually.
I liked the fact that this product lightened my hair to up to 6 levels. I'm too lazy to do multiple applications, so this was great!
So even if you are looking for a dramatic change in your hair colour, you can achieve it with this particular lightener.
I also give it points for being dust-free, transfer-free. It didn't bleed on application either.
Oh, and do you have sensitive hair and scalp? This hair lightener can be used by you too!
Pros:
Prevents hair damage as it contains amino acids
Maintains hair health thanks to the moisturizing argan oil
Suitable for all hair types including sensitive hair scalp
Suitable for highlights-like colour
Cons:
Requires several applications on dark black hair
My Ratings:
Hair Lightening – 3.5/5
Non-Damaging – 4.5/5
Suits All Hair Textures – 5/5
J Beverly Hills Balayage Lightener
When I used this balayage lightener it gave my hair 7 levels of lift in one go! Yup, the J Beverly Hills did that.
It is a clay lightener and it comes with a range of nourishing and hydrating ingredients for your hair. So I was surprised that it was such a powerful bleaching agent.
To start with, it has essential fatty acids and argan oil which enable your hair to become strong and healthy. Argan oil prevents damage from colouring and washing. The lightener also ensures no more dry hair which is a concern for many who want to try balayage but are afraid of its ill effects on the hair.
I also liked that the J Beverly Hills lightener comes with seaweed extracts that ensure individual hair protection. The formula uniformly coated my hair for which I was thankful.
It is good for hair that hasn't been pre-treated because of how gentle it is on the hair.
The lightener is brilliant as it does not bleed nor does it swell. If you want to try a lightener that does the job without the use of strong chemicals, then try this lightener.
Pros:
Gives 7 levels of lift
Nourishes hair
Prevents hair damage
Uniform colour coating
Doesn't bleed
Cons:
Not suitable for pre-treated hair
My Ratings:
Hair Lightening – 4.5/5
Non-Damaging – 3/5
Suits All Hair Textures – 3/5
Sunlights Professionnel Balayage Lightener
Another clay lightener I tried out is this one by Sunlights.
This super-gentle lightener is made from Kaolin clay which is quite low in pH level and doesn't harm your hair at all. So I was excited to try it as my hair looked quite dry.
I love this lightener for a reason; it isn't just natural but it gives the lift that you desire. The lightener can lift hair to 7 levels which means gorgeous colour without much effort. This lightener is made for those who want a maximum lift.
Also, I loved how the Sunlight's lightener has a gentle citrus fragrance of grapefruit so those who love this fruit will be in for a treat.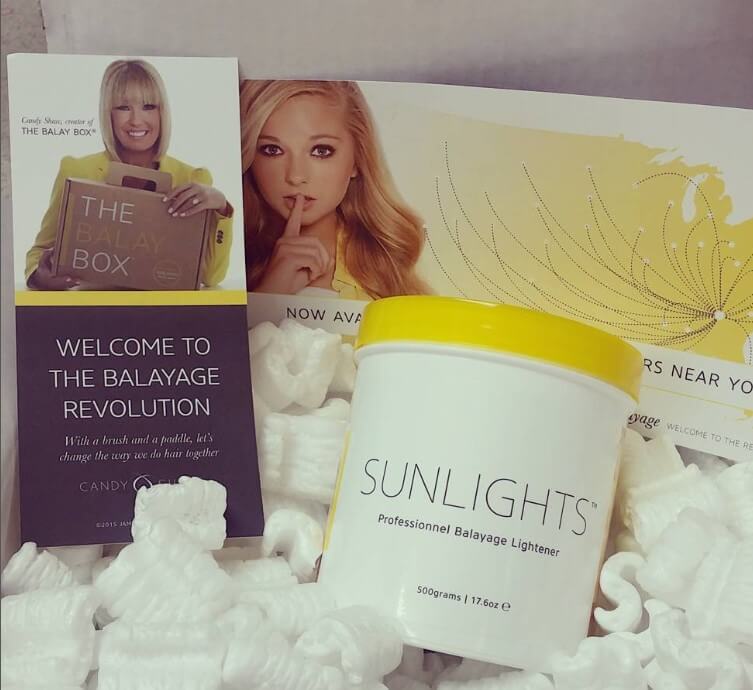 It also has conditioning properties while colouring your hair which will be beneficial for those with dry and rough hair. The consistency is commendable of this lightener and so is the end result.
This is one of the lighteners used by the pros as well. You can try balayage yourself or you can ask your stylist to do it for you. Either way, you can expect nothing short of perfection.
Pros:
Gives 7 levels of lift
Gentle lightener
Used by professional stylists
Has hair conditioning properties
Cons:
Scent may be off-putting to some
My Ratings:
Hair Lightening – 5/5
Non-Damaging – 3.5/5
Suits All Hair Textures – 3.5/5
L'Oreal Professionnel Blond Studio Platinium Plus Ammonia-Free Lightening Paste
L'Oreal is one of the top names when it comes to the beauty industry and it is no wonder that it has made it to my list.
I found that this lightening paste is without fragrance and it ensures zero dust. On top of all this, it can be used for on-scalp lightening which is a major benefit of this lightening paste.
It can lighten the hair up to 7 levels which is enough for many people who wish to opt for balayage.
I also found that the lightening paste comes with beeswax and Nutriceride which is supposed to help make your hair and softer while colouring your hair. But honestly? I couldn't see much effect.
I think this lightener for balayage is best for those who wish to get a pale blonde colour.
The lightening colour can also be used when you just want a bit of lift without being too obvious about it. It works well for those with highlights too and can be used at the base of the hair to create some lift and add some colour.
Pros:
Fragrance-free
Dust-free
Suitable for on and off-scalp
Lifts hair up to 7 levels
Makes hair softer
Cons:
Suitable for people who want pale blonde colour
My Ratings:
Hair Lightening – 5/5
Non-Damaging – 3.5/5
Suits All Hair Textures – 3.5/5
Matrix Light Master Lightening Powder
This Matrix lightening powder is for those who want to take it up a notch. It gave my hair a lift of up to 8 levels which is pretty impressive. Yes, at first try.
It doesn't even require that you leave it on for too long. It's supposed to condition your hair in the process with the panthenol that it contains.
But let's be honest, if you're getting a powerful bleach on your hair, you definitely need to prepare for dry hair.
If you have used the Matrix V-Light Powder Bleach then know that this one works more than 15% faster than that which is great news for some awesome colour on your hair.
I found it very strong because of its ability to give you the results you seek fast.
It works for on-scalp use which is why I love it so much. As most powerful bleaching agents are not skin-friendly.
And it was pretty easy to mix making it a must for beginners like me. It is also affordable and versatile. This powder for balayage works well for creating effects like those for highlights and so it is pretty good for strong colour as well as natural colour tones.
Pros:
Affordable
Gives highlights-like colour
Can give desired lift
Provides lift up to 8 levels
Conditions hair
Cons:
Dries quickly so need to work fast
My Ratings:
Hair Lightening – 4/5
Non-Damaging – 4/5
Suits All Hair Textures – 3.5/5
Clay Lightener Vs Powder Vs Creme: Which Is Better For A Balayage?
While powders and creme lighteners are the most commonly used lightening products for balayage, clay lighteners are steadily gaining popularity.
Clay lighteners are better suited to balayage as it's very easy to apply them. Also they don't drip like powder mixtures or creme lighteners to you get the perfect light to dark balayage look.
A clay lightener only lightens hair upto 4 or 5 levels. And while this is a good thing for hair health, you might need a regular bleach if you want to go platinum or if you're starting off with black hair.
These type of lighteners also stop processing hair when it dries. So you don't have to worry about hair getting damaged if you leave the lightener on for a few more minutes accidentally.
However, if you were to choose between creme or powder, a creme lightener would be better for hair as it contains ingredients that hydrate hair and prevent too much damage.
But you have to be careful that the creme doesn't bleed or run otherwise you'll end up with uniformly lightened hair instead of the dark to light ombre style that is characteristic of a balayage.
Final Verdict On The Best Lightener For Balayage
As you can see that each of the lighteners for balayage have their advantages and disadvantages. While some colour quickly, it is a result of the use of some chemicals.
The best lightener for balayage is Oligo Balayage Clay Lightener because of its ability to prevent hair damage and its various nourishing properties. From hydrating your locks to suiting even sensitive scalp, this hair lightener I found is worth a try for sure.
You can achieve any type of balayage look with this which makes it a versatile option for everyone.
Also Read:
Best hair treatment for bleached hair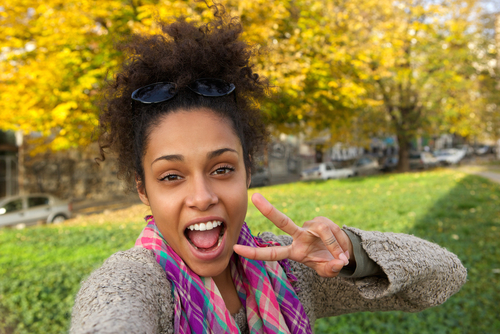 Helen is committed to bringing you the latest popular hairstyles, hair care tips, and hair-related products. You can check more of her work on besthairlooks to find fashion inspiration, product reviews, tutorials and more!