Don't hide those curls away! It's time to reclaim your roots (quite literally) and ditch those hair straighteners and chemical relaxers. And when it comes to Afro hair, we think hair sponges are the best invention since sliced bread. This clever little tool is super helpful in helping you create hairstyles like dreads, locks or Bantu knots – especially for short, cropped hair. We just love how they cut down the time it takes to style and curl natural hair.
A hair sponge is just an oval, rectangular or round shape brush with a sponge instead of bristles. This sponge comes with holes, which can vary in size, that let you twist and curl your hair. So now you don't have to finger curl your hair for hours together. With the sponge, the job's done in minutes. Cool, isn't it? Naturally, the next question on your mind would be, "So which one should I buy?" Well, we've got that sorted for you! Here's the best hair sponge review.
After a lot of consideration on which hair sponge will suit my hair the best, I found one which seemed to tick every feature I was looking for in a hair sponge.
Customers who have tried out hair sponges have let out their final verdict on the best quality hair sponge which is Afrofy Afro Twister Brush Sponge. Besides having a sturdy build and a decent price of $13, the hair sponge has the ability to work its way through the harshest of hair types no matter how curly and matted it.
Top Hair Sponge Reviews
Parabirds Curl Twist Hair Sponge
The first on the list of this best hair sponge review is Parabirds Curl Twist Hair Sponge. We find it to be one of the most well-designed products on this list too. The sponge comes with larger holes that are perfect for curling and twisting longer hair.
What's more, it has a pointed design on the other side that helps you create waves. Talk about multitasking! And it's the ideal size to carry about with you too. Just throw it in your bag while you're travelling.
What We Like:
The eco-friendly material of the sponge
Easy-to-hold oval shape
It's perfect for creating intricate dreadlocks
Affordable price
What Could Be Better:
The material falls apart easily
RioRand Magic Twist Hair Brush Sponge
Its versatility is the main reason why the RioRand Magic Twist Sponge has found its place in this best hair sponge review. The dual-sided brush sponge has larger holes on one side and peaks with slightly small holes on the other.
So no matter what type of hairstyle you want to do, this RioRand sponge is the best pick! We think this one is a wise investment if you're growing out your hair. What's more, this sponge helps improve blood circulation, boosting hair health as you use it.
What We Like:
Eco-friendly, reusable material
Travel-friendly size
Suitable for all genders and hair lengths
What Could Be Better:
The material falls apart quickly with use
It's not suitable to make waves
Afrofy Afro Twister Brush Sponge
Our favourite thing about this product? Twist, curls, coils, locks, dreads – you name it, this sponge can create that style. Plus, the 9mm-sized holes work well on both long and short hair. But if we were to pick one, we'd say that it's best for longer hair. In fact, people vouch that this product can work even on hair which is seven inches long.
What We Like:
Can still work on your hair if it grows a few inches
Easy-to-hold curved shape
Sturdy material and high quality
What Could Be Better
The sturdy build makes it difficult to carry around
HALLO Hair Twist Sponge
Just like the product above, the HALLO hair twist sponge can be used to create multiple hairstyles. The dual-sided sponge comes with holes on one side and wave-making brush on the other.
But the edge HALLO has over other sponges is the customisation it offers. You can choose a sponge to create big waves and loose curls or smaller waves and tighter curls or mix them around.
What We Like:
What Could Be Better:
The material falls apart after a few uses
BEWAVE Barber Hair Sponge
Confused between dreads or twists? Switch between the styles as often as you like with this BEWAVE barber hair sponge. The 8mm holes on one side make it super easy to get tight twists and coils in no time. We also love the oval-shaped design that makes the sponge easy to grip and use.
Another good thing about the BEWAVE sponge is that the peaks on the other side help increase blood circulation to the scalp. So hair styling is a more relaxing and less frustrating experience.
What We Like:
What Could Be Better:
The sponge starts breaking apart with frequent use
It's a bit large, so carrying or using it on shorter hair can be difficult
Magic Hair Curling Sponge Gloves
Feel your fingers cramping from styling hair for too long? Too lazy to work the sponge? Boy, do we have a product for you. We are in love with how innovative these Magic Hair Curling sponge gloves are.
The small holes are perfect for shorter hair or creating tighter coils. If you want to spend less time and effort and still get flawless curls, we suggest you go for these sponge gloves.
What We Like:
Innovative design
Flexible material makes it easy to move on the head
Eco-friendly material is gentle on the scalp
Travel-friendly
What Could Be Better
Not suitable for longer hair lengths
Beron Big Holes Sponge Brush
This hair stylist-recommended product finds a place in our list thanks to its dual-sided design. On one side there are 10mm large holes and on the other, smaller 8mm holes. These work well for both longer and shorter hair and for creating different hairstyles. Plus, the EVA sponge is environment-friendly too. We also liked how this versatile product is not heavy on your pockets.
What We Like:
Compact size
Affordable
Good for multiple hair lengths
Can be used by both men and women
Material is gentle on sensitive, allergy-prone scalps
What Could Be Better:
It's not suitable for frizzy hair
Kasimedo Magic Twist Hair Sponge Combo
If you want a hair sponge for the whole family, we think this set by Kasimedo is worth a try. Why? It lets you have whatever style you want. Trying looser dreads? Use the large-holed brush.
In the mood for tighter coils? Grab the small-holed brush. Too busy? Get your desired curls in minutes with the glove.
What We Like:
Can be used by multiple people or for different styles
Eco-friendly material that is gentle on the scalp
The sponges have an easy to grip shape
Convenient size and can be carried around
What Could Be Better
The material can have a chemical smell
KissDate Hair Sponge Brush
Like most other products on this list, the KissDate hair sponge brush is also dual-sided. It comes with 8mm holes on one side that are perfect for making tighter coils and curls. And on the other side are peaks that help create waves. What we like about the KissDate sponge is that it comes with a metal comb to smooth out tangles before you start hairstyling. This sponge has an edge over others in the market as it's great for frizzy hair.
What We Like:
Environment-friendly material
Helps create hairstyles like afros, coils and dreadlocks in minutes
Can be used by both men and women
Comes with detangling comb
What Could Be Better:
The sponge is slightly on the larger side and can get difficult to use on short hair
Nudred The Original Hair Sponge
What impressed us most about Nudred was the sheer variety it offers when it comes to hair sponges. There are dual-ended sponges, sponges with big holes, small-holed ones and those with convolutions to create waves. All created for Afro hair with different textures, lengths, and hairstyles.
Plus, Nudred takes special care to make its products with pharmaceutical-grade, chemical-free materials. So if you have any sort of scalp problem or sensitivity, we recommend the Nudred original hair sponge.
What We Like:
Skin-friendly material
Creates multiple hairstyles like locks, dreads or curls
Curved shape for better grip
High quality
What Could Be Better:
The sponge is slightly on the expensive side
BIGEDDIE Hair Sponge
The greatest thing about the BIGEDDIE hair sponge is its quality. Unlike other sponges, it doesn't fall apart with frequent use. It's also made with environment-friendly materials that are soft on your scalp and don't cause hair breakage.
This sponge comes with larger 10mm holes, so if you have longer hair, this product is ideal for you. And since the holes are on the bigger side, the sponge works on thicker ethnic hair and not just curly afros.
What We Like:
Gentle on the scalp and hair
Comes with a 30-day warranty
Suited for thick hair
Easy for beginners to use
Travel-friendly design
What Could Be Better:
The sponge has a slight chemical smell
Osmofuze Hair Sponge Blend
You might like to try out different types of hairstyles. Or you're growing your hair. Maybe, multiple people in your family use hair sponges. If all of this is correct, then we recommend getting a blend of hair sponges like this one by Osmofuze.
There's a dual-ended sponge. A sponge with larger holes and one with smaller holes. This blend even has a sponge for creating waves. So all your hair styling needs are taken care of in one go.
What We Like:
Compact, travel-friendly size
Different hairstyles possible
Suits different hair lengths
Skin-friendly material
Good quality
What Could Be Better:
You might notice a slight chemical smell during the first few uses
Waker 2 In 1 Hair Sponge
Hair sponge amateur? No worries. Get started with the Waker 2 in 1 hair sponge. The compact round brush lets you concentrate on a smaller surface area on the scalp until you get a hang of using the sponge correctly. It is dual-ended. So you have tight coil-creating holes on one side and convolutions on the other to create loose waves.
What We Like:
It's great for beginners
Recyclable material
Affordable
What Could Be Better:
The smaller sponge doesn't work well on longer hair
We think there are a lot of pros to using a hair sponge. For one, it saves you loads of time that you would otherwise spend twisting your hair using a curler or doing it with your fingers. We're talking hours here! Another thing we like about a hair sponge is that it gives a uniform look to the hair. There is always a chance of one curl looking tighter or looser than the other if you do them individually. But naturally, if you're using a hair sponge for the first time, you are bound to have questions. So, we've taken the liberty of answering some of your doubts here. Take a look!
How do curl sponges work?
So, here's how these sponges work their magic. Each sponge comes with equally-spaced holes. When you move the sponge across your scalp, each hole twists the hair strands into a coil and curls them. While you're moving the sponge use light, circular motions and don't press it too hard on the scalp. Some sponges come with a textured side to help you create different hairstyles.
Pro tip: We think the sponge works best if you first detangle and moisturize your hair. Oh, and make sure your hair's a bit damp as well. This makes the curls form quickly and easily.
I have short hair. How do I use a hair sponge?
You don't have to worry about using curl sponges on short hair. They were, in fact, made for shorter, naturally curly hair. If your hair's too long, the holes in the sponge won't be able to manipulate the hair into curls.
Before using a hair sponge, make sure your hair is wet. No, not got-drenched-in-the-rain wet. Only a little damp. Towel dry your hair a little if you've taken a shower or spritz on some water on dry hair.
The next step would be to take a wide bristle comb and get rid of any tangles or curl definition.
Now it's time for the main event. Get out your hair sponge and get to work. Rub it gently in the same circular motions all over your head. Remember to be nice to your hair – don't push too hard. Slow and steady, wins the race like always.
Tada! Your curls are ready!
What to consider before buying a hair sponge?
If you're new to the hair sponge party, we think you should start with a mini sponge. Hair sponges come in different sizes. The larger the sponge, the more hair it curls in one go. Using a smaller sponge, in the beginning, gives you more control over your hairstyle. It takes a while to master the art of curling your hair with a sponge. So your first attempt might not turn out the way you like it. Or the curls might not turn out the same way all-over. Our suggestion? Stick to a smaller sponge till you get the hang of it.
Does the size of the holes in the sponge matter?
Yup! The size of the holes contributes to how your curls look. It also depends on the length of your hair. So if you have shorter hair or want tighter, more cohesive curls, the sponges with smaller holes are the ones for you. But if your hair is a tad longer or you want to create loose and wavy curls, larger-holed sponges are more appropriate.
How long does a hair sponge last?
The period of durability for a hair sponge is typically 6 months which means you can make the most of it by regular usage.
Ofcourse this depends on the brand that you opt for as well. There are brands of hair sponges that last longer than the others. This can depend on the quality that the sponge is made up of.
Using chemical relaxers, straightening your hair every day, wearing wigs, it all gets tedious after a point. It's time to accept your natural, curly hair and show the world how proud of it you are. And this is where hair sponges step in. With them, you take one step closer to embracing your natural looks!
How long do you sponge your hair?
While this depends on the hair type and the ability of your hair to be curled up, there is a timeline that you can keep up with to ensure that your hair is curled well with a sponge.
If you are hair is wavy or semi curly you can keep it on for about 5 minutes for the curls to be shaped well.
But if you have curly hair already and all you want to do is ensure the structure of the curls, then leaving it on for about 1 minute will do.
Also read
Best Natural Oil For Beard Growth
Best Shampoo For Balayage Hair
Best Deep Conditioners For Women With Natural Hair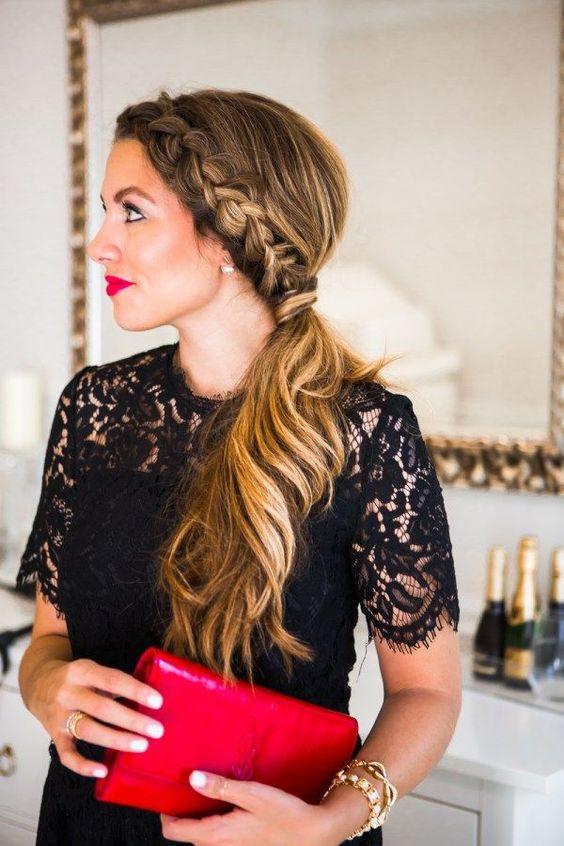 From hair care to soaring hair trends, we cover it all. We make sure you nurture your hair and stay on board with hairstyles and new hair trends. So hop on and make every day count with some of our creative and sassy hair trends.