The hair experts can perform magic and completely transform your look with a single haircut, sure.
But giving yourself a perfect haircut with the perfect hair clippers for home use is synonymous with satisfaction.
Not only that, clippers are important because one may not always be able to go to the salon for its far away.
Related: Best Hair Clippers For Fades
Related: Best Vacuum Hair Clippers
Related: Best Trimmers For Lineups
Or one may not have enough time for the salon, the world might be suffering a deadly pandemic or there might be other circumstances that would prevent one from reaching the salon.
What we are trying to say is that it is never a bad idea to own a good quality hair clippers for home use!
Since it is almost Christmas and a perfect time to give yourself gifts and a new haircut, we have curated a list of best clippers for fade haircuts that will help you with both.
Top Hair Clippers for Home Use 2021
Wahl Magic Clip Cordless Limited Edition
Best Wireless Hair Clippers For Home Use
Wahl offers the customers convenience and flexibility in the form of hair clippers. This product is long lasting and dependable and suits the beginners.
It provides professional clipping and impressive designs that are easy to grip. Since the clipper is wireless, it ensures hassle free clipping from all angles.
The product features a powerful lithium-ion battery that lasts for almost one and a half hour. It also has a power cord that can be inserted in wall sockets for charging.
The high precision 2161 blades and powerful motor makes the clipping process easier for the users. It is light-weight and has a taper lever for convenient use.
Oster Fast Feed Hair Cippers
Best Corded Hair Clippers For Home Use
If you are aiming for a long fade then this clipper is ideal as it is designed to fit the hands perfectly. The product is light-weight and does not heat up.
The main features of this clipper are its powerful motor, ergonomic design, flexibility, Cryogen-X blades and durability. All these qualities make Oster Fast Feed a convenient product for hair clipping.
When it comes to military haircuts, Oster Fast Feed is the number one choice. The clipper produces minimum noise and is great for close cuts.
It also includes a taper lever that helps to make changes to the blades easily and without any hassles. Very little vibrations are produced by this clipper and it is extremely reliable.
Andis Professional Master Clippers
Best Noiseless Hair Clippers For Home Use
Manufactured by Andis, a reputed brand for hair clippers, this product is truly a master of fade haircuts, just like the name suggests.
Its super powerful motor is designed to deliver nearly 14,000 strokes per minute and the perfection and competence are visible in each of those strokes.
This product too is quite light-weight and easy to hold for long periods.
The clipper does not produce unwanted noise or vibrations and makes the clipping experience smooth for the users.
Andis Professional Master is developed specially for heavy-duty work and therefore, is a hot favorite among the professionals.
Its blade adjustable lever also helps the users to experiment with different kinds of haircuts.
Andis Fade Gold
Best Electric Hair Clippers For Home Use
With an amazing ergonomic design, Andis Fade Gold is one of the most admired and appreciated name when it comes to hair clippers.
It is easy to use and delivers proficiency in every stroke.
Important features of this clipper include high quality carbon steel blades, fitted with taper lever that makes is convenient for the users to change the blades whenever required.
Another interesting thing about this clipper is that the user does not need to stop for fitting the guide combs or detach the blades during fading the hair.
Moreover, the powerful single-speed magnetic motors work smoothly on all hair types including dry and wet hair. It is light-weight and the package consists of two guide combs as well.
Wahl Professional Super Taper
Best Powerful Hair Clippers For Home Use
Wahl Professional Super Taper is indeed what the name suggests. This 5-star professional cordless fade clipper is one of the top names in the market at this moment.
It consists of 1006 commercial-grade blades and a powerful V5000 motor which helps to get that perfect fade.
Be it thick or long hair, Wahl Professional Super Taper cuts through it all. It is a top quality product, designed to last long and deliver efficient fades.
What is amazing about this product is that it comes with eight color-coded guide combs, blade oil, cleaning brush and a blade guard.
It also has an 8 feet long power cord that helps the users to use it flexibly and from whichever angle they wish to.
Oster Classic 76
Best Luxury Hair Clippers For Home Use
Although expensive, this product offers durability and efficiency like no other. It is formulated to deliver high performance on every use.
Every material and component used to design this clipper is long lasting and reliable. Easy to grip, this impressive clipper has a number of exciting accessories.
The product is available in a number of interesting limited edition colors and styles to cater to a wide variety of tastes.
It consists of a 000 blade which can be detached whenever required. The 9 feet long superb power cord allows the users to move about and find the right angles for a proper fading.
One can also opt the cordless options for more flexibility.
Wahl Elite Pro
Best Heavy Duty Hair Clippers For Home Use
If you feel that the above mentioned clipper are way too expensive then worry not because Wahl Elite Pro will offer you not only best quality but also the best affordable price.
The clippers are fitted with self-sharpening blades that are considered 40% faster than the other blades available in the market.
It works on all kinds of hair including the toughest ones since its heavy duty motors are designed to deliver 15% more power than the other clippers.
The package comes with 10 top-quality guide combs and an 8 feet long power cord. If you are a first timer, Wahl Elite Pro is the perfect choice for you.
Andis Cordless Combo Envy Li
Best Battery-Operated Hair Clippers For Home Use
A list of best hair clippers is never complete without the mention of Andis Cordless Combo Envy Li, as it one of the best and most affordable clippers available on amazon these days.
It has a lithium-ion battery which can be fully charged within an hour and half.
This battery runs for almost 2 hours providing high performance and perfect strokes for a stunning haircut.
There's more to this amazing product! The adjustable surgical fade blades (00000 to 000) helps the user with extremely close cuts without any hassles.
Its impressive and light-weight design, makes the clipper easy to grip. The Andis Cordless Combo Envy Li kit comes with 11 guide combs and other necessary accessories.
In case the battery charge drains out, the clipper can still be used with the power cord.
Wahl Professional 5 Star Legend
Best Professional Hair Clippers For Home Use
Widely used by hair experts and professionals, Wahl Professional 5 Star Legend is another important name when it comes to the discussion regarding hair clippers and fade haircuts.
This product is sold at an affordable price and provides highest quality performance.
It consists of a powerful V9000 electromagnetic motor that is stronger and faster compared to the other blades mentioned in this list.
The adjustable taper lever makes it easy for the users to change the blades. Other features of this product include intuitive design that is easy to grip.
The battery runs for over an hour without heating up, therefore, ensuring a hassle free fading.
The kit also consists of an 8 feet long cord that enables the users to move around the clipper flexibly.
Liberex Cordless Clipper
Best User-Friendly Hair Clippers For Home Use
Last but not the least is the Liberex Cordless Clipper which is extremely user friendly and affordable.
This light-weight clipper is exclusively designed to deliver an easy grip and comfortable fading.
Be it close-cuts fades, blends or trims, Liberex works perfectly for all those styles and provides the perfect results.
Interesting, the Liberex Cordless Clipper comes with a power indicator in order to make it convenient for the user to be informed about the percentage of charge that has been used.
The battery of this product takes only an hour to get fully charged and needless to mention, lasts long.
How To Choose The Best Hair Clippers For Home Use
Before we conclude, we would like to remind you a few important points that can be useful while choosing the right hair clipper,
1. Price – Just like the proverb "all that glitters is not gold", you have to keep in mind that "all that is expensive is not the best quality". The costly products may have exciting features but it is necessary to ensure the quality of those features as well. So before investing your money make sure that the brand is offering the highest quality for its price.
2. Motor Power – The motor of the clipper should be powerful because it ensures a comfortable fading experience.
3. Blades – Find out if the blades of the clipper are self-sharpening because such blades do not need much maintenance. Also, the efficiency and precision of the clippers depends heavily on its blades.
4. User-Friendly – Since all the fading has to be done manually, it is always a good idea to choose a product that assures convenience and comfortable grip.
5. Battery Life – If the product is cordless and the charge should last long as will prevent unnecessary pauses during the fading process. The cords should be long enough to provide flexibility.
If you are looking for the best hair clippers for home use, I hope this article was helpful to you. It can be a pain to go to the salon again and again for just a trim.
So with these trimmers, you can do your grooming process at home without any troubles.
Also read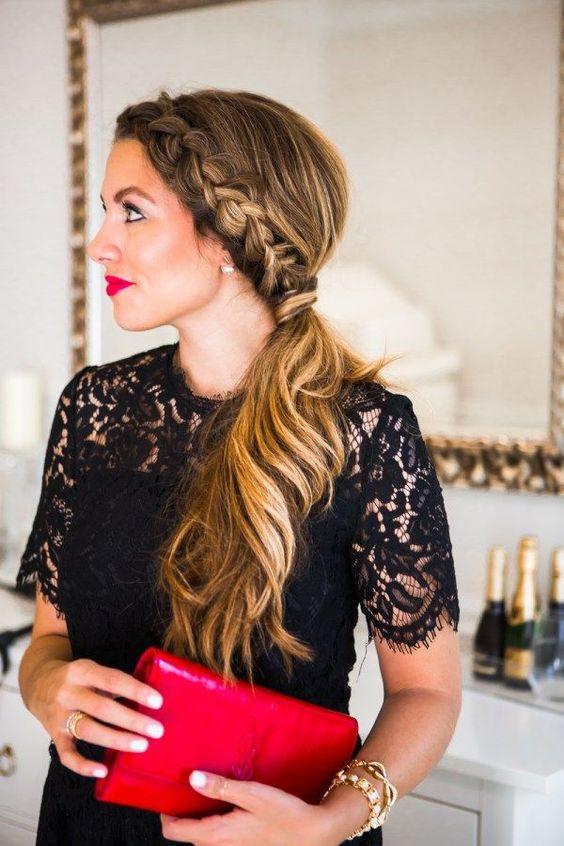 From hair care to soaring hair trends, we cover it all. We make sure you nurture your hair and stay on board with hairstyles and new hair trends. So hop on and make every day count with some of our creative and sassy hair trends.
Andis 01557 Professional Master Adjustable Blade Hair Clipper
Don't want to go to the salon everytime for a trim? Try these Best Hair Clippers For Home Use to give yourself a haircut at home! The Andis 01557 Professional Master Adjustable Blade Hair Clipper is one of the best and most effective product that works well to trim and style beard and fade haircuts for men
Product SKU: PIHOYUTE4567NJ89K
Product Brand: Andis
Product Currency: USD
Product Price: $94.95
Price Valid Until: 2022-09-03
Product In-Stock: InStock