Who doesn't want to acquire curls? And getting those luscious curls is much easier with the best curling wands for thick hair.
Speaking of blessings, how amazing is it to have thick lush hair. But it can get quite tedious when it comes to choosing the right hair products and basically just grooming it.
Curling thick hair can be a bit difficult sometimes so if you are looking for the right appliance you're at the right place.
A curling wand can bless you with some definitive hair styles and this applies to all kinds of hair. So check out some of the best curling wands for thick hair.
Top Curling Wands For Thick Hair
Hot Tools Signature Gold Curling Wand
Hot Tools is capable of pulling off any kind of appliance and it caters to different hair types.
We do agree that they are a bit high profile, they do have solid reasons for straying astray from generic appliances. The quality of this curling wand is such that it treats your hair very safely and gives you dreamy curls.
The pulse technology that is present in this curling wand allows heat to be restored when it gets a little too low for thick hair.
This is why it is the perfect choice for thick hair. It does not give you those tedious repeats when you just can't get it to curl.
So with each strike, your hair will be formed into beautiful curls. The power of this curling wand is what makes it a popular choice among stylists and other hair professionals.
But the only thing that could keep you from this appliance is that it is a bit pricey.
Pros:
Pulse technology
Good for different hair lengths
Very powerful
Cons:
Remington Pro Curling Wand
Remington is inevitable when it comes to hair products and appliances. They offer you the best experience in beauty and hair. This curling wand is a testimony to that statement.
This is pretty powerful as it can reach about 430 F which is the right temperature for thick hair. The blades of this curling wand are made up of ceramic which ensures safety and good treatment for the hair strands.
The curling wand heats up in about 30 seconds after which it makes sure your hair has the best curls.
What we love is that this curling wand is capable of creating different kinds of curls so that is definitely the right choice for styling thick hair.
Besides this, the curling wand is affordable and is easily accessible to everyone.
Pros:
Ceramic coating
High upper temperature
Affordable
Cons:
T3 Micro Whirl Trio Curling Wand
T3 curling wand does more than just curl your hair. It also helps really well in removing frizz and smoothen out your hair in ways that will allow you to flaunt your hair.
The curling wand comes with 3 different blades especially for different parts of your hair. The larger blades can be the right choice for thicker hair but the small blades can be handy when used on your foreheads or with tiny hair.
Using a hair wand can be tricky in terms of keeping it consistent throughout your hair. It can be harder for thicker hair to keep it constant in terms of texture.
Given the fact that these blades are big enough to curl your hair effectively, you can use it on your thick hair and be sure that the hair can be evenly distributed from the root to the tip of your hair.
This curling wand is priced on the higher side. You get these in two mellow colors – rose gold and white.
Pros:
Multiple blades for different hair
Helps style bangs and baby hair
Cons:
Kristin Ess Curling Wand
If you have thick hair what you need is a hair appliance that works its way through your hair effectively. Kristin Ess gives you just that!
It is a long curling wand that has the ability to reach the back of your hair without you having to stretch your arms uncomfortably behind your head.
The ceramic material that this wand is made up of gives you safe heating but at the same time faster heating which is necessary for thick lush hair.
The handle of the curling iron can rotate 180 degrees which makes it all the more effective to bring you curls of different kinds.
We assure you that using this for styling your hair can give you bouncy definitive curls.
Pros:
Can reach back of your head easily
Ceramic coating
180-degree movement on blades
Cons:
Chi Ellipse Curling Wand
Using a curling wand on thick hair means to have an appropriate appliance which is able to constantly style your hair all throughout.
Besides sectioning your hair in different parts while curling your hair this also helps in getting the curling process done easily for thick hair.
It is easy to get lost in the process of curling your thick hair and this curling wand does not let you leave out some parts.
The maximum this curling wand can go up to is 250 degree C which is strong enough to create those defined curls.
The LED display on the curling wand keeps you informed about the settings including the temperature. The curling wand has a warranty of 2 years.
Pros:
Quick curls
Doesn't damage hair
LED display
Cons:
Barrel too big for certain hair lengths
Expensive
Can leave crimps on hair
Herstyler Baby Curl Mini Curling Wand
HerStyler has the best appliances for the hair that have a long life and options to choose from.
This mini curling wand even though is meant for thick hair, works with thick short hair. So it might not be the best choice for those who have long thick hair considering the size of the curling wand.
The curling wand is an excellent choice for those who have fine hair on the verge of breakage. We love that fact that it creates the best and most attractive ringlets on your thick hair.
The wand is just the right size to handle and give you nice defined curls. It also gives you a smoothened out texture and evens out your hair in every way.
This way you get rid of frizzy hair as well.
Pros:
Cons:
Not for longer hair
Does not have multiple heat settings
Harry Josh Curling Wand
This funky looking curling iron is one of the most efficient ones in the market today.
Not only does it look chic and fun but it has the ability to create dreamy curls on all hair types.- especially thick hair!
The 3 part wand as part of the curling wand is the reason why we recommend this for those who have curly hair.
The nano ceramic coating on the curling iron keeps the material safe and acts safely on the hair strands giving you smoother and a glossier texture to the hair.
Remember, the wands can be changed according to how strong you want the curls to appear – loose, tousled or tight.
Pros:
Can be used as a wand, marcel and curling iron
Multiple temperature settings
Cons:
Sultra Bombshell Curling Wand
Sultra has offered you with one of the most handy appliances to create defined and creative curls on any hair type.
The main motive of this curling iron is to treat all kinds of hair with a safe metric so as to preserve the natural texture despite constant styling.
The material of the blades is friction free which means it can work its way through tangles. We would suggest you to remove your tangles nevertheless in order to avoid breakage.
The heat distributed on this tourmaline curling iron involves advanced ceramic technology which preserves your hair strands and gives you a shiny and glossy texture.
But that's not all, besides curling your hair, you can also create beachy waves on the hair so it's a win win for everyone!
Pros:
Good for smaller length hairstyles
Affordable
Negative ion and auto shut-off feature
Cons:
No temperature control
Users reported heating issues after some weeks of use
What size curling iron is best for thick hair?
This is a common concern for those who want to protect their thick hair and keep it intact. After research we have come to the conclusion that the right size for a curling iron meant for thick hair 1.5 inches.
This is the right size to work through all parts of your hair including the back of your head.
Make sure you section your hair while you curl your hair with an iron since it can ensure an even texture throughout your hair.
How do you curl thick hair with a curling wand?
Styling thick hair can be quite a task. So the easiest way to make that happen is by sectioning your hair and working on it one part at a time.
This way you can make sure you have everything styled as well as ensure safety. We would suggest you use hair clips for this else it can get messy.
How long does it take to curl thick hair?
Curling thick hair can be tedious and can take a bit more time than other hair types. So the only way to gauge how long it will take is by considering the length of your thick long hair.
If your hair is long and thick it can take slightly more effort to work your way through all sides of your hair and make an even texture.
Doing any type of hairstyle can get challenging when you have a thick mass of hair on your head. But now, getting curls is easier than ever with these top curling wands for thick hair.
They let you cut your morning routine short and give you bouncy, voluminous curls that you will love!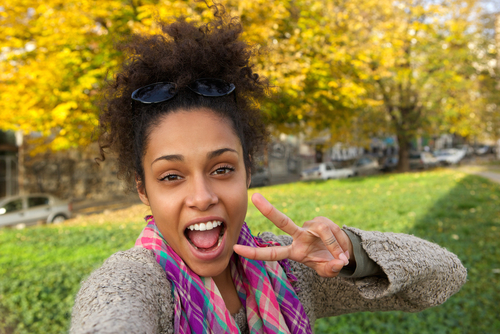 Helen is committed to bringing you the latest popular hairstyles, hair care tips, and hair-related products. You can check more of her work on besthairlooks to find fashion inspiration, product reviews, tutorials and more!
Remington Pro Curling Wand
These curling wands for thick hair help you get bouncy curls in no time. The Remington Pro Curling Wand comes with multiple heat settings and doesn't damage your hair.
Product Brand: SV279HY472B
Product Currency: USD
Product Price: $24.03
Price Valid Until: 2021-12-17
Product In-Stock: InStock