For those of us who have curly locks, we realise how blessed and easy we have it! 
But for them gals who long to have curls, you know how hard it can be to use a curling iron especially when you have short hair. The process of having to curl your short hair can be taxing with the fear of burning yourself in the neck.
But to keep your dreams of gaining those curls, we have a better solution. Using a curling wand can make life so much easier. So check out the best curling wand for short hair.
| | |
| --- | --- |
| Curling wands for short hair | Link |
| Hot tools professional curling wand | Link |
| BaByliss Pro curling wand | Link |
| InfinitiPro curling wand | Link |
| NuMe octowand curling wand | Link |
| Infiniti pro tourmaline ceramic curling wand | Link |
| Bedhead curlipops ceramic curling wand | Link |
| T3 whirl trio curling wand | Link |
| Drybar 3 day curling wand | Link |
| Ghd curve wand | Link |
Top Curling Wands For Short Hair 2021
Hot tools professional curling wand
We are all particular about owning an efficient prop for our hair. This one from hot tools provides exactly that.
This is the number one device hair stylists go for. The heating capacity is upto 430 F. 
What we love about this curling wand for short hair is that it distributes heat evenly and has a grip that is so comfortable.
What women with short hair look for is a tool that does not overpower their palms when they are using it to curl their hair.
This has a sleek build and allows you to hold it without being much of a liability.
Another great thing about this curling wand is that it does not require you to rotate your wrist because it does it for you.
BaByliss Pro curling want
BaByliss is always there on our list because of the top notch hair products they continuously list out. 
Not only are they made up of great quality but they're also very efficient and last a long time.
Another sleek-built hair wand which is a great choice for short hair. The lever present on the hair wand allows you to deal with frizzy and wavy hair to allow defined curls to be formed.
The hair wand gets heated very quickly which means it comes in handy for those who have rush to work in the morning.
Using this hair wand makes sure your hair is silky smooth and works super efficiently for women with short haircuts.
InfinitiPro curling wand
What's the best choice for women with short hair is that you need a handy and a small version of a flat iron – and that is exactly what InfinitiPro curling wand is.
It offers heat of 400 F outside and 250 F outside which makes it the perfect hair product to use on the go.
Another reason to hop on board and buy this hair wand is that it works across all hair types and treated each one the way it deserves to be treated.
If you have wavy hair then this acts accordingly and the same with frizzy hair.
The maximum amount of time it takes to heat up the curling wand is 30 minutes.
This comes in two colors – black and white.
NuMe octowand curling wand
We know what you're thinking.
How does a curling wand for short hair also resemble a weapon of some sorts!
We belive the aesthetics is one of the biggest selling factor of this hair curling wand.
But believe us, this is not all.
The curling wand comes in different sizes of barrels and allows you to style different hair types in various styles effortlessly.
The material that this curling wand is made up is tourmaline which explains how it is safe for the hair.
This proves that your short hair can be styled very easily with the respective barrels that will help you style your hair without burning or bruising your hair while you're at it.
The only thing that would hold someone back from purchasing this curling wand is the price which is almost about $150.
Infiniti pro tourmaline ceramic curling wand
The infinitipro hair wand is one of the best choices you can make for short hair as it is affordable and super handy as well.
As you can see from the image above, the design is made in a way that it allows you to style without exerting too much effort into separating your hair strands.
The long stick allows you not to stretch your arm too much towards your hair. This avoids aches in your arm and also gives you an easy way around styling your hair every morning.
The best feature that this curling wand has is that it has a safe heating option which allows your iron not to overheat.
Bedhead curlipops ceramic curling wand
Here's yet another one that we can vouch for the shine and gloss of your hair.
Having short hair and maintaining the gloss can be quite pressurizing.
Bedhead makes sure that with this curling wand life gets simple and all you have to do is heat up the device for an appropriate amount of time and the rest is a piece of cake.
It gets heated to up to 400 F which is safe enough to keep your hair strands and allow it to exude shine.
This curling wand is best suited for straight hair as it does have the capacity to form some definitive strong curls.
The best part is that it comes with a tangle free swivel cord which is a god sent for those who have tangles.
T3 whirl trio curling wand
For those of you like to have choices and a good variety.
Why have one when you can have 3 efficient ones.
This way you can use one after your hair grows longer as well.
The barrels that come with the curling wand can be used for styling your hair in different ways and allows you to have a back style always.
The curling wand allows your hair to be silky smooth and shiny at all times.
The curling wand allows you to style the hardest and the most kinkiest of hair types. It comes with an auto shut off feature which makes sure you have the right amount of time on your hand to heat it up.
Drybar 3 day curling wand
Drybar is an interesting brand that caters to different appliances and tends to every need in a sophisticated way.
This 1 inch curling wand allows you to style your hair without the pressure of turning all the way back to get your hair all over.
The stick is pretty long which allows you to use the least of your efforts and brings some exciting results on your hair.
This is especially meant for short hair as the device is just the right size. The device can eliminate frizz and bring back your shine back in no time.
Ghd curve wand
GHD is a well known brand which has always provided women with some really efficient and good quality hair products and appliances.
The ghd hair curling iron is used the most to create consistent and definitive curls and allows your curls to last for a long time.
This could be a wise choice for those who are particular about time since it takes only 20 seconds to heat up.
Holding the curling iron on your hair for around 8 seconds and twist it around to form some nice curls on your hair.
Paul Mitchel curling wand
Paul Mitchell is another brand which will take off all your doubts about hair care and gives you the best experience using these appliances.
The gold barrel that it comes with this curling iron looks at faster heating and more importantly safe for the hair strands.
This makes sure that your hair is not affected by the heat and we are sure that this appliance will last a long time.
The temperature settings on this hair wand are such that it can be adjusted and used according to the styling needs of your hair.
The temperature can also be locked so that you can be consistent about your heating needs.
Is curling iron better than a curling wand?
When it comes to curling for short hair a curling wand is much better as it is easier to hold and has a better effect on your hair strands.
Not only this, the curling wand is a much easier appliance to use on women with shorter hair and does not have inconvenience with it.
Besides this, curling wands are smaller in size and can be stored efficiently in your wardrobe.
We hope that this list helps you make the right choice for some awesome styles and above all – the wellbeing of your hair!
Also read
Best hair wig vendors on Aliexpress
Best lace wig vendors on Aliexpress
Best human hair wig vendors on Amazon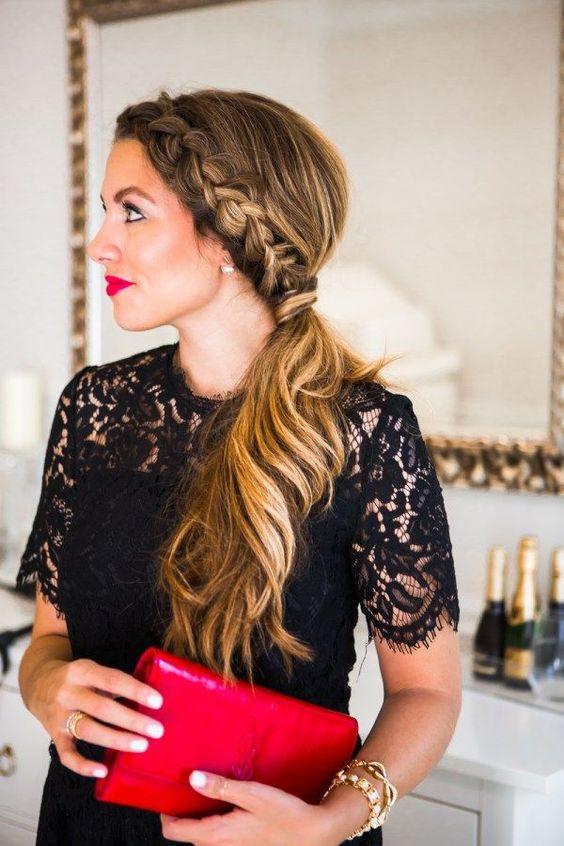 From hair care to soaring hair trends, we cover it all. We make sure you nurture your hair and stay on board with hairstyles and new hair trends. So hop on and make every day count with some of our creative and sassy hair trends.