Wave caps are also known as stocking cap for waves, and they help protect your hairstyle and achieve waves on your hair.
This piece of accessory rose in popularity during the 1990s and 2000s.
They have been popularised by a lot of celebrities like Eminem, Jay zee, Snoop Dog and Mike Jones who wear them during their performances.
The best cap for waves has mainly two purposes. It is worn as a fashion accessory and it also helps in accentuating your waves.
They help in keeping your hair closer to the scalp and maintaining short hairstyles. It looks very similar to a skullcap.
Benefits of Wave Caps
Fashion Statement- A wave cap is a very trendy accessory that you can pair with different types of outfits. Because of this, it has been very popular among people since it was introduced.
This is not something that is worn just by celebrities or young people. It is a universally appealing statement accessory that is available in a choice of colours and materials.
The most common materials used in making a wave cap include polyester and nylon. Black is the most loved and the highest-selling colour in wave caps.
Today, people wear a wave cap as a fashion statement irrespective of their culture, background and race.
A wave cap is one of those pieces that have stayed in trend for a long time. Celebrities donning these on public platforms have helped in making this a very popular accessory.
Protection from sun damage– Everybody raves about how important it is to protect your skin from exposure to sunlight. But very few people are aware of the fact that we should give the same protection to our hair.
Yes, your hair is prone to damage by the harmful ultraviolet rays of the sun. If your hair is exposed to sunlight without using any covering or sun protection product, it could lead to damage to the cuticle, which is the outer layer of your hair.
This could further lead to long term damage like discolouration, hair fall, breakage, thinning, frizziness and split ends. This is where a wave cap comes into play.
A wave cap is a perfect shield from the sun for your short hair. If you have long hair, you should look for other viable options.
This is another reason why wave caps are such a popular accessory, especially during summers when it is important to give that much-needed sun protection for your hair.
Maintaining the hairstyles- This is the third main reason why a wave cap is such a good accessory.
When you are trying to get hairstyles like 360 waves, 180 waves, curls or kinks on your hair, it is important to shield your hair from potential stressors.
This will ensure that the waves develop neatly and firmly and will not be disturbed by any external forces. A wave cap ensures that the hair remains flat while developing the style.
This is also applicable if you are trying to maintain braids on your hair. This is why wave caps are widely used among African American men.
So a wave cap becomes a quintessential accessory to achieve perfect hairstyles.
This is especially helpful to build your hairstyles while you are involved in other activities like working out or sleeping which could damage your waves and braids.
Locks in moisture on your hair– For any hairstyle to turn out well, it is important for the hair to remain healthy. And for the hair to be healthy, it is important to keep it moisturised.
A wave cap will help you do just that. This is one of the biggest benefits of the wave cap and the reason why it is a staple for so many people who aren't even into fashion and styling.
Wave Caps Recommend
We can see a lot of youngsters wearing wave caps today. Let us take a detailed look at some of the benefits you get with a wave cap.
How to select the best cap for waves – A Buying Guide
A wave cap is an accessory that can help in managing and maintaining your hair better. Now that you have decided to invest in a wave cap, you just have to find the right one suitable for your hair type.
Let us look at some of the things you should consider before selecting a wave cap for yourself.
Compression- In order to get beautiful and neat waves, compression is vital. Otherwise, your hairstyle would look untidy and all over the place.
Compression basically means that the wave cap should be able to contribute some pressure on your hair and keep the style compressed so it stays intact even after long hours.
It is important to select wave caps with good compression abilities if you are looking to build braids or waves. This also saves you a lot of time since compression helps in building hairstyles quicker.
Colour- When it comes to wave caps, you can choose from a variety of colour. Of course, this is a good thing because you can match it up with your outfits to create style statements.
But these colours also come with drawbacks. One main issue found in a lot of wave caps is that the colour shown online while you are ordering might not be the exact colour that you receive.
The difference in the lighting in the photographs can take a toll on the quality of the picture and lead to this misunderstanding.
So the best thing to do is go to the reviews section to check pictures posted by existing customers. This will give you a better idea about the colours.
You should also make sure to buy wave caps with a return or replacement option so you can send them back if the colour or fabric is not as expected.
Material- It is very important to choose the right fabric when you are buying a wave cap. This will ensure comfort and durability.
Wave caps are available in a lot of materials. The most common ones are made up of polyester and nylon.
Make sure to find a material that doesn't eat or slip off your head otherwise you will not be able to wear it while sleeping or performing physical activities like exercise or sports.
Fit and stretch- Knowing your head size is important while buying most of the head accessories and it is no exception with wave caps.
If you usually use large hats or durags, you might wanna buy a large wave cap.
It is important to find a wave cap that is flexible and has a good stretch. If it doesn't fit properly on your head, it will not be able to compress your hairstyle.
This is also why choosing the right material is important. A lot of people tend to buy wave caps that are too tight on your head.
This could lead to discomfort, damage to your hair and even a headache. You will also likely notice a mark on your forehead near your hairline.
So it is best to invest in a wave cap that is made out of stretchable fabric that will cling to your head firmly but not too tightly.
Sleeping with wave caps- One of the most important responsibilities of a wave cap is to protect your waveform while sleeping. This will help new hair to grow into the wave rather than growing in its natural texture.
But you have to be careful while doing this otherwise this could lead to further damages. If you live in a humid climate and wear a thick wave cap while sleeping, it can be damaging.
Your sweat accumulates on your head and it is not able to get out. It is best recommended to use stocking wave caps while sleeping so you will not have to face such issues.
Look out for wave caps that are made up of breathable and light fabrics to get the best results.
Top Cap For Waves
Dream, Boo Boo Stocking Wave Cap
With the Boo Boo stocking wave cap, you can choose from a variety of styles and colours. They have a plethora of colours like black, navy blue, red, white etc to select the best one that suits your outfit.
Another good thing about this wave cap is the quality of its fabric. The fabric is made up of 100% nylon and it is a good option for wave caps to wear when you are sleeping.
This is also a breathable wave cap made up of lightweight material. This is one of the top-rated companies for wave caps so you do not have to worry about the quality of the products.
You can visit their own website to know more about their products. The product definitely has its share of drawbacks.
One main issue is that the fabric is prone to tearing and ripping. This is because the material is very light and fragile.
This is also an economic option since it is priced fairly. So for the price that you pay, you get the best quality. This is a decent cap that can be on your wave.
Pros:
Assorted colours
Made up of nylon
Suitable for using when sleeping
Cheap
Airflow
Shining hair
Transparent
Maintains the oils in the hair
Cons:
Fragile
Prone to tearing and ripping
ROYBENS Silky Stocking Wave Cap
This set of wave caps from ROYBENS is available in a variety of colours so you have a lot of options to choose from.
You can also find a huge variety of hair accessories like durags and wave caps.
They claim to offer more than forty variations of durag and wave sets. These wave caps are composed of 95% polyester and 5% spandex.
Although the products are called a silky stocking wave cap, it is not made up of silk and they have mentioned it in the packaging already.
This is a breathable wave cap that leaves your hair moisturised throughout the day. This wave cap is also perfect for wearing when you are sleeping to compress your hair and protect your style.
This combo will make a good gifting option. They also have very attractive and vibrant colours.
Another good thing about this product is that the seller offers a full refund if it doesn't fit you.
Pros:
Wide variety available
Vibrant colours
Suitable for gifting
Comes in a pack of two
Offers refund
Reasonably priced
Cons:
Might have issues with fitting
Wave Builder Wave Cap
The primary function of a wave cap is to help you get seamless and natural-looking waves. And this one from Wavebuilder does exactly that!
This is also one of the cheapest options available for wave caps in the market. WaveBuilder promises to deliver caps that give you smooth and uniform waves.
Their wave caps are designed in such a way that it gives you the maximum wave building strength. If you need a good wolfing, you will also need a good fitting.
You do not have to worry about the cap slipping from your head and falling off in the middle of your sleep. This wave cap is silt in such a way that it will stay tight throughout the night.
This is important because your hair is constantly growing, even when you sleep at night.
So you need a wave cap to keep your waves in control. Your hair will regrow like waves.
WaveBuilder is a well known New York-based brand that has been building products for hair waves.
They have their own website that will give you all the information about them.
Their products are reasonably priced and well packed. The products are developed and manufactured in their own facilities.
There is no doubt about the quality, given the reviews. So I would say that this will be a good purchase.
Pros:
Renowned brand
Good fit
Suitable for wearing during sleep
Affordable
Good packaging
Combo of two pieces
Cons:
Nylon Bald Wave Hair Cap
If you are looking to buy a lot of wave caps that you can use long term, look no further. These wave caps come in a huge pack of 24!
It can be worn by both men and women. You can also choose from five different colours of wave caps including black, blonde, dark brown, light brown and dark blonde.
If you are looking for a wave cap that has good elasticity, these would be a good option. The caps are stretchy and flexible, and are made out of nylon.
These also fit well on your head since they are thick and have wide elastic bands.
If you are someone with long and thick hair, it is recommended to tie your hair in a ponytail or pin your hair flat to prevent flyaways and falling.
The best part about these wave caps is the elasticity. This wave cap will fit all sizes of head and all hair lengths because of its stretchy and elastic nature.
If the cap is too tight on your head, you can fix it easily. Simply stretch the band of the elastic or fix it onto your foam wig head until it loosens up a bit. But make sure to not pull it too tight because it is prone to ripping and tearing.
Pros:
Includes 24 pieces
Elastic and stretchy
Fits all head-sized
Fits all hair lengths
Thick
Wide elastic bands
Simple design
Comes in five colours
Cons:
Might not receive the exact colour
Might have issues with fitting
Silky Elastic Eave Cap
These wave caps are available in varying numbers. It comes in a pack of two, four and six. The design is suitable for men but women might also find it useful.
The wave cap is designed in such a way that the middle line of the wave cap is on the outside of the cap.
This helps in maintaining the static levels of your waves to assist in building them.
They also use the best quality plastic in their wave caps. This gives you a comfortable fit on your head. This wave cap is suitable for head sizes ranging from 21 inches to 30 inches.
Another important element of a wave cap is its material. Only wave caps made up of good quality materials last long and give you a good grip.
Otherwise, it will be prone to slipping from your head, tearing and ripping.
These waves are composed of high-quality silk satin material that is durable enough for daily wear. This material is gentle on the skin and will not fade off. This is a great deal for the price you are paying.
The best part is that they offer a refund service. So if the cap is not comfortable, doesn't fit well or doesn't look up to your expectations, you can get a refund.
You can simply send it back and the seller will authenticate your refund.
Pros:
Made up of high-quality fabrics
Offers refund
Comfortable fit
Value for money
Attractive colours
Durable
Cons:
Might have issues with fitting
King J- Stocking Wave Cap
The King J stocking wave cap comes in a pack of two. This is a very basic cap that is only available in black colour. This would be a good choice for beginners.
This wave cap is very comfortable to wear, thanks to its smooth and soft texture. This is also suitable if you are going to wear wave caps for a long time or overnight to build your waves.
If you have a large head, you do not have to worry much about the fitting. This wave cap is made up of elastic material that has high stretching capabilities.
They claim that you can stretch it to fit any head size to get a comfortable fit. This is ideal for building waves when you are sleeping because it is made up of very breathable and light material.
You should not use a thick wave cap when you are sleeping because the sweat from your head could get accumulated and lead to scalp irritations and hair fall.
This is also an affordable option for wave caps. You get two pieces for the price that are durable.
Pros:
Pack of two
Good for beginners
Elastic material
Breathable and light
Ideal for wearing during sleep
Reasonably priced
Stretchable
Cons:
Not many variants inc colour
Most of the wave caps are made up of materials that do not let moisture seep through. It maintains the levels of moisture of the hair so the waves can grow and build beautifully.
Keeping your hair moisturised is also important to reduce hair fall and breakage, promote growth and improve the overall health of your hair and scalp.
This allows you to try out different styles on your hair without worrying about breakage or hair fall.
It is recommended to apply oil, hair cream or any other moisturising hair product on your hair before wearing a wave cap and it will give you great results in no time.
Wave caps are similar to durags which are a more popular accessory that helps in building 180 and 360 waves.
They are the best option for people with short hair to build waves and protect their styles.
This is gradually becoming a trendy hairstyle that can be paired with a variety of outfits and looks, not to mention their various benefits.
They have also become a cultural symbol of the black community. It is a way to symbolise their identity in society.
Also Read:
Best shampoo and conditioner for 360 waves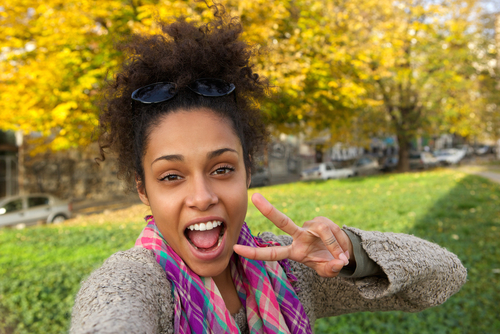 Helen is committed to bringing you the latest popular hairstyles, hair care tips, and hair-related products. You can check more of her work on besthairlooks to find fashion inspiration, product reviews, tutorials and more!