Life's too short to have just one hair color. But what about damage? Just use the best ammonia free hair dyes to keep your locks healthy.
Always wanted to go blonde? Want eye-catching pink hair? Often, the fear of damaging our tresses keeps us from experimenting with new styles and colors.
Related: Best hair dye removers
Related: Best dry shampoo for colored hair
Related: Best hair color for green eyes
Ammonia, PPD, and other such chemicals used can dry out your locks, open the cuticles on your strands, and leave them looking dull and lifeless.
Sometimes, frequent coloring can lead to breakage and hair fall.
But this doesn't mean you should not color your hair. Just use these ammonia free hair dyes!
Check out our reviews of some of the best ones in the market below:
Top Ammonia Free Hair Dyes 2021
Garnier Olia Ammonia Free Hair Color
Most people do not want to go for ammonia free hair dyes as they fade quicker that other chemical-based formulas. But not this one!
The Garnier Olia Ammonia free hair color is permanent. So it stays on for a very long time.
We also liked how well it works in covering grey hair. All the colors (and there are quite a few) turn out as advertised.
We like how this hair dye isn't just absent of any harsh chemicals, but it's full natural flower oils that leave your tresses shiny and soft.
The consistency of the hair dye is quite thick and creamy. So you don't have to worry about it dripping down your face.
Pros:
Affordable
No-drip formula
Long-lasting
Shine enhancing formula
Good grey coverage
Easy to apply
Cons:
Contains sulfates
Oil formula isn't suitable for oily scalps
Colors Available:
31 colors available ranging from black to shades of brunette, red, and blonde.
Grey Coverage – 4.5/5
Price – 4/5
Shine – 4/5
Longevity – 5/5
L'Oréal Inoa Ammonia Free Permanent Hair Color
Here's another fantastic ammonia free hair dye that doesn't fade away in a few washes! The L'Oreal Inoa Hair Color is permanent and offers amazing grey coverage.
The hair color is formulated using a special ODS 2 Technology Sublime Shine Mix. This is a blend of natural oils that intensely hydrates the hair.
We just love how shiny our hair looked after using this dye.
And the best part? Unlike so many other hair colors, you won't find the chemical smell in the L'Oreal Inoa.
You can use the lighter shades without a second thought as there's no bleach used in the formula either.
Pros:
Hydrating
Adds shine
Lasts for a long time
No bleach
Cons:
Not for oily scalps and hair
You have to buy the developer separately
Limited number of colors
Colors Available:
Brown
Mocha
Carmeline
Gold
Black
Grey Coverage – 4.5/5
Price – 3.5/5
Shine – 5/5
Longevity – 4.5/5
Clairol Natural Instincts Semi-Permanent Hair Dye
Most ammonia-free (and other natural hair dyes) tend to be expensive. So we were pleasantly surprised at the Clairol Natural Instincts.
It's a semi-permanent dye. So it won't give you the same long-lasting color as L'Oreal Inoa or Garnier Olia would.
But this Clairol dye claims to last up to 28 washes, so it's not bad for its price.
We would suggest against using a sulfate-based shampoo if you're using this product. It will wash out the dye sooner.
The formula is made with over 80 percent of natural ingredients, including ginseng, aloe vera, and chamomile, so it won't inflame or irritate your scalp.
We loved the original formula and how it just brightened up your existing hair color.
But the new formula seems to be more vibrant and concentrated. While it's a good thing if you're using lighter shades, it can make dark shades a bit too dark.
Pros:
Affordable
Natural ingredients
Lasts for 28 washes (with a sulfate-free, color-protect shampoo)
Good for sensitive skin
Cons:
Might wash off quickly with regular shampoos
Some shades are too dark and vivid after application
Colors Available:
38 shades of hair colors available, including:
Blue black
Brown black
Darkest red
Cool blonde
Rose gold blonde
Light auburn
Reddish brown
Grey Coverage – 4/5
Price – 5/5
Shine – 3.5/5
Longevity – 4/5
Manic Panic Cream Formula Semi-Permanent Hair Color
This ammonia-free hair dye is a cult favorite! And for good reason too.
Manic Panic Hair Color isn't just free of ammonia, it doesn't contain PPD, resorcinol, parabens, peroxide, gluten, or other terrible chemicals.
It's also vegan and cruelty free, so we'll give it extra points for that.
This hair color is also super-pigmented. The good news? This means, some amount of lighter shades (pink, blue, etc.) will show up on hair even if it isn't bleached.
The bad news? You will probably stain your bathroom while taking a shower.
Manic Panic is one of those hair dyes you use to experiment with your hair color, not for grey coverage.
Its formula doesn't penetrate the shaft of your hair strands but just sits on top of the cuticles. So it washes away in just 4-6 weeks.
Which isn't such a bad thing if you're just looking for a fresh, new look every other month.
Pros:
Good for sensitive skin
Pigmented formula
Easy to experiment with colors
Cons:
Washes away quickly
Colors might not show up on dark (unbleached) hair
Colors Available:
Vampire Red
Fuchsia Shock
Plum Passion
Ultraviolet
Cotton Candy
Silver Stiletto
Velvet Violet
Grey Coverage – 3.5/5
Price – 4/5
Shine – 3.5/5
Longevity – 3.5/5
Herb Speedy PPD-Free Hair Dye
Herb Speedy is one the best ammonia free hair dyes to use if you're prone to sensitivities and allergies.
Even if the product is ammonia-free, it can still trigger allergies, because of the presence of PPD. But Herb Speedy doesn't contain this chemical either.
This is a Korean product and can last upto 25 washes if you use a mild, sulfate-free shampoo.
Being a Asian brand, it comes with just three colors. But if you're a brunette and want a natural-looking dye, this is a good pick.
Pros:
No PPD or other harsh chemicals
Gives natural-looking color
Has sunscreen agent that prevents hair color from fading
Cons:
Not many colors available
Colors Available:
Natural brown
Soft black
Natural black
Grey Coverage – 4/5
Price – 4/5
Shine – 3.5/5
Longevity – 4/5
DpHue Color Boosting Gloss + Deep Conditioning Treatment
If you're not a pro at mixing and applying hair colors, then you should try the DpHue Color Boosting Gloss.
It's as simple as applying a conditioner to your hair. In fact, it's hydrating formula even makes it like a conditioner.
We liked how shiny and soft our tresses felt after using this color.
If you have damaged hair, you can try this one too. The color pigment doesn't penetrate the hair shaft but just wrap around your cuticles.
But the one downside is that this hair color is easy to wash off.
If you're looking for just some fun experimentation and not a hair dye that seriously covers your greys and lasts long, this one is perfect.
Otherwise, you're better off with Garnier Olia or L'Oreal Inoa.
If you have lighter shades of highlights on your naturally dark hair and want to hide them, this dpHue hair color can help you out.
Pros:
Very easy to apply
Does not damage hair
Leaves hair soft
Vegan, cruelty free formula
Cons:
Not long lasting
Some dyes don't show up on darker hair tones
Hair color shade might appear different depending on your natural tones
Not enough grey coverage
Colors Available:
Auburn
Brown
Copper
Light brown
Strawberry
Sheer
Light blonde
Dark blonde
Grey Coverage – 3.5/5
Price – 4/5
Shine – 4.5/5
Longevity – 3.5/5
Revlon Total Color Permanent Hair Color
A hair dye that is ammonia-free, sulfate-free, long-lasting, and gentle? Seems like too much to ask. But this Revlon Total Color claims to be all this and more!
If you want to cover grey hair or touch up your roots, this Revlon hair dye is perfect!
The formula is vegan and you won't even find common ingredients like mineral oil or silicones that weigh down your hair.
Revlon Total Color comes in 16 natural-looking shades. So we're sure you'll find your shade here.
Each hair color is formulated with botanical ingredients like black tea or cranberry. And every formula contains cannabis sativa (hemp oil) to nourish your locks.
However, this isn't the one if you want something funky like electric blue or fuchsia.
Pros:
Vegan
Free of harsh chemicals
Amazing grey coverage
Lasts for six weeks
Hydrating
Non-drip formula
Affordable
Cons:
Colors Available:
16 natural shades including:
Classic black
Dark brown
Light brown
Mahogany
Burgundy
Dark blonde
Ash blonde
Light blonde
Grey Coverage – 5/5
Price – 4/5
Shine – 4.5/5
Longevity – 4/5
Ammonia is a chemical often used in hair colors to help it penetrate the hair cuticle and increase the longevity of the hair dye.
But this ingredient can do more harm than good and often dries out and damages your tresses.
So these ammonia free hair dyes help you get the hair color of your dreams without hurting your hair!
Also Read:
Best hair color for green eyes and light skin
Best hair treatment for bleached hair
Best shampoo for balayage hair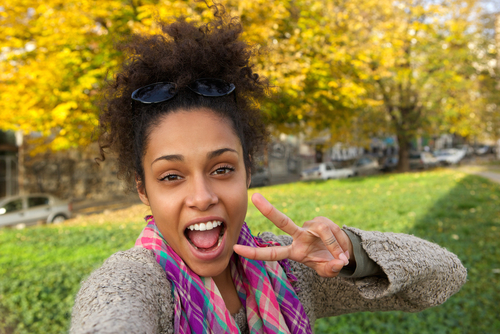 Mira is committed to bringing you the latest popular hairstyles, hair care tips, and hair-related products. You can check more of her work on besthairlooks to find fashion inspiration, product reviews, tutorials and more!
Garnier Olia Ammonia Free Hair Color
These ammonia free hair dyes help you get the hair color of your dreams without damaging your hair. The Garnier Olia Ammonia Free Hair Color is gentle, long-lasting, and available in several shades.
Product SKU: VCF194G
Product Brand: Garnier
Product Currency: USD
Product Price: $14.40
Price Valid Until: 2021-10-10
Product In-Stock: InStock