Laser hair removal is one of the greatest inventions in the world of beauty and skincare.
If you are someone like me who hates the tedious and rather painful process of waxing, you will fall in love with how comfortable this process is.
Using an at home laser hair removal for dark skin you can kill the hair follicles to prevent any hair growth. 
Benefits Of Laser Hair Removal At Home
Minimal side effects- Laser hair removal has very minimal side effects when compared to alternative methods of hair removal. They only last for a short duration of time, not more than a few days.
Cost-effective- A laser hair removal process is like an investment for your body which helps in avoiding the routine salon visit or buying the razor every time it wears out. Although this process is expensive than the other hair removal methods, it is cost-efficient in the long term since you do not have to spend money on waxing, depilatory creams, razors, epilators etc.
No ingrown hairs- Ingrown hairs are one of the most common and annoying side effects faced by those who resort to shaving or waxing their hair. These are hair strands that grow back into your skin that looks like a black bump. It can lead to infections and strawberry legs. With laser hair removal, there is no fear of getting ingrown hair.
Less hair growth- A laser hair removal process guaranteed little to no hair growth unlike the rest of the hair removal methods. This gives you long term results and you do not have to look forward to booking your next hair removal session in the near future. You also do not need to have hair on your skin to do laser hair removal and it is recommended to shave your skin prior to this to avoid any scorching.
Accurate- Sometimes when we wax or shave, we tend to miss patches of hair on our body, especially in hard to reach areas like elbows, arms etc. This can even happen if we get it done by an aesthetician or a professional. But the laser hair removing machines are pretty accurate and they give you great results without missing any spot.
Precise- A lot of hair removal methods only focus on removing hair from the surface level. This is not a good tendency and it is not an effective method. Laser hair removal machines aim to kill the hair follicles to make sure that there is no room for hair growth. This is especially beneficial for those with darker skin tones.
Fast- Although laser hair removal treatments take up to several sessions to completely eradicate hair from your body, a lot of people have successfully completed it in a span of 3 to seven weeks. It saves you a lot of time when you are doing it in the comfort of your home.
Effective- This is one of the most effective methods of hair removal that gives your guaranteed results in a few sessions. The results are almost permanent and you only have to follow up in a few years.
Top At Home Laser Hair Removal For Dark Skin
The switch from waxing and shaving to using laser hair removal has been life-changing for me since it gives me numerous benefits.
Let's take a look at some of the best at-home laser hair devices that are suitable for dark skin.
Silk'n Flash and Go Express
This hair removal machine uses Home Pulsed Light technology to help you perform laser treatments at home.
You only need short treatment sessions to get rid of unwanted hair in your body. This is a clinically tested machine that guarantees permanent results.
You can start seeing results in about four to six weeks and it guarantees up to 300,000 flashes. And it's perfectly safe even if you're skin has a lot of melanin!
This device uses pulses of light and has a quartz bulb that helps in quick reloading. The device offered me quick, painless and safe laser hair removal in about 20 minutes.
All you have to do is press the pulse button after pointing it at the target area.
The hair follicles will be disabled right at the root so there is no chance of it growing back. It has five power levels that will help you run it according to your convenience.
Pros:
Painless
Easy to use
Ergonomic size
Easy to handle
Rejuvenating
Cons:
My M Hair Removal Device
If you are paranoid about getting an at-home laser device due to safety concerns, this is a good option since this is one of the safest of these devices.
This hair removal device goes with all skin tones including light, fair, medium, olive, brown and dark. It has 300,000 flash pulses and guarantees to eliminate 94% of body hair in up to seven weeks.
It also works on all hair colours like blonde, dark blonde, red, brown, brunette and black. You first have to shave any hair on the target area and leave it clean and dry.
Switch on the device and select the energy level.
Wear the goggles that came along with it and place the machine vertically on the target area. Use a gel on the skin after 15 minutes post hair removal.
It is recommended to treat the target area once a week for seven weeks to see the best results.
Pros:
Guarantees hair removal in seven weeks
Easy to use
Quick result
Suits all skin tones
Cons:
me Smooth Permanent Hair Reduction Device
This is an at-home laser hair removal that suits all skin tones and is safe for all hair colours. Unlike other laser hair removing devices, this device not just uses light pulses, it also combined with radio waves.
This helps in reducing any chance of discolouration that could happen, especially for those with darker skin tones and lets you use low levels of light pulses.
Consumers who used this device once a week for seven weeks noticed about a 40% decrease in their natural hair growth after each use.
For those who have low pain tolerance like me, this is a good option. 98% of the consumers who used this device claimed to experience little to no pain.
The side effects such as redness, swelling and itching don't stay for longer than a day. It leaves your skin smooth and hairless in a matter of minutes without causing any razor burns!
Pros:
Suits all skin tones
Comfortable
Easy to use
Painless
FDA- approved
Cons:
Philips Lumea Hair Remover
This is a very effective at-home laser hair removal device that guarantees to reduce 85% of your body hair in up to three weeks.
It emits gentle pulses of light that help in maintaining silky smooth hairless skin.
You can easily change the light intensity with a press or it can be done by the device. This is a very safe device that protects your skin from burns or pain.
The device has a skin tone sensor that automatically adjusts the settings based on your skin tone.
It uses an enhanced IPL technology that helps in preventing hair growth in the future.
The set comes with a body attachment, bikini attachment, face attachment, a cleaning cloth, a user manual and a storage case.
This Philips laser is a lightweight device that is suitable for both large and small areas of the body.
Pros:
Automatically adjusts settings based on your skin tone
Long-lasting results
Easy to use
Cons:
Braun Silk Expert Hair Remover
The Braun Silk Expert Hair remover is one of the safest hair removers.
It is infused with a SensoAdapt sensor that understands the skin tone and adjusts the flash intensity to give you a smooth hair removal experience.
This product is also dermatologically approved which means that it doesn't cause any damage to your skin.
The Braun Silk Expert is so easy to use that you can remove the hair on both your legs in under five minutes at the lowest energy level!
It comes with a precision head that helps in removing hair from the hard to reach areas such as the face, underarms and bikini area.
The device offers up to 400,000 flashes and you can adjust the device in 10 intensity levels according to your skin tone.
This kit comes with a precision head, the IPL device and a storage pouch and you can choose from three comfort modes while using the device at home.
Pros:
Easy to use
Quick results
Painless
Cons:
Conclusion
Sure you can go to a clinic for a laser hair removal treatment. But those processes are lengthy and expensive.
With these at home laser hair removal for dark skin, you reduce the size and thickness of your body hair without much cost or fuss.
These devices are also safe for dark skin and come with IPL technology that is suitable for home use.
Also Read:
Best hair color remover for black dark hair
Best clip in hair extensions for black hair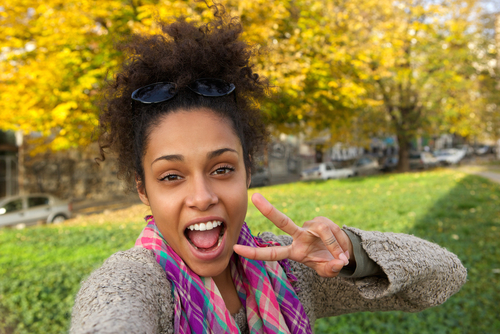 Helen is committed to bringing you the latest popular hairstyles, hair care tips, and hair-related products. You can check more of her work on besthairlooks to find fashion inspiration, product reviews, tutorials and more!
Silk'n Flash&Go Express Laser Hair Removal System
The at home hair laser hair removal for dark skin reduces body hair without hurting darker skin. The Silk'n Flash&Go Express, IPL Laser Hair Removal System has an infinite number of pulses.
Product SKU: MN29692B2
Product Brand: Silk'n
Product Currency: USD
Product Price: $299.00
Price Valid Until: 2022-01-09
Product In-Stock: InStock